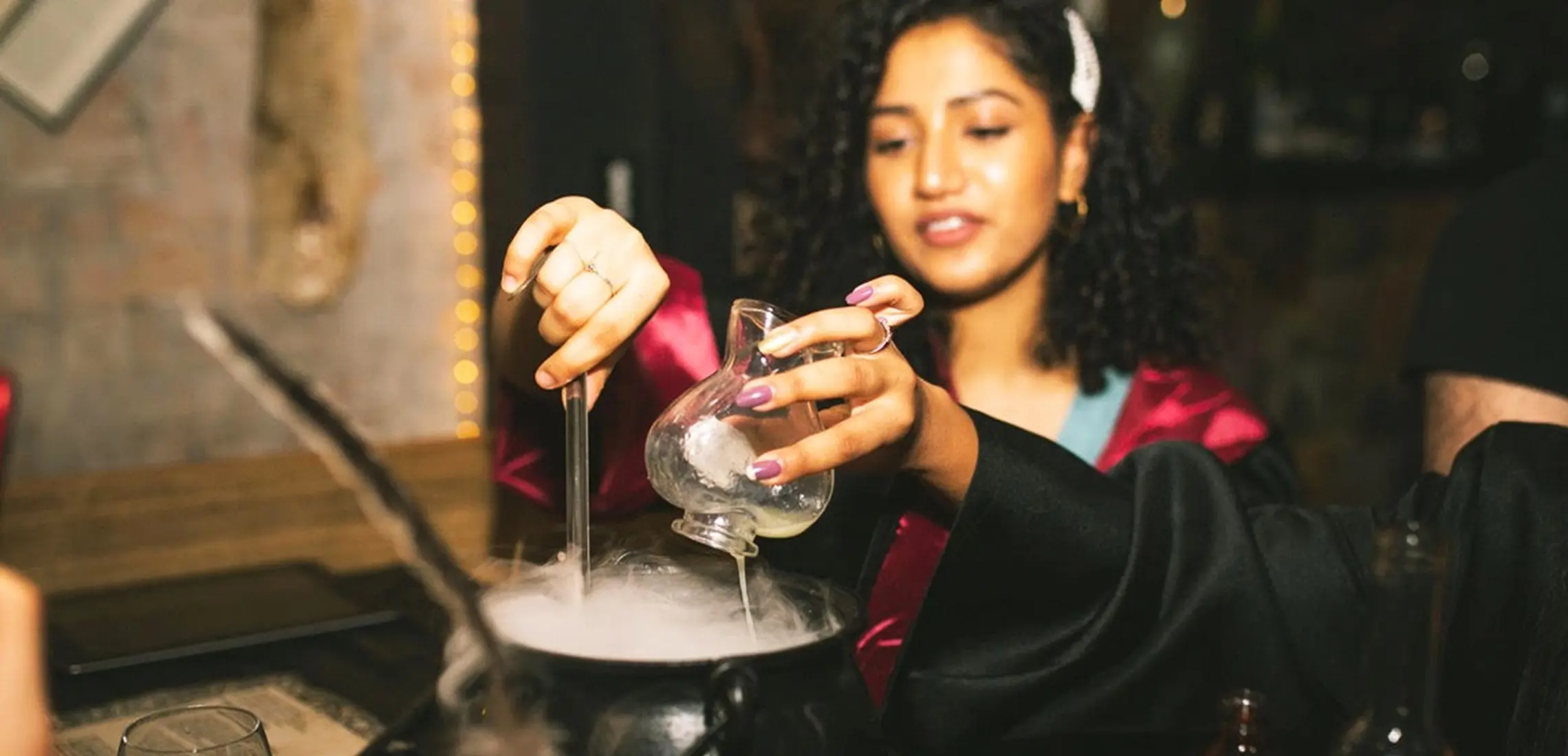 Brew Cocktails In A Magical Pop-Up
Double, double, toil and trouble
By Dinushka Gunasekara | 12th February 2021

If you know your Polyjuice from your Felix Felicis and your skill behind a cauldron could win Snape over without the need of Amortentia, then do we have an event for you!

Witches, wizards, squibs and muggles are all invited to The Wizards Den – a magically immersive cocktail-making experience in South Bank. From March 24 to April 30, the delicious concoctions will be stirred, not shaken, with the help of shrewd potions master, Morticia Le Mort, who will lead you down the ancient path to become a master of sorcery. Ingredients won't be just handed to you – you'll have to channel your inner Hermione and unlock them by completing challenges throughout the 90-minute session. Pop quiz: is it 'leviOsa or 'levioSA'?

The spellbinding experience includes a welcome drink of tasty mead or mulled wine and two alcoholic potions (whether those are consumable or not is up to you). You'll also receive a robe and wand on entry to wave around all night long!

Will you be the next Half Blood Prince? Will you score an invite to a Slughorn dinner party? Or will you be a Neville? There's only one way to find out, so book your ticket here.