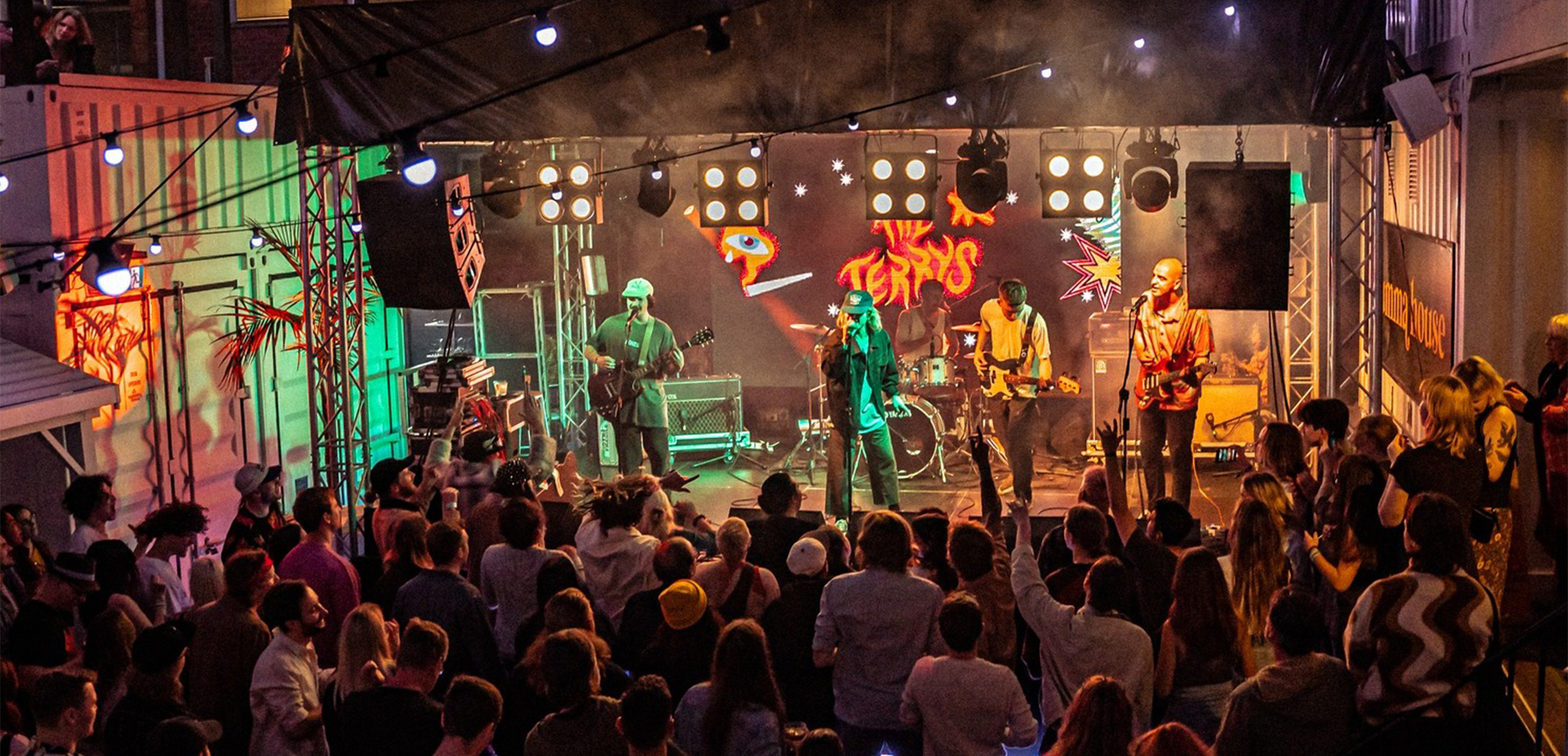 An Epic Music Festival Is Taking Over The Valley This Week
Ready to party? 
By Lauren Payne | 4th September 2023

Lace up your mosh-approved shoes! Brisbane's epic BIGSOUND festival and music conference is returning to Fortitude Valley for a three-day celebration of the unbeatable live music scene we have across Australia and New Zealand.

From 5 September to 8 September, the Valley will play host to over 180 Aussie and New Zealand artists, including Bec Stevens, Cult Shotta, Moaning Lisa, RAAVE TAPES, and Yorke, plus a few homegrown talents including Brissie locals 1tbsp and FELONY. 

This year will be FELONY's Bigsound debut, which she says she's very excited for. Not just because she loves performing with her band, but also because of the wealth of opportunity a performance at Bigsound presents to upcoming artists.

"Bigsound is such an insane opportunity for the scene to all come together and expand. For young artists like myself, it can be a really rare and life-changing experience."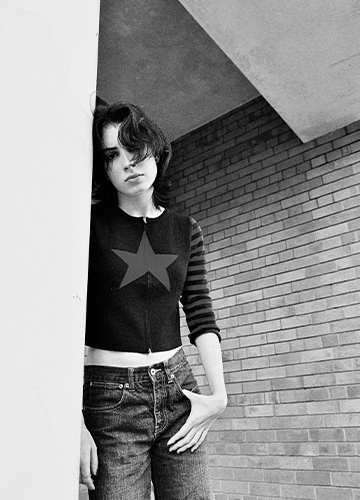 Unlike FELONY, 1tbsp is no stranger to the Bigsound stage, having performed as Golden Vessel (one of many musical projects he has on the go!) in 2017. This year however, he's looking forward to exploring the event from a different lens.
"I've done a couple of Bigsound's as my other project, Golden Vessel, and they were really pivotal for me. I signed my first booking agents and record deal from meetings at the conference. I'm playing again as 1tbsp this year, but I'm also sort of approaching it more as an industry person since starting my own label Sumoclic, so it's been fun to scour who's playing and hopefully organise some of my own meetings."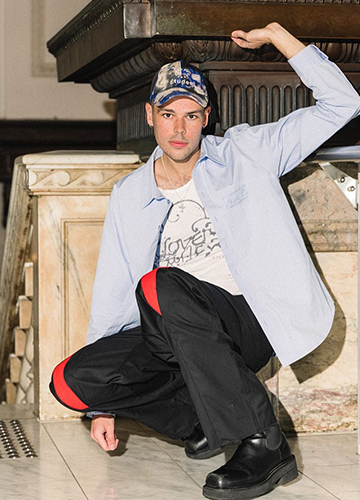 Music acts kick off at 7pm every night across 21 iconic venues, spanning from The Brightside to Black Bear Lodge. Why not set yourself a challenge and see how many artists and venues you can squeeze into one night?
On top of the incredible lineup, ticket holders can also immerse themselves in interactive workshops, and witness industry professionals chat all things music. Guest speakers include the likes of Aussie icons Christine Anu and Kate Miller-Heidke, as well as the founder and legendary vocalist of Linkin Park, Mike Shinoda. 
The festival has been running for 22 years and has showcased the very best Aussie up-and-comers, with alumni including crowd-favourites such as Flume, Lime Cordiale, Tones and I, Gang of Youths, and Rufus Du Sol. 
So, come along and discover the future of music across three fun-filled nights of big sounds and even bigger vibes. For the full festival and conference lineup head here or snag your tickets here. 
You can also read our interviews with 1tbsp, FELONY, and Gold Coast artists Beckah Amani in the Spring issue of Style Magazine. 
What: BIGSOUND Festival Where: Fortitude Valley music venues  When: Tuesday 5 September to Friday 8 September