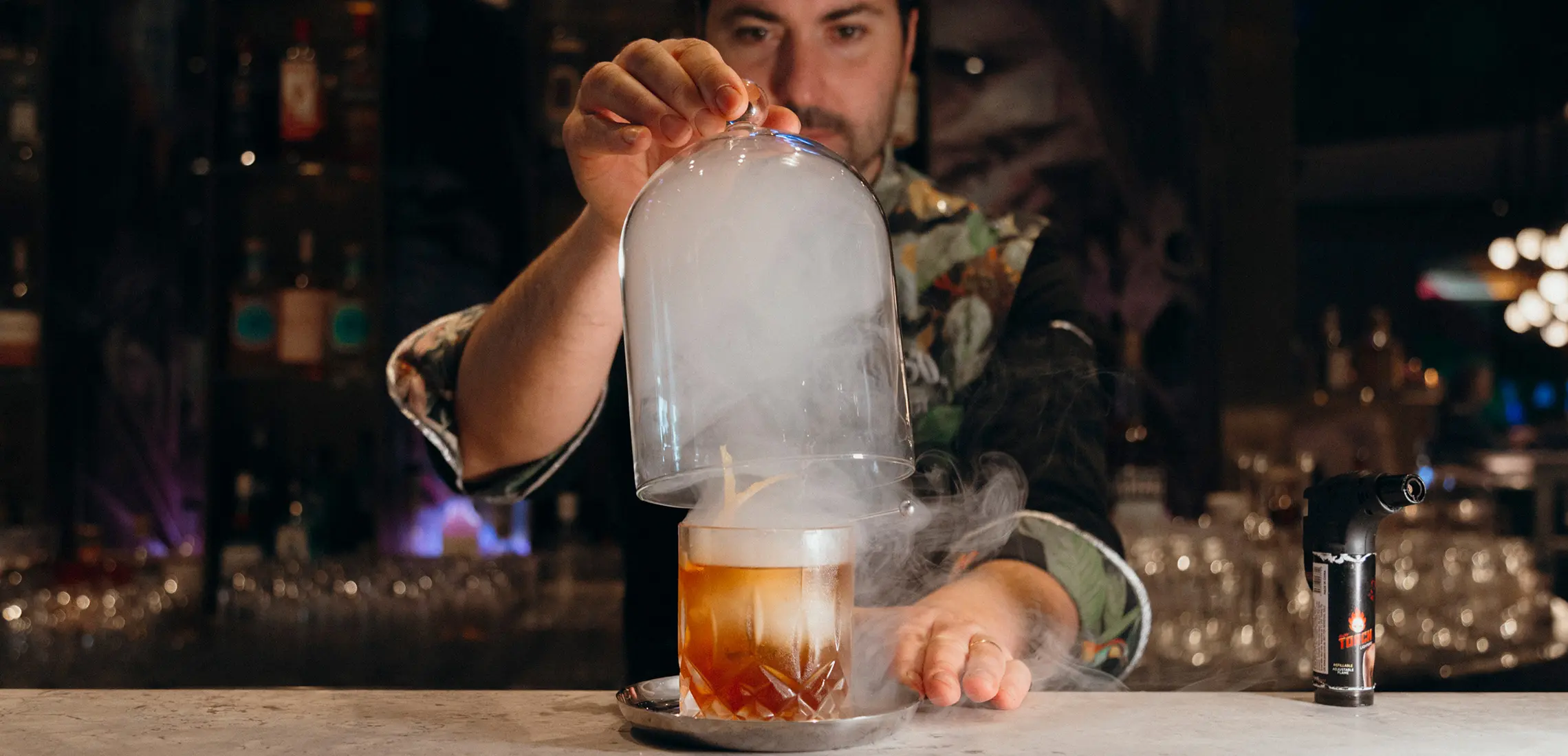 The World's Third Best Bar Is Bringing Its Magical Cocktails To Brisbane
It's out of this world
By Dinushka Gunasekara | 13th May 2022

With the ever-growing popularity of cocktail mixers and machines, nowadays it certainly doesn't take a rocket scientist to throw together a margarita, martini, or even a bloody mary. In times like this when the artistry of drink-making is quick to fall to the wayside, it's easy to forget that when you're in the hands of a master mixologist, you're in for a sip you'll never forget.

Enter Paradiso, aka the award-winning bar that placed third on the World's 50 best bars last year. Tucked behind a fridge door at the back of a pastrami shop in Barcelona's trendy El Born district, their critically acclaimed Universo menu plays host to show-stopping cocktails that explode, float, and even glow in the dark. While Paradiso is certainly worth booking the next flight to Spain, you can now leave your passport at home, because Paradiso has teamed up with W Brisbane to bring the extraordinary experience to town.

From 12 May, the cosmic-inspired Universo cocktail menu will be available at W Brisbane's Living Room Bar, with all the theatrics and out-of-this world flavours that the Barcelona locale is renowned for. Ten of the famed tipples will be joining the Living Room Bar's offering, with seaweed spray, electric liqueur, and cola nuts only some of the unique ingredients poured into each immaculate serving. Throw in some dry ice, smoke, and innovate glassware, and you have yourself an unforgettable shake up from the Brisbane cocktail scene.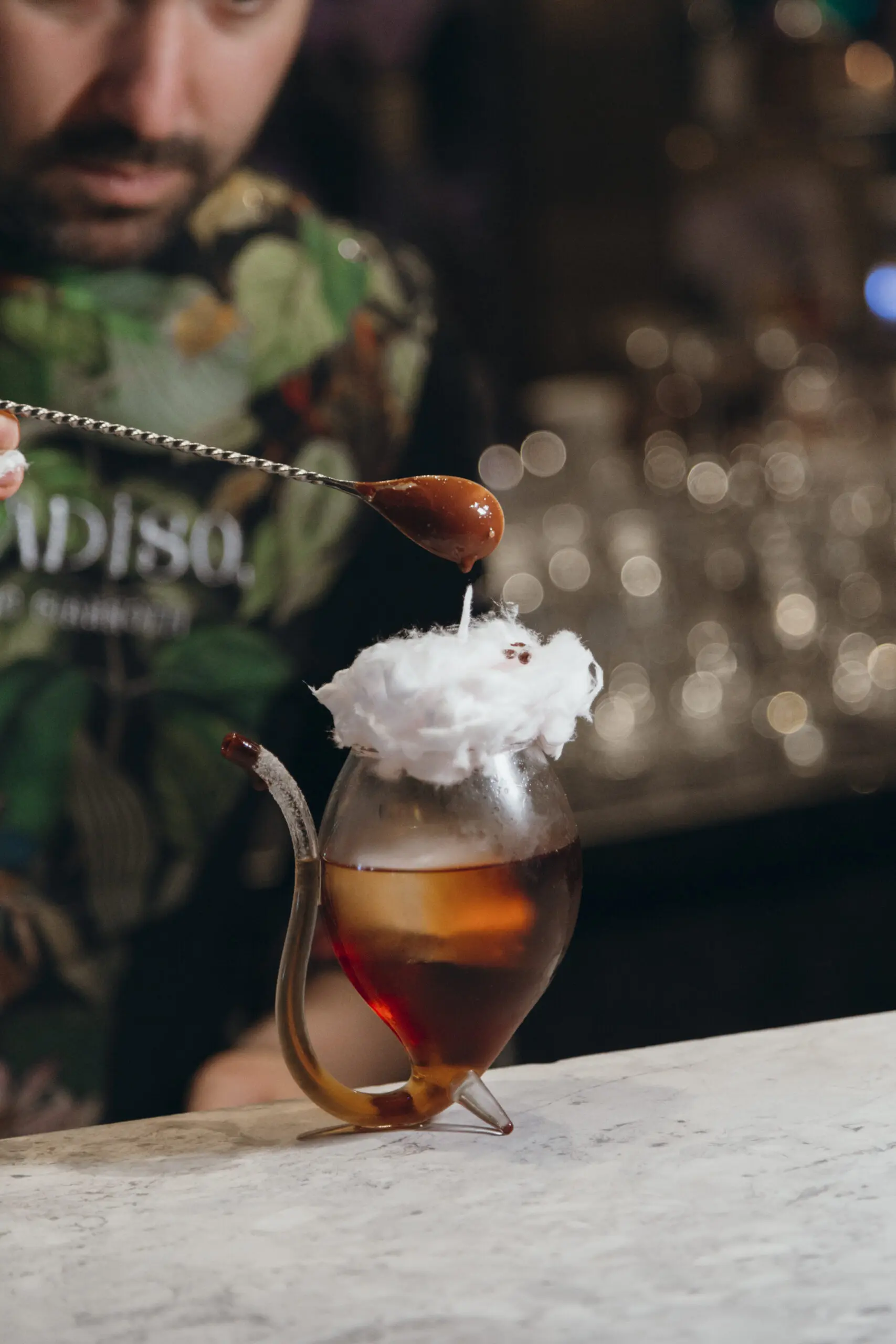 Crowd favourites include the signature Mediterranean Treasure, which took the cake for the 2014 best cocktail in Spain by blending sour and savoury flavours from the land and sea – all served in a smoke-filled treasure chest. Then there's Paradiso's take on the old-fashioned –  the Great Gatsby – that's served in a glass dome to reveal a chocolate and vanilla tobacco cloud, or The Big Bang that pays homage to the creation of the universe on a platter of sweet delights. 
While the phenomenal experience is amazing in its own right as an Australian first, the partnership is extra special for another reason – the husband-and-wife duo behind Paradiso, Giacomo Giannotti and Margarita Sader, actually met while working at W Barcelona. It's love at first sip! 
The Universo cocktail menu is now available at W Brisbane's Living Room Bar. Book here.