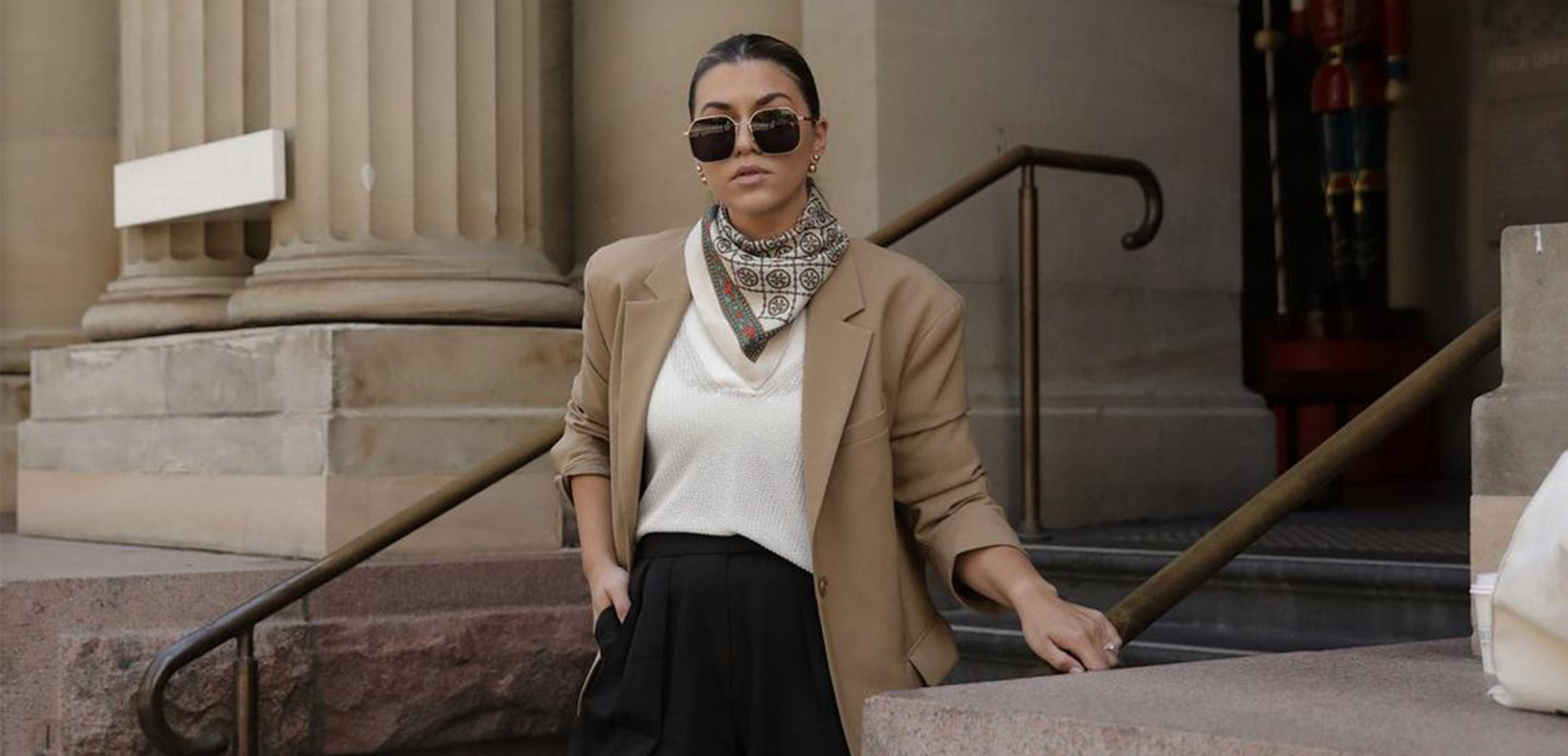 QP Statement Pieces: The Blazer Edit
Hey you, wanna turn heads?
---
Ask any fashion-forward woman what her non-negotiable wardrobe items would be, and you could almost guarantee that a blazer and jeans would make the cut. And for those who might need a little bit of a wardrobe overhaul, let this trend be the inspiration you need for AW22.
According to Annabel, a simple, yet statement blazer is a great talking point and doesn't require much thought – just throw it over jeans and a tee, or even a LBD, and you're good to go! "While my wardrobe consists of mostly neutrals, on days that I'm just not feeling it, I opt for a bold fashion piece to lift my mood," says Annabel. Statement blazers are a special piece to own for winter this year and you'll know a good one when you see it – anything with bold colour, pattern, texture or shape should be at the top of your shopping list when you visit QueensPlaza – where level 1 is home to Australian designers . And whilst you might be overwhelmed by the statement nature of this blazer, let's break down why it works!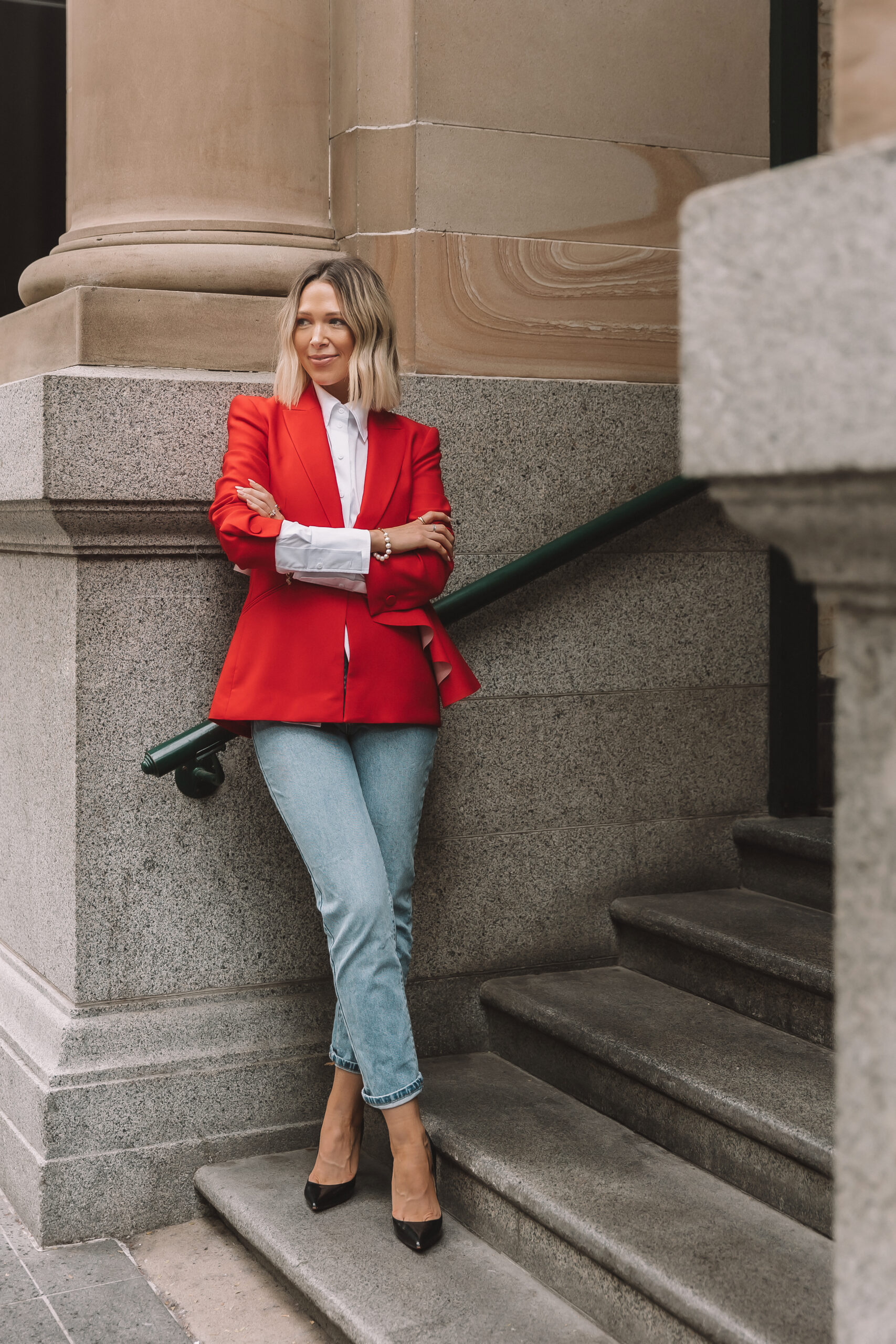 A classic straight leg jean from Saba is universally flattering, and is something most women already own. Elevate the look by adding a simple black heel – the key here is to not add any extra fuss. All of the attention should be on your statement piece! For winter, we suggest pulling the whole look together with a structured white shirt underneath – this one from Viktoria & Woods is timeless (Psst! Viktoria & Woods is exclusive to QueensPlaza in Queensland). Simply scrunch up the sleeves of your jacket and let the shirt peek out from underneath – this will balance and coordinate your whole look. For jewellery, you guessed it, keep it simple! A stack of dainty rings or a bracelet is all you need.
Annabel also suggests trying this trend out with dresses, skirts, or tops as well. "A bold fashion piece should be your starting point when you've slept in and have minimal time to get dressed," Annabel says. Plus, it will create a major sartorial moment for both work and play!
For more inspiration, shop the trend from QueensPlaza retailers below.