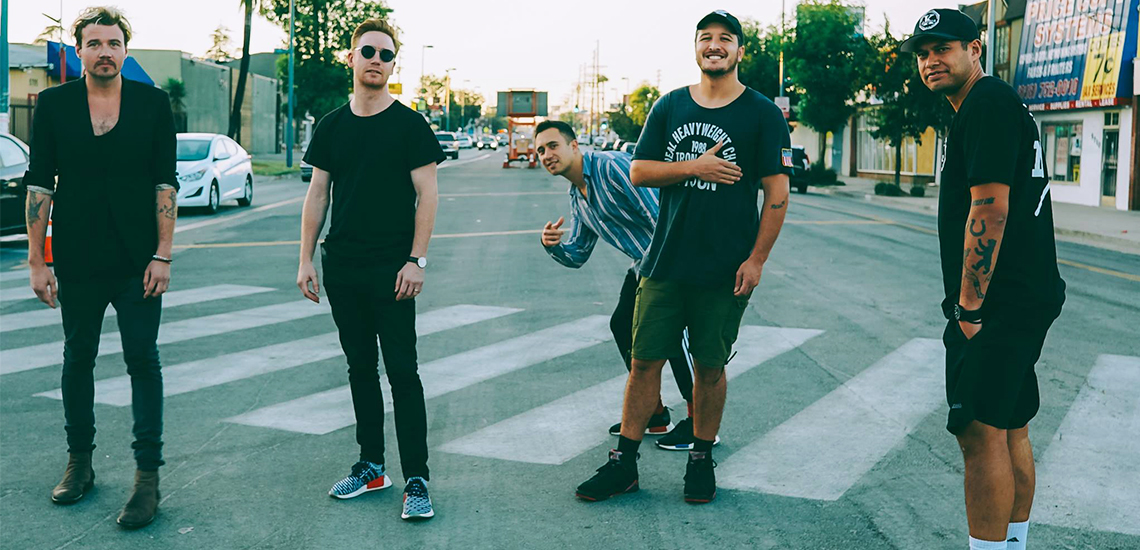 Kings Of NZ's Music Scene: Six60 Q&A
660 Castle street dreams
---
Beginning as humble mates at university in Dunedin, Six60 are now the kings of New Zealand music, making history as the first NZ band to sell out Western Springs stadium, joining the ranks of David Bowie and The Rolling Stones. We caught up with bassist (and secret Aussie) Chris Mac to talk band life and how they once ended up in a ferry prison.
https://www.instagram.com/p/B9aU80HlLwB/
How did Six60 happen?
There were three guys living in 660 Castle Street who all grew up in families where you'd pick up the guitar and jam. The band didn't start until they became friends with Eli, who was a bouncer at a gig and secretly a great drummer. They told the band performing they wanted to start their own band but needed a drummer, and the band led them to Eli.
What's the craziest story that's happened while touring?
Tours are just filled with so many moments of either pure elation or total soul-destruction. I won't tell you the circumstances but the end of this story is that a couple of us got arrested on a ferry going from Norway to Amsterdam and were put into a ferry prison cell. I didn't even know they had jails on a ferry. Now I'll never forget!
How does it feel having fans all over the world?
We're starting to get the encore chant in different languages, which is really cool. Sometimes we don't know what they're saying, but we assume they want another song. Otherwise, they're very upset in unison about something.
What's your creative process like?
It changes all the time. The one thing to say about the creative process is to just do things. I think some people hide behind a process or hide behind inspiration when the reality is, if you don't sit down to write a song or pick up your paintbrush, you're not actually going to achieve anything. So, it's simple: do the thing and create!
One of Six60's first singles was 'Don't Forget Your Roots'. Why is it important to not forget your roots?
It can mean where you came from physically because there's more of a connection to a place than some people might think. It can be your family. It can also be more philosophical or more spiritual. There's some reason that you exist, even if it's just pure happenstance.
https://www.instagram.com/p/B83Cbasls3K/
QUICK JAM
NZ: North Island or South Island?
South Island
Favourite song to perform?
'Never Enough'
Backstage must have?
A cold beer midway through the set.
Dream collaboration?
Daniel Johns, Silverchair
Lamingtons in Australia or New Zealand?
Don't tell anyone I said this, but Australia.
https://www.instagram.com/p/B-iSOLBllyq/
Discover Six60's full page feature in our first digital magazine