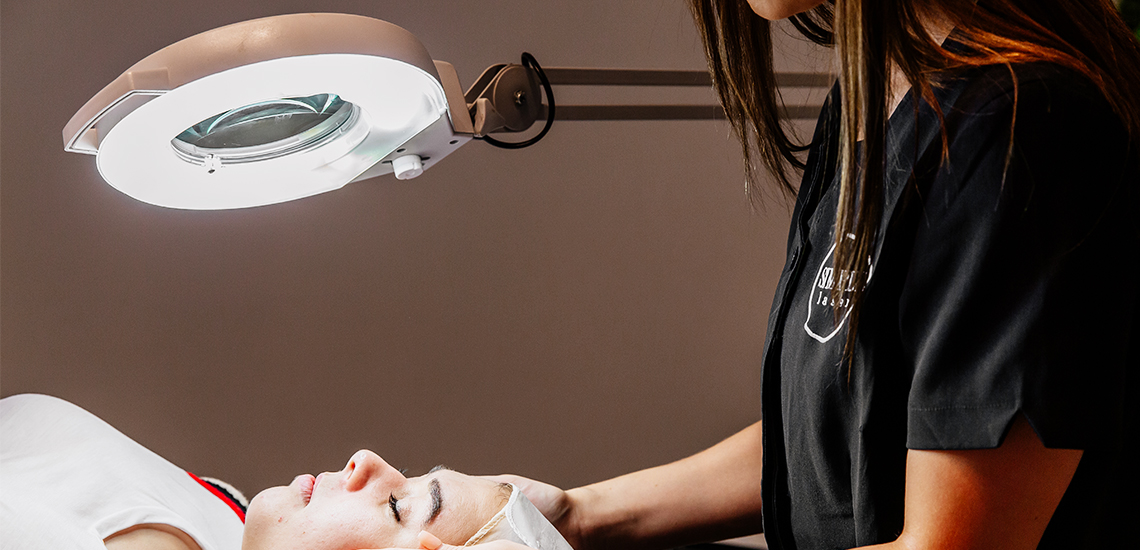 I Tried A Face Peel And DMK Treatment For The First Time And Here's How It Went
First-time peeler
---
Hi, my name's Georgie and I'm a skin peel and DMK virgin.
Skin peels have always scared me if I'm being honest. To me, they sound harsh, extreme and all I can imagine is Ben Stiller's crazy wife who got sunburnt in The Heartbreak Kid.
So, when this opportunity came across my desk I was hesitant. Intrigued, but indeed hesitant. After a bit of research and some encouragement from my work wives I decided to take the plunge. If it can really make me glow like JLo in the club and improve my complexion, sign me up and cue some date nights!
From the first step into the door at Simply Laser in Brisbane city, I was warmly welcomed by Leona and my therapist for the day, Aoife. From the get-go it was like we'd been friends for years so my pre-peel nerves were instantly calmed. I was escorted into a relaxing treatment room and class began. I may as well be a dermatologist now because the experience was equally as relaxing as it was informative. So many beauty myths busted in a matter of minutes!
Aoife is well trained and educated. Her passion and belief in the process is infectious; explaining each step and how every product works along the way. I was about to undergo a multi-step process which was promised to provide clear skin, reduce pigmentation, minimize my pores and add a killer complexion. Could a couple of hours of relaxation really do all this?
On my menu was something called DMK Enzyme Therapy. Simply put, it's a concept to remove, rebuild, protect and maintain skin. Working with the biochemistry of your skin to achieve, greatness, really.
Welcome to my treatment, join me for the ride:
Skin Consultation
This was thorough. I thought I had relatively good skin, but oh boy, I now have an action-plan to really ramp up my skin routine. Some pigmentation and skin trauma was present from my skin picking and black-head popping obsession days as a teen, as well as some largish pores. By this point I was ready for Aiofe to do anything and everything to make me pretty and glow more than Kimmy K after a sauna sesh. SAVE ME AOIFE, SAVE ME.
Deep Pore Cleanse
A normal cleanser was used to remove my make-up, oil and to help with congestion. Aoife says this cleanser is ideal for everyday and won't dry out my skin. No bending over the sink here though, I was down for the count.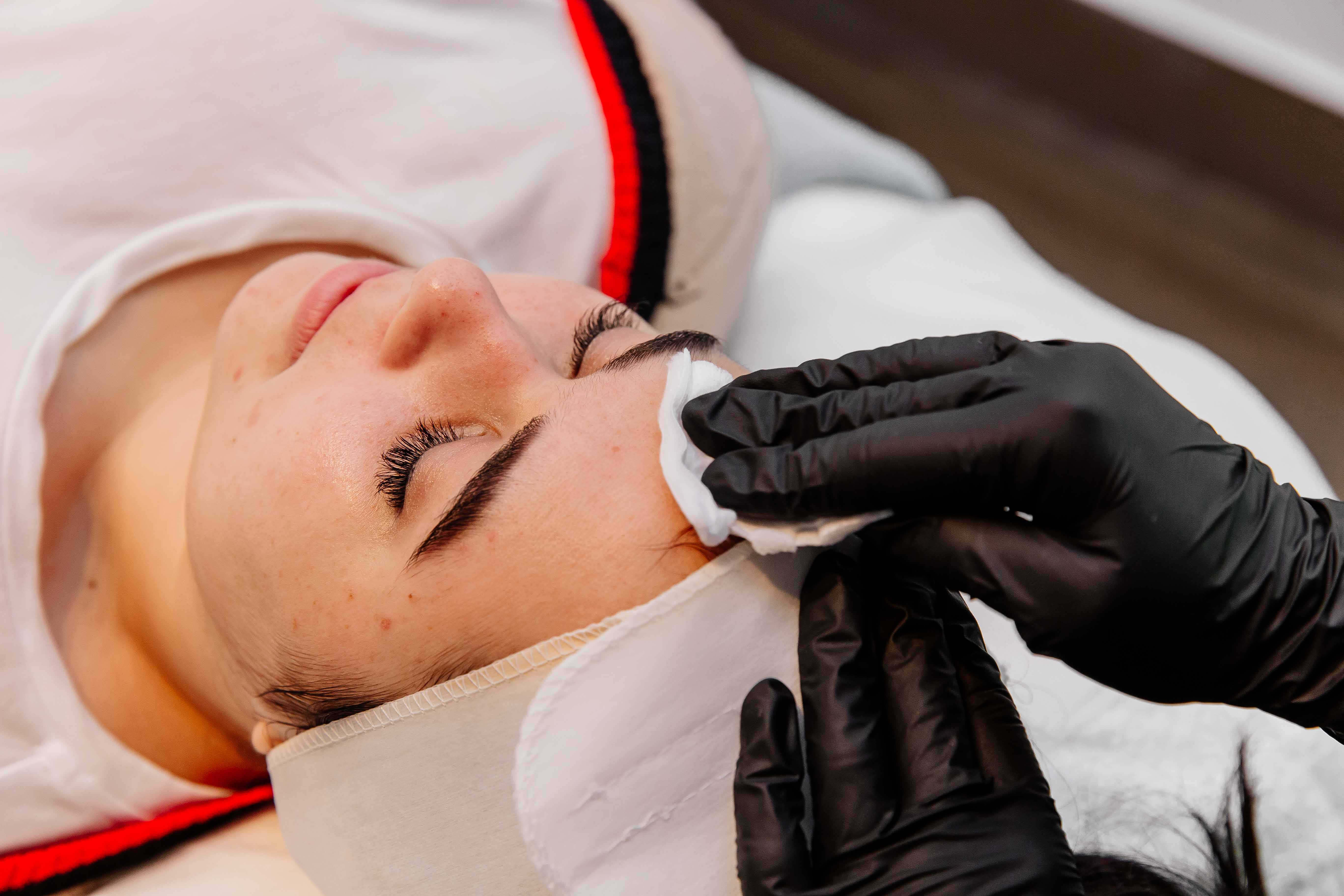 Epitoxyl Tonic
This was super cool. It's more or less a detox for the skin, drawing out impurities – imagine a little hook digging into each pore and pulling all the dirt out, but without feeling a thing. This is what the cleanser does and you can tell! Aoife says it's so thorough you can often smell the toxins being released from the skin and can sometimes tell what people had eaten the night before! I was nervous my Grill'd Sir Truffle on the Super Bun with no cheese was about to steam from my skin. (For the record – Sir Truffle remained at bay.)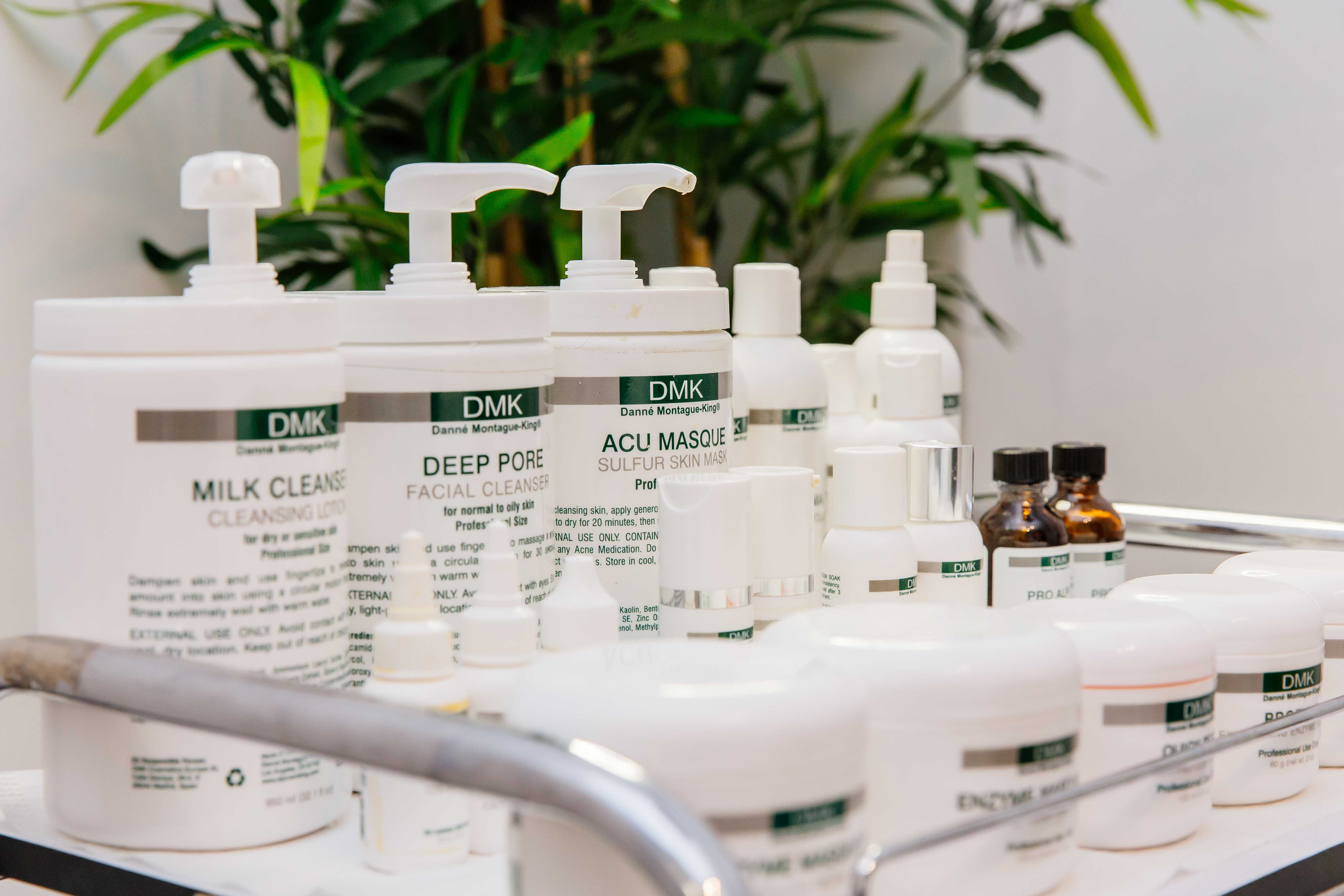 Sebum Soak
The soak is the last step before the peel (dun, dun, dunnnn). It softens pores, provides a mild exfoliation and allows the peel and mask to absorb further.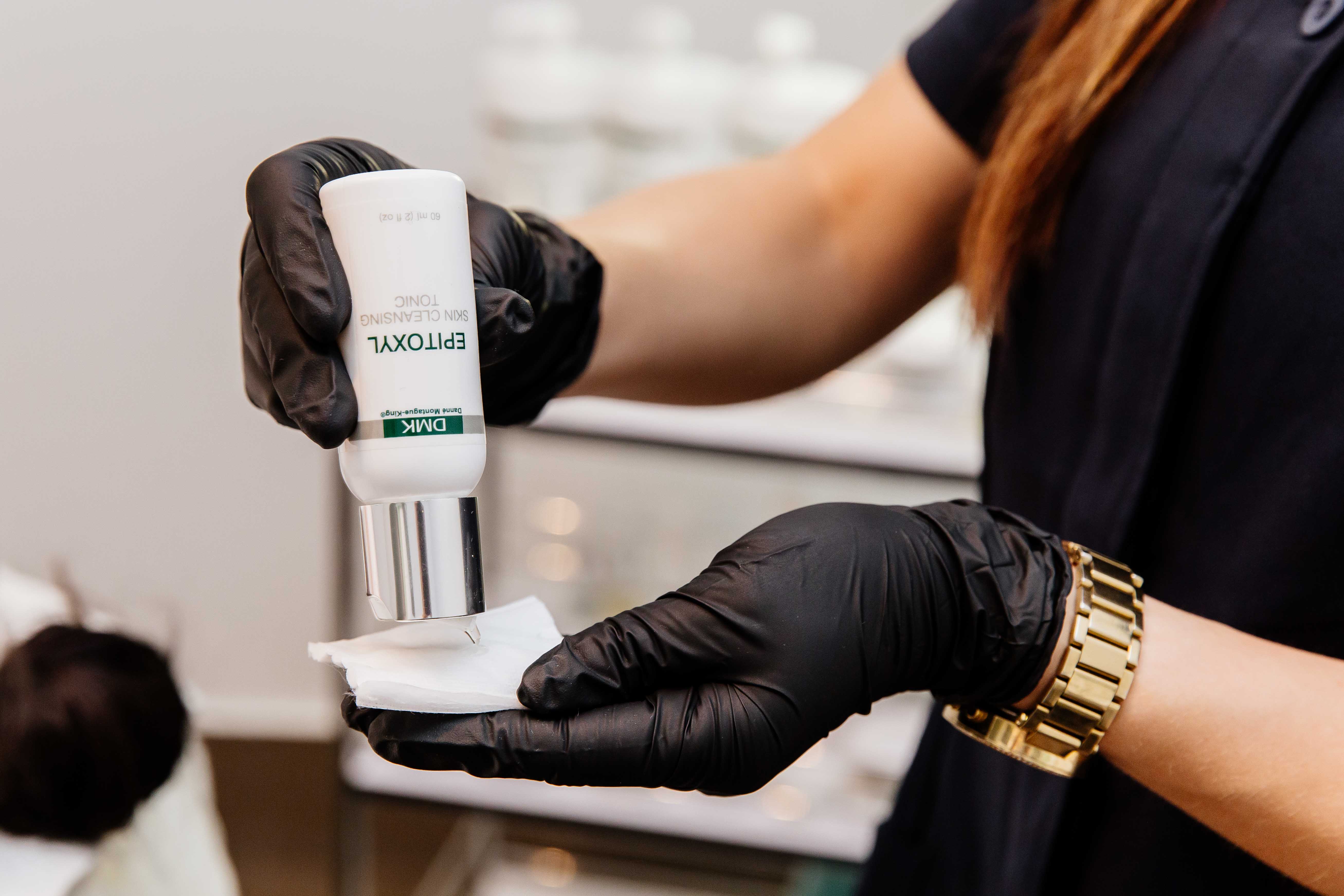 Desquamate Peel
The magic begins. This is an amino acid solution to loosen and remove dead skin cells. No pain, no burning and no discomfort like I had always imagined and before I knew it, it was done.
Melanotech Drops
A nice touch after the peel was removed. This helps to reduce pigmentation while the Seba E oil helps to moisturize and heal my skin post-peel.
Enzyme Therapy Mask
Welcome to the climax. Surprisingly, this is the pinnacle of the treatment and the main event. To put this as simple as possible, I felt like a mummy from Ancient Egypt. The mask is applied to my face (obvs), neck and upper chest, which soon turned hard. I could barely smile or laugh at this point, but hey – skin health is no laughing matter. The mask ensures optimal skin function by turning dead cells into a weak acid and flushes it off the skin. It also creates reverse ozmosis, clears out all the debris and toxins, enhances collagen production, tightens pores, increases blood circulation and my favourite part – has a plasmatic effect lymph circulation. De-bloat my face, for the love of lemons, please!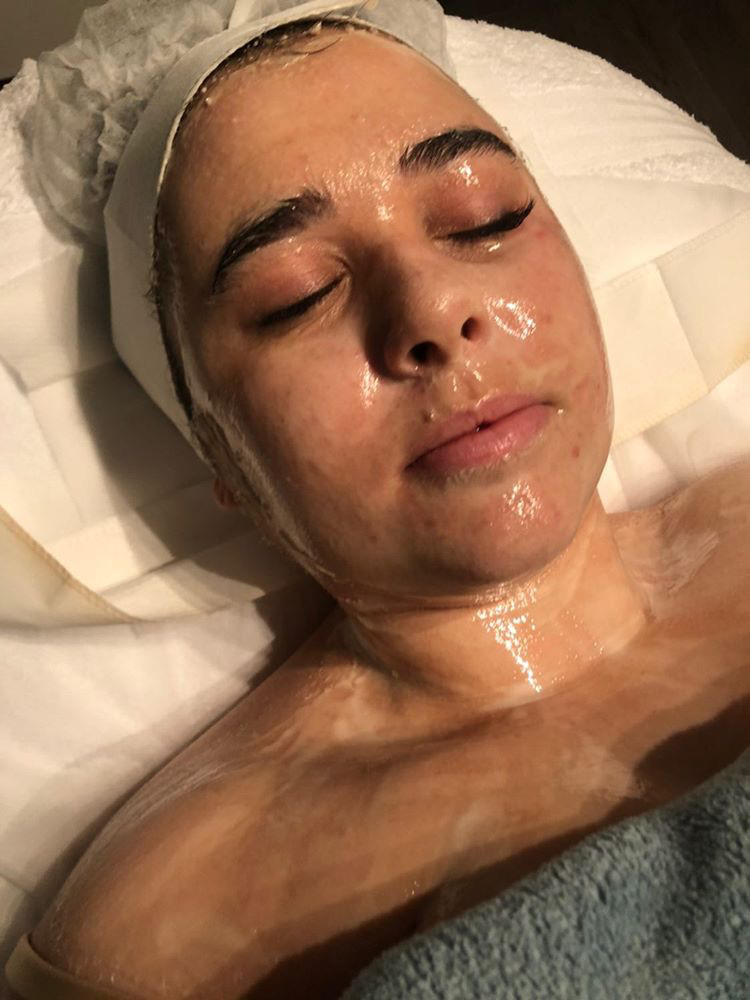 48 hours later
I'll be honest – I was worried after the treatment. My skin was a bit blotchy and it looked like I had some breakouts coming in hot, but was told I was glowing. I put that down to the serums and creams. I kept on keeping on without makeup for the rest of the day and the day after to let my skin really breathe. Awaking on the second day, I looked in the mirror and I could really see a difference! My skin looked brighter, clearer and the tone was more even. Plus, it felt amazing and my makeup has never gone on smoother. The one thing I underestimated was moisturiser – I should've lathered it on to stop my skin from drying out.
Would I recommend the DMK treatment? Yes! The ladies at Simply Laser are DMK experts and they really care about skin health and results.
Would I do it again? Absolutely! I learnt so much about my skin and it looks and feels the best its ever been. Aoife suggests six sessions, one month apart along with a home prescriptive routine to maintain the results.
Check-out Simply Laser and their menu of treatments to get the smoothest of skin! Plus, experience DMK for yourself by mentioning Style for 20% off the treatment– new Simply Laser clients, only.