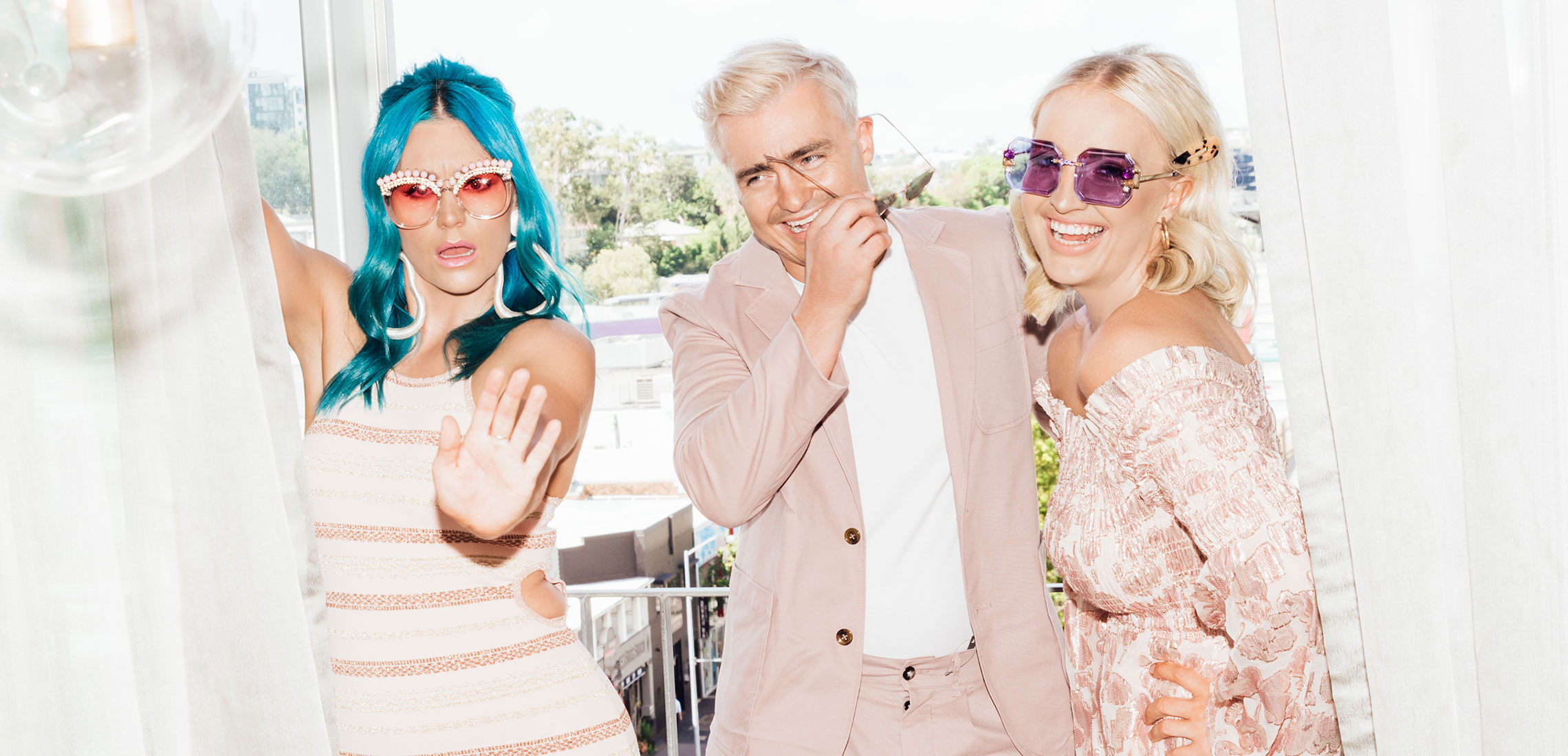 Sheppard's Epic 12 In 12 Feat
Bombs away
---
12 singles in 12 months is quite the challenge and frankly, unheard of. Yet, Brissy-based band, Sheppard, are flocking killing it with seven tracks locked away and the remaining five coming in hot.
The fam-bam band have made headlines all over the world for their hits time and time again and decided to give 12 in 12 a crack. To me – a tone deaf layman – the concept sounds crazy, yet as I've recently discovered, achievable. So achievable in fact, that their June drop 'Symphony' is on track to be another chart topper. In true Sheppard anthemic ambience, the tune takes on a joyful and upbeat angle about love, and considering the COVID chaos circumstances, it's a welcome and timely vibe.
With Symphony marking number six of the 12 singles, the band is well and truly over the hump. But, how TF have they done it without live gigs, tours, and with social distancing amongst the COVID restrictions? The answer: a winning combo of family, creativity, confidence, and pure talent.
Like many of their 2020 tracks, Symphony came to fruition in LA., when George and Amy were over there working with two producers known as The Orphanage. Amy attributes the Cali sunshine, excitement of the opportunity and all-round good vibes to their success. Plus, with Amy, Emma and George each happily loved up, it was an opportunity to put their love on loud.
The film clip reflects their romances with some of the partners making cameo appearances including George's real-life partner, Kathleen, taking the lead of 'girl' who 'boy' falls for. Ultimately, reinvigorating and inspiring George in all aspects of life. The video was filmed in Brisbane during COVID restrictions, making way for empty streets yet a limited crew (check-it below). Which again, was no challenge for the trio when it came to producing the goods.
While Symphony climbs the charts, their five previous songs have also been highly successful. But, think about it for a sec – one song a month including recording, filming and marketing and then onto the next. How have they done it month after month?
Amy and Emma put this all down to momentum. While the current COVID changes are out of all our control, in a sense, this has worked in their favour. "It's been busy and because it's been one after the next, there's been no other option than to be creative – we can't go on tour or do any shows, so we've really connected with our creative side," Amy says. "It's been a chance to focus and reaffirm that we are songwriters at the end of the day," she continues.
Though, this is not to say the process has been stress free. "We've been down to the wire and unsure if we'd get some songs out on time and there has been moments of panic and stress! But, we've managed to pull through so far!" says Emma.
Many of the 12 songs were tracks that had previously been started yet left unfinished and this is something Amy says has been a unique aspect of the project. "If it wasn't for this, we'd probably have never revisited a lot of the songs, so it's nice to go back and refresh some of our older ideas into new and exciting tracks, that wouldn't have been released otherwise."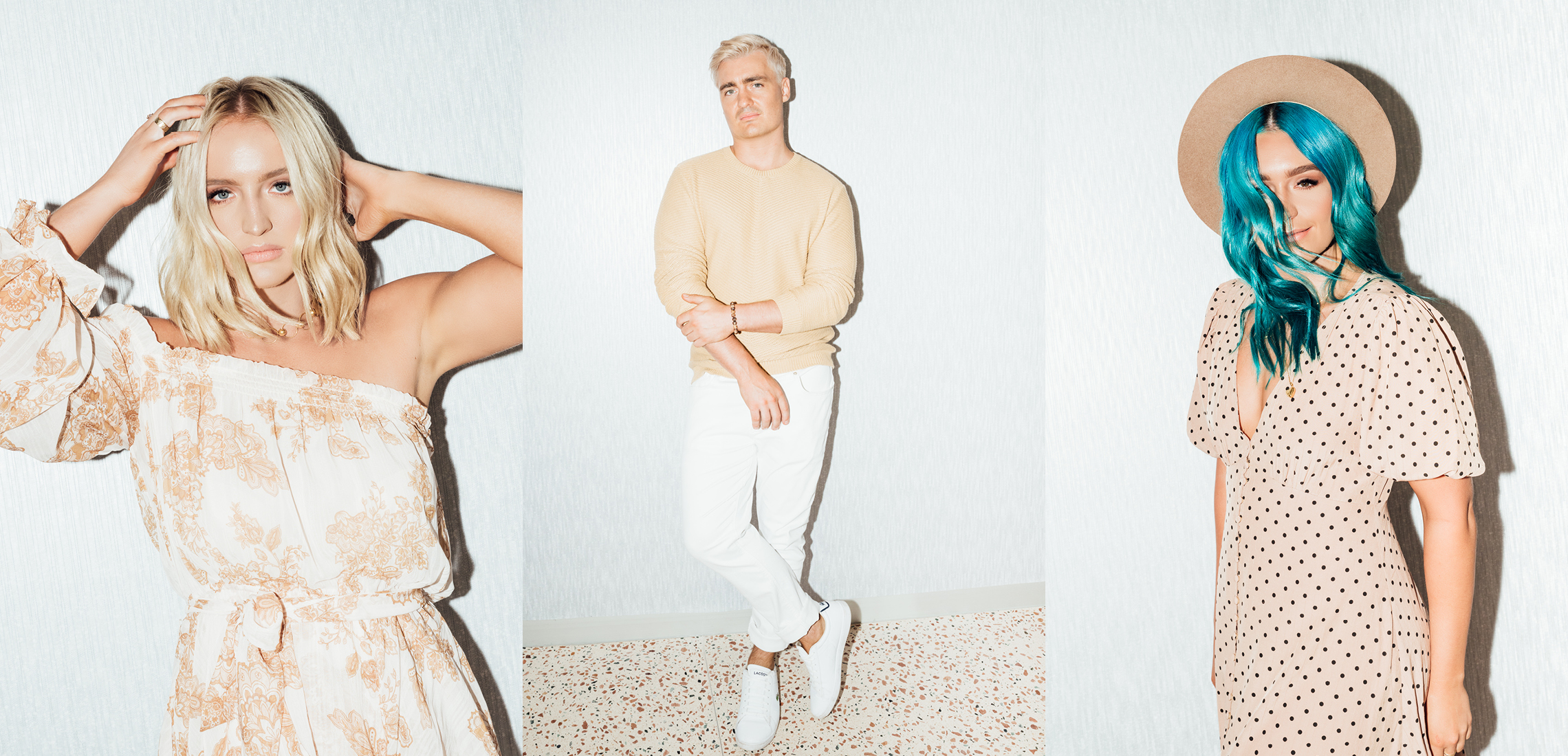 But, it's not all sunshine and lollipops. "It's been a double-edged sword. While it's been nice not to have to jump on a flight and lug around heavy equipment, it's also hard not being able to perform or visit fans," Emma says. "We have a big fanbase in the Netherlands and our song "Die Young" took off on the charts but we couldn't get it to number one without touring, press, and radio opportunities to really push it and experience it," Amy continued.
Despite the hiatus of live shows, Sheppard have turned to their own devices and been able to reconnect with fans in ways they wouldn't have had a chance to in usual circumstances. "We've been doing weekly lives on Instagram which we never used to do and really like. We've been seeing many of the same names pop-up on our socials which has been cool and have been able to share some exclusive content with our superfans, 'The Flock'," the girls say.
With four more tracks to go, it's September's song that's set to be a big one for Amy. Pulling the song from the archives, she started on it two years ago and has now had the chance to give it a proper crack, introducing a new sound to their repertoire. "It's a heavier, rock song – not too many group vocals. It's not a usual Sheppard song like people are used to," she hints. "The rest of the year is looking good."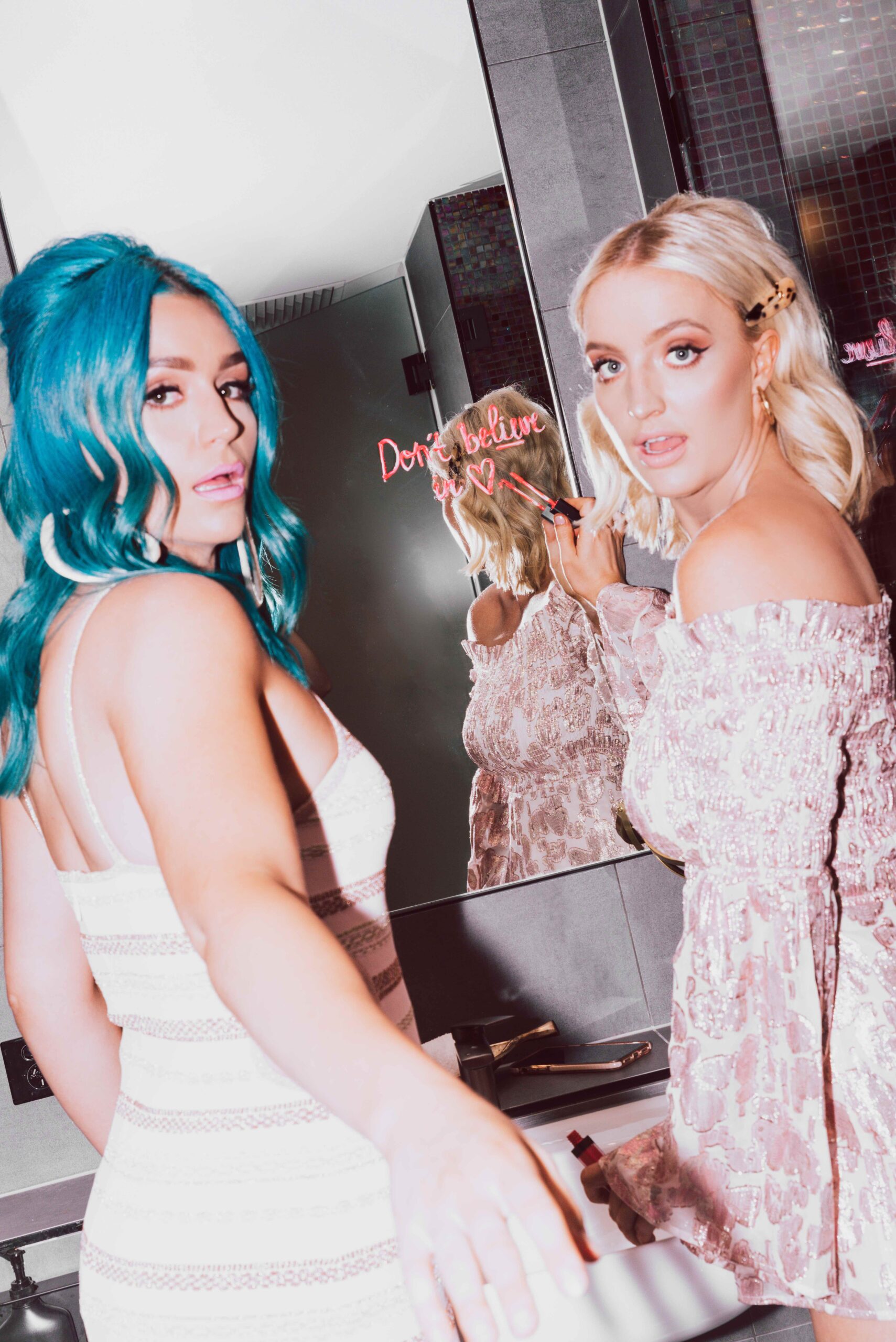 Want more Sheppard? Check-out the below fun facts from our chat with Amy and Emma!
Emma's been working on an iso-project with her partner. Check out their 'Calli the Caravan" reno
Their superfans 'The Flock' came to fruition following Sheppard's bid for 'Eurovision: Australia Decides
During COVID, Amy and her partner Lachie moved back into the family home
Sheppard are an independent band and therefore arrange all shows and logistics personally!
The band have been doing song writing sessions around the world via Zoom during COVID and want to keep this up in the future
Only 10 people were allowed on set of Symphony and had to be socially distanced at all times, as per council instruction
Sheppard have been affected by COVID border restrictions too, with their Dad stuck in Papua New Guinea!
Photographer: Georgia Wallace