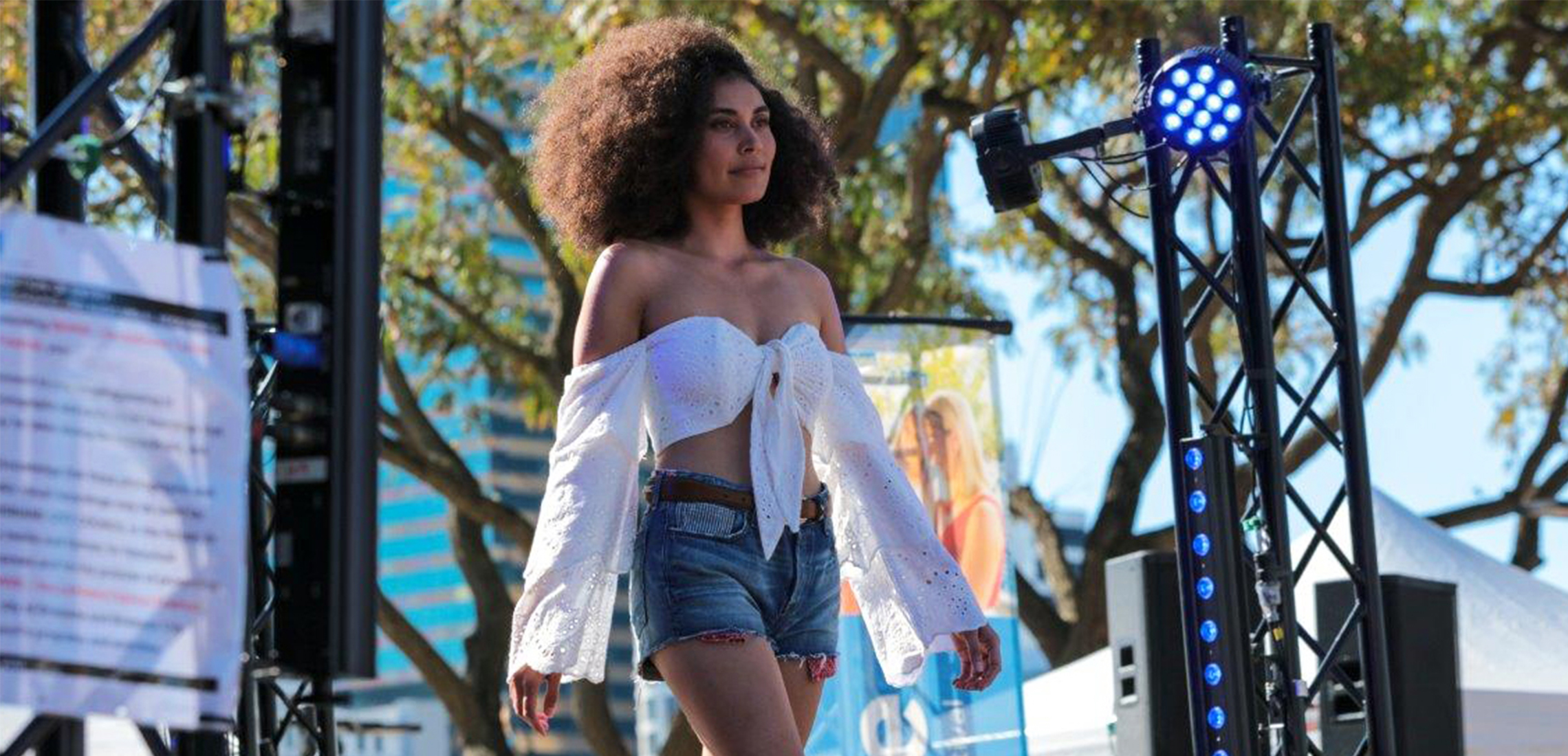 Frock And Roll At Revive Festival
Save this fashion-focused date
---
Just a quick note: This post is sponsored, but we only write about things we reckon you'll love. Thanks for giving us an insight into the op-shop market of the year,
Revive Second-Hand Fashion Festival
.
Competion open from 25th October '20 to 25th October '20
Encouraging fashion lovers to discover their sustainable style and reduce textile waste, Brisbane City Council is bringing the much-loved Revive Second-Hand Festival to Brisbane again for its fifth year at the Brisbane Powerhouse on Sunday 25 October.
With some of Brisbane's most delicious food trucks and exciting runway shows, there will be a plethora of pre-loved fashion stalls selling their wares. Plus, fashion workshops where you can give your old pair of jeans a makeover by learning new skills such as sewing on patches – with no sewing experience required! Or, learn how to upcycle leggings into scrunchies, and turn a tablecloth into a circle skirt – there are so many options to get amongst!
The festival has a great message that we can really get behind too – and that's helping reduce textile waste sent to landfill. From the words of Lord Mayor Adrian Schrinner, second-hand fashion is fun and good for the environment as well as helping to reduce the 10,701 tonnes of textile waste that went to landfill from Brisbane households last year. "Many of us will have noticed changes in our shopping habits over the past few months as we've faced the challenges of the coronavirus pandemic, so this festival serves as a great opportunity to shop more affordably and buy local, but also give pre-loved clothes a new lease on life and a second chance," he says.
Book your three-hour ticket to gain entry to this fun, free and fashion-focused program of activities!
Time: 9am-7pm
Ticket capacity: 1,200 tickets available per three-hour block
Location: Brisbane Powerhouse
Hair Accessories Workshop | Sunday 25 October
Upcycle a pair of leggings, scarf or fabric into cute hair accessories! This fun, hands on workshop will teach you how to transform your favourite fabrics into hair accessories with simple techniques anyone can learn.
Times: 9-9.50am, 12.30-1.20pm & 4-4.50pm
Ticket capacity: 15 tickets per workshop
Make Your Old Jeans Pop With Patches Workshop | Sunday 25 October
Got a tired pair of jeans, a denim skirt or heavy-fabric pants that need some love? Bring them to this workshop! This proactive event will teach you how to add colour and texture to your clothes using patches with no prior experience required!
Times: 10-10.50am, 1.30-2.20pm & 5-5.50pm
Ticket capacity: 15 tickets per workshop
Tablecloth To Skirt Workshop | Sunday 25 October
Turn the tables on thrifted home decor by upcycling! This exciting workshop will teach you how to transform the humble thrifted tablecloth into a skirt using easy to master skills.
Times: 11-11.50am, 2.30-3.20pm & 6-6.50pm
Ticket capacity: 15 tickets per workshop
Revive is a free event but ticketed through Eventbrite to keep it COVIDSafe. For more information visit Brisbane City Council or call the Council on 3403 8888.