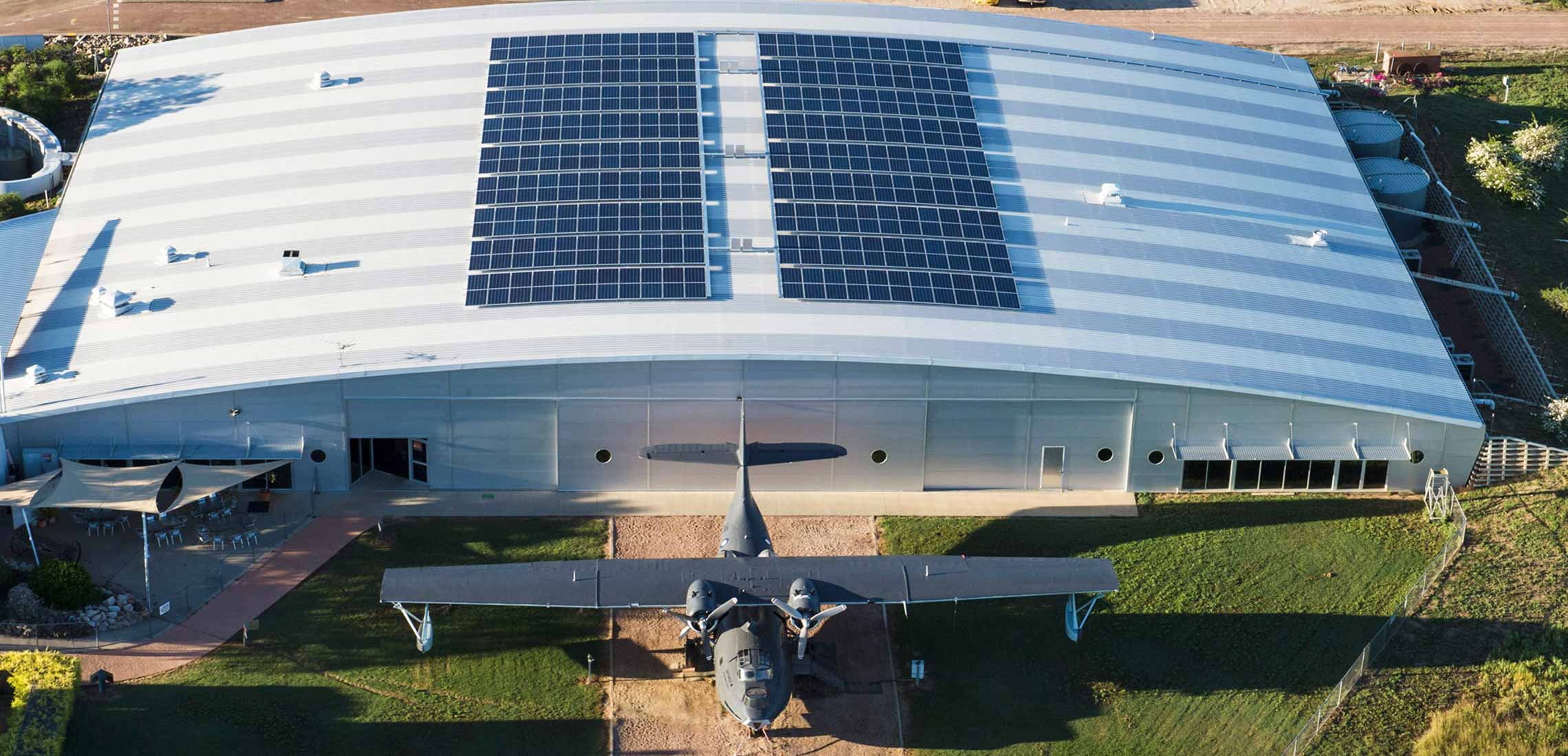 QLD's Most Fascinating Museums
Release the nerds
---
If your grades have always been better in street smarts rather than book smarts, then make sure you get your permission slip signed because we're going on an excursion. From colossal outback dinosaurs to crystal caves straight out of fantasy, there's a place to geek out for everybody in the rich history of our Sunshine State.
A dino-mite experience is waiting in the outback at the world's largest collection of Australian dinosaur fossils. The Australian Age of Dinosaurs Museum of Natural History sits on 1,800 hectares of mesa plateau and allows you to walk amongst gigantic sauropods and Australia's greatest carnivorous dinosaur from 100 million years ago. Whether you're roaring through the Collection Room, Dinosaur Canyon or the busiest Fossil Preparation Laboratory in the Southern Hemisphere, Jurassic Park only wishes it could be this cool. Isolation has also dug up a chance for them to upgrade the museum with both new and (very) old improvements. The post-pandemic museum will feature the opening of the Gondwana Stars Observatory and March of the Titanosaurs exhibition, while unveiling a massive catalogue of prehistoric specimens that were yet to be classified until now!
Ten-hut! The largest collection of armoured vehicles and artillery in the Southern Hemisphere is stationed at Cairns, and it's sure to impress any military or historian fanatic! With over 150 pieces that were rolled out from the 1800s to the present day, the collection also includes equipment from both world wars and represents the military heritage of 15 different countries. War buffs can take a next level joy ride in an armoured vehicle, while those gunning for a hands-on experience can shoot military rifles in the custom-built shooting gallery under the supervision of highly qualified safety officers.
A go-to field trip for a reason, the Queensland Museum tells the story of the state through natural history, cultural heritage, science and human achievement. The significant member of Brisbane's Cultural Precinct houses both permanent and changing exhibitions that will leave you packed to the brim with fun facts up your sleeve. Your eyes will explore eras across the millions of objects and artefacts waiting to be discovered between its walls, so take your time because there are quite a few years to cover.
Be connected to Brisbane's past, present and future from one bold and brilliant hub aptly named: Museum of Brisbane. We already know the city we call home has vibrant art, culture and history pumping through its streets, and the Museum of Brisbane brings it all to life through exhibitions, workshops, tours, talks and special events. A resounding platform for our city's talented artists, designers, writers, historians and storytellers, each day in the museum is different from the next because you don't know who or what you'll find. Whether it's Traditional Owners sharing local lore, a moving art piece (literally) or educators flourishing curiosity, there's much to experience and explore.
Waltz into an 1800s tin mining town with everything any Victorian would have needed like a pub, bank, chemist, grocer, frock salon, toy shop, jail and even a new-fangled garage. Housing Australia's rich and diverse history, this outdoor pioneer museum is made up of over 60 original buildings that throwback to Herberton's foundation years. Thousands of authentic antiques, rare Australian collectibles and vintage machinery have been waiting hundreds of years to be seen and will have you spending your day in eras past. Plus, with over 16 acres to cover, it's much more than a single step back in time.
Ride down memory lane in vintage style at the home of the National Carriage Collection. From Cobb & Co. coaches and wheeled buggies to the Iandau (aka the Rolls Royce of carriages), this branch of the Queensland Museum will take you on quite the interesting journey. Plus, for those interested in adding 'crafts of a bygone era' to their resumé, there are workshops to learn heritage trades and skills including blacksmithing, silversmithing, lead lighting and leatherwork. The museum also isn't all on wheels however; there's a Sciencentre and a collection of megafauna showcasing the prehistoric giants from the Darling Downs.
Learn the history of The Flying Kangaroo from when it took wing in outback Queensland during the 1920s to now. With displays encapsulating the founding figures of Qantas as well as the advancement and impact of aviation in both Australia and the world, the museum is also the custodian of iconic aircrafts including the Boeing 747 'City of Bunbury' and the Boeing 707 'City of Canberra'. There are also new exhibits that are set to take flight like the Super Constellation Display aircraft tour and the state-of-the-art light and sound show, Luminescent Longreach.
One man's passion truly shines in this private collection of crystals and fossils housed in a man-made cave that could be straight out of a fantasy novel. René Boissevain spent his lifetime exploring every corner of the globe to find million-year-old crystals and prehistoric fossils that are so divine, he created 300 square metres of tunnels and grottos to feature their glory. A self-guided tour will have you marvelling at over 600 stunning specimens, and you can even be the first to see crystals that grew inside a volcano 44 million years ago when you crack open your own chosen geode to keep.
For a multi-award winning and hands-on history lesson, this remarkable gem on the Fraser Coast has it all. The Hervey Bay Historical Village and Museum is made up of 21 buildings from the early days of Australia's colonial history, including a fully furnished slab cottage that someone called home back in 1898. There's also the Goodwood Railway Station, the first Dundowran Hall, the original Dundowran State School, a fully equipped blacksmith shop, cane harvesting machinery, horse drawn buggies and even a petrol-driven washing machine. If you want to experience a day in the life of the Edwardian era, visit on a Sunday when the village is brought to life by volunteers donning period clothes and the pursuits of the age!
Header image: Quantas Founders Museum