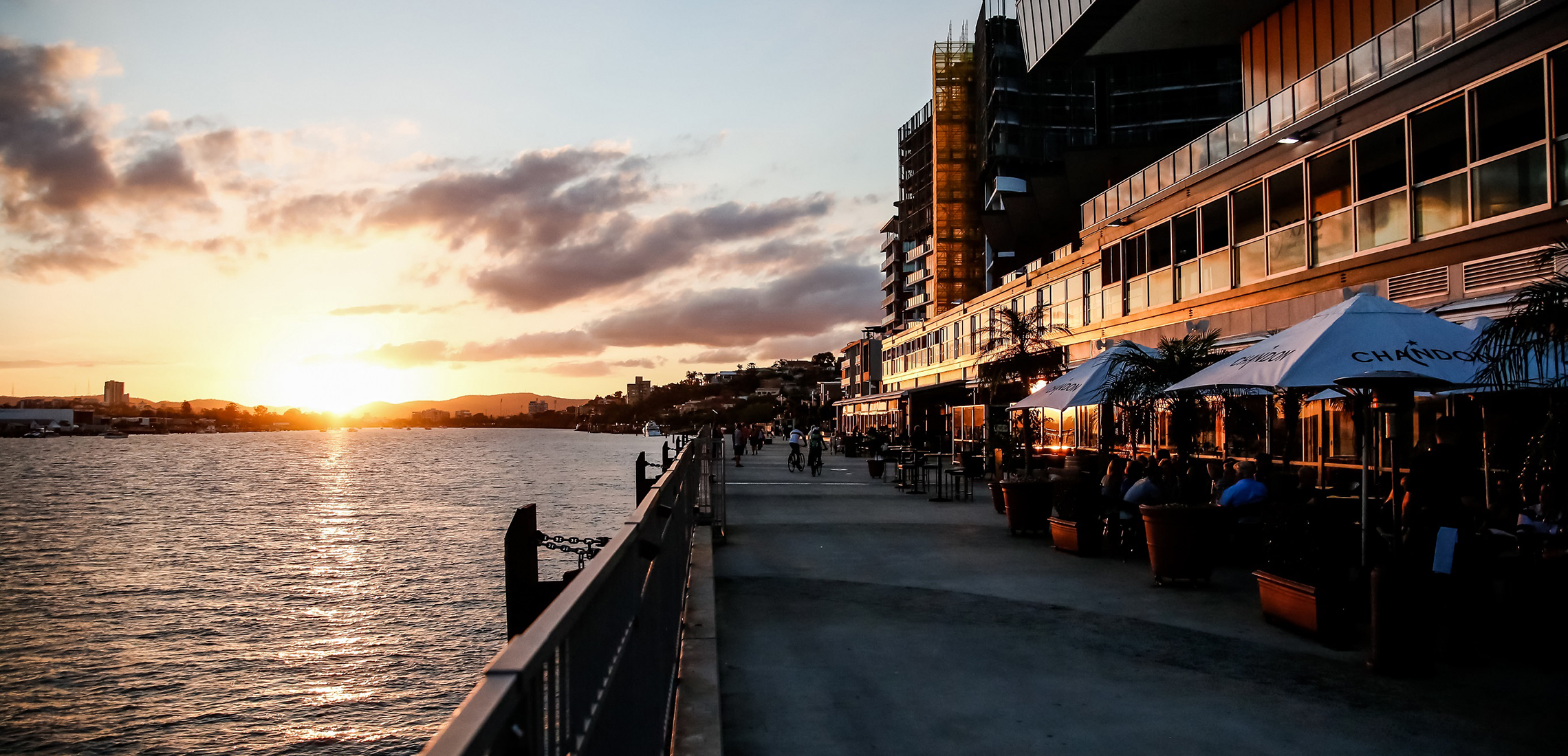 How To Spend A Day By The River In Brisbane
More to explore
---
There are few things more wholesome than spending a warm winters day strolling by the river, taking in the surrounds while sipping a coffee. And for those looking to keep the good times rolling, Portside Wharf is the place to be. 
From delicious dishes served up with a view to boutique stores and quality entertainment, this northside hub will fulfil your every need. Ready to fill your day with a jam-packed itinerary? Let's go!
Early bird gets the worm
There are few better ways to start your day than with a morning stretch, and at Studio Pilates, you'll feel max results in minimal time. Get up on the right side of the bed when you book an express 40 minute class that'll tone and sculpt your physique in ways you never knew possible. Then, when the heat is over, grab your caffeine hit from Bou's Cafe next door, which also happens to double as a barbershop. 
Pound the pavement
Keep the good times rolling at Portside Wharf with a leisurely stroll along the Kingsford Smith Drive River Walk that stretches from the precinct to the CBD. A 1.2km walk, the pathway lines the Brisbane River, and makes for a pleasant mid-morning activity in the great outdoors. 
Pampered perfection
Once you've well and truly stretched your legs, you deserve a break, and Portside Wharf is a hive full of luxury beauty treatments just begging to be enjoyed. Offering manicures, pedicures and on-trend nail art, KC Nails and Spa is a go-to for those seeking to fix chipped, unkempt, or unsightly nails. Sit back and relax in the comfort of their massage chairs while you await your transformation. Next stop? Tigerlamb. Turning unruly locks into masterpieces, book a blow-dry at this Portside salon, and let the stylists work their magic. Whether you're into a 90s blow-out or beachy waves, their team can make it happen. While you're sitting pretty in the chair, send your significant other back over to Bou's For Men so you can both bring your A-game for the rest of the day's activities.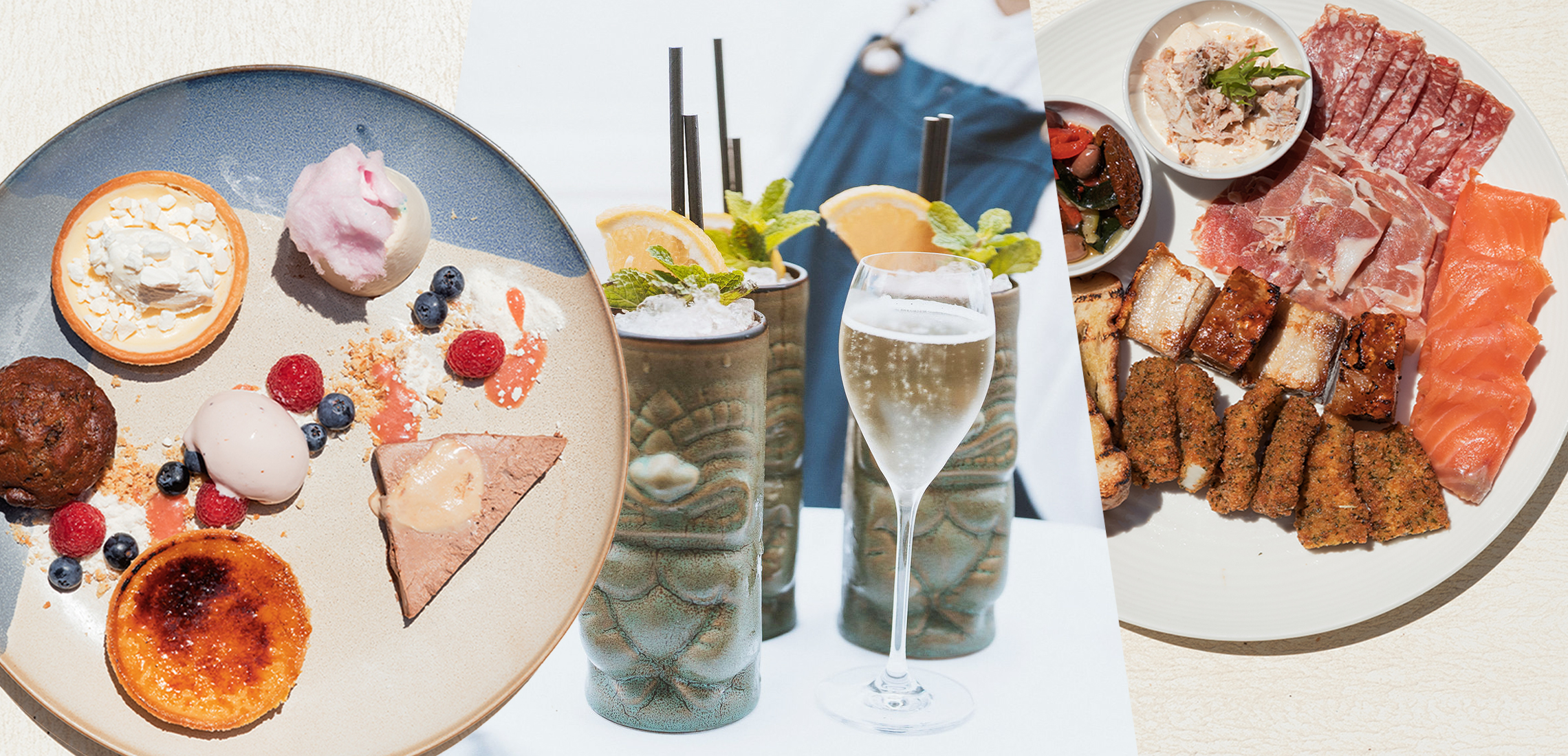 Fuel your hunger
Looking and feeling your best after an active and productive morning, there's nothing sweeter than a crisp wine with a view. Whether your tastebuds are hankering for the flavours of Japan, the Mediterranean, India or Italy, Portside Wharf will sort out your cravings. Take your pick from the exotic share plates at Byblos, lean into the Teppanyaki action at Sono, twirl your pasta at Gusto Di Gianni or feel the heat at Aamaya – whatever you pick will come with world-class quality produce and flavours. 
Let me entertain you
After savouring the last bite of your lunch with a view, make your way over to Dendy Cinemas, and while away the afternoon with a flick. From rom coms to the action-packed, Dendy shows the latest Hollywood movies on their state-of-the-art screens. Grab a gourmet choc-top and let the entertainment ensue. 
Soak up the sunset
Now that the sun is setting on another day, embrace the colourful sky with an afternoon drop at one of Portside's riverside bars. Take a table @ Mr and Mrs Jones wine bar, where an extensive selection of Australian and international wines, cocktails, and liquors are on the menu. Aperitivo hour always calls for nibbles, and the selection of bites here are too good not to add to your order. Perched right on the waterfront, Belvedere Bar n Grill offers a can't-be-beat outlook, excellent atmosphere, and a wide range of beverages to help you cap off a great day out. 
For a quality drop you can take home to enjoy, Sense Of Taste is a boutique bottle shop that stocks a wide selection of local and international wines and spirits, and also offers sit-down tasting sessions, brewed beer on tap that can be packed into take home containers, a brewing station with live demonstrations, and features a deli cabinet stocked with fine cheeses, cured meats, and pastes. 
What a day! Tell your calendar you've got plans and enjoy the perfect day out at Portside Wharf.