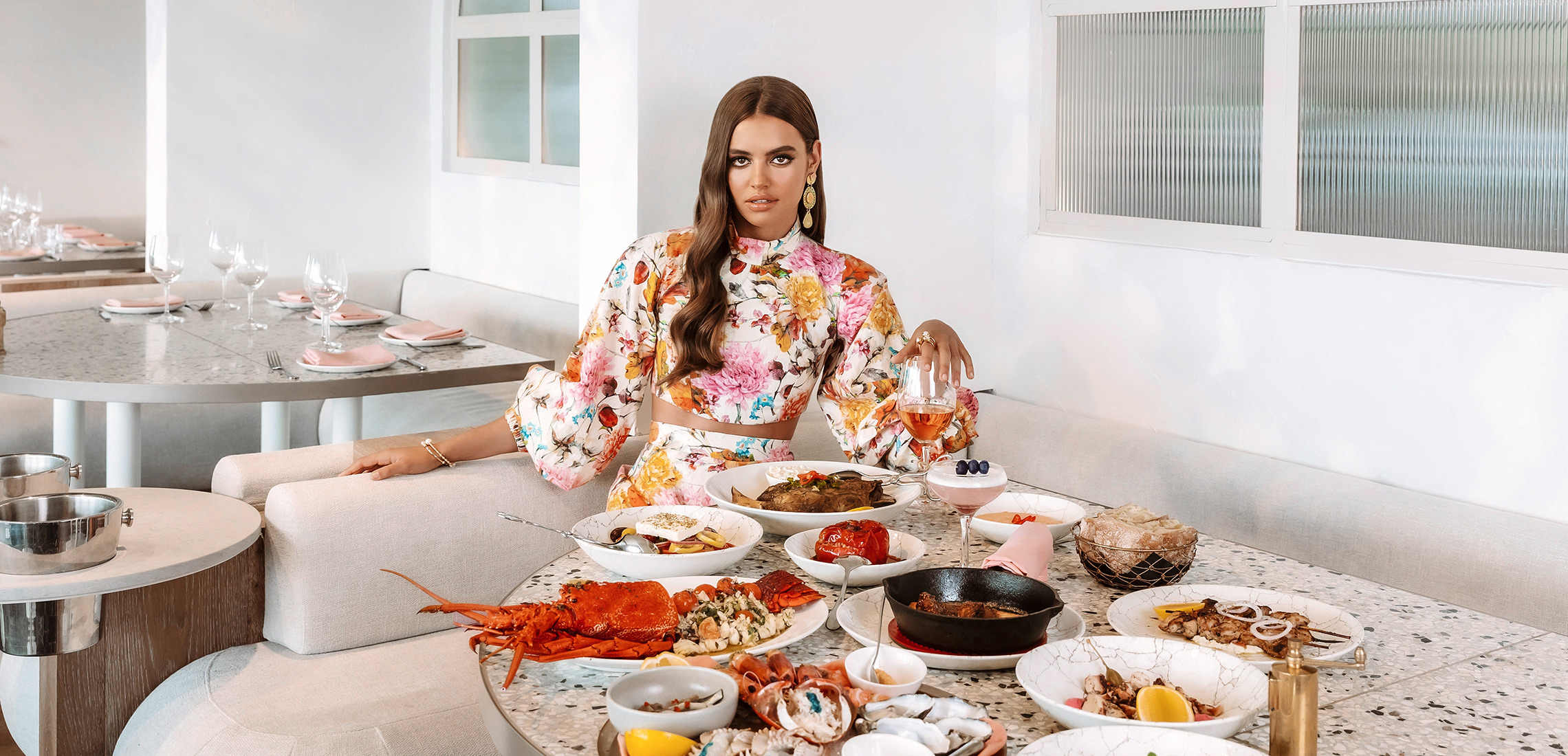 Yasou! Check Out BTS Of Eagle Street's Latest Greek Eatery And Bar
Opa!
---
Inspired by the food he ate as a kid, restaurateur Michael Tassis had long been dreaming about opening Opa Bar + Mezze on Eagle Street. An ode to his Greek heritage and a chance to bring some fresh fanfare to the riverside precinct, Opa (as it's affectionately called), is a young, fun, and vibrant place where people can enjoy a Greek experience, delivered differently!
No stranger to the area, Michael Tassis, who oversees Tassis Group (known for George's Paragon, Rico Bar & Dining, Massimo, and Fat Cow Steak & Lobster) sat down with deputy editor, Fiona Williams, to introduce us to the latest addition in his restaurant powerhouse…
What inspired you to open Opa Bar + Mezze?
Coming from a Greek background, I've always wanted to do something authentic. It's been on the cards for the last five years. When the space opened (formerly JellyFish) I knew it was the right time. Opa is 80% of the food I grew up with as a kid and 20% a modern contemporary take on the menu.
How did you choose the name Opa?
That was a no brainer! Opa is used in all Greek celebrations, weddings, birthdays, you name it. It's a name that I wanted to reflect that sentiment. When I'm at the restaurant, I love hearing people walk past and say it out loud.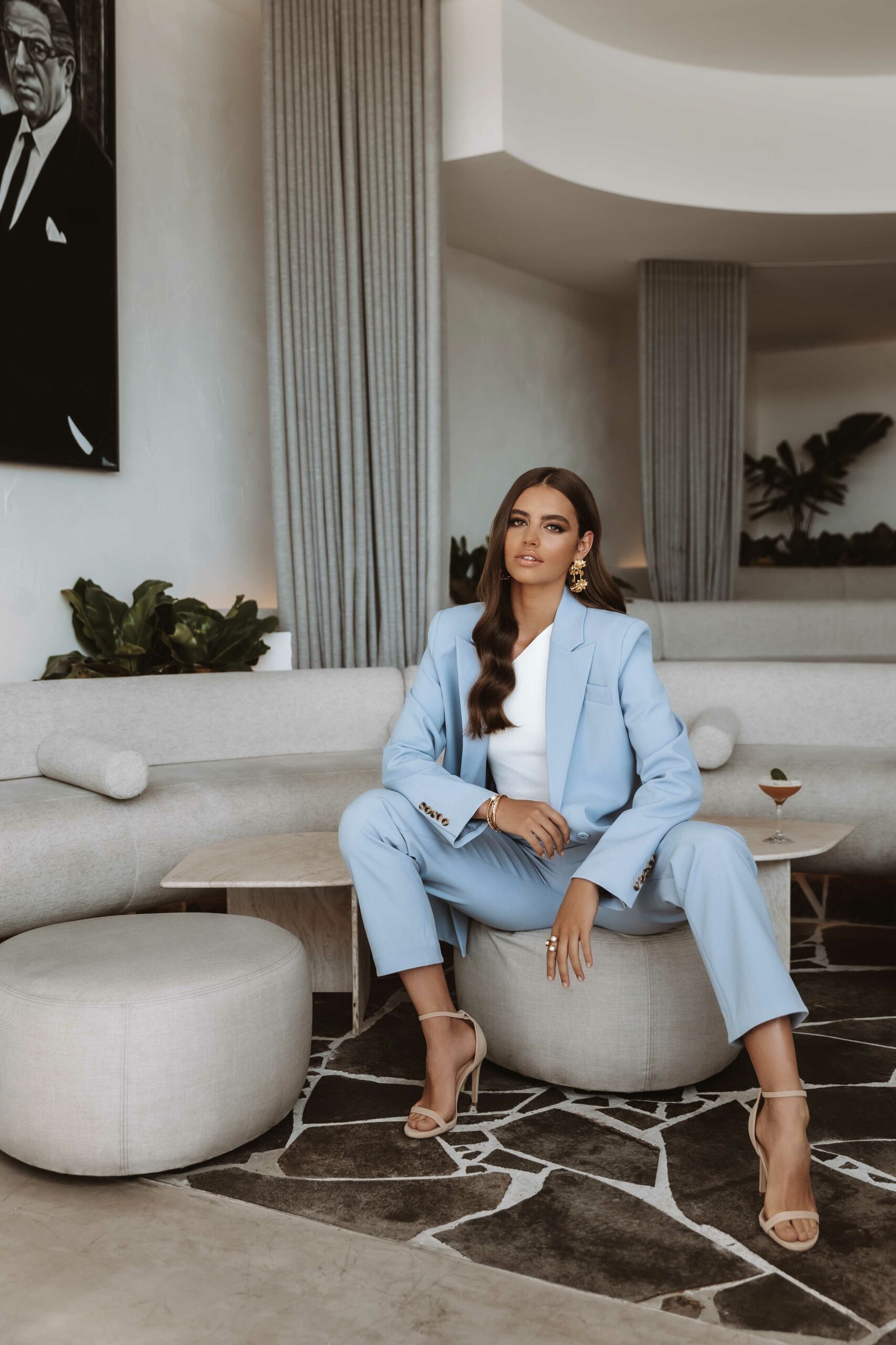 What is the restaurant's philosophy?
Above all else, we buy the best product and ingredients for our guests. We do this so that we don't have to do too much to it. It's very simple, we let the food speak for itself.
Who did you work with on the restaurant design?
I've worked with Clui Design on a few projects, and they always understand my vision down to the detail. Working with them is always fun, which is reflected through my restaurants. We wanted to bring the island feel to the weather here in Brisbane and the results speak for themselves. The booths look like they're right out of Santorini, the bar is cool and classy, plus, it hasn't even been finished! There's more to come, such as a deck and Mediterranean awnings.
What signature dishes can we find on the menu?
The menu is massive! It's no secret that I find it hard to do a small menu. All the restaurants within Tassis Group have quite large menus because I love food. With Greek cooking, there's so much choice and all the favourites are
on there. It's a toss-up between the moussaka and lobster pasta for sure. Sharing is most definitely encouraged at Opa. It has one of the largest dessert menus in town!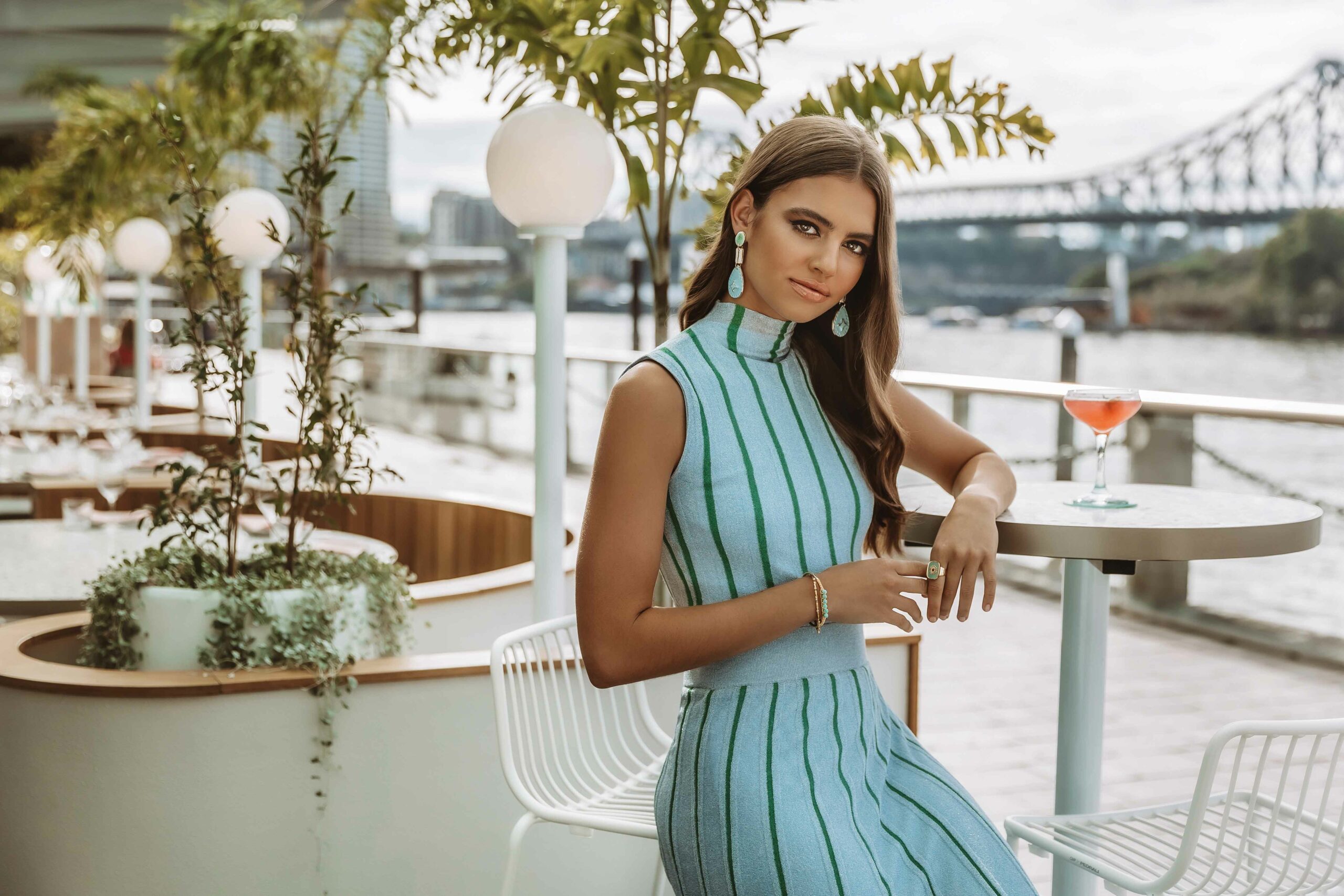 Tell us about the head chefs behind Opa Bar + Mezze?
My head chefs are a husband-and-wife team and authentically Greek (so you know the food is going to be good!) Bangjel Jorge and his wife Dianna are from Ioannina in Greece, and they've worked in 5-star restaurants in Paros. They were there for 27 years, then they moved to Australia working in Cairns, then they came down to Brisbane and did a short stint at the Greek Club. They've been in the game for over 30 years and specialise in Greek cooking. They're very passionate about food and are always researching new styles and flavours. Every day they are asking us to "try this, try this!".
Can we expect Greek dancing or smashing plates?
Yes, we're looking at a Greek night every three months with live Greek music, lots of ouzo, plenty of Greek food favourites, lots of Greek dancing, and smashing plates. And of course, yelling opa!
Scenario: you are dining there tonight, where are you sitting and what are you ordering?
I wouldn't be sitting because it would be booked out! I'd be tucked away at the bar, in the upper booths, overlooking the river and Story Bridge and sipping on Mastika.
Any projects in the works for Tassis Group this year?
I can't say much but they will be around the city. All my venues have seafood – so be expecting something with lots of seafood!
STYLE recommends:
Drink up: blueberry cocktail
Graze on: octopus, halloumi chips, moussaka, and garidas
Finish with: galaktoboureko
Open for lunch, dinner or mezze all damn day, seven days a week. Lunch 11am-3pm, dinner 5.30pm-9.30pm, and bar + mezze: 11am-late. Book here.
Leilani wears…
Isabella Longginou Custom Made Floral Balloon Sleeve Crop $350, Isabella Longginou Custom Made Relaxed Short $350, Gioia Ceramica Ceramic Earring POA, Jimena Alejandra The Allie Cuff $149, Jimena Alejandra The Martha Cuff $199, Jimena Alejandra The Philippa Ring $89.
Rachel Gilbert Julian Dress $420, Gioia Ceramica Ceramic Earring POA, Jimena Alejandra The Chiara Ring $129, Jimena Alejandra The Allie Cuff $149, Jimena Alejandra The Isadora Cuff $139