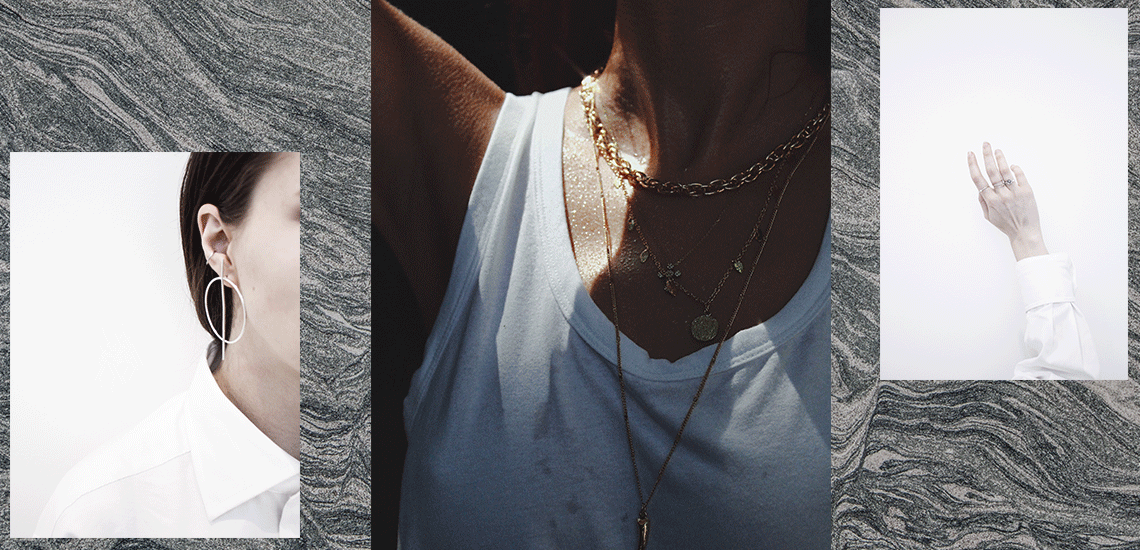 A List Of The Finest Minimalist Jewellery Boutiques
Shower us with minimalist jewellery, just not too much
---
Whether you're getting ready for a formal event or looking for your everyday staples, minimalist jeweller can maximise your look. Dainty chains and stackable rings go a long way in creating a classy yet fun air, and can easily be mixed and matched to create a style unique to yourself and your individual look-book. Many jewellery boutiques have a minimalist collection nowadays, but there's only a few designers that solely work with the delicate pieces and truly capture the essence of minimalist jewellery.
It can be hard to find the right jewellery made of the right materials and sold for the right price, but that's where HONEYCAT steps up. Crafted and sold specifically for the those on a budget, this company was made by two besties in the same boat as you. Their jewellery, since then, has been made to inspire, show sentiment, and create a connection between jewellery lovers around the world. They've crafted the perfect staple pieces to keep in your jewellery box ready to go, no matter the occasion.
If minimalist jewellery is what you're after but you just can't narrow it down to a single designer, Jillory is the perfect online boutique for you! Collaborating with eight designers to create the perfect piece for every customer, Jillory has enough products to stock your jewellery boxes for many years to come and never wear the same piece twice. Alternatively, mix and match your pieces to create new and unique looks from just a small selection of their products!
Using unconventional jewellery-making techniques, Kirstin Ash products have a unique appearance that separates their products from any other minimalist jewellery boutique. The brand was born from experimentation with typical craft techniques, and continues to evolve and remain unique. Each piece is designed with a story in mind, and the brand's intricate techniques and designs have given them exposure from beauty leaders such as Vogue and Madison magazine. Whether the piece is for your friend, family member or even yourself, make your purchase with an understanding of the sentiment and fashion statement behind each item.
Best known for their pressed coin necklaces or delicate chain bracelets, Simple & Dainty offers a wide range of products, including minimalist rings, necklaces, bracelets, earrings, and even jewellery separators and extensions. Nearly every product is available in gold and silver, meaning you're guaranteed to find the perfect accessory for your fine dining outfit. Additionally, receive exclusive offers when you purchase a personalised trio of stackable rings that you can enjoy together or individually!
Specialising in minimalist jewellery that makes a statement, Tilly Jewellery has a range of collections perfect for any outfit. The Brisbane-based jewellers started their collections in 2014, striving to create the perfect piece that will stand the test of time. The collections are lovingly hand-crafted within Australia, and feature open detailing and finer lines than most mass-produced jewellers. To match their timeless and artistic products, Tilly Jewellery can be found in museums across Australia, as well as local fashion boutiques or online retailers.