Edible Beauty: Are Beauty Supplements Worth The Hype?
Feed your skin from the inside out, and reap the rewards!
---
Just a quick note: This post is sponsored. To prevent a paywall or annoying pop-up ads, we sometimes need to publish sponsored content but we only promote brands that we think are doing great things and our readers will love!
When it comes to our skin and overall health, it's easy to get carried away with the plethora of products to lather and spread all over our bodies. And, while we see so many offerings that can help with just about anything, how do we know if they're right for us?
Recently, the rise in beauty supplements has skyrocketed for their pretty promises, but are they all created equally? This is where Maeraki comes in. A local Melbourne health-focused company, with CEO and qualified natural health consultant Claire Lim at the helm, it's where science meets luxury beauty supplements.
The skin can be a direct reflection of our inner health and wellbeing, and it is one of the first places to show signs of nutritional deficiencies or signs that our body needs some TLC. Maeraki (meaning to do something with soul, creativity, and love) believe that the key to wellbeing comes from within.
"Health is a lifetime investment and it's not an expense. Being able to age gracefully is a wonderful thing and we must all start looking after our health and wellbeing," says Claire. "You are what you eat, and our body requires nutrients to function. If we do not nourish our body well, it will wear out over time and be unable to function at its optimal level."
Within the Maeraki products are a carefully curated range of sophisticated supplements:
Radiance – curated with clinically tested marine collagen and supercharged nutrition specialised for fuller hair, skin, and nails in four weeks. It also assists in improving skin elasticity.
Vitality – specialised anti-inflammatory protein powder with powerful antioxidant properties to fight inflammation, give you more energy, and aid in muscle and joint pain. Find in two delicious flavours: vanilla caramel protein and chocolate.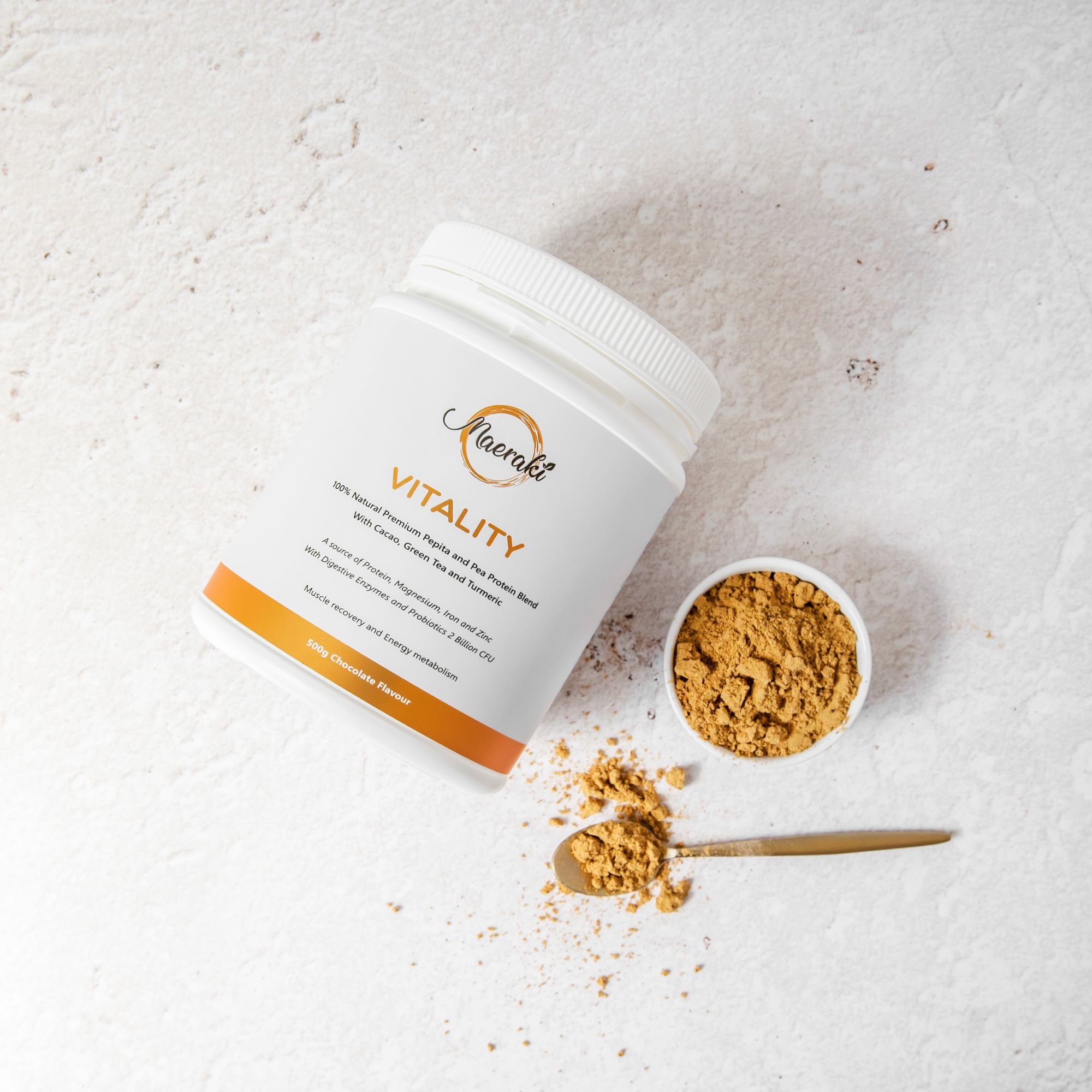 Harmony – it's easy to love your guts with Maeraki's all-natural gut bio-fermented powder blend (with antioxidants, shiitake mushroom, and chia seed just to name a few). There's little it actually can't do. The collection of ingredients are specially formulated to support immune function, boost natural collagen for hair, skin, and nails, and its main focus is balancing your gut microbiota – where all great health begins!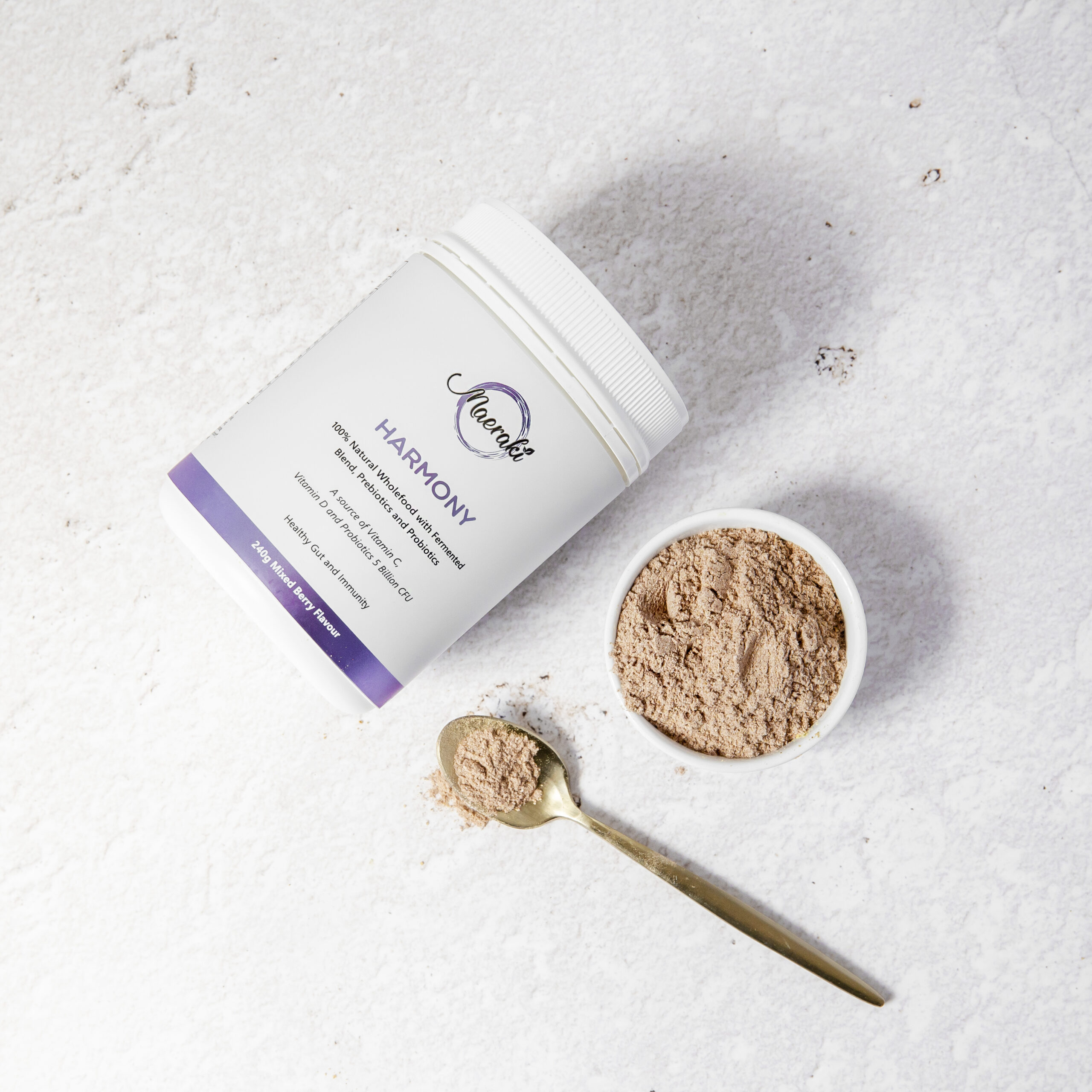 The creatives, brains, and beauty team behind the Maeraki brand are firm believers in the concept of natural nutrition and holistic health. "We are always in the pursuit of ways to slow down ageing and nourishing our body from within. In particular, our team has been taking collagen for more than 10 years and we have also seen and felt the difference of natural beauty from within by fixing the gut," says Claire.
The results speak for themselves, and the close-knit team that was involved in making the products are passionate and driven to create something truly meaningful to consumers.
Instead of having to fork out for a long list of separate products, Maeraki has set out with this in mind to make luxury supplements affordable and to combine many supercharged ingredients in one place.