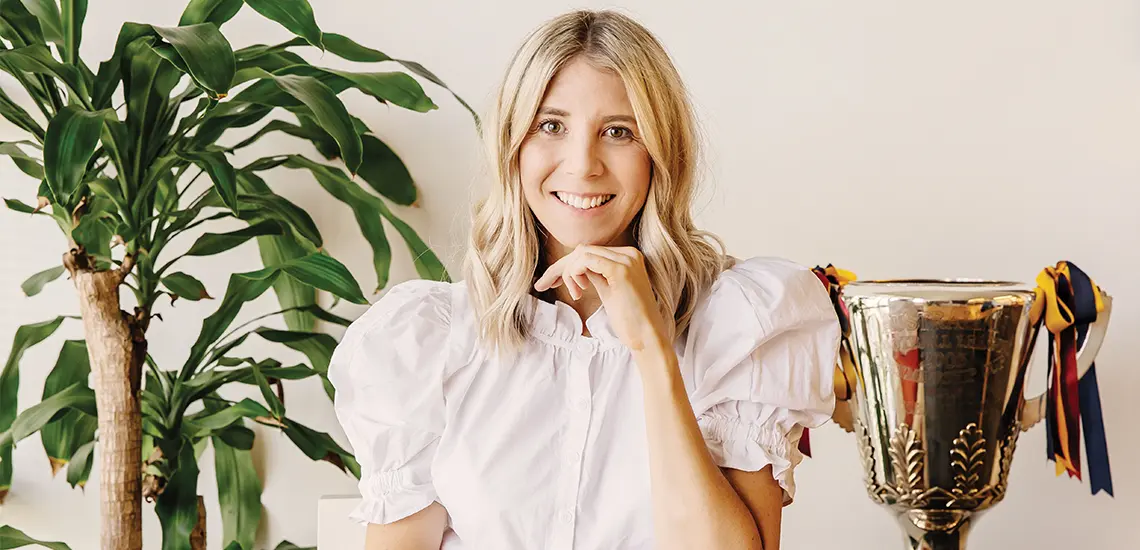 Meet Brisbane's Women To Watch
Ladies first!
By Dinushka Gunasekara | 5th March 2020

Ladies first! From CEO's to the creative types, we're celebrating all the Brisbane movers and shakers.
Ally Anderson | Brisbane Lions AFLW player
Ally is one of Brisbane Lions' original players and life's been nothing short of empowering since. "It's definitely changed my life for the better. I get to travel and work with communities through Red Dust, a not-for-profit organisation in NT, where we deliver healthy living programs to students. I would have never been able to do this unless I was playing," she says. These days, the young fans have female role models and knowing she's contributing is humbling. This year she'll be working on a Lions' program called Inspire, running footy and education programs within a three-week program and she's also excited for more women's games to be held at The Gabba.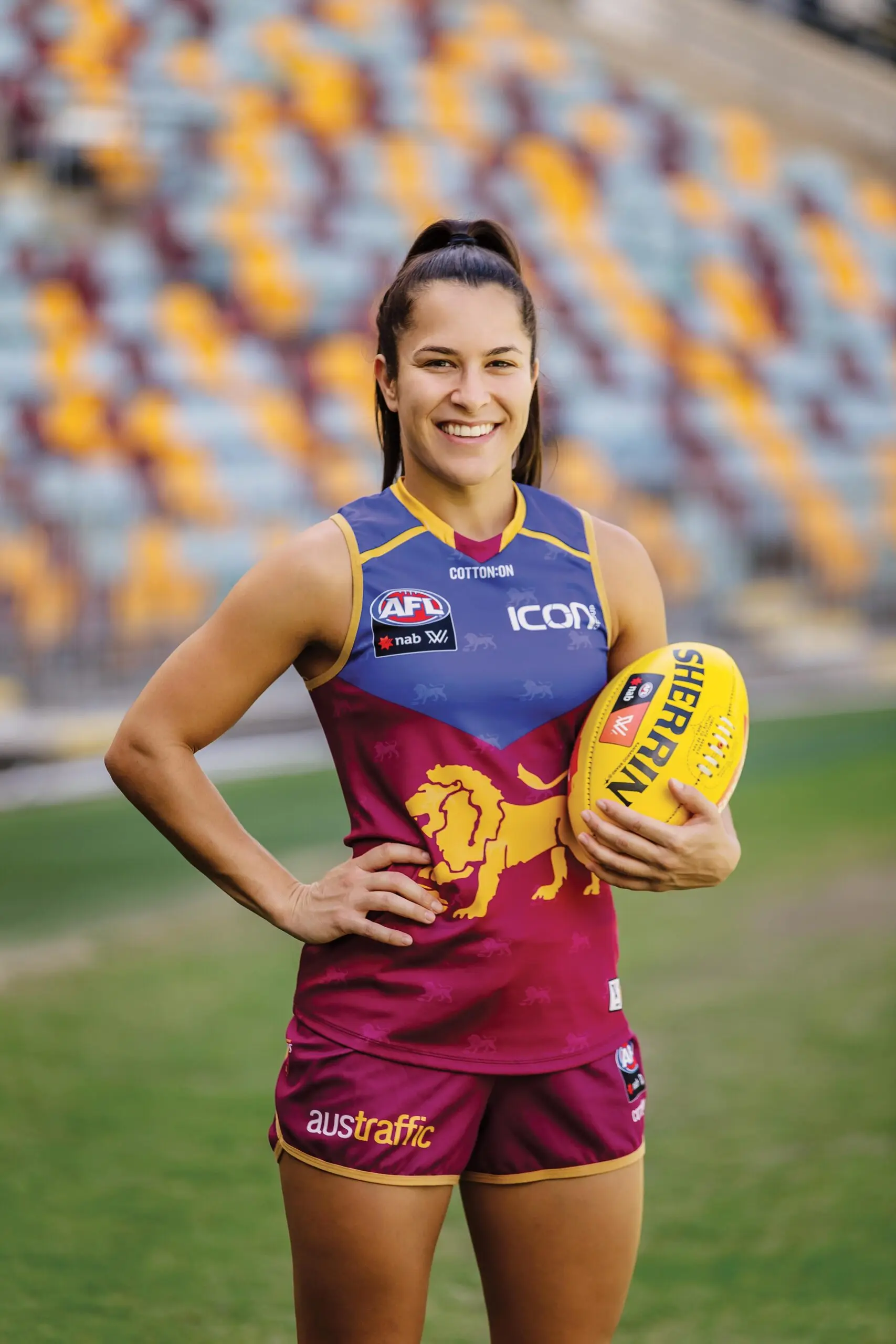 Breeanna Brock | Brisbane Lions Women's CEO 
Since 2016, Breeanna has been front and centre as Brisbane Lions' first women's team CEO – a far cry from her days as a tennis coach. When it comes to the AFLW, Breeanna says she feels blessed to have created something from nothing. "It's been a privilege to be a part of history and shape this incredible team." And, it transcends further than just the Lions, with the foundations of footy giving women everywhere an opportunity to trust each other. "Footy allows women to do things they haven't experienced such as protecting each other, tackling and being aggressive – all without negative connotation," she says. It's no surprise women are coming in droves to the game due to the empowering opportunities.
At 21, Chelsie's entrepreneurial spirit inspired her to transform a rough start into a dream business – despite having no idea what that would entail. "Failing was simply not an option," she says. "I knew I was really good at hairdressing and I knew I would outwork anyone, so I thought I'll just figure out the rest." With that drive, Hairytales was born in 2011 and has been a staple for Brisbane hair ever since. 
For the past three years, Chelsie has doubled her business every year and this momentum is only growing. "I've put a lot of focus on customer service, marketing and branding, and the results have been phenomenal," she says. When a problem with the lease almost took Hairytales down, Chelsie merely took it in her stride and created an even better version of the renowned salon at its current location on Hamilton Road, Wavell Heights. "The great thing about a business – and life in general – is you learn every day," she says. "No day is the same." Her 2020 is already off to a brilliant start as she has been handpicked by Wella to be part of their 2020 Master Colourist Team. With an aim to never stop improving, Chelsie has big goals and achieving them is a given.
Leanne always knew life had big plans for her, but she didn't know those plans involved luxury laundry. When her husband proposed the idea of starting their own laundromat, the laundry business' grimy reputation didn't have her thrilled until she realised she could revolutionise the industry all together. Her laundromat would be beautiful, fully serviced, completely cashless, have auto injected detergent and softener, offer dedicated animal garment machines, have a drive through facility for laundry services and dry cleaning plus a commercial arm with very reputable clients. This is Rinse & Repeat.  Since March 2019, Leanne has transformed a menial chore into an exceptional experience based on building genuine, long-term relationships with her clientele. Through her vision, doing laundry creates an opportunity for more 'me time' without compromising on quality and with an extra touch of extravagance. This year, Leanne will continue to defy the stigma of the traditional laundromat and commercial laundry experience by using the friendly determination her clients have come to expect as often as she hears, "This is the best laundry I've ever seen," from within the walls of Rinse & Repeat.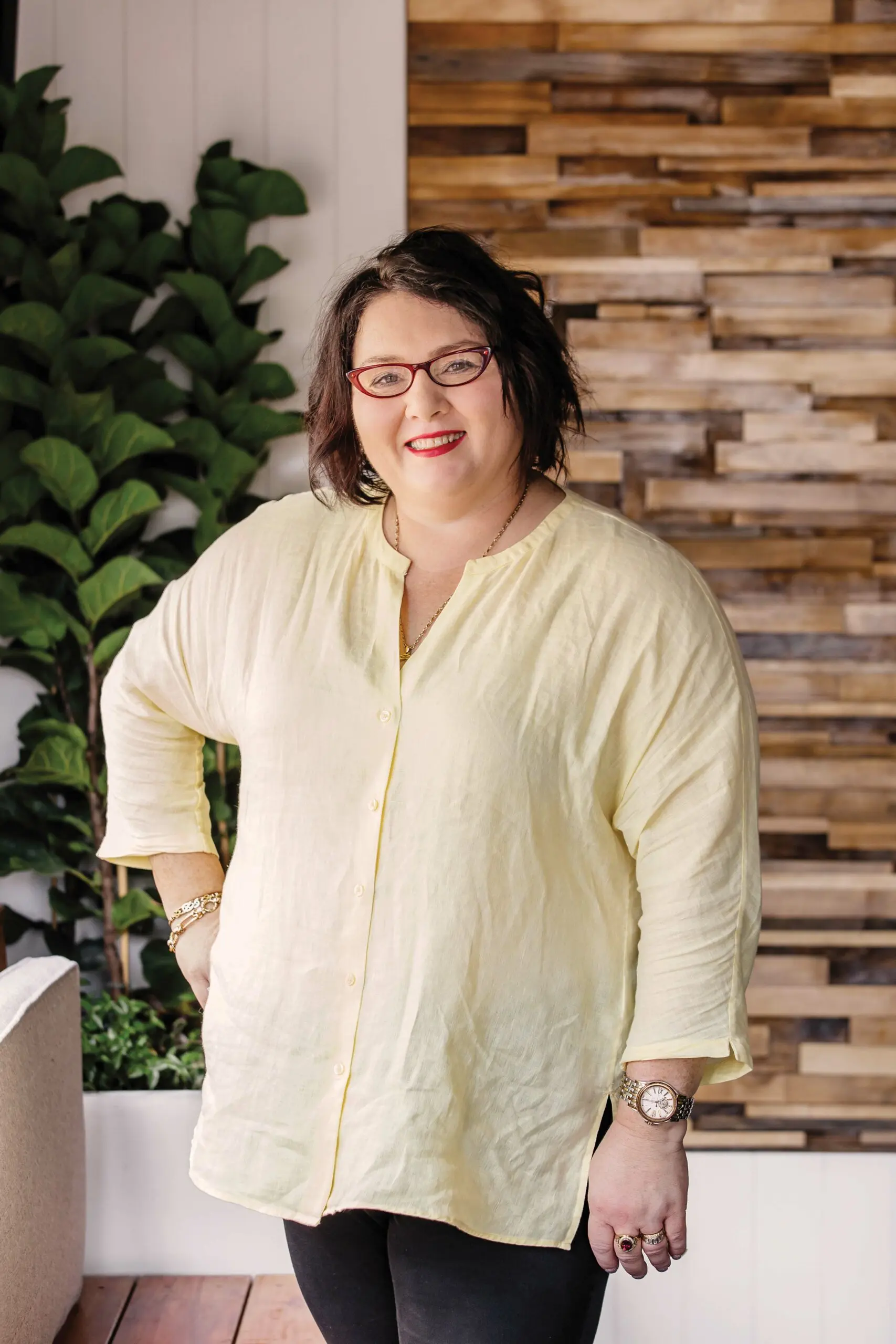 An injury that took her out of the Olympics could have been her downfall, but Elissia turned it into an opportunity to highlight her power to help. The former Australian athlete began Pilates as a rehab tool post-pregnancy and was so thrilled by the craft's ability to regain personal strength, she was determined to share it.
Now, Elissia is the proud cause of an inspiring community through Pilates within Coorparoo. Although she may see them for only 40 minutes at a time, the impact she has on her clients lingers for much longer. "We get to see people in their raw form who come to us with a willingness to be better physically and mentally. It's about being able to instil confidence in them every day and encourage them on the road to their personal goals – that is my favourite part of the job," she says.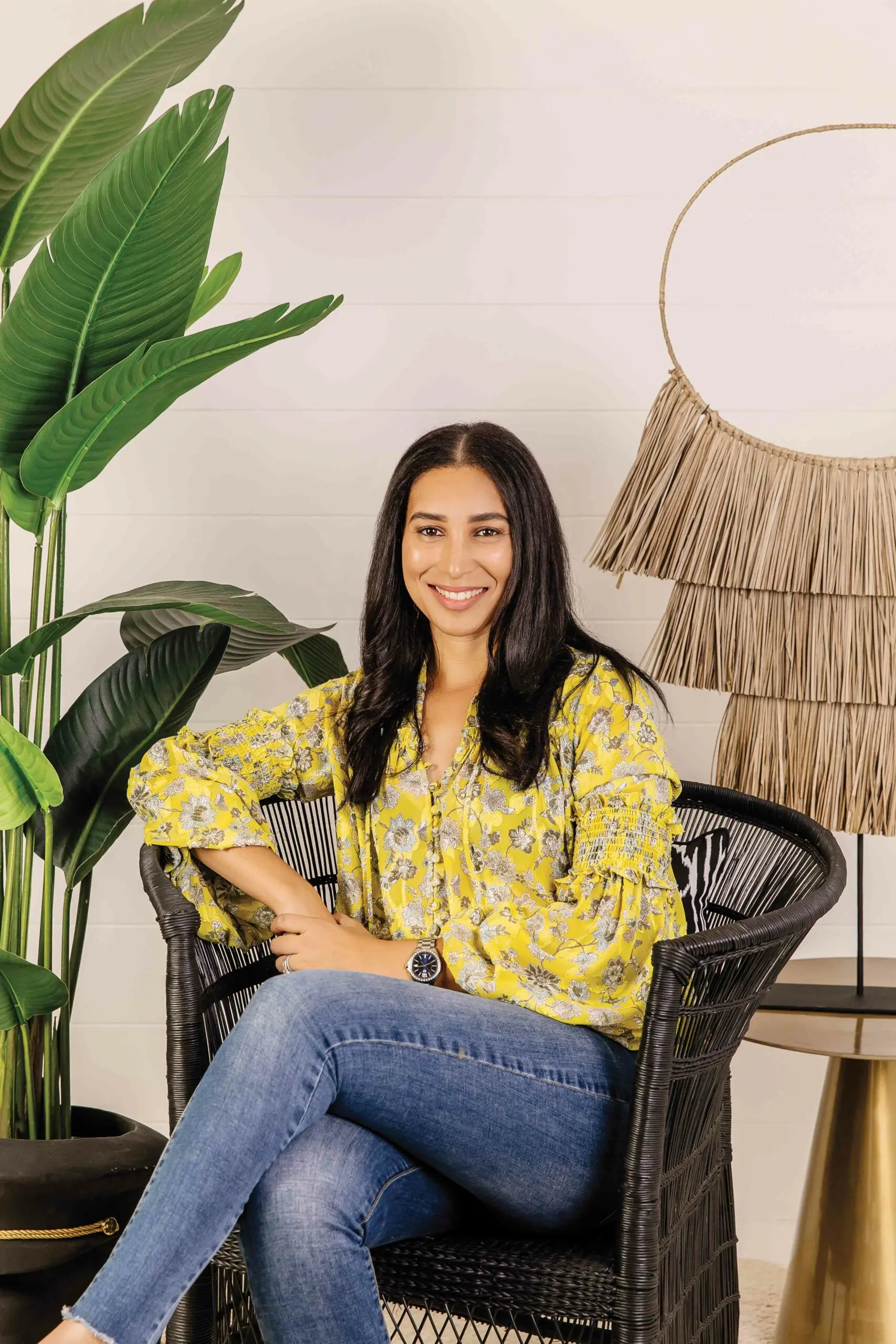 Beautiful taste and an impeccable eye are something you're born with, and no one proves this more than Christine. The retail sensation turned her experience working for leading labels into three stores that are unique, overflowing with personality and evolve as she does. Offering a wide range of products from fashion, jewellery, Hamptons-style homewares, artisan gifts, floristry and soon a café and event space, Christine upholds high quality and attention to detail within each category.
"There's something quite magical about working in a space that's full of beautiful products and surrounded by so much creative energy and talent from our team," she says. "I've always had a clear vision of my brand and that's what has helped me navigate to where I am today. It is authentic to me and no one can replicate that."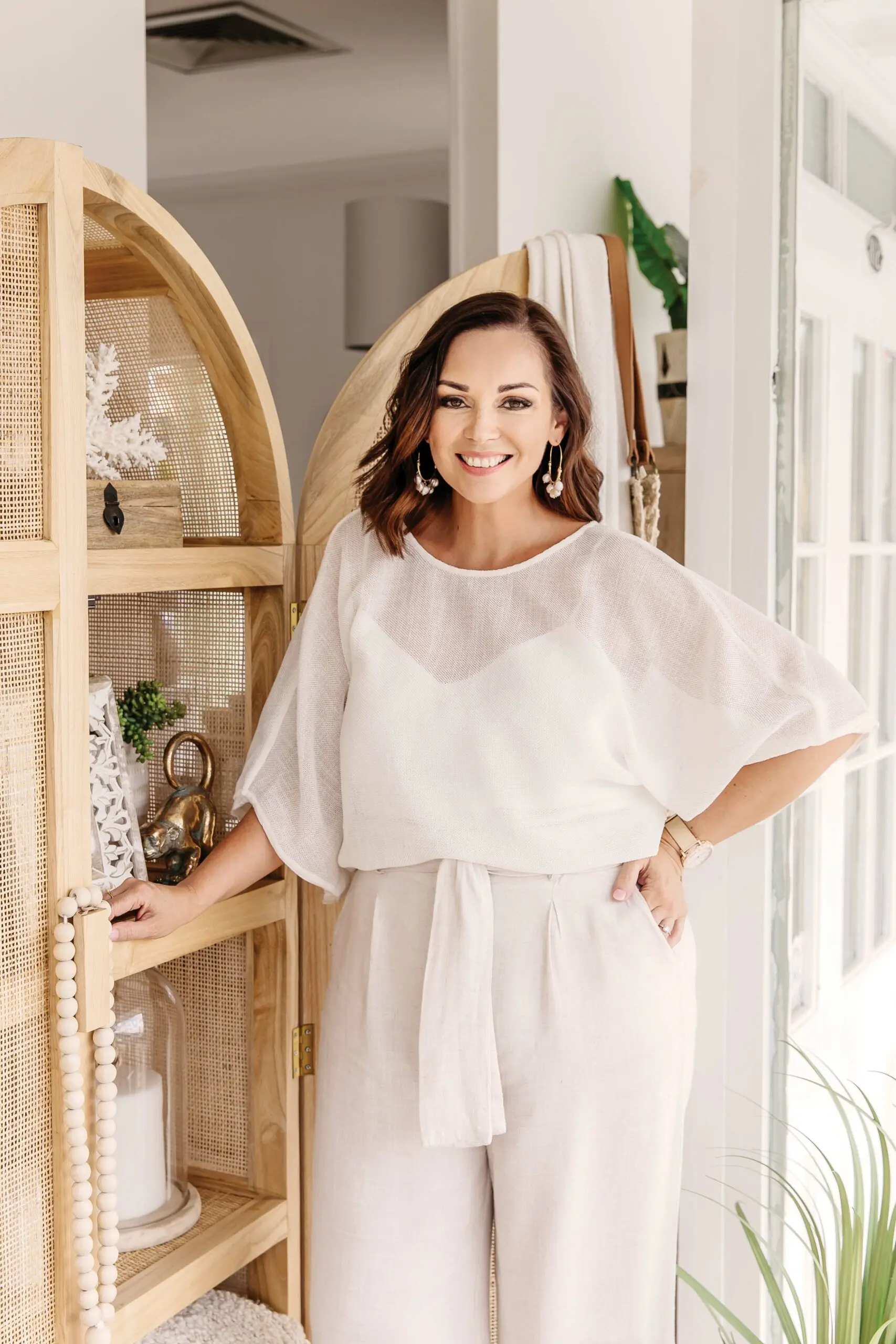 Sandra believes that what you leave behind is what's woven into the lives of others, which is why she's leaving a positive impact on the lives of every person who enters her caring medi spa. Jumping from Sweden to Spain and London before settling in Brisbane, she was handpicked from thousands to be given the opportunity to further her career in aesthetics, and this invaluable experience shows in her work.
"At Morningside Medispa, our passion for helping people feel their best and our impeccable knowledge and expertise blends together for the ultimate customer-focused and results-driven experience," she says. "I absolutely love that we have the tools, passion, knowledge and experience to make a positive change on the way people feel about themselves."
Vera Haddock | Director, VERAS
Vera launched her unique and stunning video and photography studio located at West End in May 2019. "Since my childhood in Russia I have been captivated by fashion and photography and I have now combined both of these passions in business," she says. While VERAS provides all traditional fashion and product photography, it is differentiated from others by the incredible StyleShoots Live Machine – an all-in-one video and stills robotic powerhouse. "I'm thrilled with how small brands, large brands, individuals, families or anyone who just wants to impress are embracing VERAS. We can produce brilliant content for all e-Commerce and social media platforms with unbeatable speed and quality. I always tailor my pricing to the objectives and budgets of my clients to make sure my services are affordable. Seeing is believing and this is why I offer 'without obligation' free demonstrations." Vera is a lady on a mission and is already looking to purchase the StyleShoots Eclipse Machine this year.
Dr Lisa Harris | Obstetrician and Gynaecologist, Maiden Health
A new life will always begin in the right hands when Dr Harris is there. A mother of three herself, she puts women of all ages first, even when they don't do that for themselves. "The unique need to be sometimes counsellor, sometimes scientist, sometimes surgeon and always a doctor drew me instantly to obstetrics and gynaecology and I've never looked back," she says. Whether she's rushing to a delivery, working on a problem that's been burdening a woman for ten years or showing a couple that special heartbeat for the first time, her days are never the same but always make a difference. To help her honourable pursuit, she's expanding Maiden Health in 2020 so even more women can experience quality and personal health care.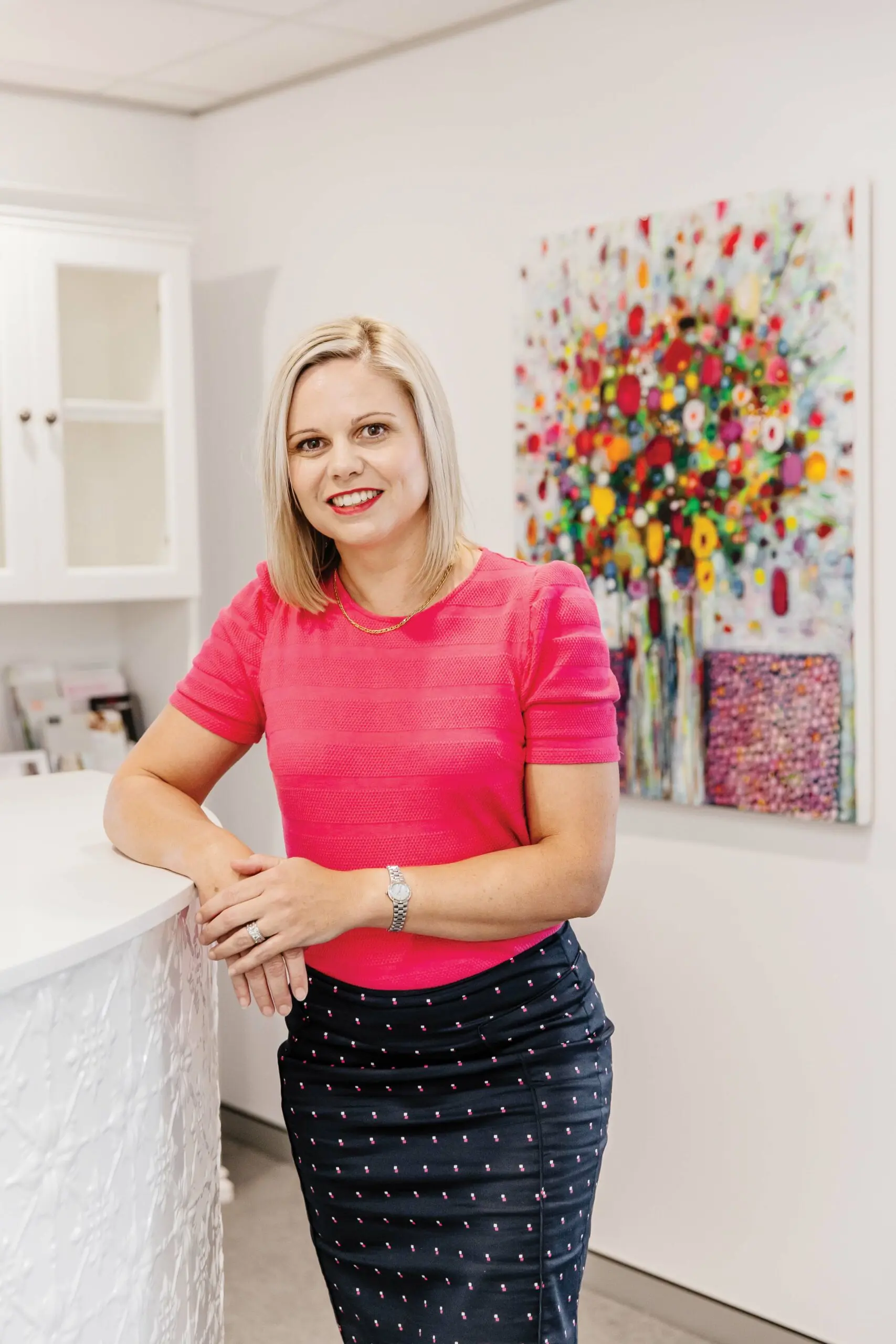 Before motherhood, Alison spent five years at university desperately searching for a career she could dig her teeth into. Little did she know she would soon be battling such a male dominated industry. "I had always loved working in the hospitality industry, it just never occurred to me that I didn't need a degree to be a success," Alison says. When she started her apprenticeship, she was the only female working in the entire restaurant. "I put my head down and got to work, I made it so that if anyone was talking about me, it would be about my work ethic, standards and dedication," she says. At the time she launched into the market, there was an incredible demand for the product but no one quite realised how to meet it. "Everyone wants to make healthier choices, but make those options delicious, time efficient and great value too, and you have created a product almost impossible to resist," she says. With her seventh year of Botanica, Alison says it has been a patient pursuit with 2020 set to be a big year launching another site and continuing to bring beautiful fresh produce to the people of Brisbane.
Every diamond has its own unique print and, likewise, Shweta creates the pieces that other jewellers wouldn't dare to make. The tax accountant turned diamond extraordinaire is the epitome of the modern woman who juggles motherhood, family life and an exceptional business. Her brand, Starfire Diamond Jewellery, is elite in its distinctive designs and watching a client admire her custom-made pieces while saying, "Other jewellers didn't think it was possible," is a norm. Shweta's latest collection, Empowerment, boasts statement rings embedded with various gemstones that will infuse you with the energy you need. Her 2020 will also be spent contributing to her charity, Givehope Foundation, in honour of her brother. "My brother was a loving soul who wanted to help others that are suffering," she says. "So, our charity supports anyone who is in need."
Sophia Klemenz-Ghanem | Founder, Klemenza
Growing up in a family of hoteliers that moved across eight countries, plus with a well-known architect grandfather, has allowed Sophia to not only become the worldly person she is today, but a creative with a style that transcends her life of travel and culture. After an opportunity to work with renowned interior designers in Toronto and London, Sophia also interned behind the scenes for a Candice Olsen and the hit TV show, Restaurant Makeover. Eventually moving from Canada to Brisbane, she worked for Coco Republic, introducing her to the beautiful interior world of Australia. "I opened Klemenza as I always wanted a shopfront to showcase my own design style. Both my parents are passionate about interior design so together we opened Klemenza," she says. Curating her own furniture line as well as an interior design studio, Klemenza also carries exclusive designer homeware collections such as Tom Dixon, Menu and Greg Natale. About to go live with her online store, Sophia has in her sights to design exquisitely unique pieces perfect for the home
Liza David & Suzanna Luketic | Founders, Body Reformers
Like the yin and yang of Pilates, Liza and Suzanna came together to create a special space in the community for people to be empowered through movement. Weight loss and toned bodies are merely a by-product of an opportunity to provide a positive impact on others, while helping them evolve into the best versions of themselves. 
With waitlists on almost every class, a much-awaited second studio is in the works for 2020. "We want to change the way people look at fitness so they can learn to love the journey and make a lifelong commitment to their mind, body and spirit," Liza says. "We also don't take ourselves too seriously and are always having a laugh while our muscles are burning."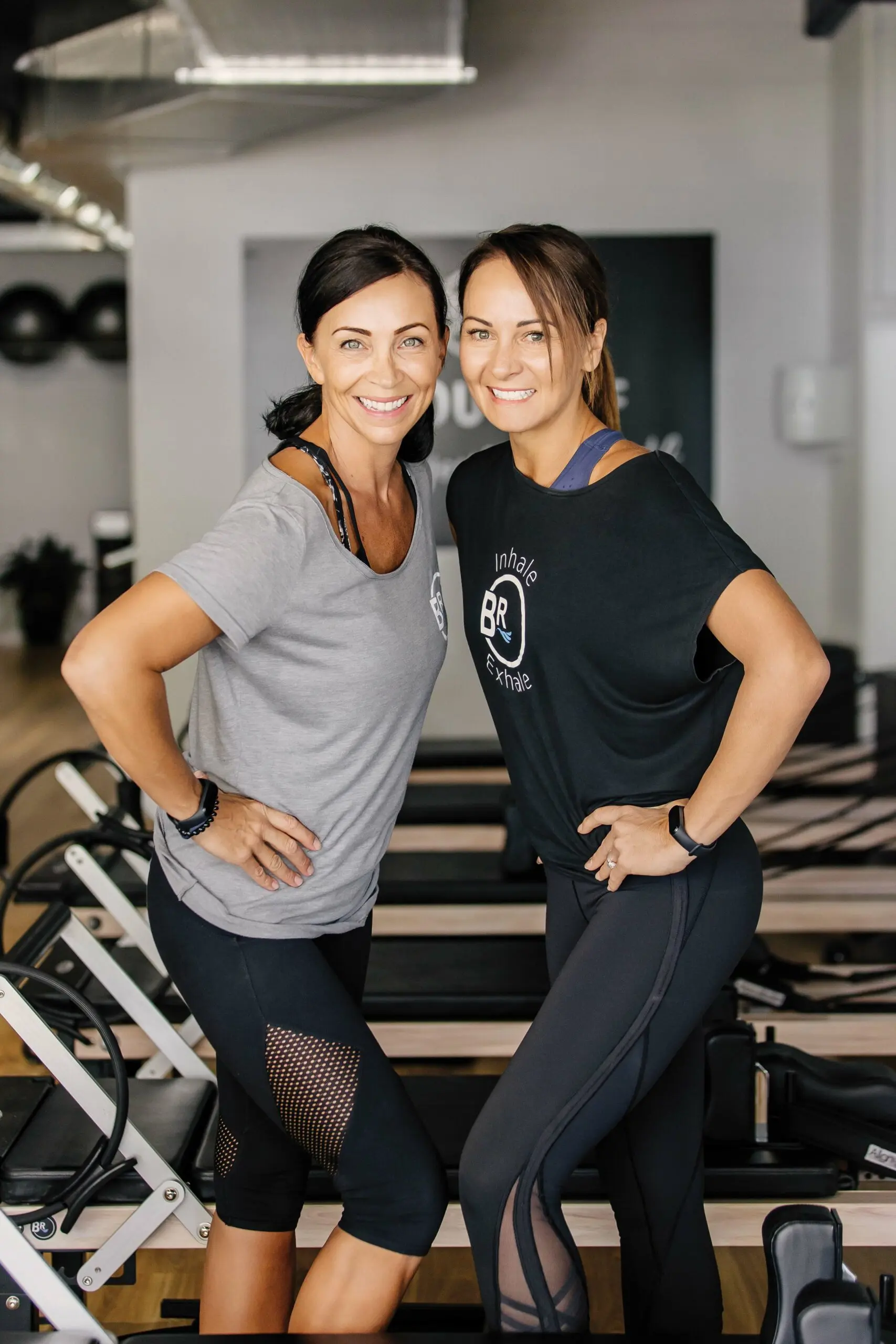 Karen Meissner | Founder and director, Brand.4.Profit
By channelling her passion for human connection, shifting perceptions and transforming creative potential into elevated and impactful outcomes, Karen enables visionaries, innovators and changemakers to be seen and heard in a competitive market. Profit is a natural reward directly related to value and this is the philosophy that drives Karen to empower business owners to connect and align with a higher purpose, creating positive change for all. She created Brand.4.Profit to help brands access possibilities previously unavailable. Karen says: "I believe this is my innate gift; fusing possibility with function and form to create meaningful brand experiences while inviting others into my world of feeling and connection."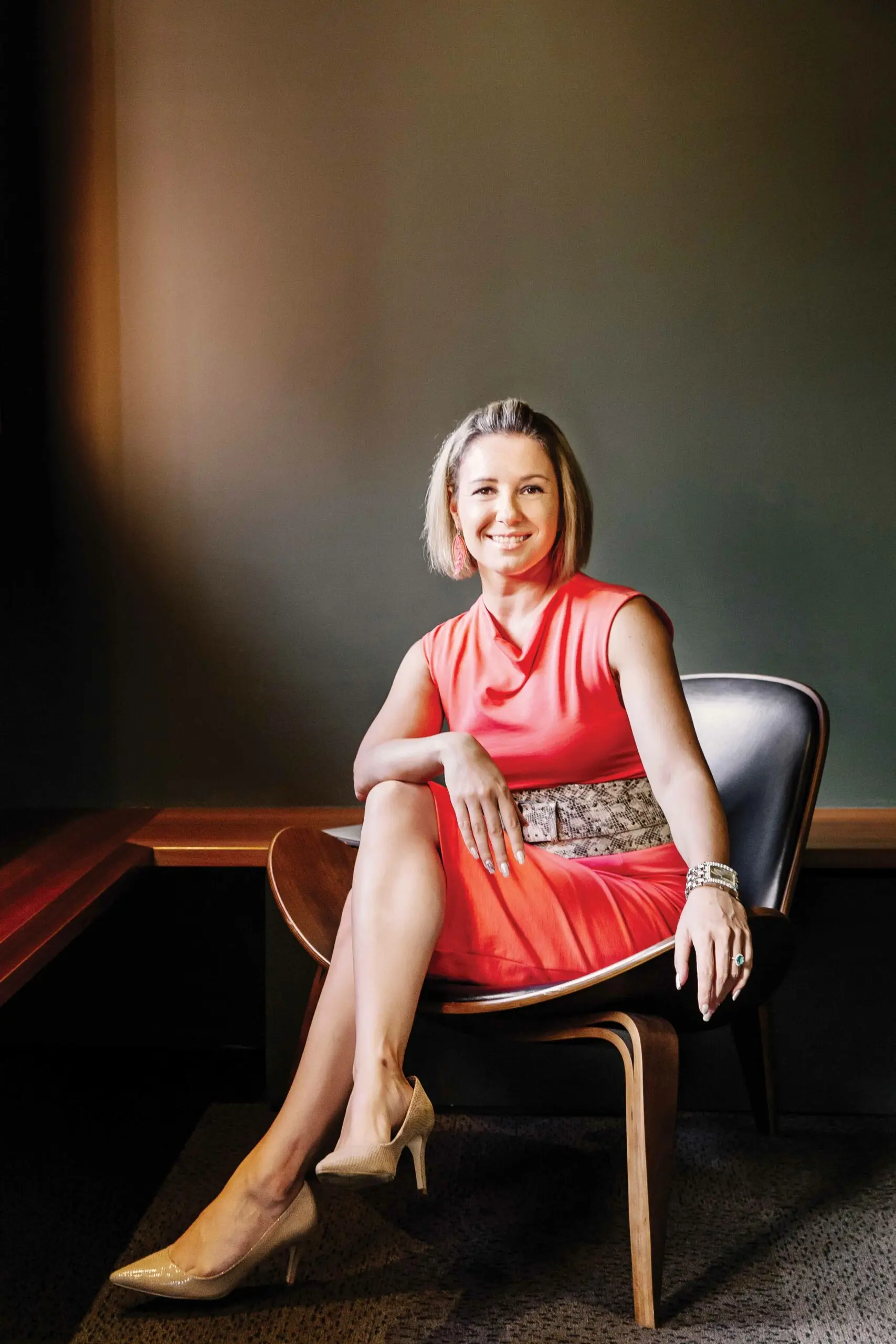 Ally Muller | Founder, Goya Consulting
When passion exists inside an organisation, Ally holds the key to unlock genius ideas, empowerment and the steps to ensure a corporate team thrives, not just survives. "My need to question everything leads to the discovery of extraordinary internal opportunities that ultimately lead to outcomes that produce unforeseen bottom line value," she says. A visionary idea can only make an impact once it's implemented, so Ally makes them a reality. Her company, Goya Consulting, shows organisations how to add real value to their bottom line by embedding structures that energise their people to create the growth they desire. A board member for both Surf Lifesaving Queensland and Somerville House, Ally's highly sought-after advice will be even more accessible when she releases her new book in April.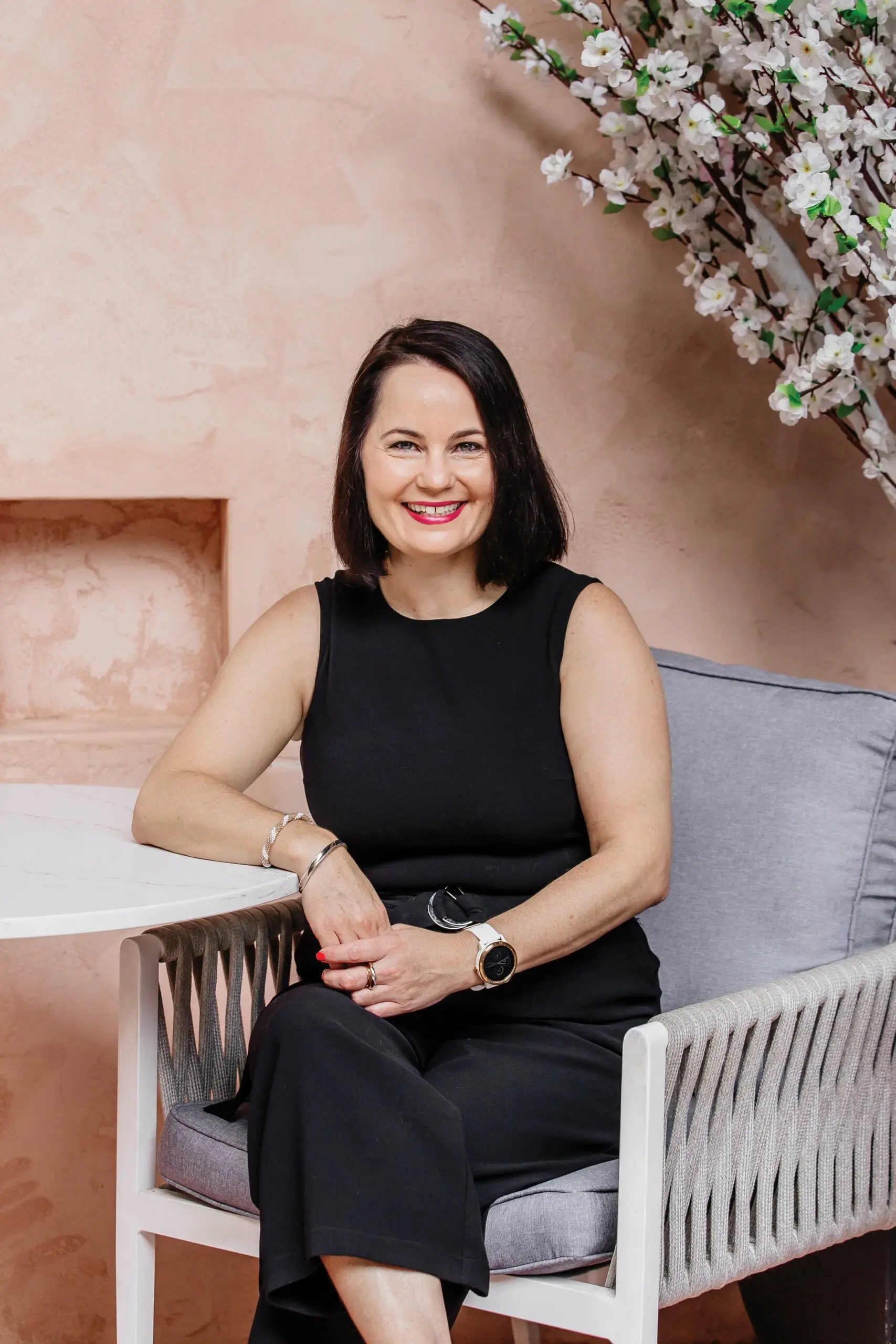 Linsey Norris | Brisbane Lions GM of Marketing
With a background in tourism, Linsey started with Brisbane Lions in 2013. Climbing the ranks in various roles, she worked on the original women's team pitch and was recently promoted while on maternity leave. "The Brisbane Lions organisation is so supportive for a working mum; the hours and maternity policies – it's a great place to work for a woman," she says. "For women's football, the change in society currently is massive, and for us to go out to schools and see stars in students' eyes when they see our players is amazing – it could be them one day. There's a way to go but we're making amazing progress."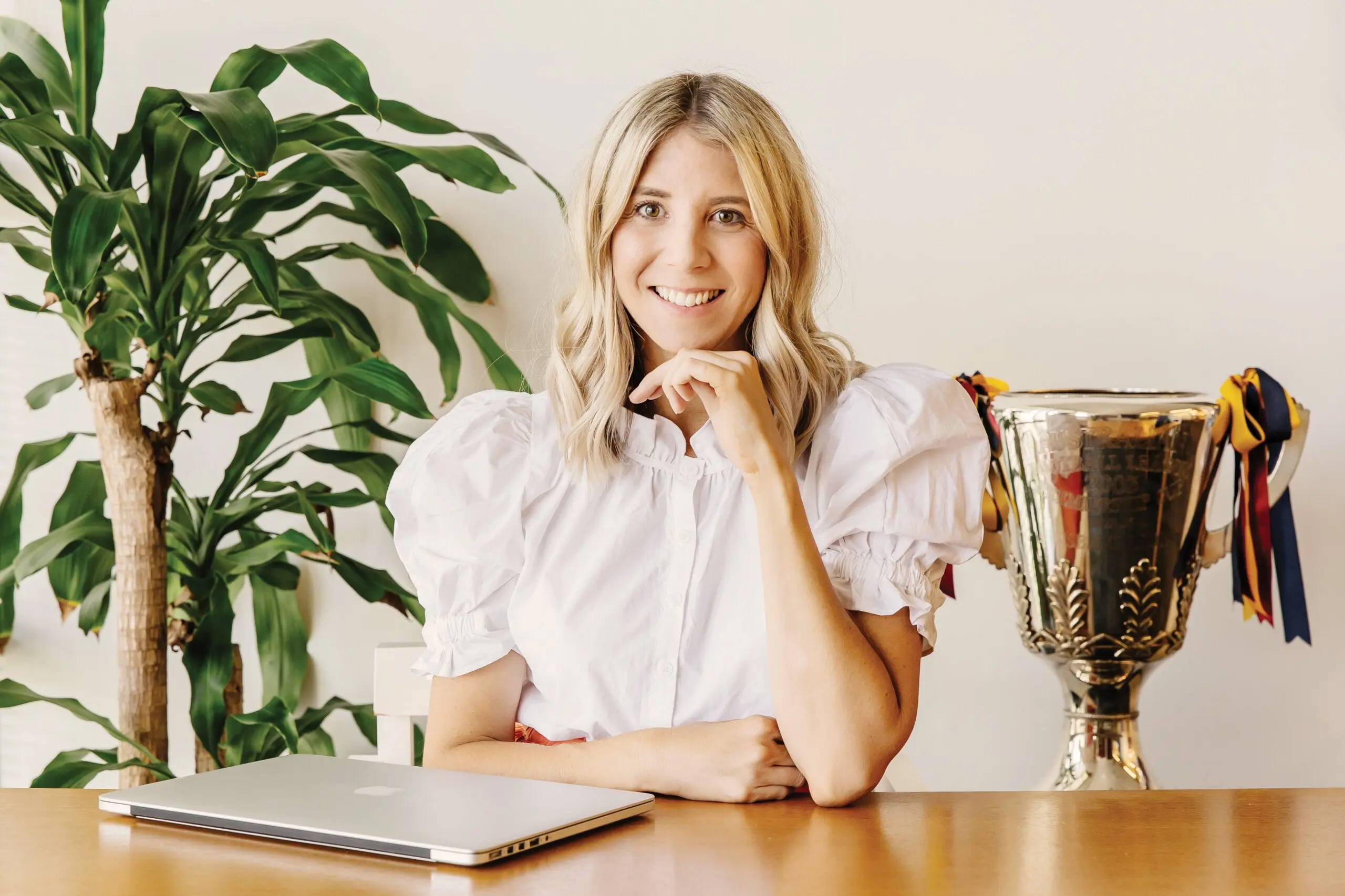 Helen Owens | Director, Tigerlamb
Juggling life, family and four award-winning salons is tough, but Helen does it like a top circus performer. Beginning in Brisbane as a hair stylist for 30 years, she headed to Hamilton Island before settling in Europe to work for major labels and handling a celebrity clientele in Hampstead London. Armed with all the latest hair tricks, Helen moved back to Brisbane to create Tigerlamb – divine fit outs where stylists thrive, and guests can trust.  "It's hard to believe that winning three awards and being finalists in four categories at the 2019 Australian Hairdressing Industry awards could be beaten as highlights of 2019 but being centre stage at Brisbane Hair Expo blitzed it," Helen says. Saying goodbye to outdated values and beliefs in the industry, Helen is opening a new Tigerlamb in West End this year.
Phoebe Parsons | Podcaster, publicist and NOVA 106.9 radio host
Once upon a time, there was a naive young girl who had the audacity to enter a Nova podcasting competition called 'Podquest', despite never having made a podcast before. By some insane stroke of luck, that naive young girl won the competition, ended up number six on iTunes and Ripley's Believe It Or Not, is now 110 episodes and 11 seasons deep with Confessions of a Train Wreck. That naive young girl was Phoebe Parsons. "I didn't choose the podcasting life; the podcasting life chose me. I'd actually started writing a book about what a train wreck my life was, and in a case of art imitating life, the USB I was writing it on snapped in half and I didn't have the patience to write it all over again, so I took the lazy girls approach and spoke it instead. Turns out that USB snapping was the best thing that could have ever happened to me," she says. Phoebe's career goals are just like anyone else's – to be on Dancing With The Stars (if any casting directors are reading this). Now as Nova 106.9's most recent Sunday morning voice along with fellow hosts Shad and Tom, her best advice? Out grind, out hustle and out work everyone.
https://www.instagram.com/p/B9SxP7dg-iO/
Katie Richards | CEO and Founder, Virtual Legal
Katie's accolades reveal she's the winner of the Lord Mayor's Micro Business of the Year, Business News Young Entrepreneur of the Year – Legal, WID Suncorp Innovator of the Year, Women in Technology Employer of Choice and more. It's high praise and it's more than deserved because she's done something truly groundbreaking by cutting the cost of legal help so substantially that those who ordinarily couldn't afford support now can. Virtual Legal is an online law firm and, along with social enterprise Law On Earth, replicates the client-lawyer interaction on a self-service platform so people can manage their own legal issues for a fraction of the cost. "Our purpose is to impact the lives of all Australians by simplifying legal for humanity," Katie says. "And this year we're taking the platform global."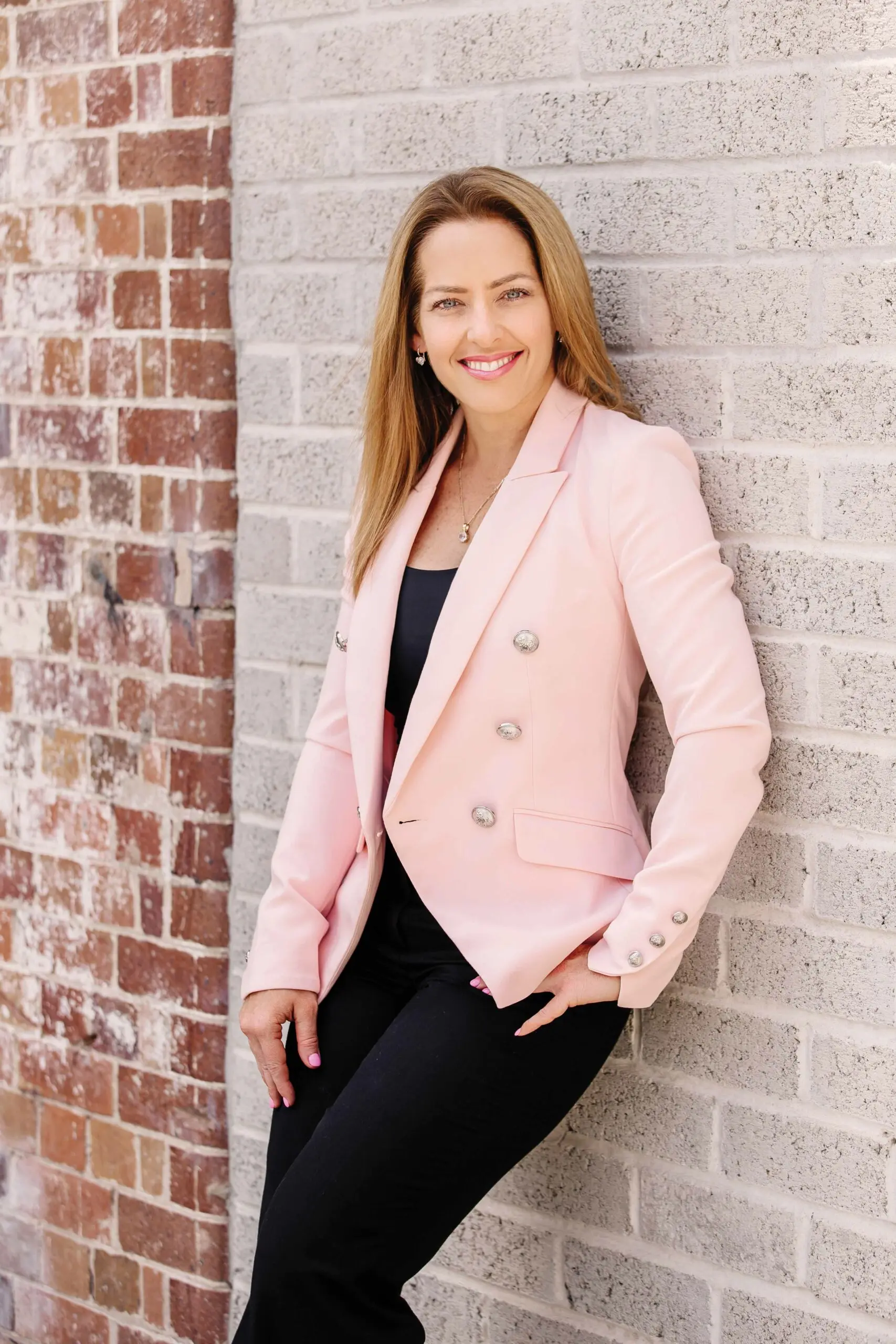 Aicha Robertson | Stylist & Founder of The Fashion Heist
Leaving university and quitting a job has never looked more stylish than when Aicha let fashion lead the way. This led her to become the Styling Manager at Mercedes-Benz Fashion Festival, founder of sustainable label The Great Beyond, styling ambassador at Indooroopilly Shopping Centre and the creative genius behind The Fashion Heist. With creativity always a main priority, she took it upon herself to learn everything about fashion. Helping out at fashion shows in her spare time and flourishing under the wing of Kimberly Gardner – one of Australia's best fashion stylists – was the beginning to a career that's only becoming chicer. Now, Aicha spends one week styling the wonderful women at Indoorpoopilly and the next flying to Cambodia with Wella Hair. When it comes to ideas, nothing is too big or too small because Aicha knows there is always room in the universe for you. "Think about it: the universe is so vast," she says. "It's endless and you're a part of it. This idea inspires me every day to keep on going."
Sonja believes you don't need to see the entire staircase to take the first step, so even though leaving 25 years of Human Resources to open a café was a huge one, she took it. Now, not only is she a proud owner of a Stones Corner icon, she is in the position to help others in her local community bloom. Together with husband and business partner, Howard, Sonja brightens the 'Corner' through Lady Marmalade. "Our dream was to own a venue we would love to go to ourselves," she says. "I never thought it would become a reality." Her passion for the people has extended to her role as Board Member for Stones Corner, which she uses to help other small businesses reach their full potential.
https://www.instagram.com/p/B9S1lGCAzUH/
Isabella Walker | Founder, Bella Brows
She may have started the business with no big picture intention, but Isabella turned a passion purely for family and friends into a fresh take on beauty captivating Brisbane. She has built a revolutionary home for ten brow and lash experts called Bella Brows. "The team culture and energy is like no other," she says. "Our clients are always telling us how much they look forward to coming to their appointments with us for not only the results, but the experience from entering the doors to saying goodbye." Focusing on low maintenance beauty, Isabella inspires her team to build confidence within themselves so they can do the same for their clients. Continually educating herself and offering the best techniques and technology, she's preparing to continue her reign, establishing more studios across Brisbane, so more people can experience her exceptional touch. 
Helping people achieve their health and wellness goals is all in a day's work for Siobhan. When the fitness model and former winner of the WFF Ms Galaxy-Universe Nationals gave birth to her son, she struggled to get back into shape. Siobhan stumbled on HYPOXI and was so pleased with how quickly she lost stubborn fat and cellulite that she decided to open up her own studio to help others too. Focusing on HYPOXI's scientifically proven method, which eliminates stubborn fat and cellulite three times faster than traditional exercise, Siobhan has built a boutique studio filled with complementary, technology-based health and wellness services that work. Importantly, Siobhan and her team are personal cheerleaders for each and every client. She has won a host of awards along the way, including the Young Entrepreneur of the Year through the Irish Australian Chamber of Commerce. Siobhan says, "Watching people achieve their goals, helping them find motivation and seeing transformations in not just physical appearance, but confidence and mental toughness, is truly a gift."