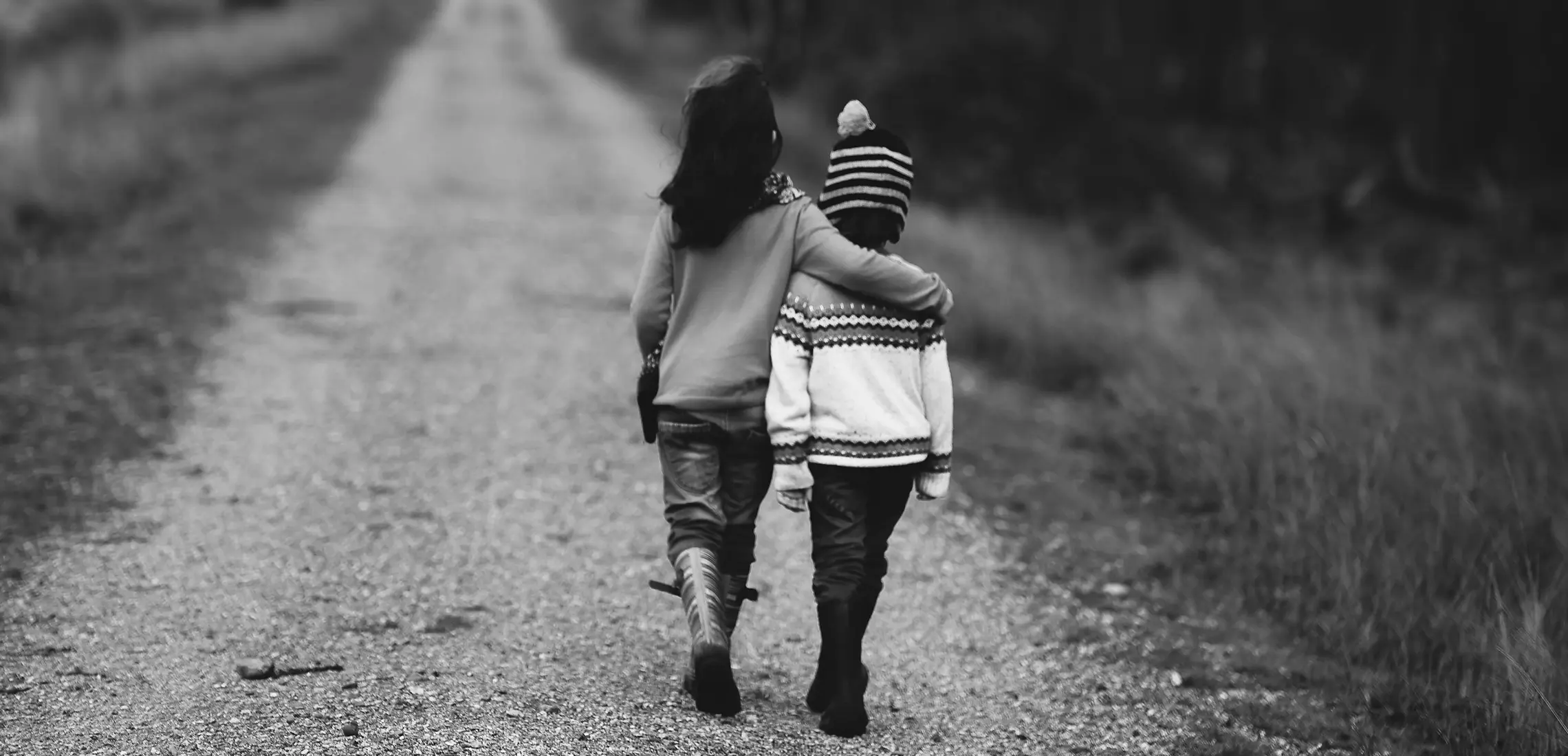 Where The Wild Things Are: What It's Like At Forest School
Wild and free
By Astrid Taemets | 27th July 2022

It's freezing – below zero degrees – with sleet covering the ground of the woods and a howling wind ripping through the trees making them sway and creak in Skive, a rural town in Jutland, northwest Denmark. 

Yet, despite the frigid temperatures, there's a steady footfall of crunching leaves and the sound of children laughing, playing, completely unphased by the harsh environment around them.

This is Forest School: an outdoor education program that relies on the interest of the child to dictate the day's activities. From hikes to climbing, building mud huts, making spears, and learning how to create fire, Forest School is child-led hands-on learning within natural elements – no matter what the weather conditions. 

Originating in Scandinavia, the world's first known forest school was created by Ella Flatutau in Denmark in 1952, and has since been widely adopted across the UK, Canada, Japan, New Zealand, and Australia – including Brisbane, where Wildlings Forest School offers nature playgrounds, Forest Kindy, and school holiday programs. 

Inspired by a conference on nature play they attended five years ago, Wildlings founders Nicki Farrell and Vicci Oliver have been operating out of the Sunshine Coast and two Brisbane locations, with Amanda England joining the helm two years later to help bring more awareness to the benefits of child directed play in nature. 

"Our goal is to advocate for kids to be kids," says Amanda. "We believe the best place for them to do that is outdoors where there are no walls to bounce off and the scope for their imagination is huge. Forest School puts the dirt back in childhood." 

As the sessions are based on the children and their ideas, no two days are the same. "As facilitators, we are there to observe and help them explore their ideas when invited." And Amanda stresses that notion: "We often find that when we join in uninvited, the children disperse and move onto something else. Children learn through play and it is our job to ensure that we give them uninterrupted time to do that." 

Whether it's a bushwalk where they scramble over rocks and creek hop, draw with sticks in the dirt, or build a fort in the forest, those who follow the Forest School philosophy strongly believe that this type of "risky play" stimulates positive fine motor skills, competent risk assessment, intelligence, resilience, self-confidence, emotion, and imagination incomparable to that of classroom programs. 

"By allowing children the freedom to be themselves, follow their own rhythm, and learn naturally, we find they are often more engaged," says Amanda.

The worldwide spread of the Forest gospel is trending, with more countries adopting the concept, and the benefits have been astounding. Research shows children are less stressed, they concentrate more, their immune system is improved, and their motor development is astronomically better. Still can't convince yourself "risky play" is a good thing?

"Like other Forest Schools around the world, Wildlings provide a space to take risks and explore in safe surroundings. We believe that if we give children the space to safely take and assess risks, they will only do so within their limit. No matter what the environment – children take risks. It's part of their nature to do so. Why not give them a space to do it where their creativity and imagination will thrive?"

Keen to let your little ones get grubby and explore the world? Find out more about Wildlings Forest School here.