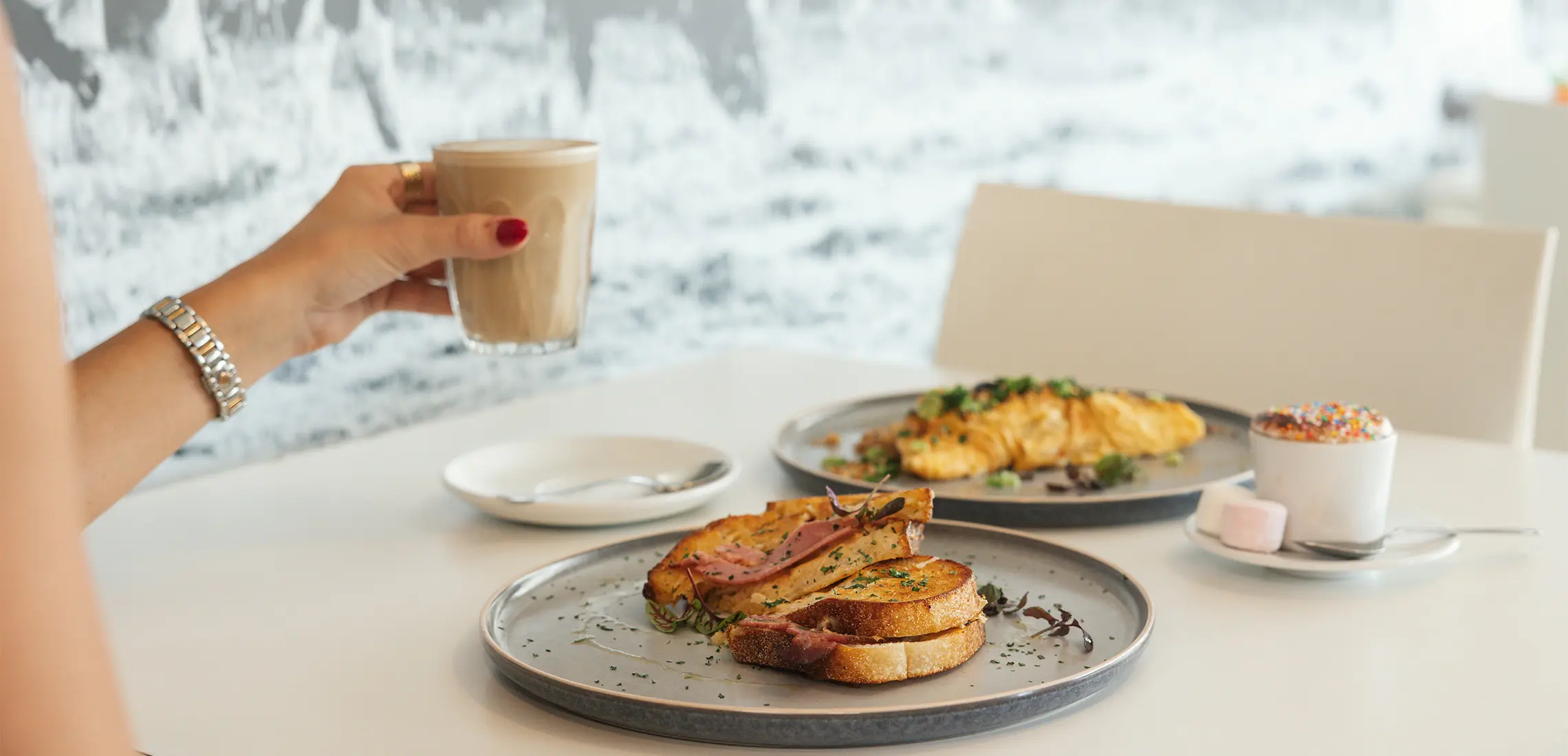 5 Places To Catch Up With Your Mates This Silly Season
POV: Mate dates
By Jasmine Rolfe | 15th November 2023

It's that time of year when the days seem to melt away, filled with end of year catch ups and silly season soirées. And before we know it, the main event is here! But before you get swept away in a flurry of festive gatherings, be sure to book-in a mate date. 

Significant others, you can step aside because this one's dedicated to celebrating our pals – made even better with a midday marg in-hand! Follow us as we chauffeur you around our top spots to plan a 'mate date' in Banyo. 
The Ole Dairy
Nostalgia meets top-notch service in this cute-as-a-button cafe, and you'll absolutely want to perch under The Ole Dairy festoon lights for a mate date this silly season. Why? Aside from the fact it looks just like an old-school milk bar on the corner (thus the name), the delicious modern menu is brought to life by passionate chef and owner Roshan, who oversees every dish personally. From next-level scones to the Bolognese Bomb Burger, every craving is catered to! They also stock the sweetest produce like local honey from a hive in neighbouring suburb Virginia (secret Santa gift, sorted!).
Putia Pure Food
Two words: Brunch. Cocktails. Need we say more? With a spring summer menu packed with mouthwatering dishes and a cabinet full of accolades (Good Food Guide's Top 10 Brisbane Cafes, Queensland's Top 50 Brunches, etc), Putia Pure Food is a no-brainer for you and your pals to enjoy a delish brunch, with a side of mimosas. Think: baked croissants, tartufo scramble on crusty sourdough, and their signature breakfast gnocchi. They also host cooking classes if your crew are the culinary type! 
Clapham Junction
If you and your crew love lounging around on those long, balmy summer evenings then keep reading, because Clapham Junction will tick all your boxes. As you step off the tree-lined sidewalk you'll be greeted by a vintage red door, reminiscent of railway refreshment rooms back in the 1920s, and into a speakeasy-style wine bar that's home to a curated list of boutique international and regional wines, cocktails and beverages. Oh la-la! Chef Massimo also enjoys keeping the locals on their toes by changing up the menu regularly – using only the best local and seasonal produce, obv. So, if you've got a few friend circles to book in a friend-mas with, you'll have plenty of fresh dishes to choose from for every festive catch-up.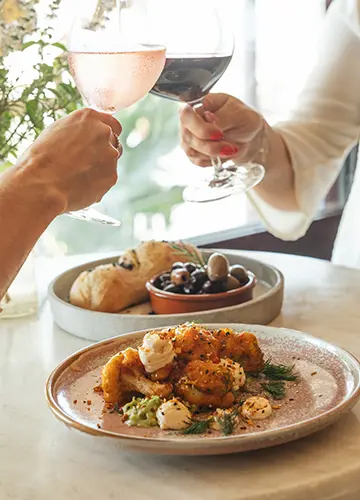 Monte Lupo
A visit to Monte Lupo should be at the top of your wishlist this silly season. This quaint spot provides meaningful employment to people living with a disability and the friendly vibe is infectious. Pull up a chair on the shady footpath and enjoy delicious coffee with handmade cakes and all the brekky classics like old-school bacon and egg rolls and smashed avo. While you're there, jump online and book a workshop (they're popular so book in advance!). We love the idea of creating our own Chrissy presents – aka, paint your own carafe, dog bowl, planter, and mug – and what could be more fun than gathering your mates, getting creative, and having something cute to show for it at the end?
Qalandari
Gather your gang, because Qalandari "The Taste of Karachi" in Banyo is where culinary adventures meet epic catch-ups! With a menu that's a passport to the vibrant flavours of Karachi (think authentic Indian and Pakistani eats), your tummies and hearts will be full when you book a reservation here. So, when it's time for a memorable mate date, Qalandari is your go-to place to spice things up and enjoy some delectable dishes in an atmosphere that feels like a lively Karachi evening.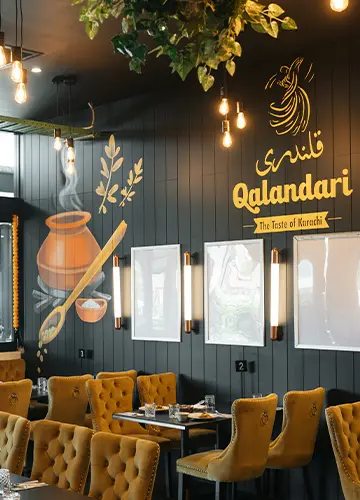 Ready for a rendezvous with your mates this silly season? Download the Brisbane App to explore more places to eat, drink and play in Brisbane.