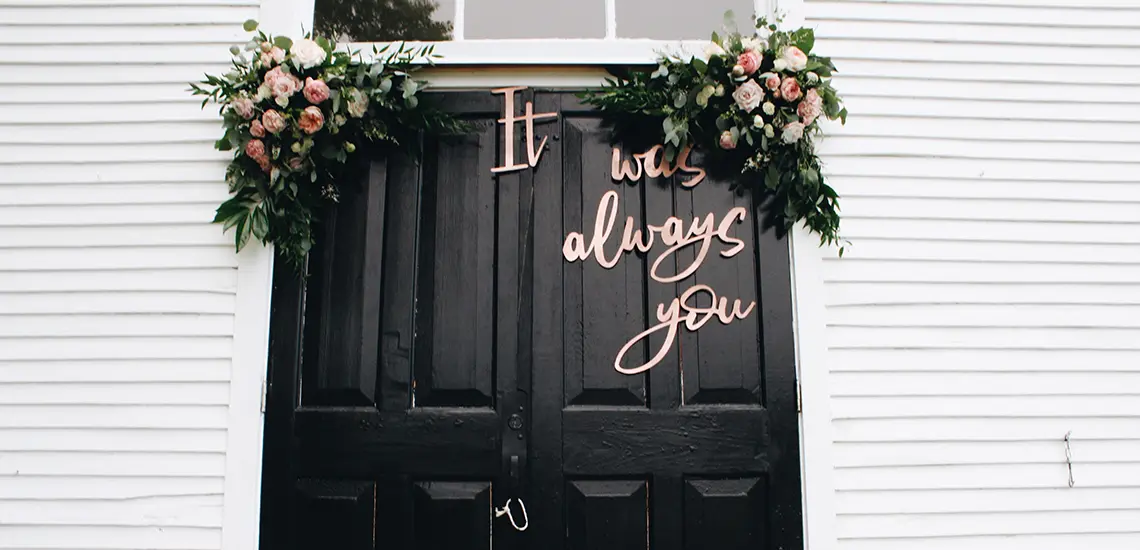 Wedding Creatives In Brisbane: Who To Know And Where To Go
Make your walk down the aisle smooth AF
By Guest Styler | 28th August 2019

Weddings are serious business these days for both the couple and vendors involved. From planning the finest details to the much-anticipated honeymoon, tying the knot can leave brides and grooms alike, in knots themselves from the stress.

We have rounded up many of Brisbane's go-to wedding businesses including celebrants, venues, caterers, florists and more. But, what about those who help out before the vows are even thought of? We're talking decorators and invitation designers and everything in between which don't quite fit into a paper cut category. The hardwork is done for you, just read-on.

A Darling Affair is due to host its next wedding fair in Brisbane on 27 October and is anticipated to be the new go-to fair for creative couples seeking out unique, local and exciting vendors for their big day. After recognising a gap in the market for wedding fairs that steer away from overwhelming, cookie cutter themes and styles, A Darling Affair has exploded onto the scene in all its colour, vibrance and unique inspirations. Modern brides and grooms are embracing individuality for their big day, but still appreciate the ease that a wedding fair offers. This is where A Darling Affair shines. Now in its second year after a redirection under new owner Khesanh Brock, the fair is becoming a powerhouse of contacts and inspiration from local, unique and quality vendors of South East Queensland and across Australia.
A Little Bliss Events | Multiple Locations
Having styled hundreds of weddings since 2013, Tricia of A Little Bliss Events is celebrated as one of the best wedding stylists across Brisbane and the Gold Coast. With a keen eye for detail, Tricia is passionate about bringing together all aspects of wedding styling. From furniture hire to reception styling, floristry to garden party styling, Tricia is able to bring an unbeatable 'wow' factor to your special day! To make planning your wedding even easier, she offers a select range of ceremony and garden party packages upon which you can add your own personal touch. If you're not sure where to start, get in touch with A Little Bliss Events today to organise a free 1-hour consultation and discover how you can make your dream wedding come to life!
https://www.instagram.com/p/BzKn1D-Ac6X/
A custom-made LED tube light is exactly the final touch your special day needs. You can either purchase one of their ready-designed styles (either for keeps or for hire!) or work with the team to design your very own style. Personally, we recommend buying. Imagine how cool that bad boy will look during your next dinner party?!
Whether your quirky and cute or classic and romantic, the team at The Paper Empire can help you source the perfect stationery and invites for your wedding. Owner, Creative Director and CEPO (Chief Executive Paper Obsessive), Emily Anthon, has always been passionately fascinated by how something as simple as paper can make life's special moments extra memorable. With a stunning array of paper, gift wrapping, ribbons and embellishments, their crafty and talented team would be delighted to help you curate the perfect stationary selection for your wedding, covering everything from invites and table placings to thank you cards and more.
Your invitations are the opening statement to your wedding day. Yesterday Creative know the value of a perfectly crafted invitation and are Brisbane's answer to beautifully printed wedding stationery. With a love for traditional letterpress and foil printing, custom illustration and typography, this award winning studio offers a range of luxurious cotton papers, each sheet individually embossed with your one-off design on their antique presses. Neisha and Taylor aim to inspire throughout the entire design process, even welcoming couples in on print day to see the first of their invitations come off the press. The craftsmanship and service offered by the team is unmatched and truly bespoke to every couple.