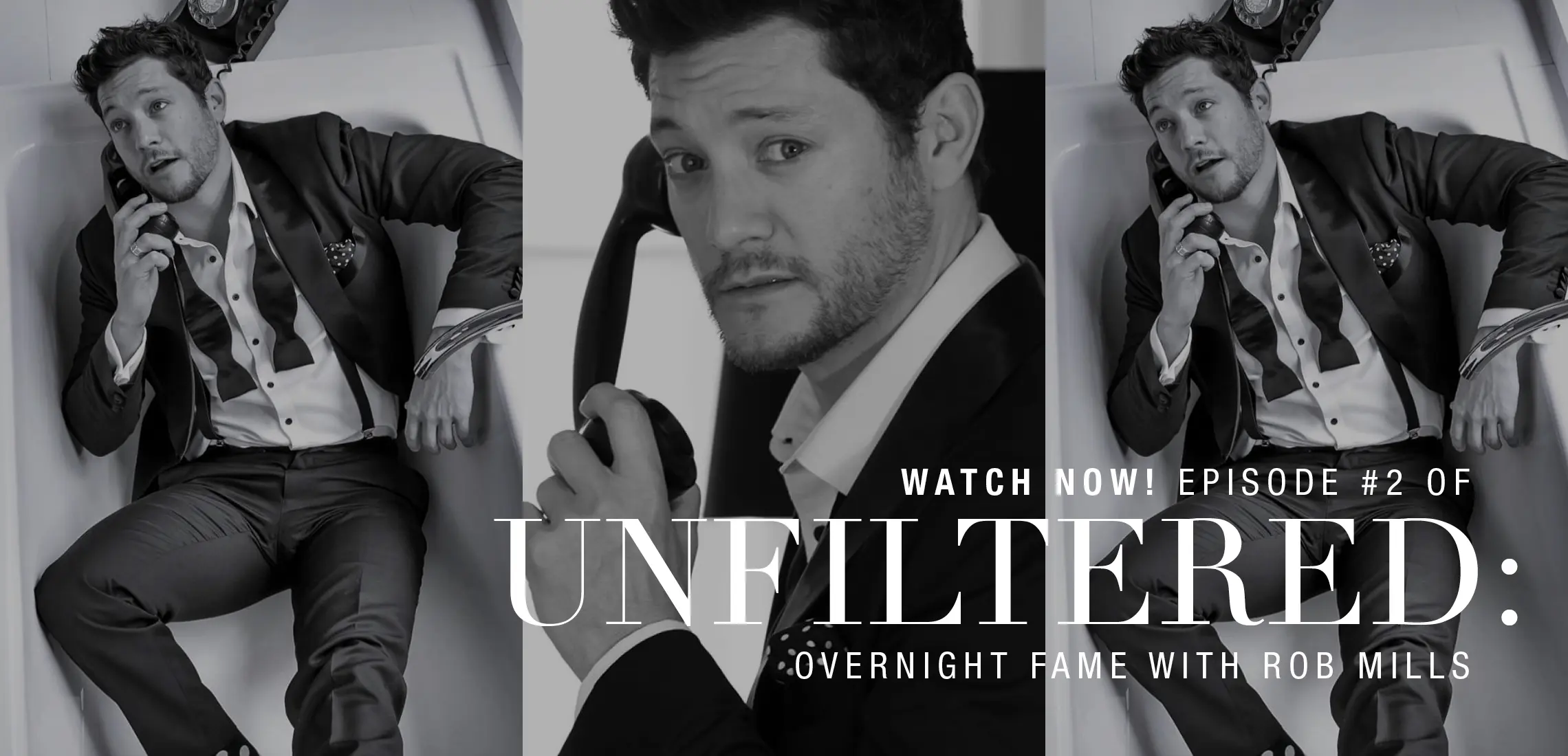 Unfiltered Episode Two: With Rob Mills
2003 produced the goods
By Guest Styler | 2nd July 2020

You may have seen our series 'Unfiltered' featured online and in our mag but now we've taken it to the next level.

Introducing our onscreen series: UNFILTERED.

We've taken the written word to the video world and started a series interviewing famous faces, faces you're yet to meet and places you're yet to see. We'll be talking the raw and the real on people, places and taboo topics that are usually untouched in the mainstream.

Episode Two is officially live where we chat with Rob Mills, who you may remember from the original series of Australian Idol back in 2003.

Millsy came into overnight fame which, sure, sounds like the dream, right? But as we discover, it's not all glitz and glamour and there's some pretty scary side effects which we delve into. Throughout the episode, Millsy speaks candidly about his own personal struggles with fame, the highs the lows and everything in between, diving into mental and physical health – including his recent ambassador role for Heinz Plant Proteinz.

Check it below, let us know what you think and who you would like to see us interview next! Shout-out to Millsy for the time, honesty and realness he shared!