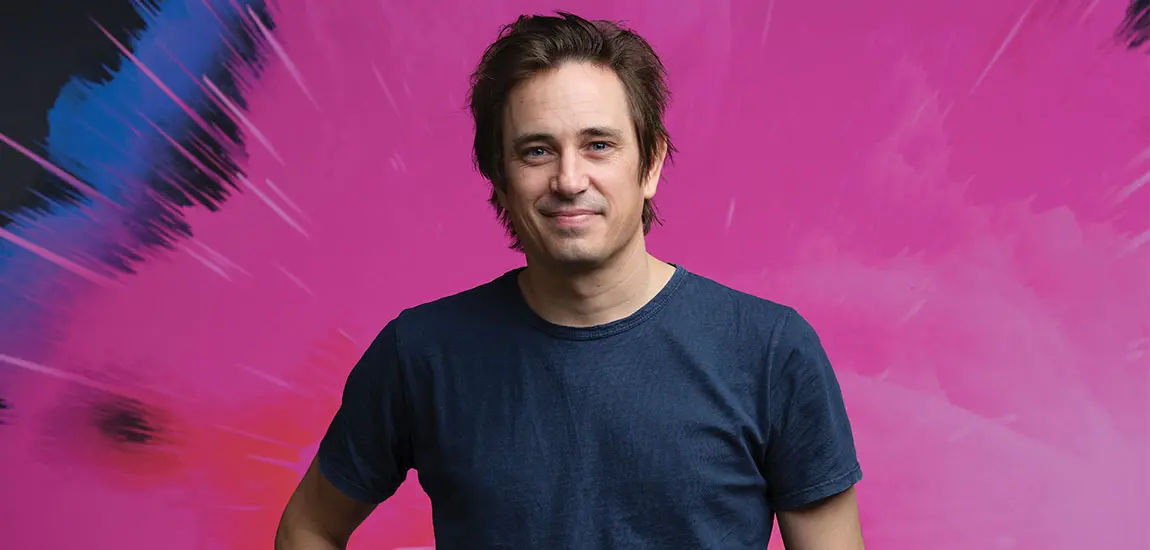 How Trent Dalton Channeled Boy Swallows Universe
Seattle, 1993. When you know, you know
By Guest Styler | 14th January 2020

Brisbane-based journalist and novelist best known for his debut book Boy Swallows Universe, Trent Dalton, is a powerful inspiration to know that no matter the hand you've been dealt in life, you have the power to write your own destiny.

I grew up all over Brisbane, but my heart belongs to Bracken Ridge where I spent most of my years in a little brown brick Housing Commission house full of small holes and big love.

I was drawn to journalism and writing because I wanted to find out about what made people do things, good or bad. If I learned why, then I might discover why some people did things in my own life. I spent one year studying at University of Southern Queensland, then one year at QUT Gardens Point and then I got a job at Brisbane News and I spent the next 20 years wondering if I should go back and finish my degree. Before working with The Australian, I wrote for Qweekend Magazine, writing big longform features about Queenslanders, which is kind of exactly what I have the joy of doing today on The Weekend Australian Magazine.

On a perfect Sunday afternoon you'll find me kicking torpedoes in the park with my mates, Dan and Matty, and all our kids doing acrobatics across the cricket pitch. My career highlights have been spending days with my heroes Clive James and Les Murray as they faced their inevitable departures from this big beautiful rock. Both of those poetry giants are not with us anymore but that time with them has lodged them permanently in my heart.

I decided to write Boy Swallows Universe because there were things inside that story that were just too darn glorious, thrilling, dramatic and comedic to resist. The greatest story characters I've ever written were outside my bedroom door for 20 years.
Here's a sneak peek into our one on one with Trent:
Trent, how would you simply put your official job title?
Journalist and author and all-too-flappable dad.
When and where did your career start?
On January 10, 2000, the same day I met my wife and the same day I joined a wondrous gang of journalists and designers and ad builders at Brisbane News magazine.
Surprise us, what's something people wouldn't know about you? I once stuck my fingers inside a giant crocodile's cloaca to find out what sex it was. It was a he and we named him Trent.
Any exciting projects in the works? My second novel, All Our Shimmering Skies, is coming to a book store near you in June, 2020. It's about gifts that fall from the sky, curses we dig from the earth and the secrets we bury inside ourselves.
Any words of wisdom to leave us with?
You never know what worse luck your bad luck has saved you from (Cormac McCarthy).
Quick fire questions:
Hair salon? Anyone brave enough to work with lost causes.
Podcast? The Lighthouse by David Murray.
Book? Stone Sky, Gold Mountain by Mirandi Riwoe.
Next holiday? Burleigh Heads
Fashion style? Seattle, 1993
Dining? Que Huong Restaurant, Darra. Best chilli mud crab in the universe.