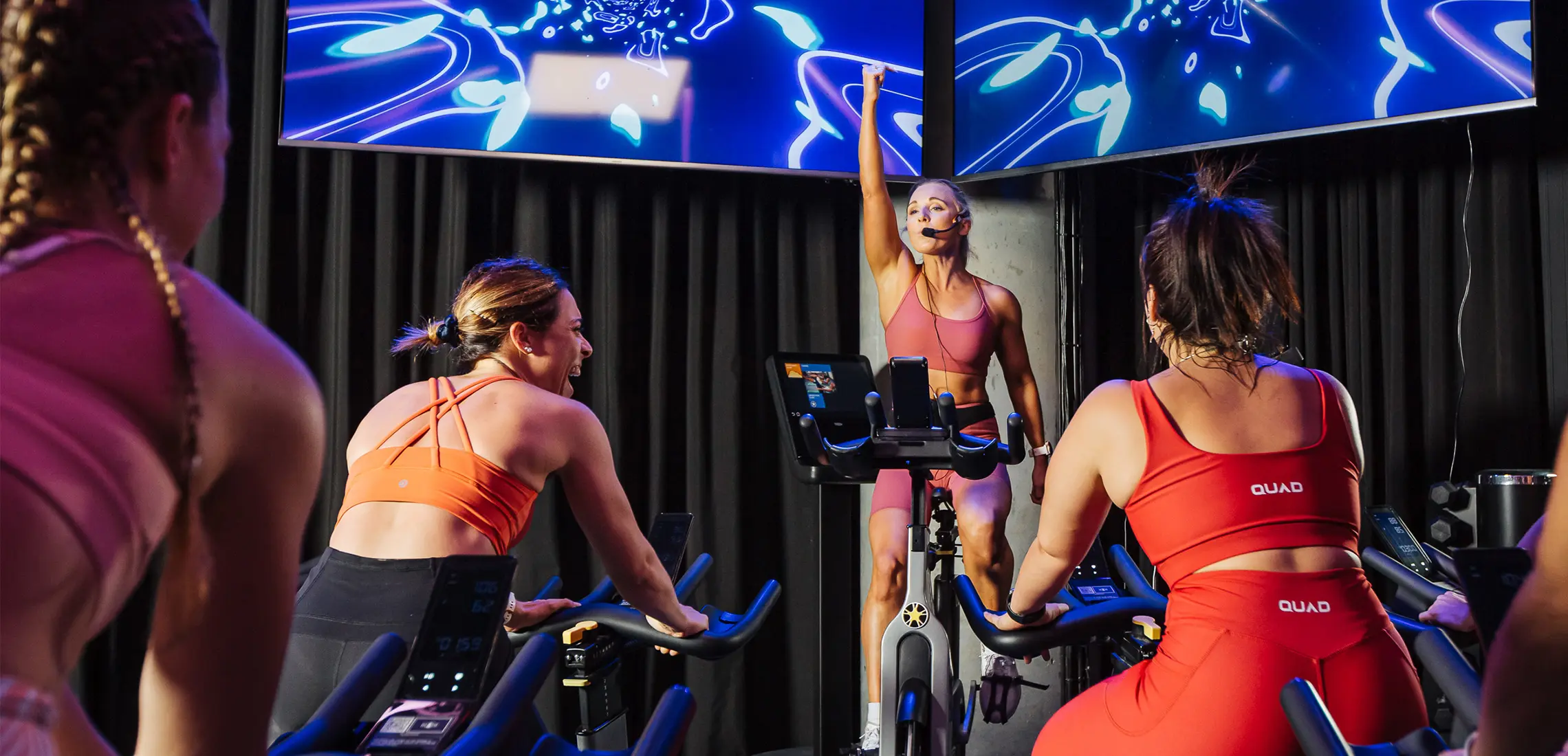 We Tried Every Class At TotalFusion And Here's What We Thought
Because variety is the spice of life
By Dinushka Gunasekara | 23rd March 2022

Like many people, I've had the same New Years' Resolution ever since I celebrated the clock hitting midnight with champagne – to get fit. Success, however, hasn't been quite as consistent. Cardio? It's a cardi-no from me.

While my feed seems to become more and more full of my friends sharing their deadlifting records or smiling through the sweat of a 10km sprint (is that even possible?), I've never understood the appeal. Exercise to me has always felt like a chore and I'd always choose pulling out my steam mop over working out.

Enter TotalFusion. Offering six state-of-the-art boutique studios under one roof that are accessible with a single membership, if there's a workout out there for me, it's bound to be here. Plus, with more than 200 classes running every week, even I can't find an excuse.

Will 2022 finally be the new year with the new me? Follow me for the next six weeks as I kickstart my fitness journey with TotalFusion!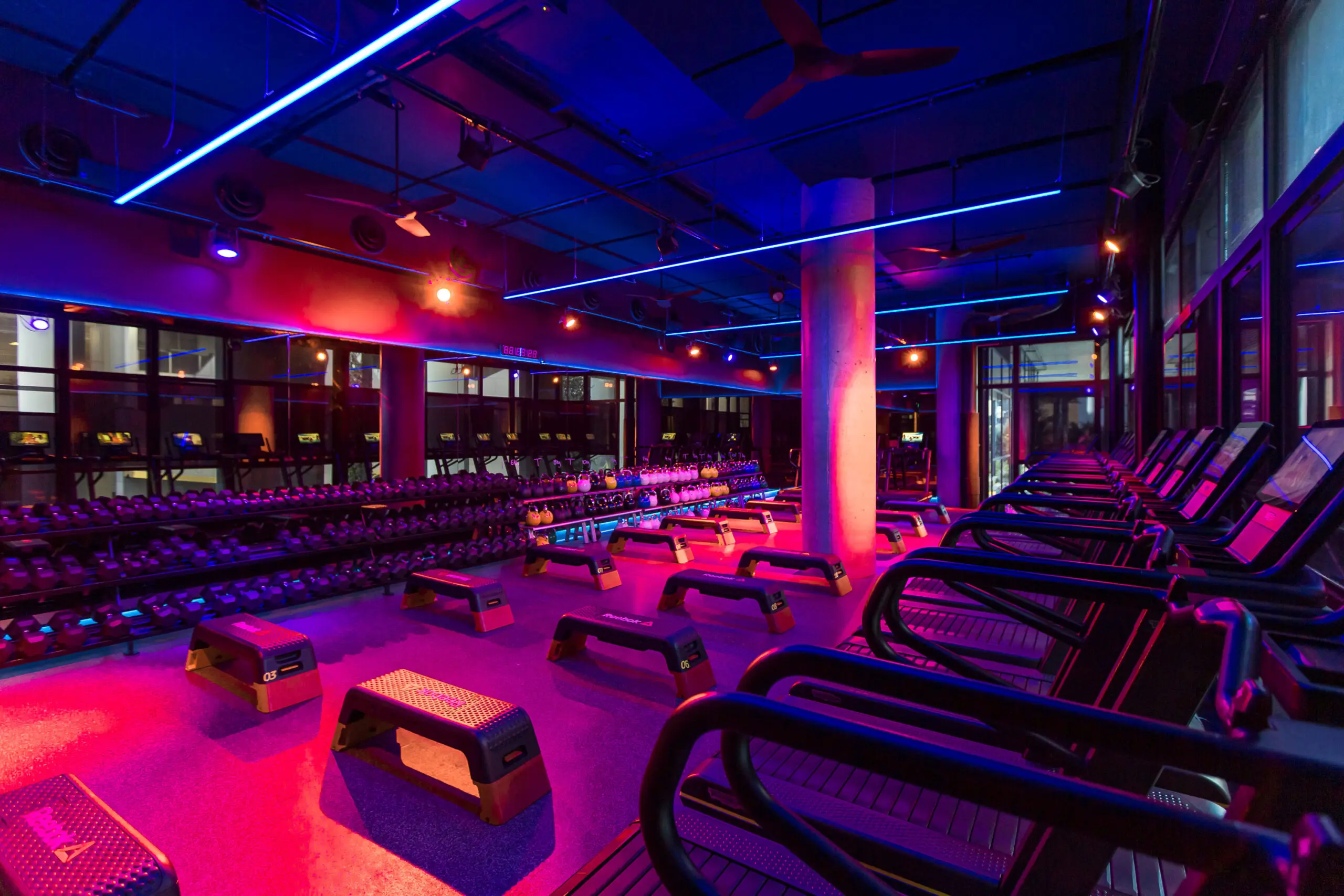 WEEK 1& 2
The first time I went to TotalFusion's Platinum studio in Newstead, I walked straight past it. There was no way a place this gorgeous was home to a gym. But alas, between the lush foliage and sun-kissed buildings on Longland Street, waited the energetic fitness community I was about to be a part of.
The first step on my fitness journey was Afterburn HIIT: a functional circuit-based class that burns up to 1,000 calories in 45 second intervals. To my untrained mind, this was all hullabaloo, but Brad the instructor carefully took the class through the three zones and demonstrated each exercise before we began. I was nervous – everyone else knew the drill and the space was more intense than what I was used to. But my classmates were happy to lead the way and the bomb playlist certainly helped me squat, lift, and plank my way through. Even though I was able to take everything at my own pace, it was quite possibly the first time I ever felt I truly challenged myself in a workout, inspired by those around me and a trainer who for some reason believed I could do it. And, hey, maybe I'll do a box jump one day but it sure as hell wasn't today and that's okay.
After keeping my sore muscles horizontal for as long as I could, I was back at TotalFusion for Afterburn Tabata. With 20 seconds on and 10 seconds off, I was surprised at how much more confident I felt after one class. The no-fluff format made it easy to learn the ropes and, more importantly, figure out which colour kettlebells I can pick up. The Tabata-style class was definitely more to my liking, but that was probably because the quicker intervals helped me convince myself I was getting more breaks. I also had a friend in the class, and I had never realised how social working out could be. We encouraged each other, challenged each other, and laughed at each other when attempting the 'devil's press' – you get the gist. Plus, TotalFusion has an array of comfy communal spaces to kick back afterwards with a fresh complimentary lemongrass towel in hand, until your aching body can make it home.
To wrap up my first two weeks, I was tackling Club Cycle. This was one I was very excited for, and it did not disappoint. Practically the hottest club in town, this high energy class had me dancing, pedalling, and pumping to thumping tunes and pulsing lights. Fifi the instructor was an absolute pocket rocket, and while I wasn't sure if my abs hurt from the many crunches or laughing at myself, the 45mins sped by. PSA for other newbies: let's just say the seat isn't the most comfortable thing in the world and while it's great motivation to get up and get moving, I think I bruised my butt afterwards which led to a much deserved break until the following week.
WEEK 3 & 4
In the battle between me and my fittest self, routine has always been the main point of contention. But this week, I synced my TotalFusion schedule with my friend, meaning my workouts also served as hangouts, and those I am happy to prioritise. It also meant I broke my self-governed rule to never work out on the weekends. TotalFusion is one of the rare group fitness classes that offers an equally jam-packed programme on Saturday and Sunday, so long lunches were replaced with a sweat sesh and oh my gosh, am I *that* girl now?
Kicking off (literally) with the Boxing Circuit, I channelled my inner Muhammad Ali cowering behind my flight instinct, and bounced into the ring (aka the Functional Studio). Like the Afterburn classes, this one was split into three zones focusing on boxing, strength, and cardio, so my whole body was put through its paces. I always thought of myself as a pacifist, but I was so surprised at how much I loved throwing punches and busting out hooks. Learning a new skill while working up a massive sweat was incredibly rewarding. Bonus points because this class had my favourite playlist so far – my bunny hops quickly became more dance floor-friendly throughout the workout.
From there, it was time to tone it down with a Zen approach to exercise – or at least I thought. Reformer Pilates had me working muscles I didn't even know existed (hello, inner thighs!). With 25 spots in the class, I noticed heaps of people came with company because there's nothing more bonding than groaning your way through each movement. My core and I aren't on speaking terms after this one, but I genuinely felt elongated and like I had a posture that wouldn't leave me embarrassed in a candid picture as I walked out the door.
Learning nothing from my limited flexibility at Pilates, I ended my week with Hot TotalFlow. If you thought Howard Smith Wharves was where the people in the know went for a Sunday sesh you're wrong – the 3.45pm class was full of yogis ready to get their sweat on. Seated in front of TotalFusion's one-of-a-kind Himalayan salt wall, I let go of everything that does not serve me and took each pose at my own pace. You have not experienced sweat until you've tried hot yoga and I had to sneak in many breaks through the class that were justified in my head as me practicing my child's pose. Equal parts detoxifying as it was a reminder to take my iron tablets, I left the class and immediately booked myself in for next week's session – I was going to get that headstand one day!
WEEK 5 & 6
A very strange sensation was starting to take over me. Was it? No, it couldn't be…
Was I actually excited to exercise?
Daydreaming in the office had turned into checking out the TotalFusion schedule and my generous rest day allocations were reduced because I genuinely wanted to go to a class. Not only did I feel so accomplished after a workout that I would ride on my high horse of health for the next 24 hours, but the atmosphere and community had me as comfortable as if I was kicking back in my own apartment.
For my last couple of weeks, I was turning up the heat, literally, with Abs, Buns and Guns. The Pilates-based class took place in one of the heated rooms, to deliver an innovative workout that targeted the abs, defined the arms, and made your booty *pop*. Our energetic instructor was taking no prisoners in this class, with an eagle eye for anytime a hip lift dropped or a fire hydrant barely left the ground. For the 45 minutes, I was firmly up Struggle Street, but once we brought our hands to our heart's centre, I'm not going to lie – I was feeling myself. Walking out along a corridor of flattering mirrors and Dina Broadhurst prints, for once my gaze was happy to admire something other than my incredibly sweaty forehead.
My final class at TotalFusion was the one I'd been gearing up for during the entire six-week experience. I didn't care about improving my reps, hoisting bigger weights, or finally being able to do a push up. There was only one goal for me, and that was aerial yoga, baby. With visions of acrobats gliding through white curtains, I headed to Aerial Yoga Gentle Flow – a very popular sequential class that had you defying gravity in hammocks. With a slower pace I was very happy to embrace, we started off with suspended meditation, before quickly evolving to head-flipping movements that were fulfilling all my Peter Pan dreams. While I figured my lack of ab strength would be an issue, I didn't foresee that the main hurdle for my aerial yoga success were my trust issues. I was reassured the hammock could easily hold an elephant, but my brain couldn't stop picturing myself falling to my death three feet below. No biggie, because like all the TotalFusion classes, there was an option for all fitness levels, so I was guided through poses that had me feeling just as skilled.
Which leads me to my favourite TotalFusion class *drum roll, please*: Restorative Yoga. The premise? A class designed to heal, restore, and rejuvenate. The experience? Basically practising different napping positions in an entire hour of bliss. Namaste!
My biggest takeaway from the TotalFusion experience is that exercising doesn't have to be a chore – at the right place it melds perfectly with the lifestyle you want to live. For me, that looked like a studio where I could catch up with my friends, a workout that didn't have me dreading to start, and a space that genuinely felt like an indulgence. While I still might be eyeing the clock during the class, it's not because I want to get it over with; it's because I still refuse to believe that holding a plank for 30 seconds is humanly possible. Six-week abs? Let's try for seven.
To get ahead on your own life-changing fitness journey, sign up for a TotalFusion membership at their Newstead, Mt Gravatt, or Chermside studio here.