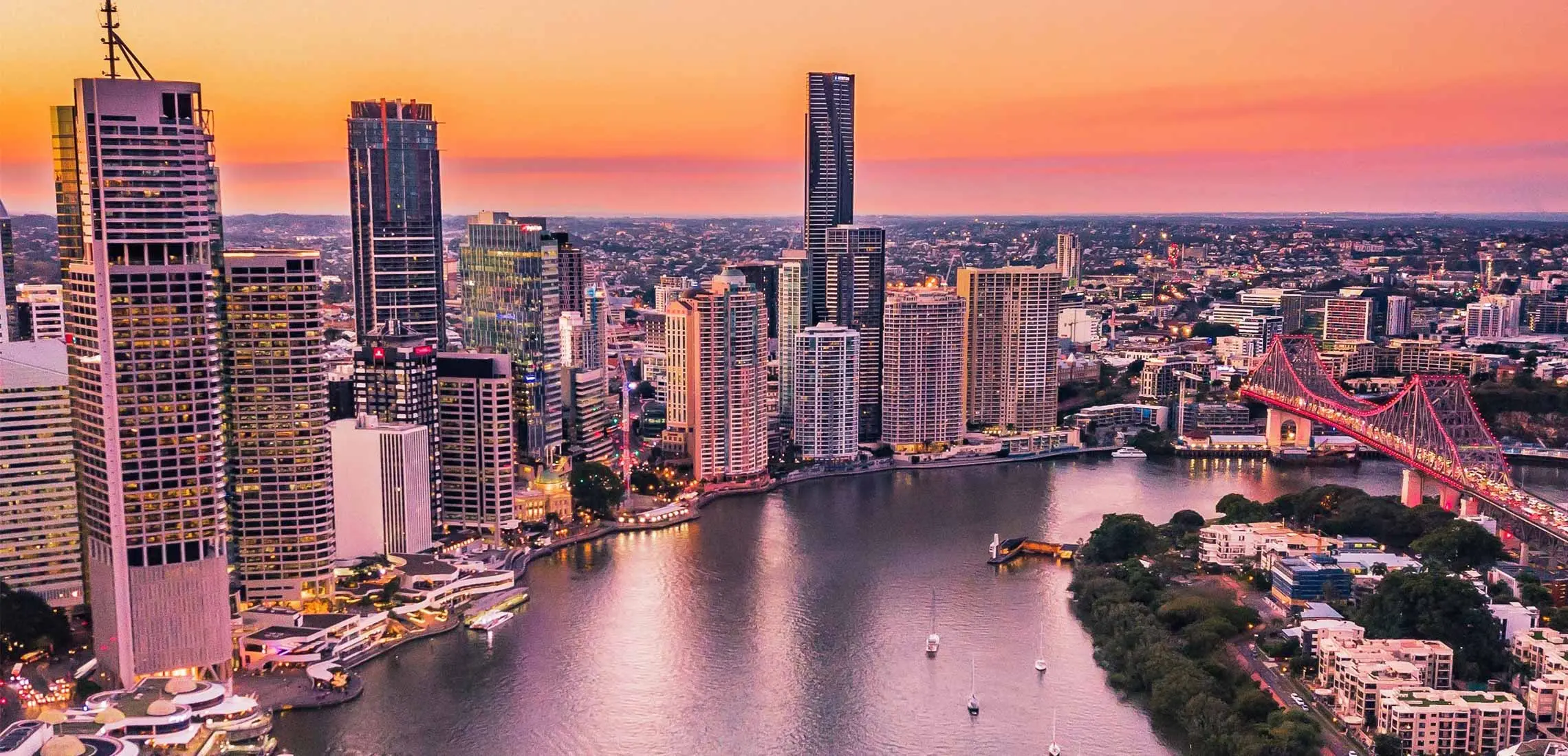 What To Do In BNE On A Friday Night
TGIF
By Guest Styler | 13th October 2020

Sick of the same old Friday night shenanigans like staying home and watching Friends on repeat? Grab the remote and pause the binge because we have you sorted! Here are some of our top picks for Friday night fun in Brisbane. 

Friday's on a Friday? How could you not – it's iconic! This buzzing nightspot makes for the perfect place to end the work week with colleagues or friends. With 180-degree views of the Brisbane River and the iconic Story Bridge beautifully lit up at night, it's the perfect spot to sit back and enjoy the live DJ, while drinking a cosmopolitan (a Friday's classic)! What a great start to the weekend.

Friday, Saturday or Sunday… doesn't matter what day of the week, we can guarantee it'll be a good night if you go to Lefty's. Often referred to as the jewel of Caxton Street, this bar is characterised by its beautiful old-timey décor and honkey-tonk rhythm. If you go to Lefty's, you absolutely cannot leave without having their signature whisky with freshly squeezed apple juice. Thank us later.

Sick of the clubbing scene and in the mood for a laugh? Look no further. The Sit Down Comedy Club hosts comedy gigs every Thursday, Friday, Saturday and Sunday night. Sit back and enjoy some of the most hilarious stories and one-liners. After all, laughter is the best medicine!

Held every Friday evening from 5-9pm, the Collective Markets located in the heart of South Bank boast a range of arts, crafts, homewares, fashion and much more. It's a great place to go with friends to sample delicious treats and organic produce.

Looking to do something a little different (and spooky) on your Friday night? For $40, you can participate in an experience like no other – a guided ghost tour! With tours in various cemeteries around Brisbane (including Toowong and South Brisbane), this experience is a fun way to learn about our city's history while, more importantly, scaring your friends.
Catch A Game
Us Aussies love our sport, perhaps almost as much as we love our Vegemite on toast! Haven't got plans this Friday night? Grab tickets and some friends, and head to the Gabba or Suncorp Stadium, where there will no doubt be an AFL, NRL or rugby union game on. A thrilling atmosphere always makes for a fun night!
Have you been missing the latest exhibits because of the 9-5? You're in luck. The Museum of Brisbane is now open until 7pm on Fridays to allow you to experience more of what Brisbane has to offer. And, it's free (bonus)! You can also take a trip up the gorgeous heritage Clock Tower and witness the Brisbane lights from above – you won't be disappointed!
Discover Brisvegas from a different perspective as you kayak along the river beneath the stars. Hop over to Riverlife at Kangaroo Point on a Friday night to enjoy 90 minutes of paddling, where you will take in sensational views of the city and glowing Story Bridge. Following the kayaking, relax in a riverside marquee and enjoy a classic Aussie barbecue with fresh ocean king prawns and a variety of wines and beers. Did we say perfect date night or what?!
What better way to celebrate the start of the weekend than going to Holey Moley – the mini golf club, cocktail bar, work of art and all around cool hub rolled into one awesome venue! This unique mini golf spot won't disappoint, with two private karaoke rooms and an array of delicious cocktails including The Sugar Caddy (our personal fave), and the Espresso Partini. Grab your crew and start planning your next Friday night of fun!