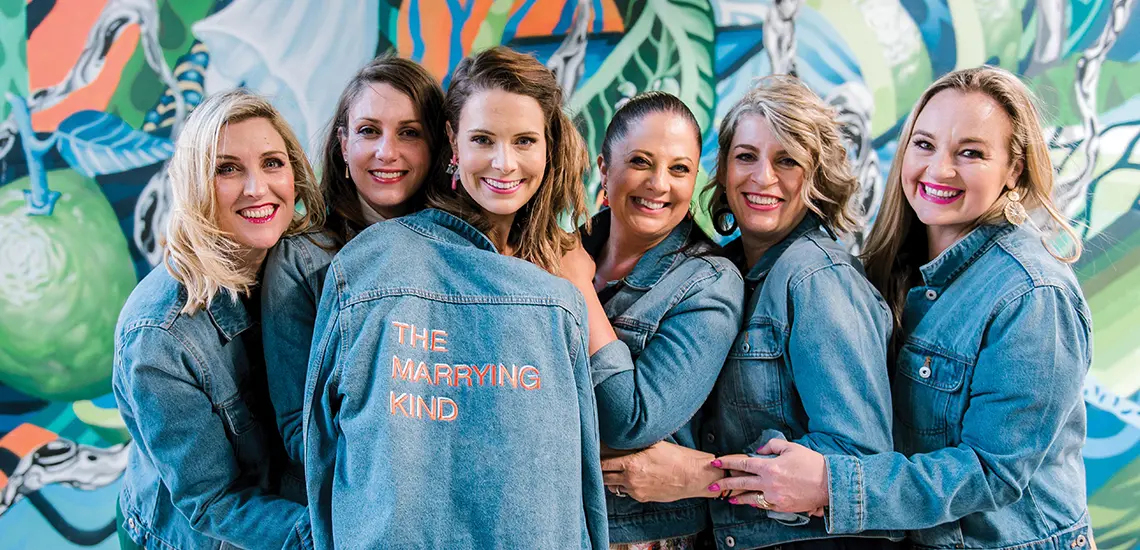 Looking For A Non-Boring Celebrant?
Marry-up your celebrant
By Dinushka Gunasekara | 18th February 2020

Are you looking for a non-boring celebrant, but bamboozled as to how to find one who is well-spoken, professional, non-judgemental and fun? Six Brisbane-based celebrants realised that finding someone who fits this brief was difficult in a saturated market and, whilst enjoying a glass of wine or two, came up with a solution. Introducing, The Marrying Kind – a one-stop-celebrant-shop to help couples find someone sassy yet classy.

The Marrying Kind consists of Jac, Jacki, Lisa, Liz, Rachel and Roxy, who met through their mutual careers. However, what started as six people who only have celebrancy in common, soon became six rock-solid sisters who happen to be celebrants. As their friendship developed, they learnt that although their personal and delivery styles differ, they all share a similar ethos.

They truly love their profession and care about the couples they work with. They believe in being flexible to deliver something which feels true and genuine to the couple, rather than cookie-cutter ceremonies.

They also know that for those who believe their ceremony is one of the most important moments of their wedding day and are looking for a genuine, kind, yet fun celebrant, The Marrying Kind can help. One visit to their Instagram and you'll see just how perfect and unique they'll make your day.