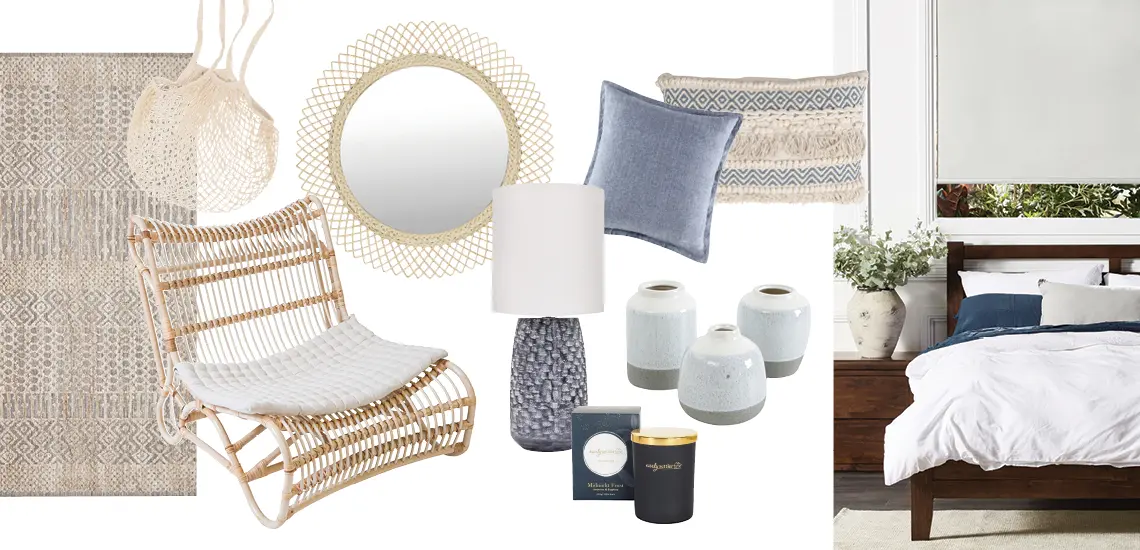 Make Your Guests Feel At Home With These Interior Styling Tips
Mi casa es tu casa
By Dinushka Gunasekara | 12th December 2019

Just a quick note: This post is sponsored. To prevent a paywall or annoying pop-up ads, we sometimes need to publish sponsored content but we only promote brands that we think are doing great things and our readers will love!

With the holidays around the corner, your home may be expecting to see a few new faces staying the night. To make their stay even better than five star, we have all the top tips to create a guest room that looks the part. Plus, there's no need to run all over town trying to get sorted because you'll find all the bits and bobs at Skygate Home & Life – your one-stop-shop for all guest room styling.

Stock the visitor room with all the essentials a bedroom needs but be selective so you can create a light and cohesive theme that pulls the room together, easily. Throw down a tonal rug from Oz Design paired with an occasional woven chair and matching oblong cushion from Pillow Talk for homely comfort. An Oz Design mirror and a bedside table lamp also from Oz Design will bring some warm and welcome glow to the room.

The best guest room is uncluttered, cosy and feels just a little like home. But don't forget to put a personal touch on it to make it your own! A signature candle from Early Settler will spark the scent of your abode while decorative vases from Pillow Talk and cushions from Oz Design give a pop of colour to the room. A string bag from Pillow Talk provides an aesthetic choice for organisation that will ensure your guest isn't living out of a suitcase, but instead is making themselves right at home.

Find all this and more at Skygate Home & Life, 30 The Circuit, Brisbane Airport, next to DFO Brisbane.