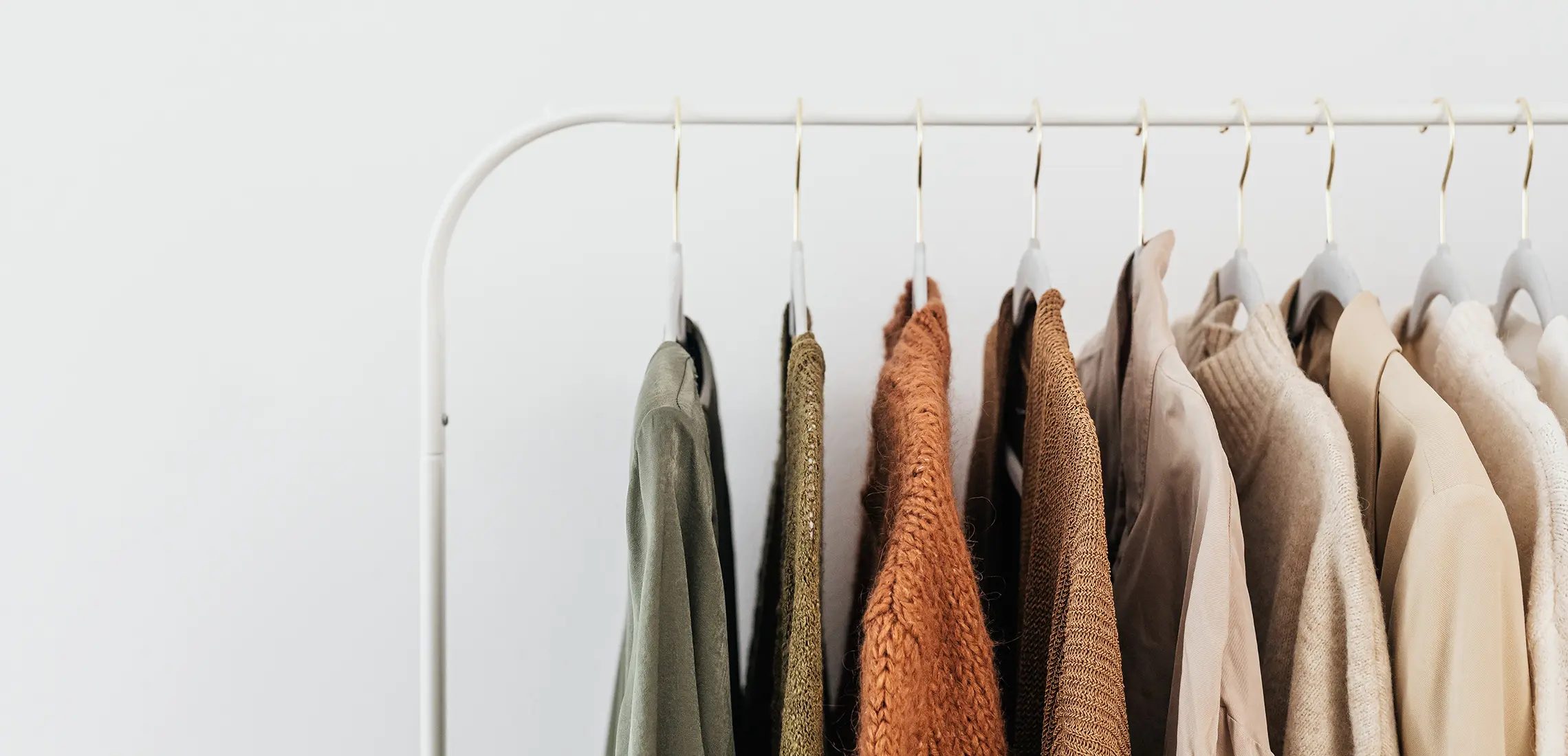 A Shopaholic's Guide To Brisbane's Iconic Boutique Strip
Time for a shopping spree
By Dinushka Gunasekara | 14th April 2022

What's in store at Brisbane's iconic boutique strip? Is it the sweetest homewares? Gorgeous fashion finds? A curated collection of the very best?

Answer: all of the above.

Bulimba's Oxford Street is home to a beautifully diverse range of boutique stores that will have you happily tapping your card left, right, and centre. But before you shop 'til you drop, we've done all the browsing, window shopping, and trying on for you, so you can start your shopping spree prepared for anything.

From eclectic offerings to can't-go-wrong gifts, here's our guide to the boutiques on Oxford Street, Bulimba.

The right makeup shouldn't only look good at face value, which is why Issada's boutique range is made from nourishing and natural ingredients that offer a flawless finish without compromising your skin's health. Your perfect match is only a swatch away, leaving you walking out the door with a new goodie to enhance your look and plenty of expert advice so you'll be doing your makeup like a pro.

Whether it's a gift for you or yours, you'll find it amongst the gorgeous trinkets and homewares here. With a passion for creating beautiful homes, the family-owned Indigo offers a curated selection of global pieces oozing with style and timeless appeal. Plus, the range is constantly changing, so you'll want to visit here more often than your local!

You know that piece you'll never get sick of rewearing? You'll find it at Bulimba's home of individuality, style, and fun. Offering a range of carefully curated Australian brands, a casual browse in this warm and friendly atmosphere will have you feeling like your most beautiful self.

Eclectic and bohemian, Fiera is a treasure trove of fashion, accessories, and homewares. The handpicked offering will tick all your boxes with quality crafted into every piece, from the unique pearl earrings to the divine candles, breezy dresses, and everything in between.

Your next can't-put-down read is nestled on the brimming shelves of Oxford Street's one-stop independent bookstore. Not only do they have basically every book under the sun, but they also offer an extensive calendar of author events, poetry evenings, workshops for the kids, and book clubs. Plus, the team are the best kind of people – they're always happy to talk books with you!

Infused with an air of boho style, give your wardrobe a beautiful update with the help of this independent women's clothing boutique. The curated and personalised shopping experience is filled with fashion, accessories and lifestyle items that will cover all your looks, whether it's staples, weekend wear, or some va-va-voom for your next night out.

For those powered by a sense of nostalgia and whimsy, the fashion and homewares at Raw Hem are designed with luxury to add the elegance of yesteryear to your everyday life. Inspired by global travels, this diverse boutique will have you feeling a world away.

While a patisserie might not be your first port of call when you think 'boutique', the hand-crafted cakes, pastries, and delicatessen items at Darvella will certainly have you browsing and walking out with many bags in hand. Made in-house by some of Brisbane's finest bakers and pastry chefs, it's the perfect pit stop to refuel for your shopping trip.

Besides the beautiful blooms, Oxford Street's resident florist houses unique giftware and gorgeous pot plants that will stun all year round. From the Foxtail & Co cocktail mixes to Ecoya's delightfully fresh candles, or a cheeky bottle of Moët, just follow your nose to the fragrant space.
Soho Bay
Embodying the quintessential Australian way of life, Soho Bay offers homewares and fashion that complements our sun-kissed landscape. Whether you want to refresh your home, your wardrobe, or grab a gift for a special someone in your life, you're bound to find a win amongst these raw and rustic designs.
The young and old alike will revel in this playful emporium! The boutique toy shop has something to pique every child's curiosity and help you nurture your little one through play. Renowned for sourcing toys you won't find anywhere else, open your mind and let your imagination run loose here.
Rug up and elevate your interior design with the help of the fairtrade, artisan-crafted Moroccan homewares and rugs in this gorgeous showroom. With many of their breathtaking pieces handwoven, handpainted, or hand forged, you can add a little spice to your rooms with dinnerware, wedding chests, lanterns and more. Plus, each piece purchased provides education for a young Moroccan girl!
Snag the paw-fect find at the leading boutique for canine fashion, accessories, grooming, and all-round poochy goodness. Is your four-legged buddy in need of a new squeaky best friend? Are they ready to strut the streets in style with an eye-catching new collar? Whatever it may be, your doggo will certainly feel like a good boy or girl here.
Ready to shop 'til you drop? Head to Oxford Street, Bulimba and find what you didn't even know you were looking for. For more ideas, download the new Brisbane app.