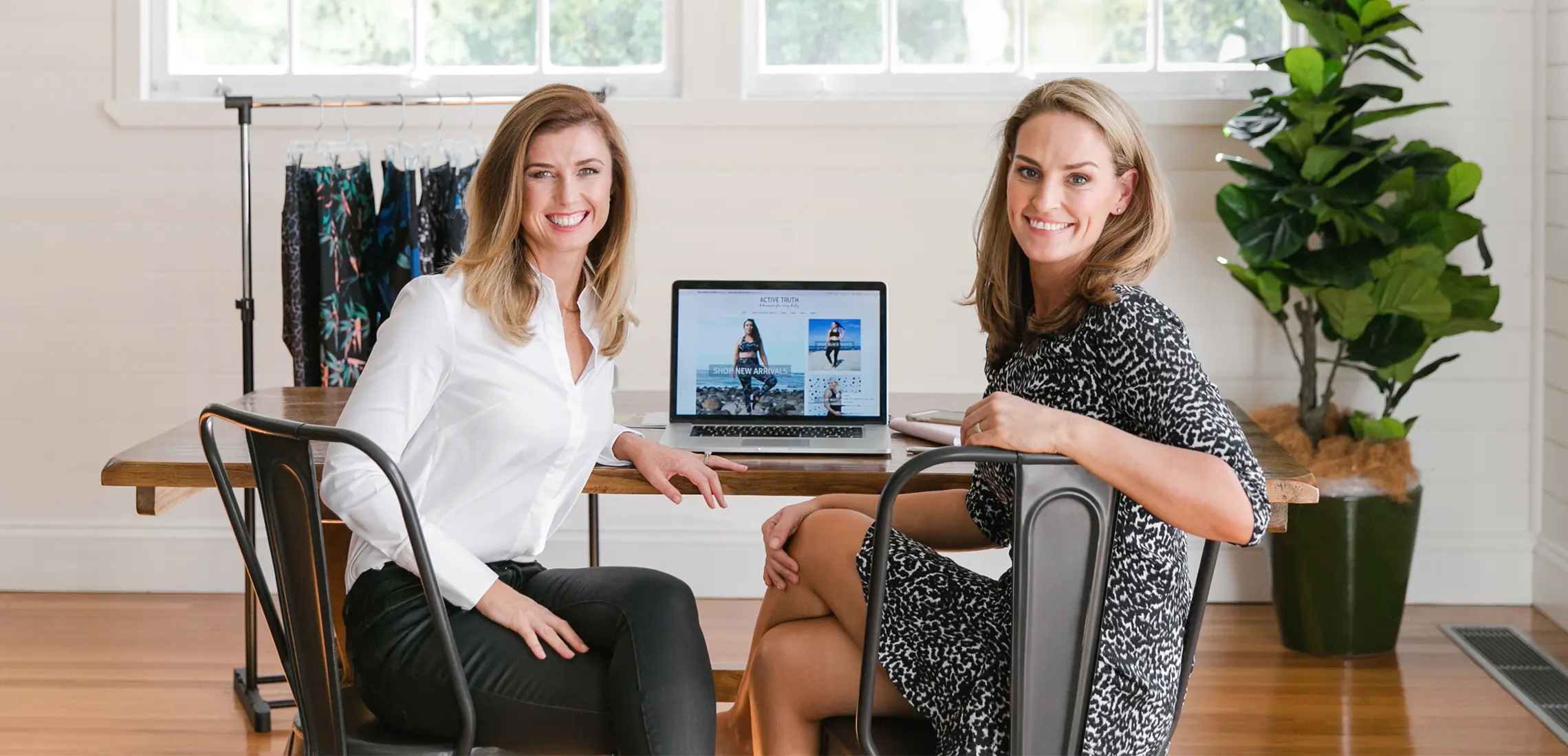 Shh! Here's The Secret Recipe To Starting A Business
And it's right here in Brisbane
By Guest Styler | 1st April 2021

Just a quick note: This post is sponsored. To prevent a paywall or annoying pop-up ads, we sometimes need to publish sponsored content but we only promote brands that we think are doing great things and our readers will love!

Nadia and Stevie founded local Brisbane brand, Active Truth, because they believed that women deserved better from the activewear market. They were tired of only seeing activewear on one type of body. They believed that women deserved better and thought, "someone needs to do this, and why not us?". So, they launched their brand of stylish activewear that fits and flatters diverse women of all backgrounds. What really hits different is that they never photoshop their images, ever. What you see it what you get!

What started as 100 pairs of tights in a plastic tub, now looks like a team of six, almost 60K followers on Instagram, a cult following online, and a large warehouse in Capalaba. Their growth is testament to a more diverse representation of women in fashion and when it came to business advice and networking, it all started with Brisbane Business Hub (The Hub). An initiative by the Brisbane Economic Development Agency and the Brisbane City Council which offers support to small and medium businesses to transform, grow and network.

Take us back to where it all started and what business advice you followed…

We started Active Truth with no experience in fashion or business. We are self-taught and aren't afraid to think outside the box and work differently. We followed our instinct that there was a customer base for an activewear brand that appealed to, and celebrated, all women. It would have been easy to see the majority of big-name brands ignoring these customers and think there wasn't a demand for activewear for everybody.

Our first Google search was, "how to start an activewear brand." And we used free online resources to educate ourselves on starting a business. We attended networking events to connect with other business owners and be inspired by others' business success. There is a lot of information out there and it can take some wading through to find sound advice. Using reputable sources like the Brisbane Business Hub is a great way for businesses to get expert advice and free training — and connect with business owners through events both online and in-person. We are still in contact with many of the people we met in our early networking days and it's always so helpful to be able to call someone up for advice and contacts.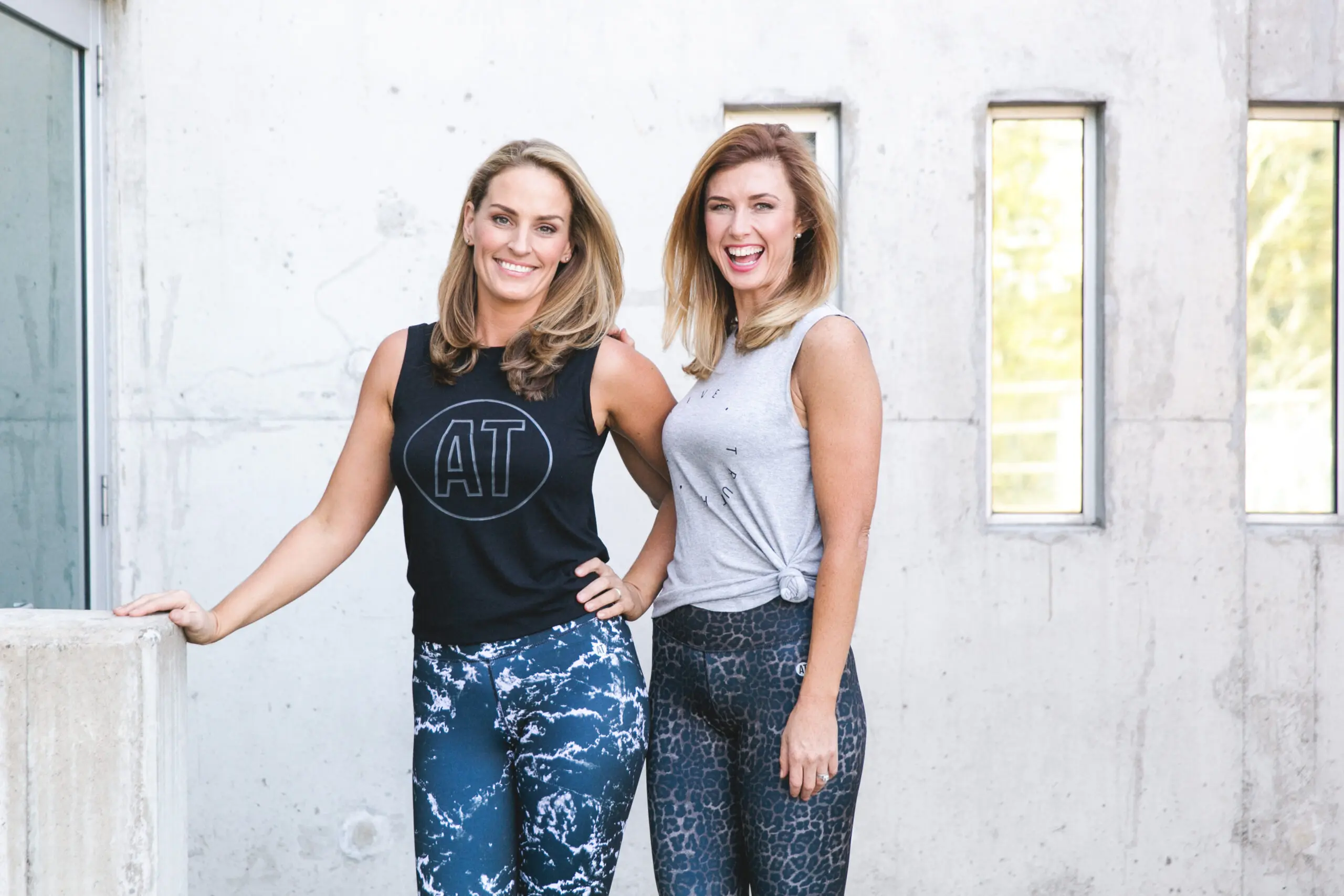 How do you see a resource like The Hub helping and supporting the community?
We started our business relying on whether Google had the best answers to our questions, so the local business community is so lucky to have a free resource like the Hub! Whether it's mentoring from those who've been there before, events with business experts or simply a place you can go to hold meetings or work outside of home, the Hub offers the support that small and medium business need, but often can't access because of cost or simply not knowing it's there. All the events, mentoring and resources are free for anyone wanting to make a change in the market and bring their dream to life. We're really glad to be a part of the Hub and can't wait to see many more Brisbane businesses rise to the challenge with the help of the Hub.
What does diversity mean to you and how do you think this focus has shaped your business?
Celebrating diversity is at the heart of our business and informs all of the decisions we make, from product development, to marketing, to customer service. Only one Australian woman out of five is satisfied with her body. For a long time, she has been excluded from conversations around health and exercise. Every time she looks at social media, she sees one type of body – that has been filtered, Face Tuned, and digitally altered. We believe that this isn't inspirational, but that it is demoralising and unattainable. Our vision is to challenge these stereotypes, assumptions and bias around body image and exercise, in order to demonstrate that movement is for everybody.
 Tell us how and why the body positivity movement has been such a strong pillar within your business practice…
We celebrate all women, regardless of size, shape or stage of life. Every one of our products is available in sizes S to 3XL, and each has a unique pattern – most brands don't offer clothing larger than a size 14, and if they do it's in limited (black and boring) styles. Not only do we provide more sizes we also consistently show a diverse range of women in our marketing. All healthy, happy, active, and never, ever photoshopped. This includes showcasing our customers.
Have you faced any challenges as a business and how did you overcome them?
Having a fast-growing business is a good problem to have, but it does throw up many challenges. Managing cash flow and keeping up with demand has been a continual focus as we reinvest our profits to grow from the original box of 100 pairs of tights we started with, to the large warehouse we are in five years later.
What is your advice to those wanting to include more diversity within their brand?
We would encourage all businesses to reflect their diverse customer base in their marketing. It is a great way for your customers to feel valued, recognised and to see that your product or service is a good fit for them.