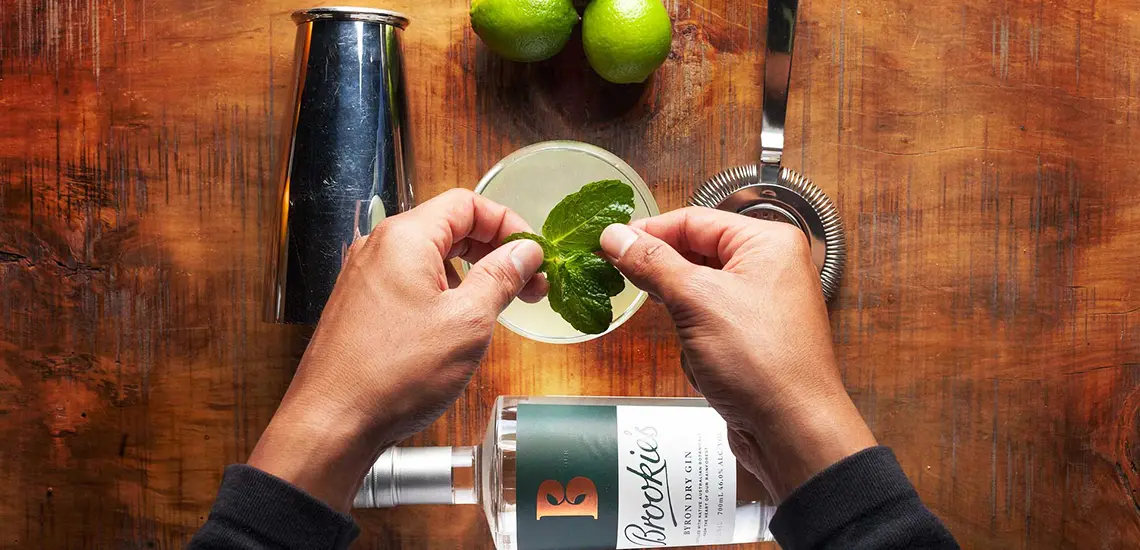 PSA: Here's How To Stay Calm & Stay Gin-side During Isolation
Did someone say quarantini?
By Courtney Frank | 1st April 2020

How many times have you heard someone say "these are crazy times" over the last few weeks? And how many times have you turned to the bar cart at 5pm, ready to kick-back, relax and dream of when you'll be able to venture outside again? If you're anything like us, we bet that it's a daily occurrence.

But fear not! Even though you may be confined to the four walls of your humble abode, you can still pretend you're at your local bar, enjoying some bevvies with your nearest and dearest. From quarantini's to gin-side & tonics and everything in between, we've got the perfect reason for you to stay inside and enjoy a cheeky afternoon tipple.

From just south of the border, the ethos at Cape Byron Distillery is all about staying true to the time-honoured traditions and art of distillation, while creating spirits that capture and showcase the unique terroir of the greater Byron Bay region. Their passion for excellence and sustainability is only reinforced by the way they give back to the local community. But we reckon, perhaps the greatest gift they can offer right now, is the secret recipe to their 'can't-screw-it-up' Cape Byron Collins Cocktail.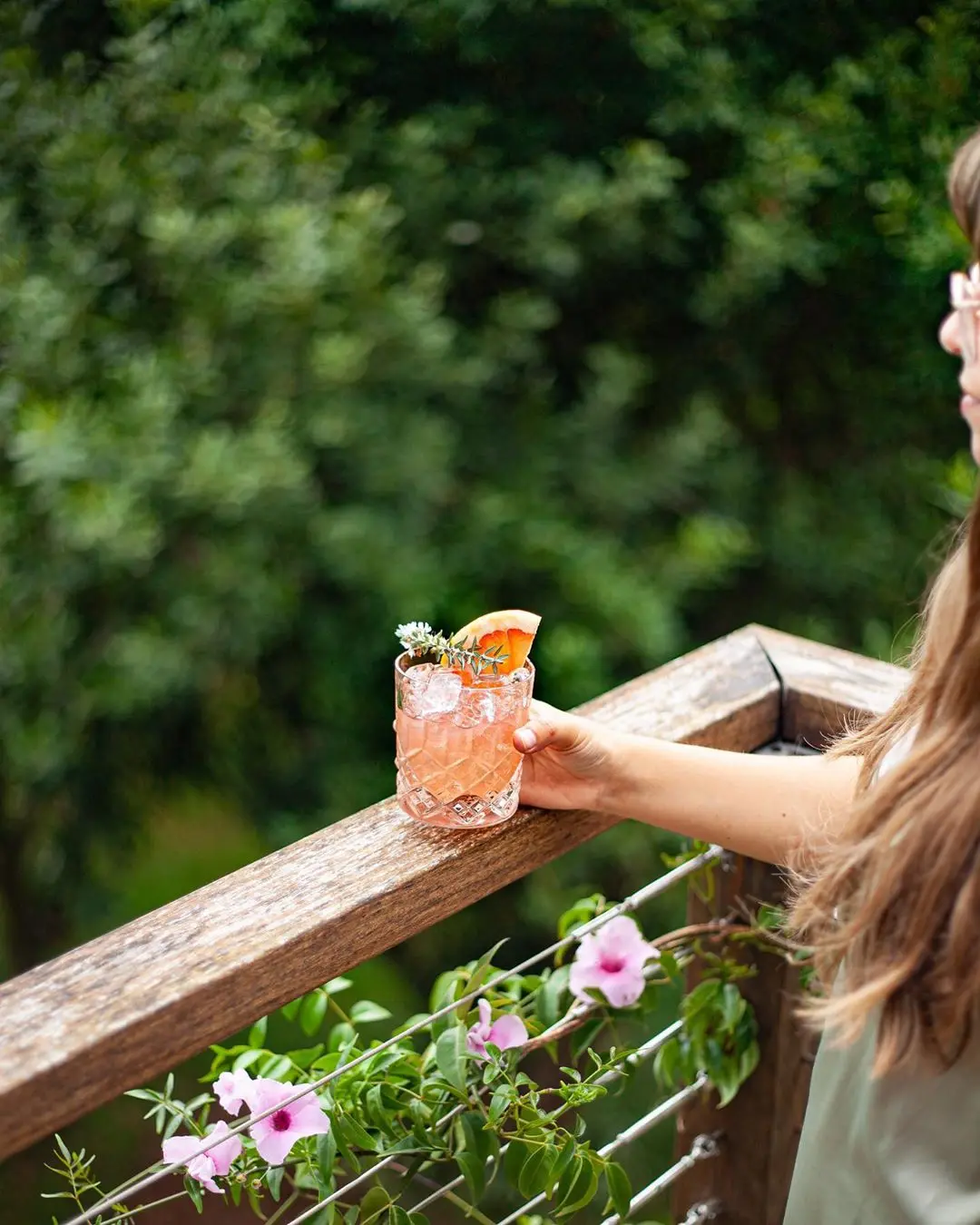 You'll need:
1 x tall glass
Pink grapefruit slice to garnish
30ml Brookie's Dry Gin
15ml pink grapefruit juice
15ml lemon juice
10ml sugar syrup
Top with soda water and loads of crushed ice.
And, as if their delicious cocktails weren't enough, the award-winning Brookie's Byron Gin is adapting to meet the overwhelming demand in the current COVID-19 climate by producing a high-quality, alcohol-based natural sanitiser, scented with their Rainforest Gin & Lime.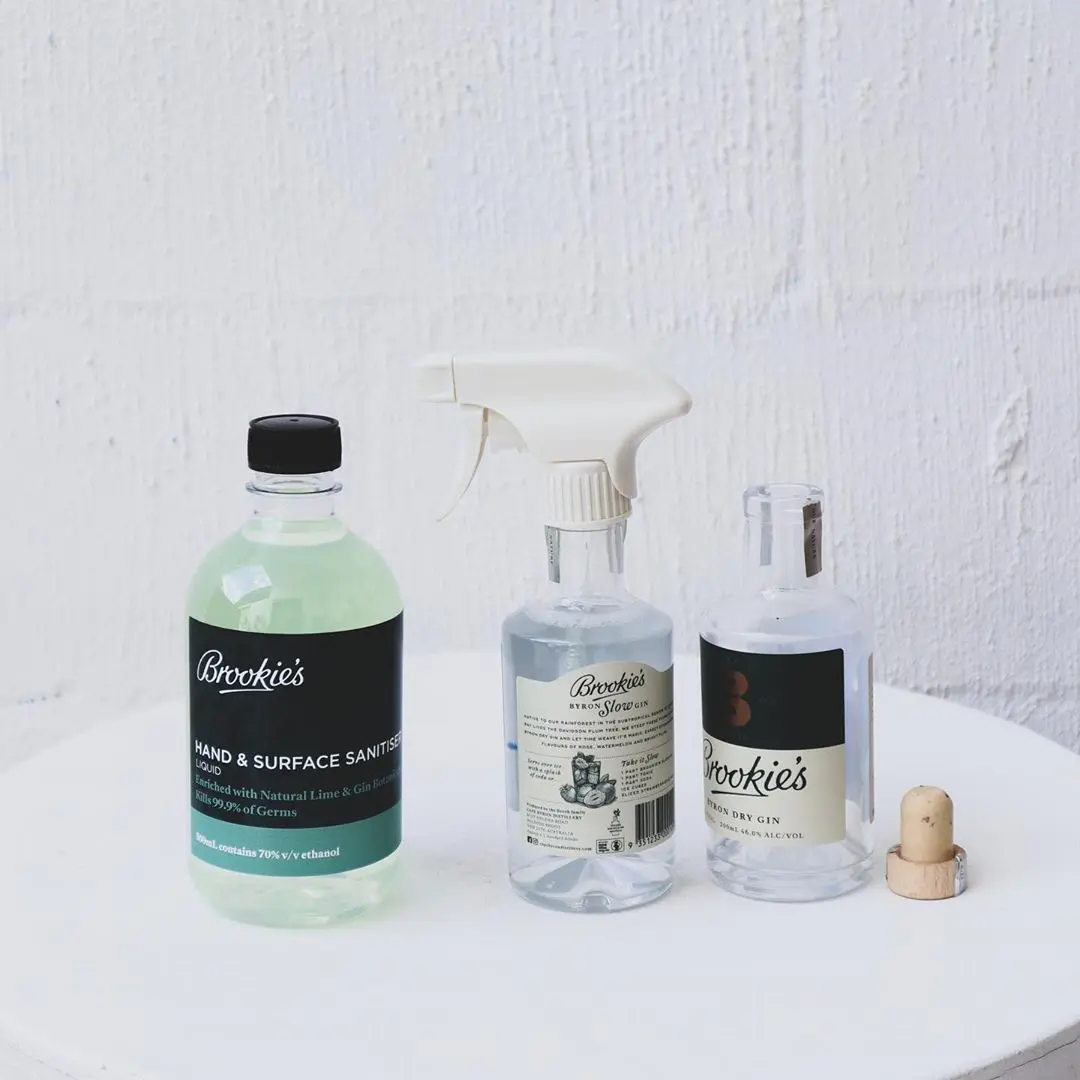 Eddie Brook, co-founder and distiller says, "We are extremely proud to be in a position to produce this product to assist with the current need for personal hygiene, health and safety of our community and will be doing everything we can to meet the demand."
The sanitiser was developed using all-natural ingredients including: 70% Ethanol, bi-products from the production of Brookie's Gin, UV & charcoal filtered Mt Warning Spring Water, vegetable glycerine, aloe vera and citrus oil. Brookie's hand/surface sanitiser is bottled at 70% volume by volume ethanol, above the minimum recommended alcohol strength for sanitiser, according to the world health organisation and medical professionals.
And to top if off, they will be supplying large containers of sanitiser to the local medical professions, doctors, hospitals and care workers, too. "We understand the urgent need in the community, and we will be doing all we can to meet this demand during these testing times," Eddie concludes.
Brookie's Hand and Surface Sanitiser and incredible range of Brookie's Gin and macadamia liqueur are available online at www.capebyrondistillery.com
For more related articles on COVID 19 like the self isolating cocktail recipes, at-home workouts and things to do while self isolating check them all out here.