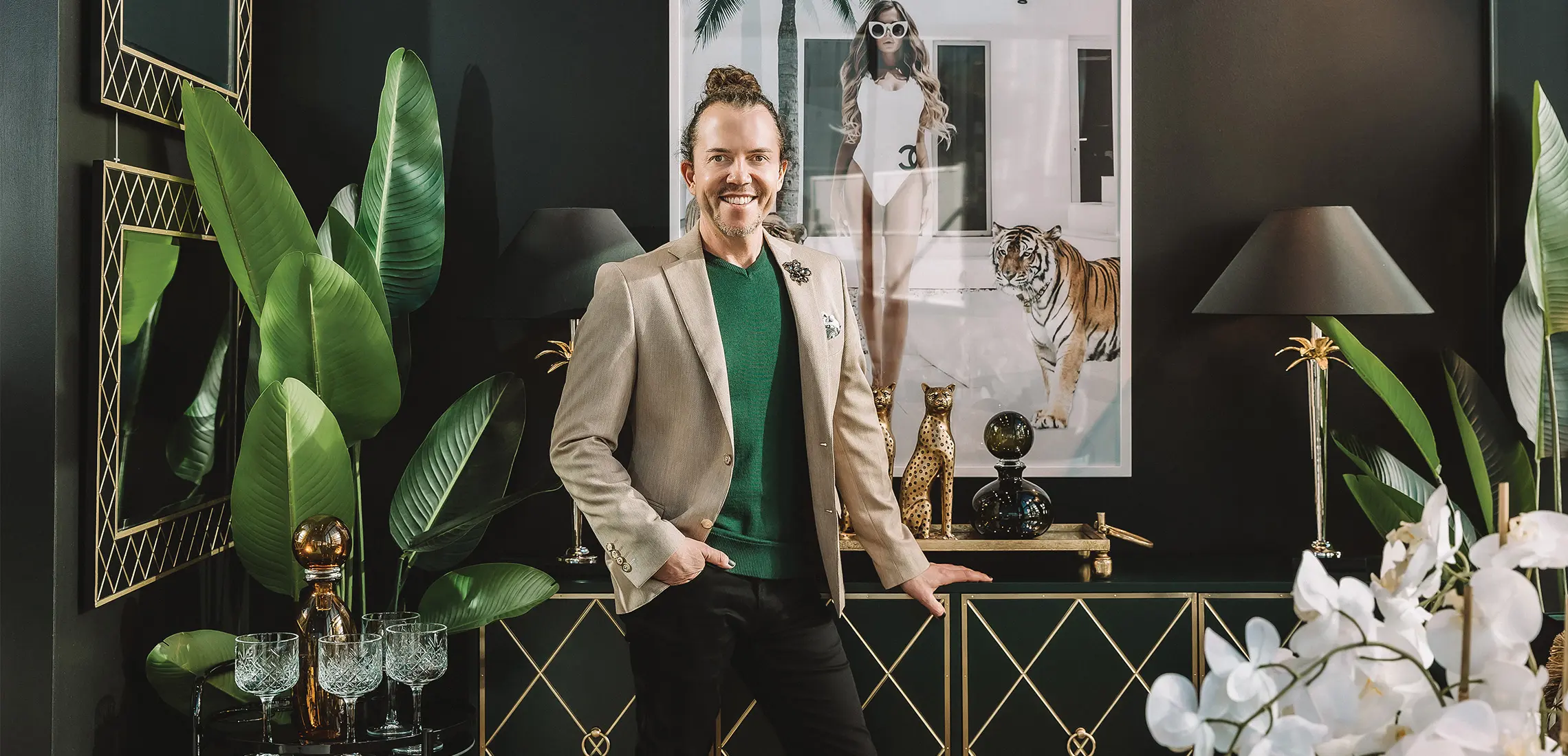 How To Design An Interior Space You'll Never Want To Leave
Domestic bliss!
By Guest Styler | 29th July 2021

Launched seven years ago with five locations around Brisbane, Rice Furniture has a reputation for being the interior stylist's secret around town. Sourcing collections from every pocket of the globe, plus pieces closer to home, Founder Brad Wegner oozes an effortless talent in the home space, with his original team from the Bali at Home days still by his side. Their new flagship showroom in Fortitude Valley is just waiting for you to stop by and discover something different. But first, deputy editor Fiona Williams gets the low down on where it all started…
What was the inspiration behind Rice Furniture?
To know our own designs and styling can literally change how a person is feeling and impact their life keeps me wanting to always lift the bar on what we offer.
Your philosophy is to design spaces that reflect your client's own personal style – how do you do this?
We believe happiness begins at home. A room is unique only when its style reflects that of who lives in it. We are driven to source exceptional furniture and homewares to enrich homes and nourish souls. Sounds a bit corny but is very much true for all of us – we all want happiness in our home.
How are you taking steps to become more eco-friendly?
We ensure all timber is sourced from sustainable plantations, any items with feathers are purchased from certified farms, and we say no to some pieces we love, but we stick to our ethics when it comes to the environment, which gives both us and our customers peace of mind.
What do you think makes a house a home?
The personal touches. The pieces or styles we fall in love with when we first see them.
What spaces do you work with other than homes?
Rice has styled many commercial projects including restaurants, bars, offices, and display homes. We love working in the commercial realm and bringing the Rice brand to more and more people.
Brad's top three tips to designing a great space:
Take photos to get a different perspective.
Then begin with pieces you have fallen in love with and use them as your focal point.
Finally, use the three-colour rule. Focus on 60% of the room having a dominant colour, 30% a secondary colour or texture, and the last 10% as your accent colour – for Rice presently that is gold and silver.
QUICKFIRE QUESTIONS:
Pieces you are loving right now?
The Cayman Sideboard range.
Next big trend?
Luxe elements.
Favourite room?
My lounge room.
Dream home location?
Chris Hemsworth's home in Broken Head!