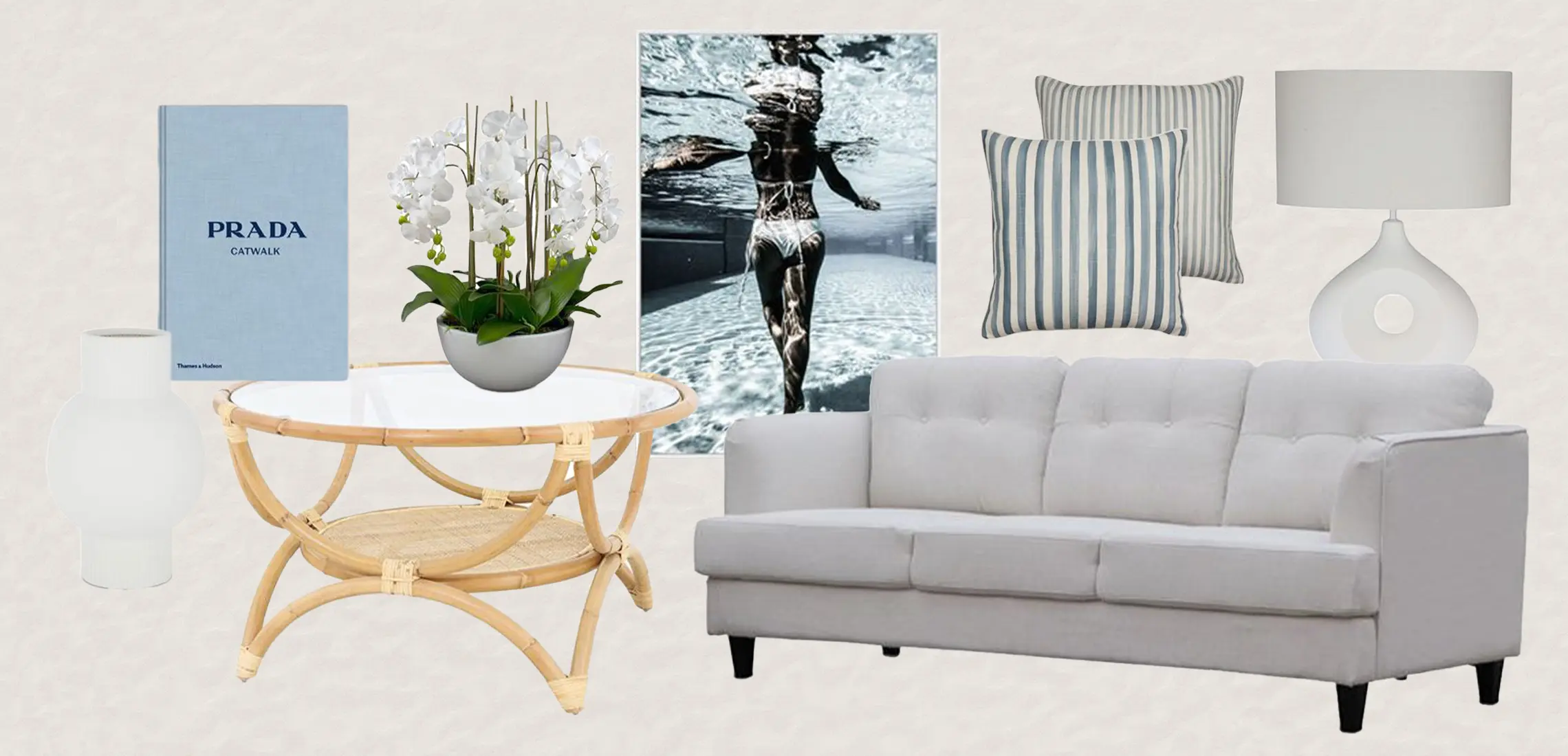 Spring Clean Your Home With This Season's Latest Interior Trends
House rules of the season
By Dinushka Gunasekara | 30th September 2021

With the birds chirping and the flowers blooming, avoid the hay fever in favour of getting your home ready for the season ahead! This spring/summer's interior trends will see your abode lighten up, texture up, and level up. But don't take our word for it – we asked the best in the biz!

Rice Furniture are the go-to for furniture with flavour, offering a range of beautiful pieces you can't find anyone else. Dancing to the beat of their own drum, we invited Managing Director Brad Wegner to the dining table, who shared his thoughts on spring/summer interior trends, how the home has changed over recent years, and even his pick for the 2022 Pantone Colour of the Year!
Light It Up
You unequivocally need colour and light in your space. Into spring and summer, we're taking colours we're currently presenting – forest greens, cream ivories, and deep rich blacks – and bringing some light into them. Think azure and sky blues, moss and sage greens, or latte and stone, while ivory is morphing into salt. To make the switch in your space, change your cushions from earthy winter tones to fresh spring greens or add a gorgeous new vase with freshly cut flowers.
Light also plays just as an important role. Think about what happens when you open the curtains in the morning: the room is flooded with natural light and there's an immediate serotonin boost as the feeling of happiness takes over. If you don't feel like there's enough light in your space, consider hanging or leaning a mirror as it'll bounce beautiful natural light around your room.
Layer By Layer
Combining textures is the easiest way to create a space that's truly unique. We're all about layering right now, so we've introduced some gorgeous linens, soft top grain leathers, and raw natural timbers. This can come together in a single piece, like our Rice exclusive Birmingham Sideboard, with a snow faux crocodile skin finish and brushed gold bamboo handles. 
The Pantone Colour Of The Year Goes To…
We'd love to see the 2022 Pantone Colour of the Year be 'Black Rice'. We're also continuing to see and use greens like deep moss green and beach glass, but for 2022 we can't go past the soft and neutral tones of baby's breath. A beautiful all-rounder, it's great to start as a base to build on.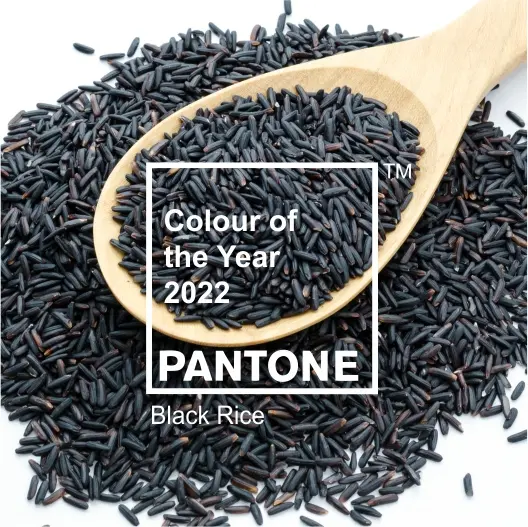 For The Homebodies
With more time being spent at home than ever before, we have noticed a sharp shift in our customers really finding their interior style. Our in-house interior designers have reported customers wanting to know more about certain decorating elements so they can introduce it or completely redecorate their home.
Home has become a sanctuary in a way not all of us have experienced before. For many of us, gone is the 9-5 day away from home, so we have seen many customers creating beautiful home workspaces. Projects – whether they be renovating or restyling an outgrown room – that have long been put off, have now come to the forefront of our minds. Shopping online has grown, and it's been wonderful to deliver to many out-of-state customers!
Old Faves, New Takes
Our contemporary influence makes updating traditional styles for a spring/summer home an absolute breeze! We have a fresh take on coastal aesthetics, combining white sofas with black leather ottomans and light blue watercolour stripes. Those with a Hamptons-style space will benefit from our beautiful deep navy and Wedgwood blue chinoiserie patterned lamps. Our modern luxe styling is taking a new elegant approach as black and white fluted furniture merges with snow and vintage tan leather sofas. And, of course, we're always paying homage to the art deco movement and are currently creating within that realm.
Shop Rice Furniture's gorgeous range here and keep an eye out for their fashion label launching mid-October.