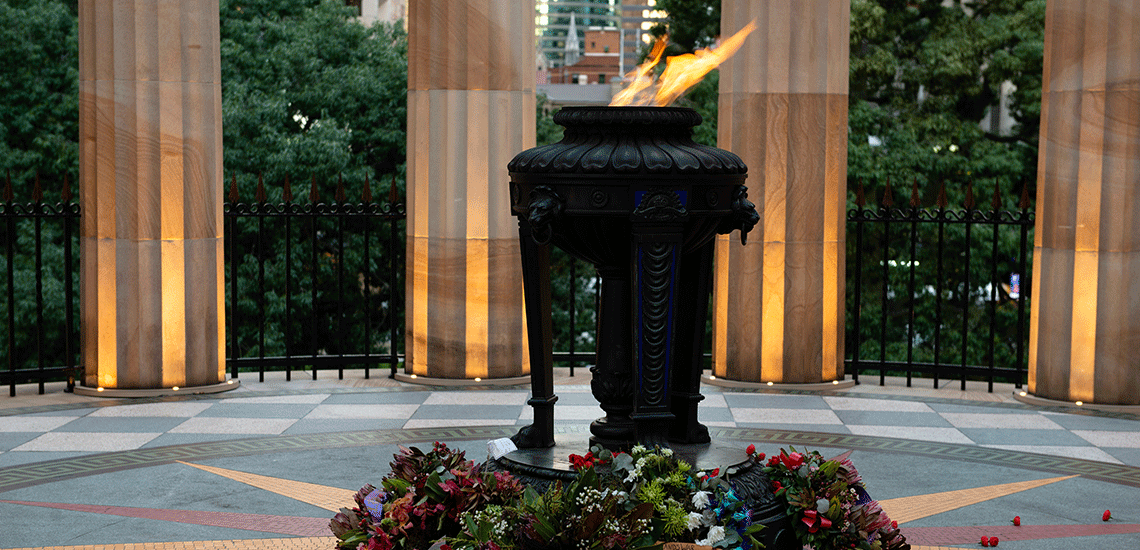 Five Ways To Honour Our Servicemen And Women This Remembrance Day
For more than a minute of silence
By Guest Styler | 11th November 2019

At 11am on November 11 the country stands still for a minute of silence for those who fought, risked and lost their lives in war. To extend your support, there's more we can do that lasts longer than just a minute and can help the lives of veterans for the long-term. Whether it be a symbolic gesture or more, here's five simple ways to show your support and gratitude while also learning a thing or two!
Remembrance Day at Ceremony at Anzac Square
This year's official Remembrance Day ceremony kicks off at 10:30am and will run for about an hour. Visitors are asked to arrive at 10:15am on Ann Street, around the Shrine of Remembrance. Opened in 1930, Anzac Square is the State War Memorial of Queensland and features the iconic Shrine of Remembrance and Eternal Flame.
Take a tour of Anzac Square's Memorial Galleries
While you're checking out the beautiful shrine and eternal flame, take some time to head into the Anzac Square Memorial Galleries, which were refurbished and expanded earlier this year. Curated by State Library of Queensland, the exhibition explores the extraordinary true stories of courage, resilience, sacrifice and duty that underpin the Queensland war experience. The Galleries feature interactive digital touchscreens with multimedia storytelling of Queensland's history at war and in peacekeeping, and a beautiful original porphyry wall built when Ann Street was constructed in the early days of Brisbane. Addressing the diverse range of contributions to both WWI and WWII, as well as in more contemporary service, State Library have highlighted the stories of many Aboriginal and Torres Strait Islanders through the exhibits, as well as showcasing the often unknown and fascinating stories of women during wartime.
Lay a poppy or wreath
Pay your respects by leaving a symbol of remembrance, such as a poppy, laurel wreath or message, at memorials across Brisbane. The city's biggest display will be inside the Anzac Square Memorial Galleries.
Donate a digital poppy
Don't have the time to make a memorial event? Legacy are inviting the public to dedicate a poppy in a virtual poppy field alongside a special message of remembrance for past and present servicemen and women, with tax-deductible donations starting at $2.
Talk to your family and loved ones
If you're unable to attend an event or leave a poppy, take the time to talk to your loved ones about their experiences in service and give them the honour of sharing their own memories.