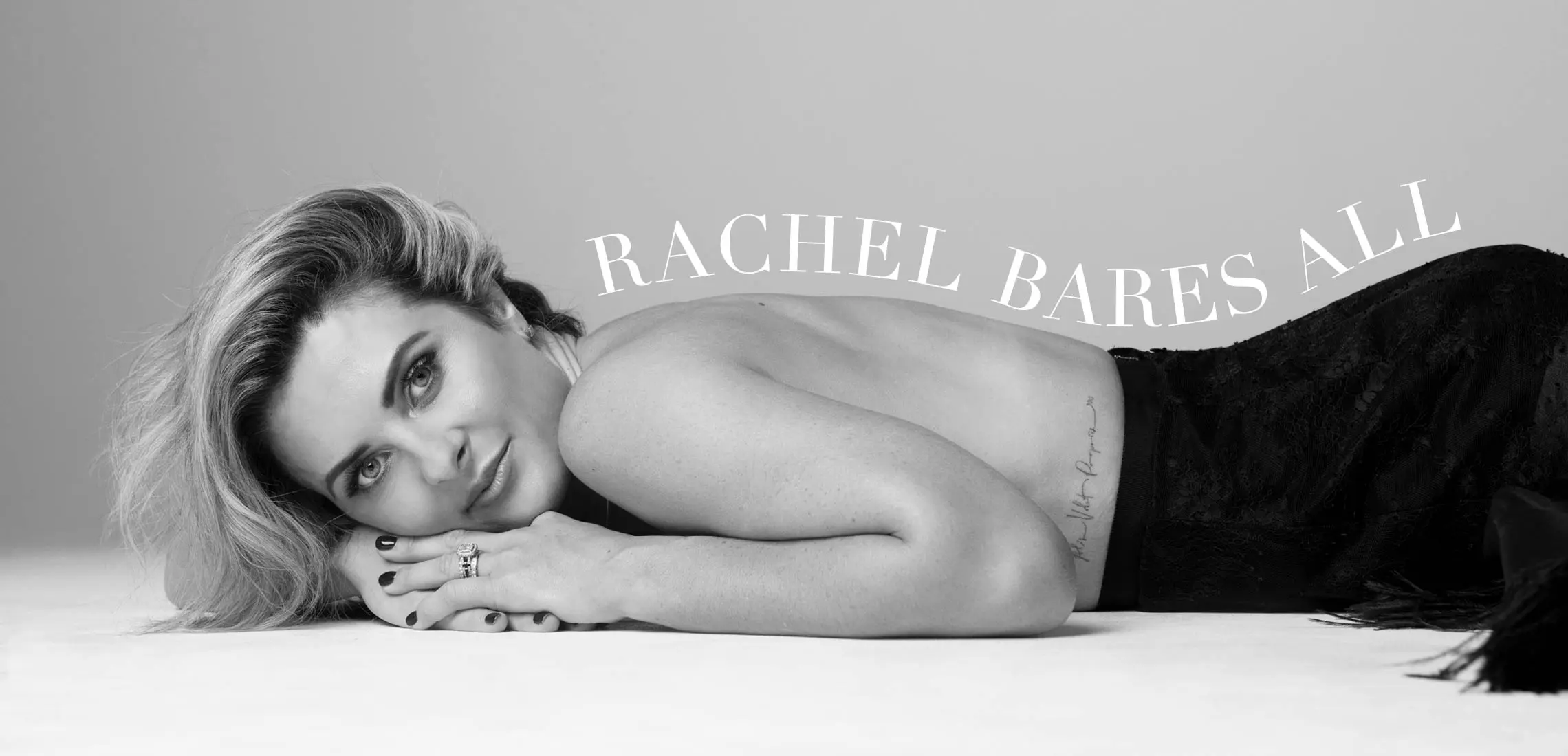 Rachel Thaiday Bares All With Us
Sausage in a smoothie, anyone?
By Guest Styler | 20th July 2020

She's one of Brisbane's golden girls with no shame in showing the real, raw and hilarious side of life. This month, Rachel Thaiday is shining the light on her favourite local retailers. Whether it's internationally renowned designers like Bec + Bridge, Ginger & Smart and Scotch & Soda, or emerging local brands such as Silk Laundry, get to know a little more about Rach and her picks of the season.

In this issue of Style, we're showcasing a team of local creatives – headed up by stylist Leigh McCoy – who collaborated on a lovingly local Aussie retailer fashion shoot. Featuring the down-to-earth beauty and talented Rachel Thaiday (whom you may know as the Brisbane Racing Club Ambassador, local fitness fanatic, oh – and she's married to Rugby league legend Sam Thaiday), the team chose a bespoke mix of designers and retailers to shine under the spotlight and highlight how important it is to be supporting local retailers now more than ever.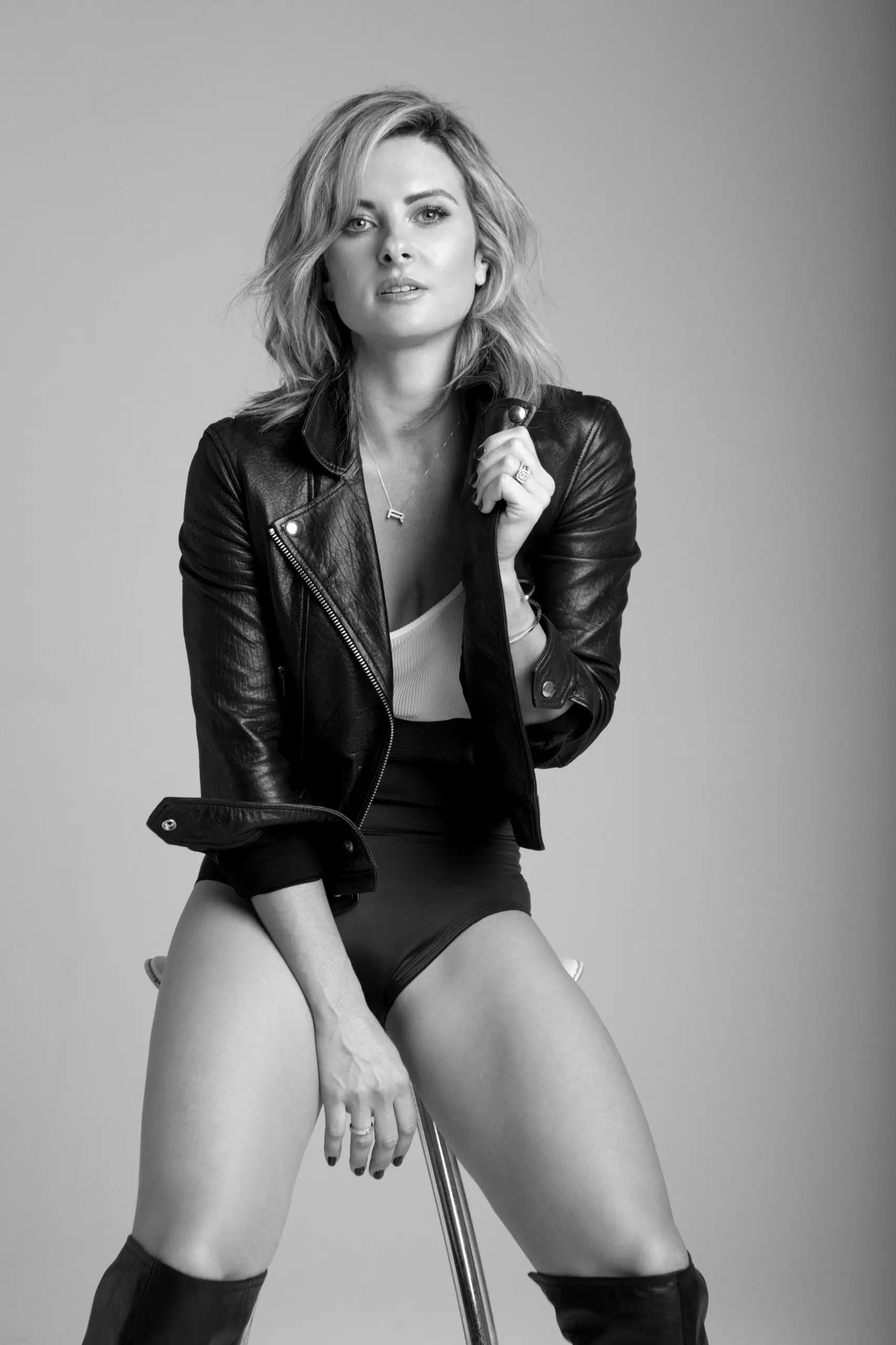 A moment with Rachel Thaiday…
Our deputy editor, Fiona Williams, sat down with the hilarious mum of two to learn more about her obsession for local threads and how her family is embracing 2020's challenging times.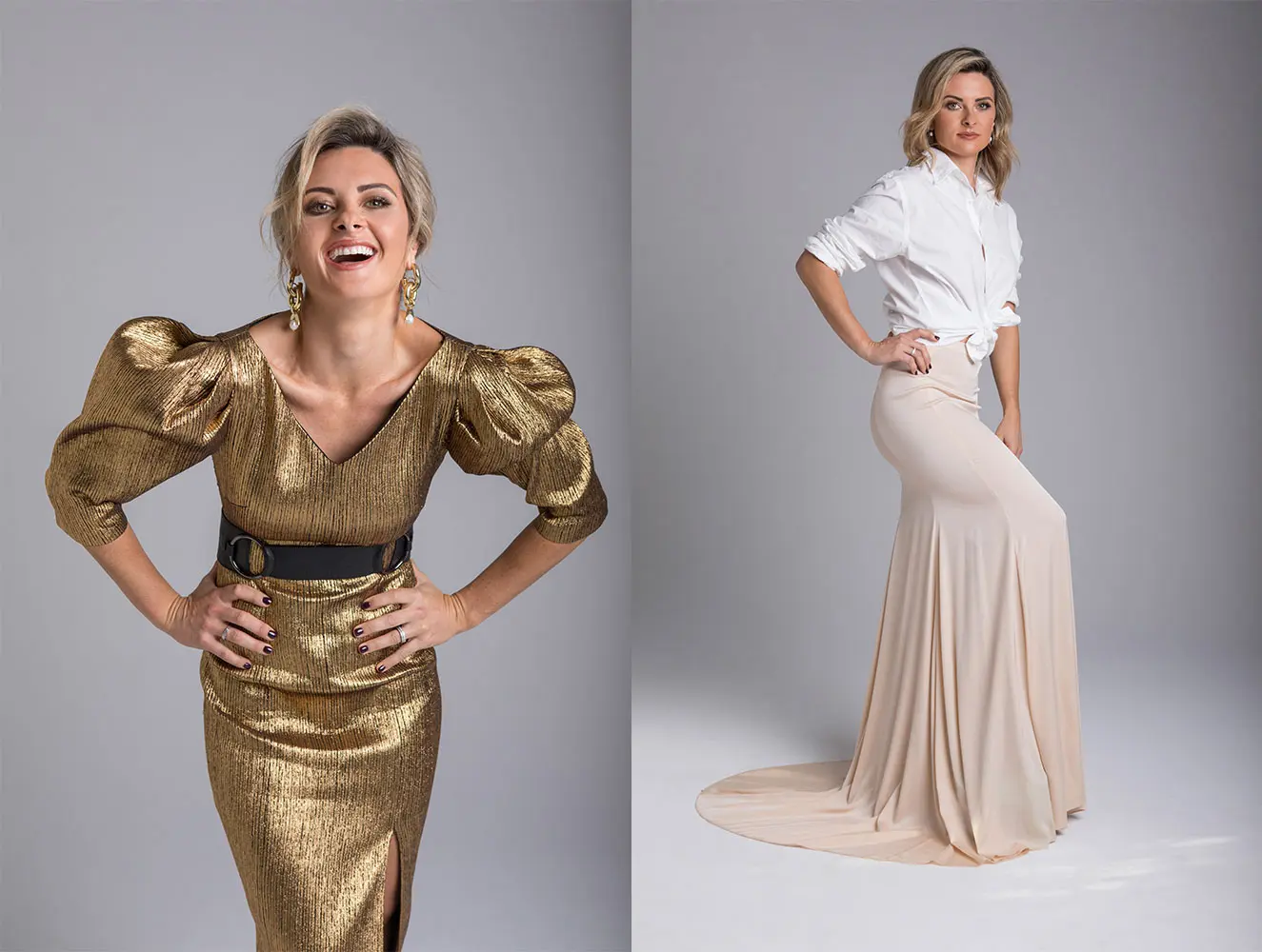 FW: Hi Rach! How did you enjoy this shoot/what was it like working with these brands?
RT: The shoot for me was fun, full of life and filled with good vibes! Working with Australian and local retailers is a secret passion of mine and I love supporting them however I can; I was just lucky enough to get to dress up in them and showcase them in a very dynamic way. 
FW: How important is it that you support local fashion?
RT: There are some incredibly talented fashion designers from all around the world, but there is something so special about supporting all of our homegrown talent right here on our doorstep of Australia. We need to get behind them every step of the way, whether it is in their retail stores or online – they need us as much as we need them.
FW: What and who are your all-time favourite Australian fashion brands and designers?
RT: I have always been a Nobody Denim girl, P.E Nation is a fave for daytime luxe workout vibes, Whyte Studio is a very cool brand from a local Brisbane girl, Auguste is another fave of mine for day time floral fun and lastly, I do love Scanlan Theodore for classic beautiful pieces in your wardrobe.
FW: Where can we find you shopping on a weekend?
RT: You will find me at some local markets to pick up fresh, local food produce, then maybe Indooroopilly Shopping Centre, James Street or I do love our Queen Street Mall!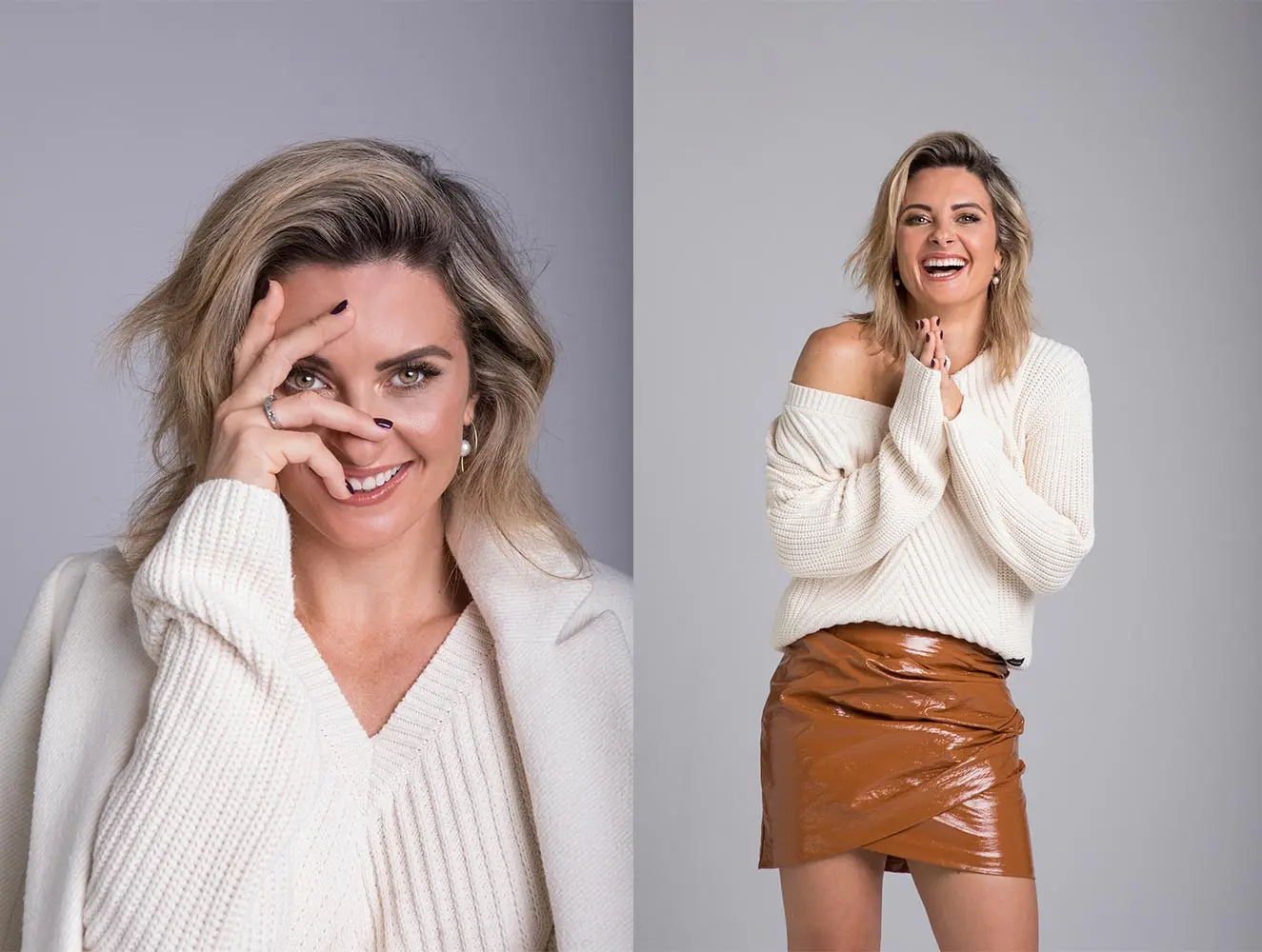 FW: Does your husband, Sam Thaiday, and daughters have a love for fashion like you?
RT: My hubby actually secretly loves fashion; he would love to do his own line one day soon, I think. My girls definitely have their own style when it comes to fashion so we will see where that takes them. I love that they love their own style because I think it is important to teach our daughters this.
FW: You have both known each other since high school and must have been through so much together in that time (family, life, careers). How do you both feel with the changes this year has brought you?
RT: We have been friends for over 20 years and so we have experienced a lot together in that time. 2020 has certainly thrown a curve ball for everyone – new challenges and old truths not previously dealt with or exposed. This year has required us to come together as a family more than ever – to move as a unit, to re-evaluate our core values and live closer to extended family, and then to do our best to be there for our close friends and family, as we navigate these challenging times.
FW: What is the best part about being a mum?
RT: Seeing your children grow and develop into their own little personalities and start to own who they are. Being a mum is the best job, the hardest job I have ever done, but by far the most rewarding thing I have done in my life.
FW: Your best mum fail?
RT: There are way too many for me to list! I have a podcast where we discuss all the fails on a weekly basis called 'Am I a Bad Mum?' I may have recently confessed to accidentally putting frozen sausage into a smoothie for my girls instead of frozen banana and wondering why they would not drink it??
FW: What are you really passionate about outside of fashion?
RT: It has always been fitness and movement. Right now, I am working on a passion project, which is very close to my heart – one that will see me combine this passion of movement with a focus on young women's physical and emotional fitness. So, watch this space!
FW: What is something people wouldn't know about you?
RT: I lived and worked in the Middle East for three years flying around the globe. Travel is my happy place!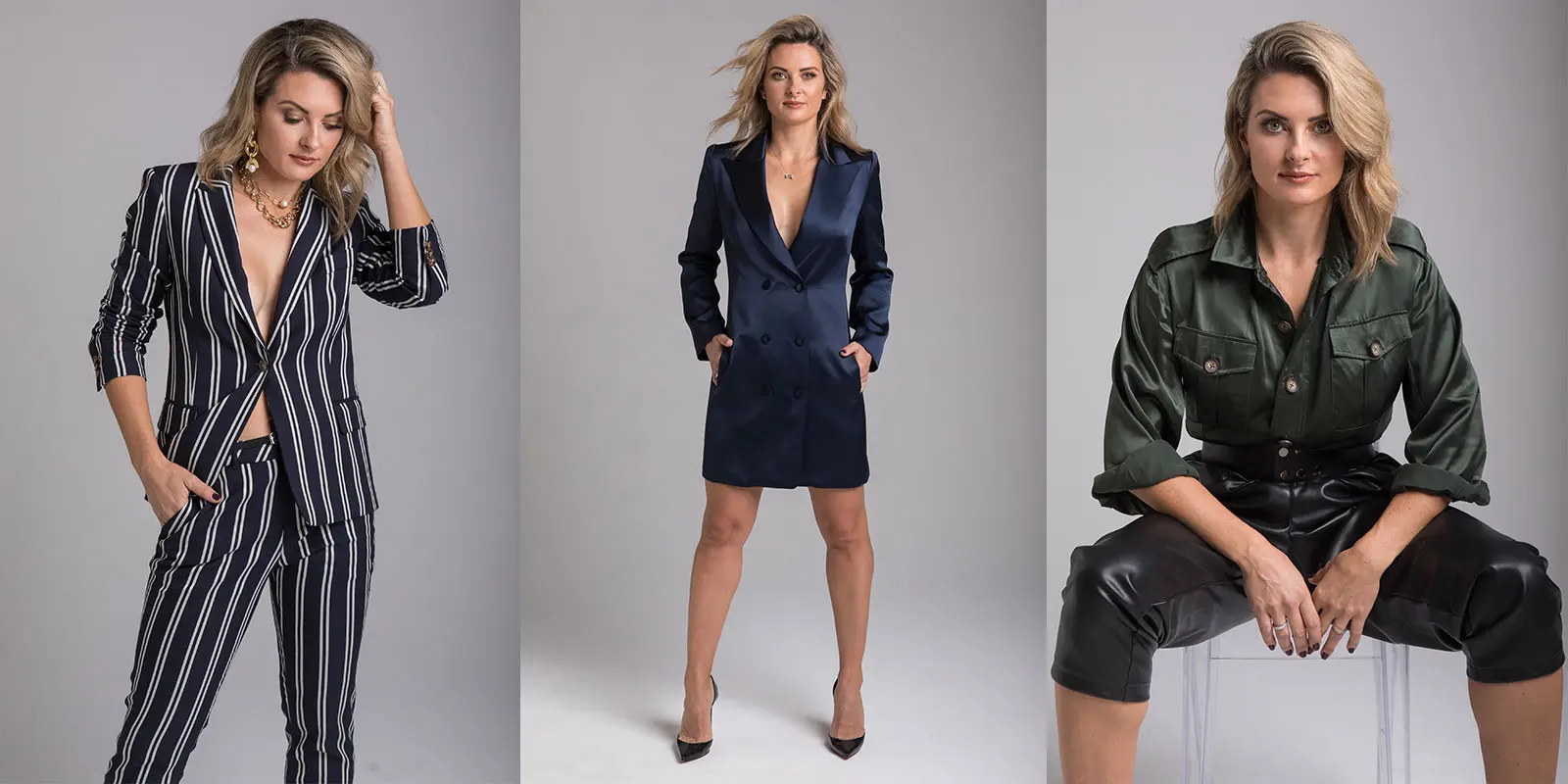 QUICK-FIRE QUESTIONS
Who is your style icon?
At the moment I love Anine Bing.
Top 3 beauty products?
Jo Malone perfume Pomegranate Noir, Laura Mercier face illuminator highlighting powder in Indiscretion and I can't go past Carmex lip balm.
Last time you really laughed out loud?
Dinner at my brother's house. It's always guaranteed a laugh-out-loud moment (or four) when I am there with them.
The best advice you've ever been given?
Start where you are. Use what you have. Do what you can.

Check out the feature on Rachel Thaiday in our July magazine here