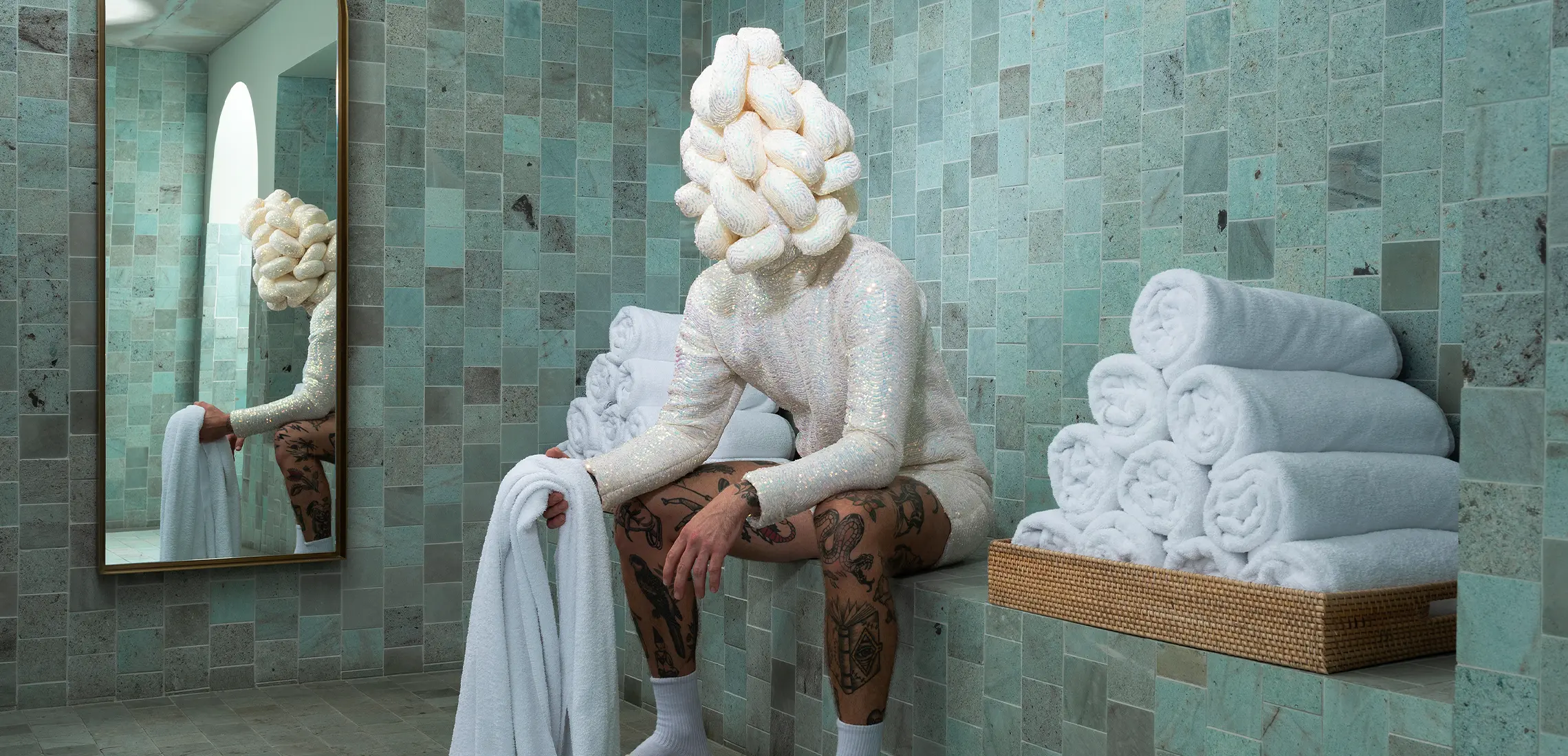 Behind The Scenes With The Calile Hotel's Eccentric Artist In Residence
Business and pleasure
By Dinushka Gunasekara | 8th September 2022

Guests of The Calile Hotel a couple of months ago may have seen an eccentric figure dashing around the chic floors in a whirl of synthetic gold and inflated splendour. A figment of the imagination? A ghost of the Valley's past? Nope, it was Gerwyn Davies, and he doesn't pack light. 

Granted unprecedented access as The Calile Hotel's artist in residence, Gerwyn brought to life the renowned destination's playful decadence in his signature costumes, captured in a photographic series called Pleasure. 

"It was very much a work trip – I was given my own room as well as an adjacent room for the costumes," Gerwyn said. "I wanted to steer away from cliches of the hotel and the well worn images we see on Instagram. I made costumes that would respond to the spaces; I wanted to speak to the architecture in some way and push against it in others."
Gerwyn's entourage of vibrant characters "embody the sun-drunk resplendence that being cocooned inside the hotel arouses". From the flashy bellhop to the so-clean-he-sparkles bathroom guest, the misfits of The Calile speak to the experience of the acclaimed escape. 
"It is an interesting paradox – The Calile has become somewhere that you want to be seen in… somewhat relaxing and disappearing, so the figures are kind of doing the same thing. The figures invite attention because of the costumes, but at the same time you can never actually see who is inside them. I think that reflects the way people experience the hotel – it's a natural fit," Gerwyn said. 
The camp series doesn't just celebrate the hotel's modernism and feel-good vibes – it also honours The Calile's unrivalled standard of service whether you're latex-clad or not. "When I was shooting in one of the rooms, I had all of the lights off and then housekeeping arrived. It was such an unusual moment – like it looked really dodgy – but they were so lovely!"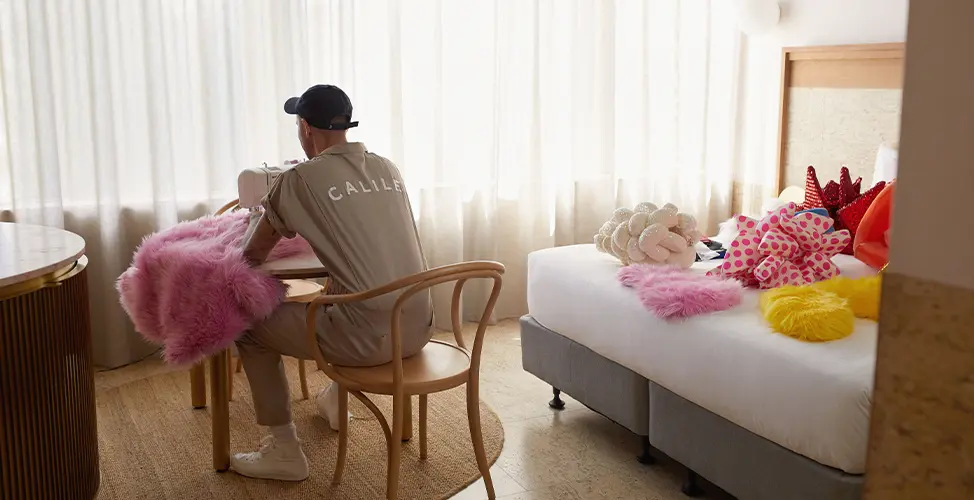 The 'Pleasure' exhibition will be on public display on level one at The Calile Hotel from 15 September to 4 October. Want more BTS? On Saturday 17 September, you can attend a free guided tour with the artist – just register here.