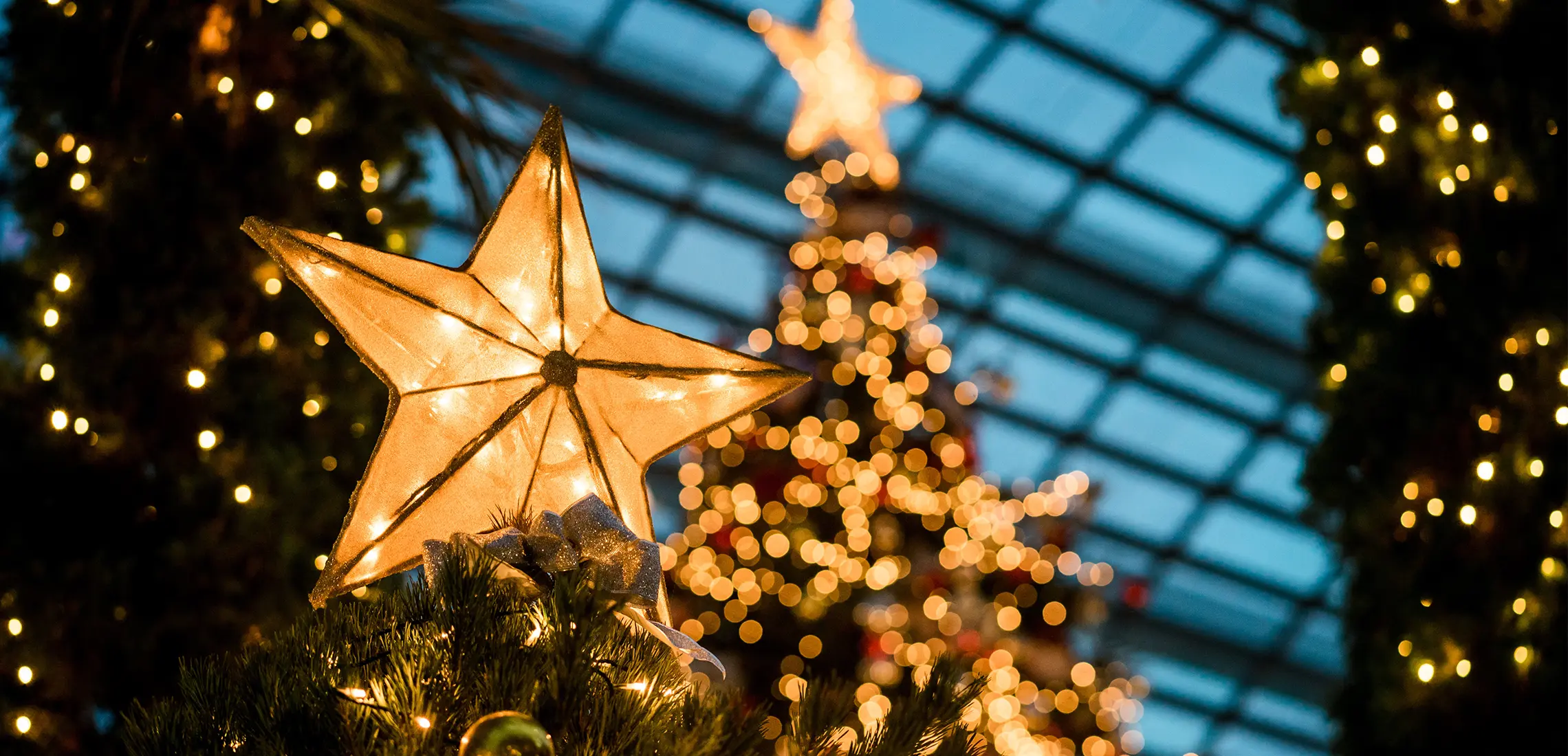 Deck The Halls! 5 Ways To Spread The Christmas Joy At Home
Merry and bright
By Natalie McGowan | 18th November 2022

It's the most wonderful time of the year which means one thing: it's time to start upping the Christmas spirit at home.

From festive lights flashing all night long to all the Chrismassy rom-coms your brain can handle, start cranking the carols because a festive home is a jolly one. 

Roll out the rum ball mix and pop on Mariah – here are five ways to prep your house and heart for the most wonderful time of the year. 
Light it up
A scented candle is an easy way to create atmosphere and set the mood, making them the perfect way to sleigh the Christmas spirit. Like the smell of an Aussie Christmas spent at the beach, Olive and Luella's Yule Limited Edition Christmas Candle will refresh your home with the scents of fir needle, clove leaf, and eucalyptus. A fan of the heartier scents? The Mulled Wine Limited Edition Christmas Candle is a classic Christmas candle featuring spice and orange zest. 
Rockin' around the house
It's time to hit play on that once-a-year playlist and sing along for all to hear. Cranking up the tunes will have you feeling merrier in no time, no matter what chore you're completing. From Michael Bublé, Mariah Carey, Wham!, and the rest, get set to boogie right through December. 
Put up the Christmas tree
Your candles have been lit and your Christmas carols are on – time for step three. This one's a no-brainer, but arguably the most important. After all, would it really be Christmas without a tree? Whether your decorating style is more minimalistic or over-the-top, there is plenty to do between putting up lights, hanging your baubles, and adding your tree topper. And you can't forget the presents! For the beauty and skincare lover in your life, give the gift of supple skin and silky hair with Olive and Luella's body oils. They are multi-use and incredibly nourishing, meaning they work wonders on your hair, face, or body. Plus, they smell divine.
Cook up cheer in the kitchen
Easy to make and oh-so-tasty, rum balls are a Christmas essential – what better time than the holidays to enjoy a boozy bite-sized treat? Perfect for a Christmas Day dessert (and all the days in the lead up), put your cooking skills to the test and spread some love in the office with your homemade goodies.
Deck the halls
Welcome those you love with festive cheer, and decor to boot! Create a DIY native flower wreath for your front door, and bring a touch of the North Pole to your home with stunning homemade Christmas decorations, minus the chill. Better yet, it's a fun way to get the kids involved in Christmas prep!
Looking for more gift ideas for Christmas? Shop our picks below plus plenty of other gorgeous options here.