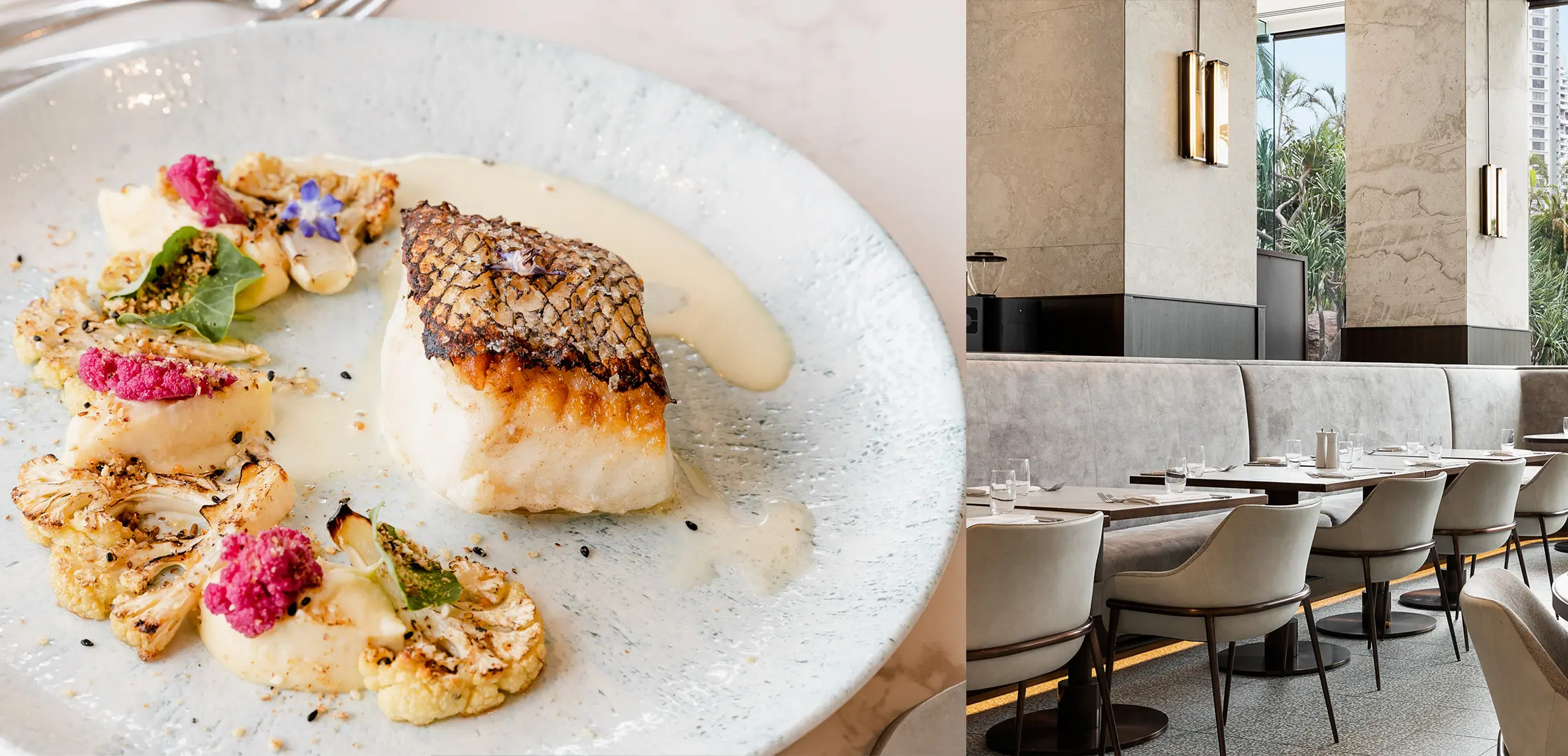 Strokes Of Self And Sisterhood
A local artist you need on your wall
By Guest Styler | 9th November 2020

When I heard about an emerging local artist through my Instagram network, my 'saved' folder quickly become occupied with brilliant brush strokes and the femme form. When I find an exciting new account, the first thing I look at is our mutual followers. I get a serious buzz finding an account that only a few friends know about, which was the case when I typed in @ByNarjiaBrowlie. Cue an online order of 'peach, gin, fizz' and my latest art obsession. While I could be selfish and keep this gold mine to myself, Narjia Brownlie's work is far too powerful and relevant to remain on one platform. I had the delight to interview this gorgeous Australian painter, getting to know the inspiration behind her pieces and I can't wait to share her with you.

What inspires your focus on the female form?

I'm inspired by the feminine condition and the intricacies of the female experience, particularly the complex ways women connect, associate and dissociate with one another. Through my experience as a female, I've always been inspired by the ways women communicate, and find myself bemused by the underlying rivalry that often permeates female relationships; where hostility and control triumphs over empathy and kindness. I'm both intrigued and unsettled by the ways young women pull themselves apart, only to compare their strengths and weaknesses to the other women around them.

Tell us one thing we don't know about you that we should?

I believe that the best things in life are clichés!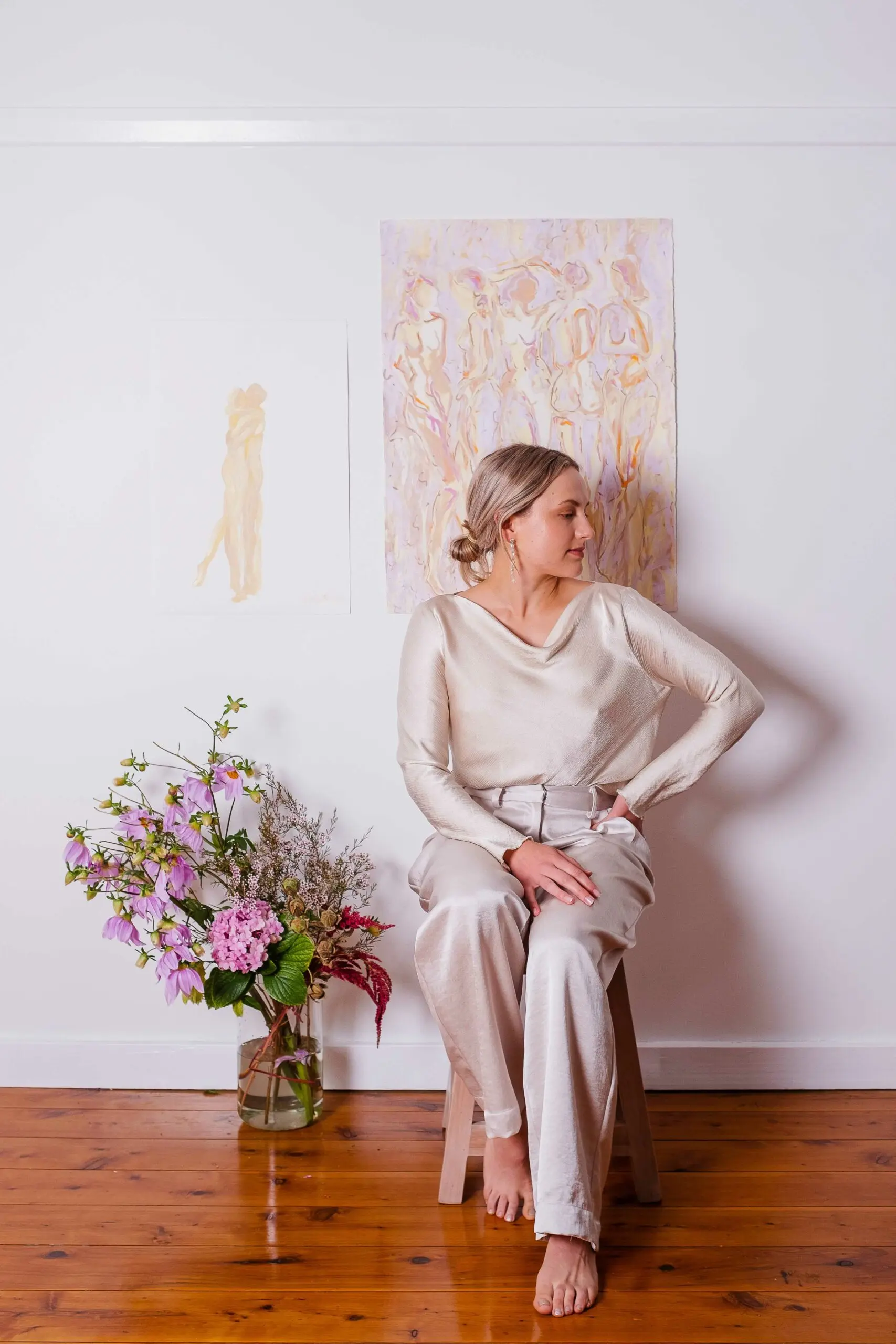 Your pieces are very focused on the central idea of sisterhood. What relationships have you had that created this direction?
One of my greatest fortunes in life is the pleasure of having a younger sister, Tiarne. She epitomises what is to me, to be the truest form of a sister. I completely adore my entire family, and my mum is another strong female influence in my life that I draw on for guidance, but a few years ago I really acknowledged how uniquely important the relationship I had with my sister was. Someone who's kind when you need kindness; encourages strength when you're feeling weak; and exudes softness when you believe that the only choice is to be ignorantly strong. Most prevalently, sisterhood is about building each other up.
My paintings are a reminder to myself to empathise with how we are all similar, rather than how we are different. While I have many positive female relationships in my life, I think this awareness is something that I have learnt predominantly from my experience as a sister to Tiarne.
I believe that support should be extended past immediate siblings to all of the girls and women we come across in our lives. Tiarne and I are so fortunate to have one another, and we often wonder about those who may be lacking a form of sisterly support.
If you could paint one person in real life, who would it be?
Someone who needs to see themselves from a different point of view.
What inspired the colours of your first series?
My first series of work is very colourful, and I think the pieces draw on each of the different personalities we, as women, share. Sometimes we're soft and calm, like 'sisters are ferns'; sometimes we are vibrant, confident and bold, like 'peach, gin, fizz'; and, sometimes when you've had a rough, assessment-ridden winter and you realise that spring has sprung without you – you need to photograph the self that you don't feel is beautiful and turn it into something empowering, like 'caramel thighs'.
How has Instagram helped your brand throughout 2020?
Social media has been an integral part of my evolution as an artist and is my primary source of exposure. The interest I accrued through sharing my paintings with my friends on Instagram, gave me the confidence to commit to developing my artistic endeavours. Instagram enables authentic connections to be formed between myself and my customers. Growing a business from the ground up meant the development was quite gradual, therefore I celebrate every new follower and supportive comment.
Besides being an excellent platform for exposure, I've observed and experienced Instagram as a place often riddled with the dilemmas of compare and contrast. I think that being able to promote a celebration of self and sisterhood on a platform which frequently hinders mutual positivity is very motivating.
How would you describe your style of painting?
My very talented friend and writer Chloe Borich described it better than I believe I ever could, as "emanating a dreaminess and whimsy, the artist's work explores themes of the body, communication, and interpersonal relationships with a refreshing lightness that feels authentic and liberated. Neutral tones collide with bursts of colour in Brownlie's considered approach to line, shape and form, where bodies shift and melt together as they tell the varied stories of the female experience."
What has been your favourite piece to-date?
My favourite part of my debut series is the unique inspiration behind each piece. One piece that I find myself frequently drawing guidance from is 'sisters in may'. This piece was inspired by my reflection on an internship that I completed while at university, for an Australian fashion label based in Sydney. Every single woman I met while I was working amidst the bubble-gum pink walls of the head office, was a sister and made me feel all of the good things we should feel when we work alongside one other. After working within a really positive female environment, I was inspired to capture this feeling in 'sisters in may'. To me it reflects a sense of support, value and beauty among women.
When did you paint your first brush stroke?
My amazing mum has always encouraged creativity, being a very talented interior designer and artist herself – so I'd say very early on in life. I do recall painting canvas pieces when I was twelve and selling them at the local markets in the hope that I'd have enough money to buy a Chanel handbag. Bitterly, bitterly disappointed regarding the lack of handbag, but the sales did provide me with the confidence to continue painting throughout my teenage years.
This comfort with painting led me to fall into commercial art when I was working at Furn-Niche, a design company based in Teneriffe that specialises in hotel furniture and styling fit-outs. While working in administration there, I was fortunate enough to become the in-house artist and created abstract artworks to be featured in various Quest and Aria apartment buildings throughout Australia. This kind of painting allowed me to experiment with many artistic styles and led me to question what my own personal aesthetic was.
Where do you see yourself in five years?
I hope to be creating artwork that inspires more women to be a sister to themselves and to others.
What's a hidden gem in Toowoomba we need to visit?
Toowoomba is full of hidden gems and two of the things that make a gem precious are its rarity and superior quality. Those are two qualities that Banter Coffee Kitchen in the Toowoomba CBD boast. Rare, because upon your first visit it feels like you've been going there your whole life. Getting your morning coffee at Banter is like a warm hug. The small team are also passionate about ensuring the highest quality products, making sure every cup is outstanding. Also, important to note: a selection of my first series of prints are hanging on the Brouhaha Gallery wall through to December!
Another hidden gem is Queens Park Botanic Gardens (when there aren't thousands of people there). If you come up outside of September's Toowoomba Carnival of Flowers, it will be just as beautiful, but you will be able to appreciate its peacefulness as well as the gardens.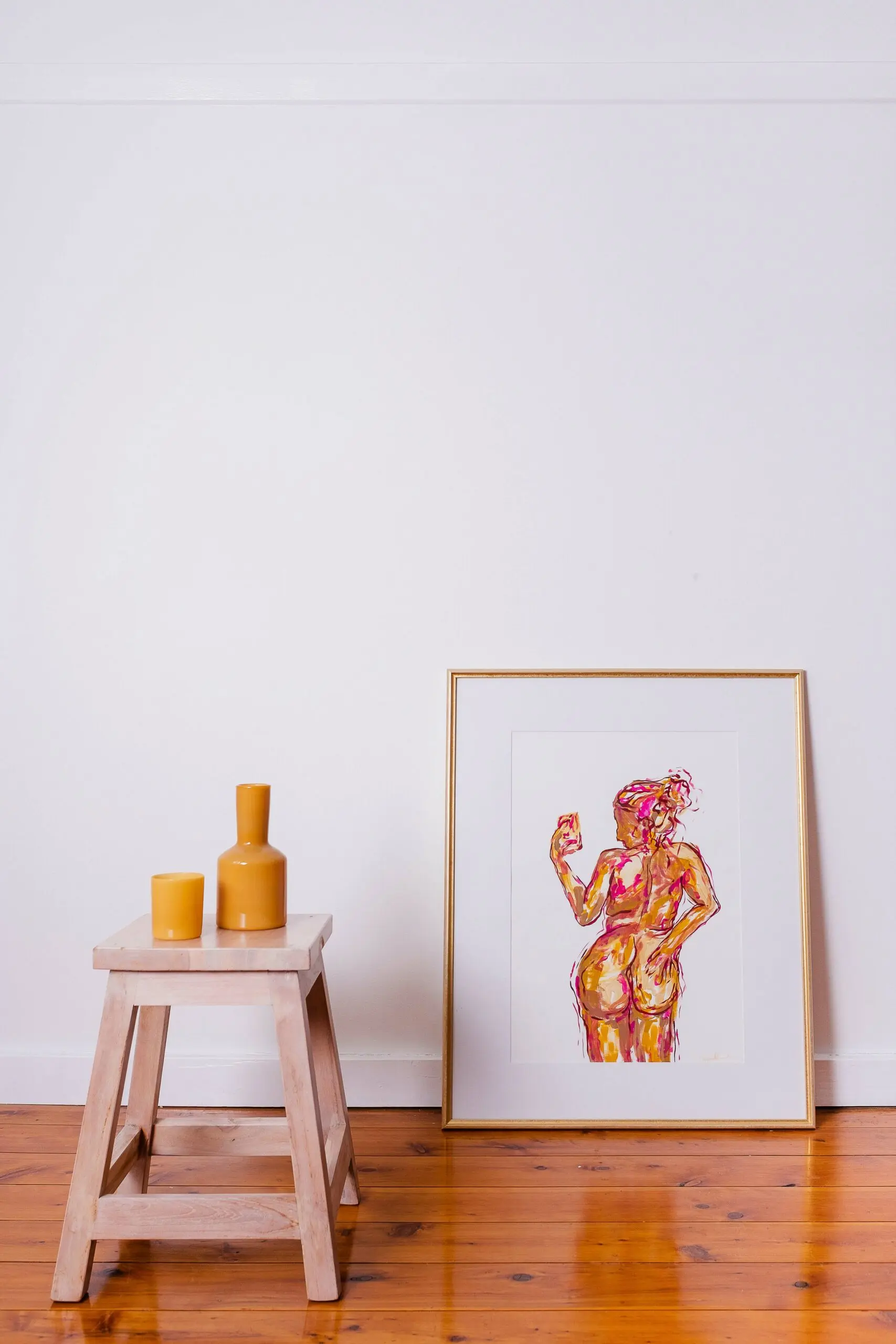 If you could have a painting hanging on any wall in the world, which would you choose?
Jamie Beck is a beautiful photographer who creates the most transporting and moving images. I've been following her work for years and would be incredibly honoured to have a piece hanging on the wall of someone that I find so inspirational.
Imagery: Morgan Journal