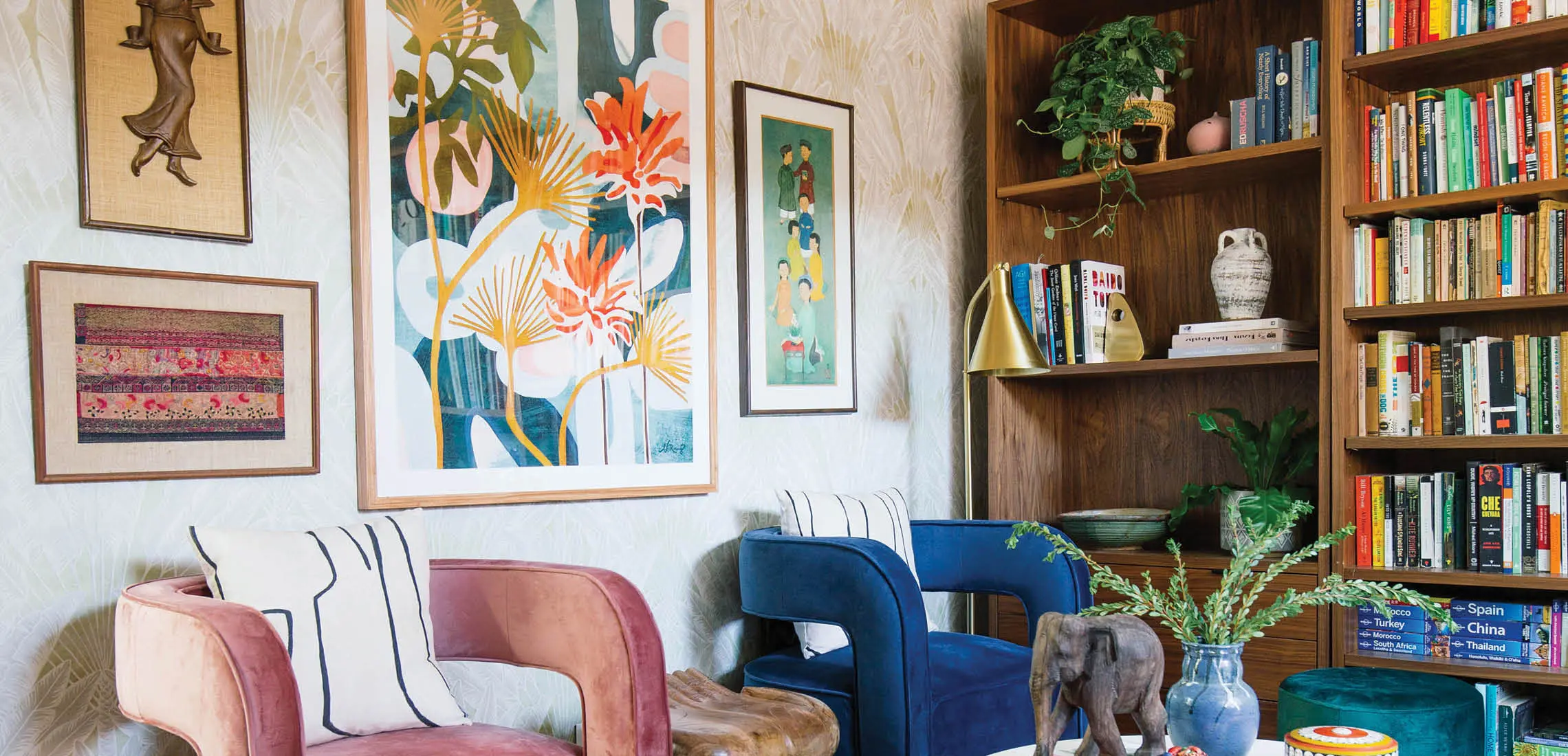 Forget Painting, Here's Why Wallpaper Is Making A Comeback In The Interior Space 
Reinventing the wall 
By Teagan Witherow | 21st September 2023

Just like the resurgence of Y2K in fashion, the once dated wallpaper trend is well and truly making a big comeback in the interior world. But it's probably not how you would remember it; gone are the days of spending hours installing finicky wallpaper. These days, it's actually a pretty straightforward process, Milton & King Co-Founder Bryce Capp tells Style Magazines. 
Hi Bryce, thanks for chatting to us! Tell us, what inspired you to start Milton & King all the way back in 2008?
At Milton & King, we understand the powerful impact design has on our lives, and how it shapes our experiences, evokes treasured memories, and tells our stories.  Drawing inspiration from a rich tapestry of artistic disciplines throughout history, our wallpapers are meticulously crafted to evoke immersive and captivating experiences within even the most ordinary of spaces.
Why do you think wallpaper is making a comeback?
Wallpaper is undoubtedly seeing a renaissance, especially in Australia – even though its popularity never truly waned in regions like the US and Europe. The resurgence can be attributed to several factors, such as product evolution, ease of use, and changing design trends. 
First and foremost, modern wallpapers are far superior to the dreaded paste-the-paper style product that many remember from their younger days. On a local level, there's a noticeable shift in design sensibilities – interior designers are leaning more into the depth, texture and personality of unique wallpapers and moving away from monochromatic beige, grey, and white-on-white interiors that characterised the early 2010s.
What are some trends you are noticing in the market?
The monotony of all-white interiors is receding, making way for interiors imbued with texture, colour, and a sense of depth and warmth. The emphasis now is on personalising spaces with a blend of unique items, cherished heirlooms, or thrifted treasures.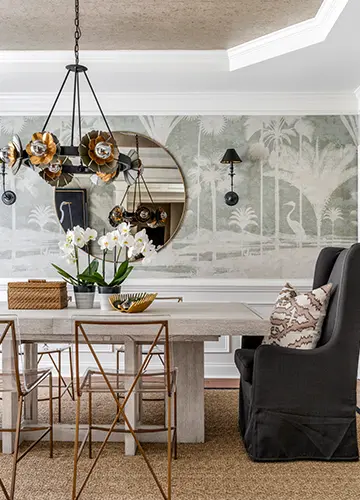 The more is more trend is having a moment as well – what are your thoughts?
It's debatable whether the trend we're observing is genuinely 'more is more' or simply a shift away from the starkness of white and beige. The core of this style, which we call 'dopamine décor', revolves around personalisation and individualism for each homeowner. Designers wield colour and texture to create warmth and depth which is fundamentally lacking from the 'millennial grey' that overtook the design world in recent years. 
What are some of your best sellers? 
Ticking Stripe design is a consistent winner, alongside the classic Mel's Buffalo Check, and the recently launched Grande Climbing Sweet Pea from Maine House Interiors has had a fast run to the best-sellers lists. 
Top tips for installing your own wallpaper at home?
With the right tools and a touch of patience, the process is straightforward. It's crucial to use a sharp Stanley knife and a straight edge during installation. We provide detailed hanging instructions with every wallpaper order, and also offer an instructional video for repeated viewing to ensure flawless application, every time.
Explore the chic Milton & King range here.