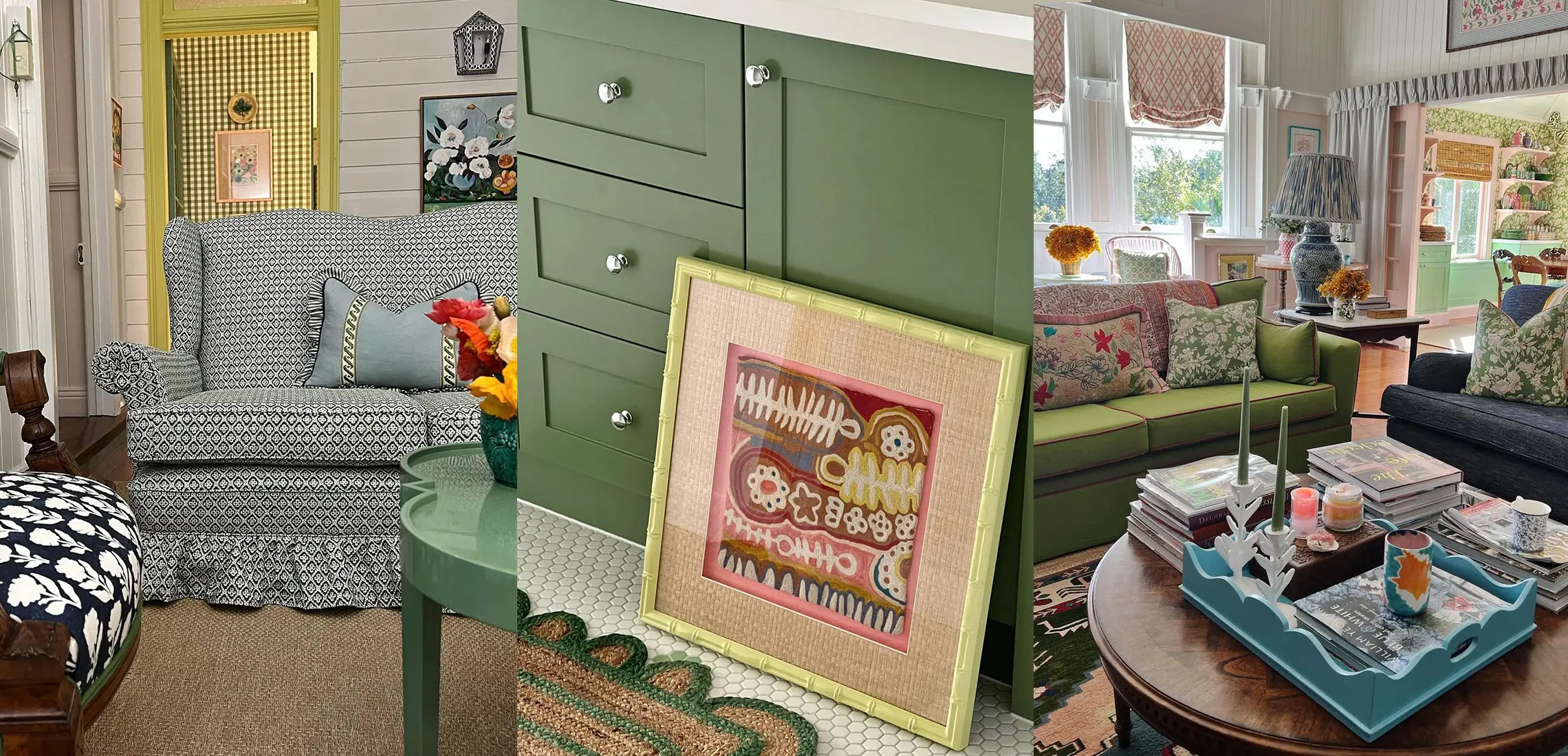 More Is More: How To Rock The Maximalist Decor Trend
Pattern, texture, colour, oh my!
By Penelope Pelecas | 8th September 2022

Maximalism, the more is more trend, whatever you want to call it is having a resurgence – and we're totally here for it.

Gone are the days where clean lines, white walls, and understated grey and tan furniture rule the world of interior design. These days it's all about filling our homes with the things we love – whether that's a green velvet armchair passed down through generations, a colourful rug, or a patterned vase from Europe.

 Interior designer Tina Kent of Lady Chatterley's Affair, an online shop and home decorating service, describes the maximalist décor trend as, "layer on layer on layer on layer, all working beautifully together to create decorative cohesion that is interesting, personal, and very special.

I love that it allows for so much personal expression of yourself, your family, your ancestry, and your hobbies and quirks," Tina says. "The idea that your home is a very personal space filled with a whole lot of pieces that have so much meaning is so important to me."

So how do you do it? Well, to get started, Tina reckons every chair or lounge needs to have either a coffee table or drum stool next to it. She then recommends adding a lamp with a beautiful shade and a cushion to the chair for an added oomph. 

"All the pieces are comfortable to use and aesthetically pleasing for the people living in the thoughtfully-created space."

She also recommends adding a rug where you can, as well as a tray filled with books, candles, and a potted plant or fern for an extra homey touch. And don't be afraid to mix colours and patterns together, just be sure it doesn't get overly cluttered – it's a balancing act!

"I think there is a big difference between thoughtful layering and clutter," Tina says. "To do it well, it needs to be carefully edited. It requires long-term vision and very considered decision making."

Tina is also a big believer in working with what you've already got, whether that means refreshing an old coffee table with a new coat of paint or changing the trim on your armchair.

"I find it hard watching people waste money on cheap furniture and home décor pieces time and time again," she says. "It's a good idea to spend money on something with great bones that you can use for a lifetime.

The nature of custom decorating is incredibly special, and the notion that you buy fantastic pieces of furniture and home decor once and then change them around with new fabrics, trim, and paint colours over time is economical in the long term, good for the environment, and deeply thoughtful."

Thinking about jumping on the maximalism trend? Check out 12 of Brisbane's best interior stores to start elevating your humble abode here.