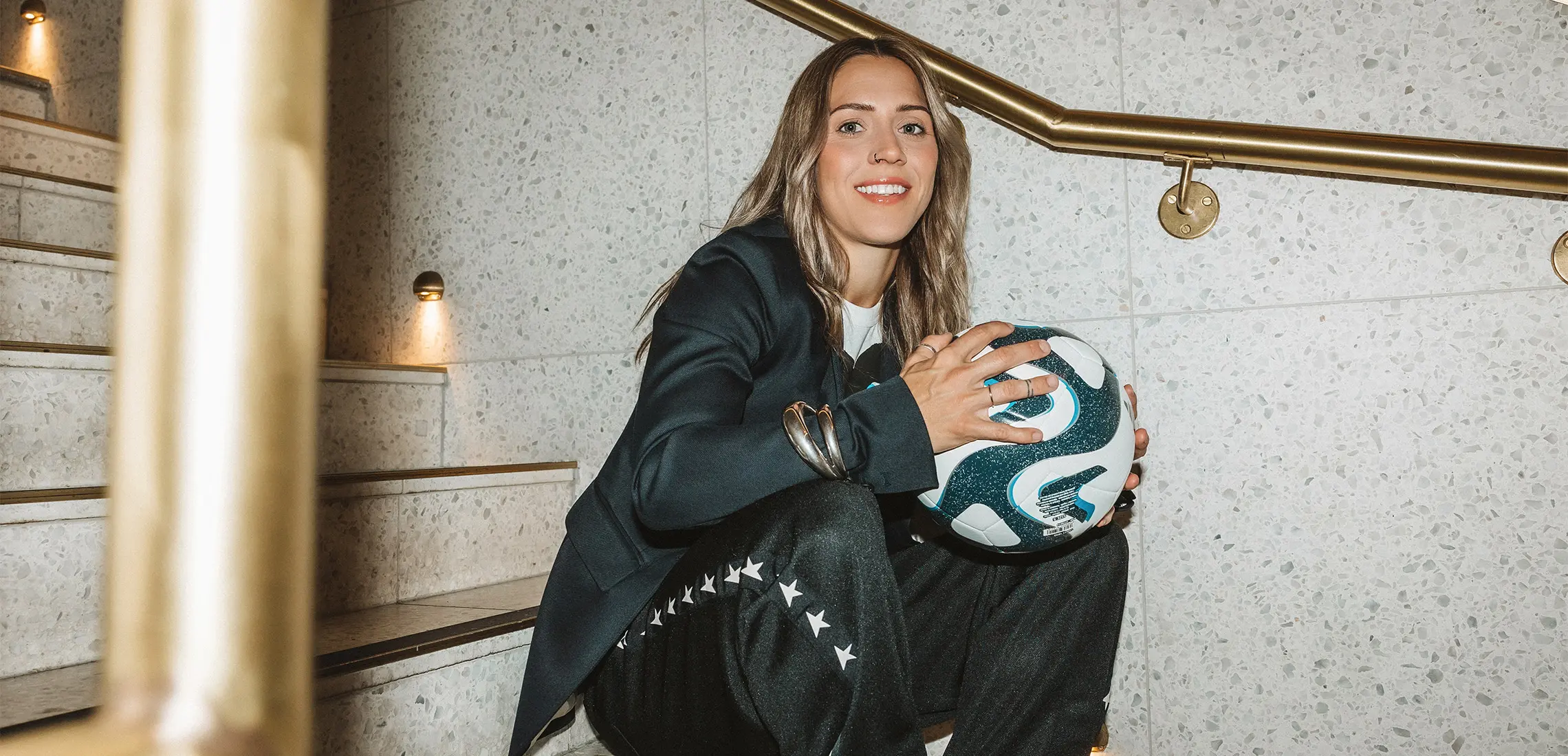 How Motherhood Reignited Matilda Katrina Gorry's Passion For The Game
Kickin' goals 
By Penelope Pelecas | 12th September 2023

Matildas star Katrina Gorry was ready to hang up her boots three years ago. "Spending so much time away from my family, I started to resent the game," she tells me while getting hair and makeup done for an exciting editorial shoot we've organised.

It was 2020 and Katrina, or 'Mini' as she's affectionately known to teammates and fans, was playing in Norway. She decided to temporarily step away from the game to start a family – something she always dreamed of. So, Katrina set out on her fertility journey alone and began the process of IVF.

Katrina gave birth to her beautiful daughter, Harper on 16 August 2021. And just two short years later, she was representing Australia in the FIFA Women's World Cup semi-finals, which coincidentally marked her 100th appearance for the Tillies as well as her daughter's 2nd birthday. You couldn't write a fairy-tale quite like it.

We're sitting in a hotel room in the heart of the Fortitude Valley (Katrina's a Brissy local, she grew up a mere five minutes away in New Farm) and I ask her what compelled her to continue pursuing the sport she loves.

"I feel like [having Harper] reignited my passion for the game, I found the love for it again," the 31-year-old midfielder says. "Being able to come back and play my 100th game on her 2nd birthday was pretty cool. I don't know how it worked out, but it was a special day for us both."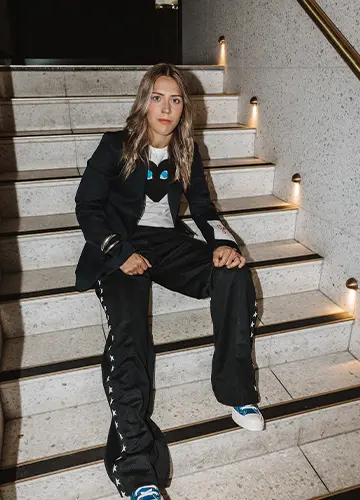 And while all of Australia knows that unfortunately the Tillies didn't take home the trophy, they certainly created a lasting legacy, one that will no doubt inspire the next generation of aspiring football players to come.
"Of course, we wanted to go home with the medal around our neck, but I think we did exactly what we set out to," Katrina says.
"Everyone's still talking about the games, it's just been incredible. Anyone you kind of talk to, whether they follow football or not, [tuned] in to watch the games and I think that says a lot."
I begin telling Katrina one of my favourite memories from the tournament was watching the quarter-final shootouts on my husband's phone in the middle of West End (we ended up attracting a crowd of 20-plus people – it was unreal!).
"I've never really felt a feeling like that in football before," she recalls. "It feels like we played the final in that game. I feel like we probably used all our energy on that game, and it was really hard to get up for the next two games. So, I think for all of us that was a special moment that we will hold close to our hearts forever."
 There's so much more to Katrina Gorry. Read the full interview in our upcoming October issue – stay tuned!