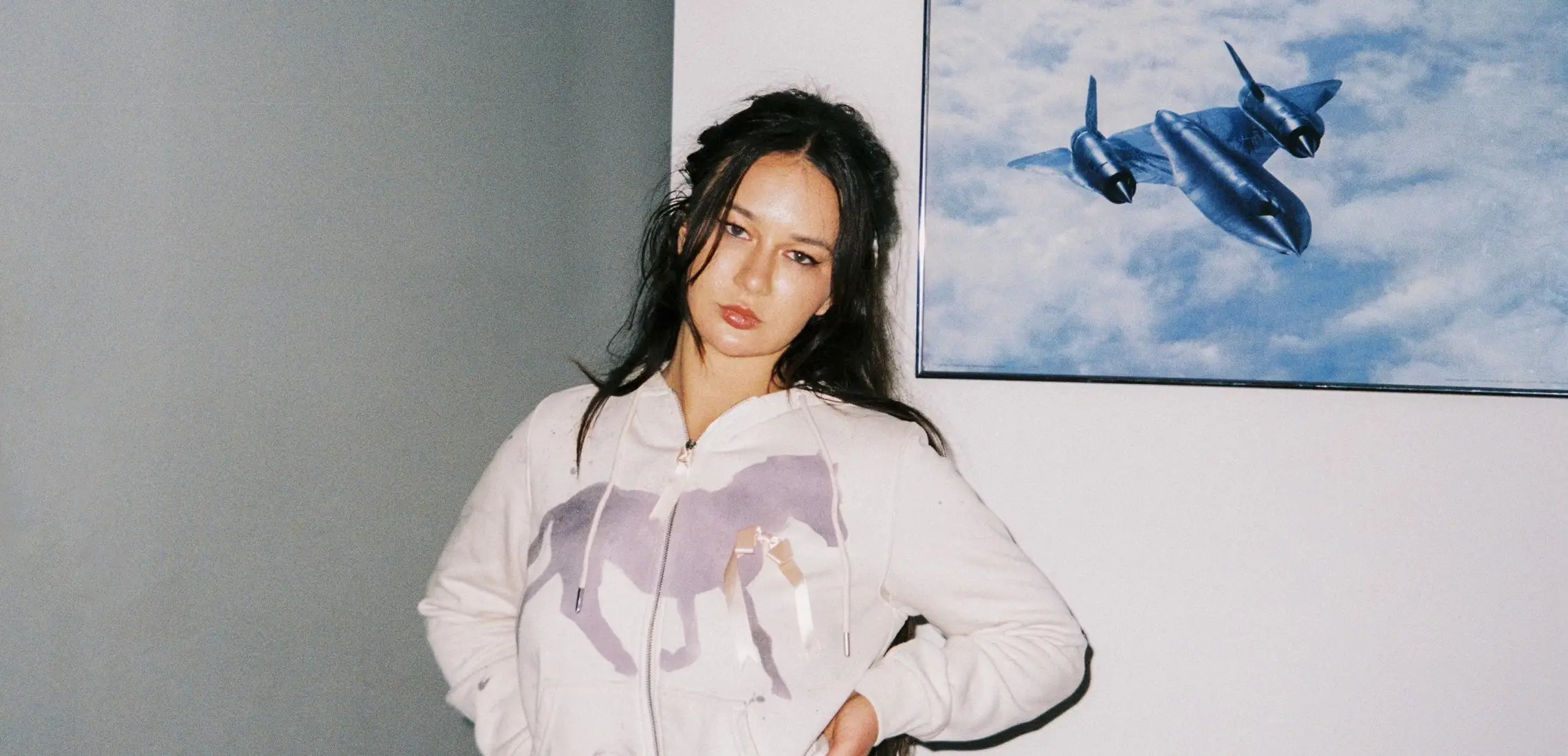 Five Minutes With The Princess Of Brisbane, Mallrat
The queen of pop
By Dinushka Gunasekara | 5th May 2023

Listening to Mallrat's discography is a full body experience. It starts with a familiar buzz energising your veins to thrum alongside the acoustic-slash-synth beats, before your hands seem to sway through the air of their own accord in a reminder why pop is truly for the people. 

While Mallrat has cemented her status as a national treasure, the gal behind the moniker – Grace Shaw – is all Brisbane through and through. Off the back of her debut album and Laneway sets, we stole five minutes of the local legend's time, ahead of her national The Butterfly Blue tour, kicking off in her home city's Fortitude Music Hall on 12 May.  
Congrats on your Laneway gigs! What was that experience like?  
I was a bit sad when it was all over – I had wanted to play Laneway for years and it was exactly as fun as I hoped it would be. I felt very privileged to be on the same lineup as artists like Phoebe Bridgers, HAIM, 100 Gecs, and Turnstile, and to see them perform.
What can people expect from The Butterfly Blue tour?
To hear my world-class album, live with a band, before I lock myself in the studio to make something that sounds completely insane.
How would you describe the Brisbane music scene? 
Effortlessly cool and punching well beyond its weight. We've got Cub Sport, Sycco, Golden Vessel, Hallie, Felivand – I feel so proud when I go overseas and show people what I've been listening to and then at the end I get to say, "Aren't they incredible? Yeah, that's my friend from Brisbane."
What do you see as the future of pop music? 
I see it when I look in the mirror x
What lyric of yours resonates with you most at the moment? 
Today at rehearsals we were practicing 'Make Time' and I noted that it is probably the most 'me' thing I've written. Rambling lyrics about bugs and clouds and unrequited love and public transport.
As the princess of Brisbane, what do you love about the city? 
I love the sound of Brisbane birds when the sun is coming up; mangoes in summer time; and also the Hungry Jacks in Queen St Mall.
What's your go-to itinerary for a night out in Brisbane?
It starts with doing makeup on the floor of a friend's bedroom and ends riding Lime scooters along the Brown Snake.
Who's your favourite homegrown designer right now and why? 
I really love Karla Laidlaw and Maroske Peech – maybe because they are so good at ugly-cool which is one of the best forms of cool. 
In your opinion, best mall in Brisbane? 
Queen St Mall supremacy! I used to work at the food court in Wintergarden. There was nothing better than finishing work in my stinky salad dressing clothes and then meeting a friend at HJs, getting bubble tea, and then people watching in King George Square.
Last tickets for Mallrat's The Butterfly Blue Tour are available here.