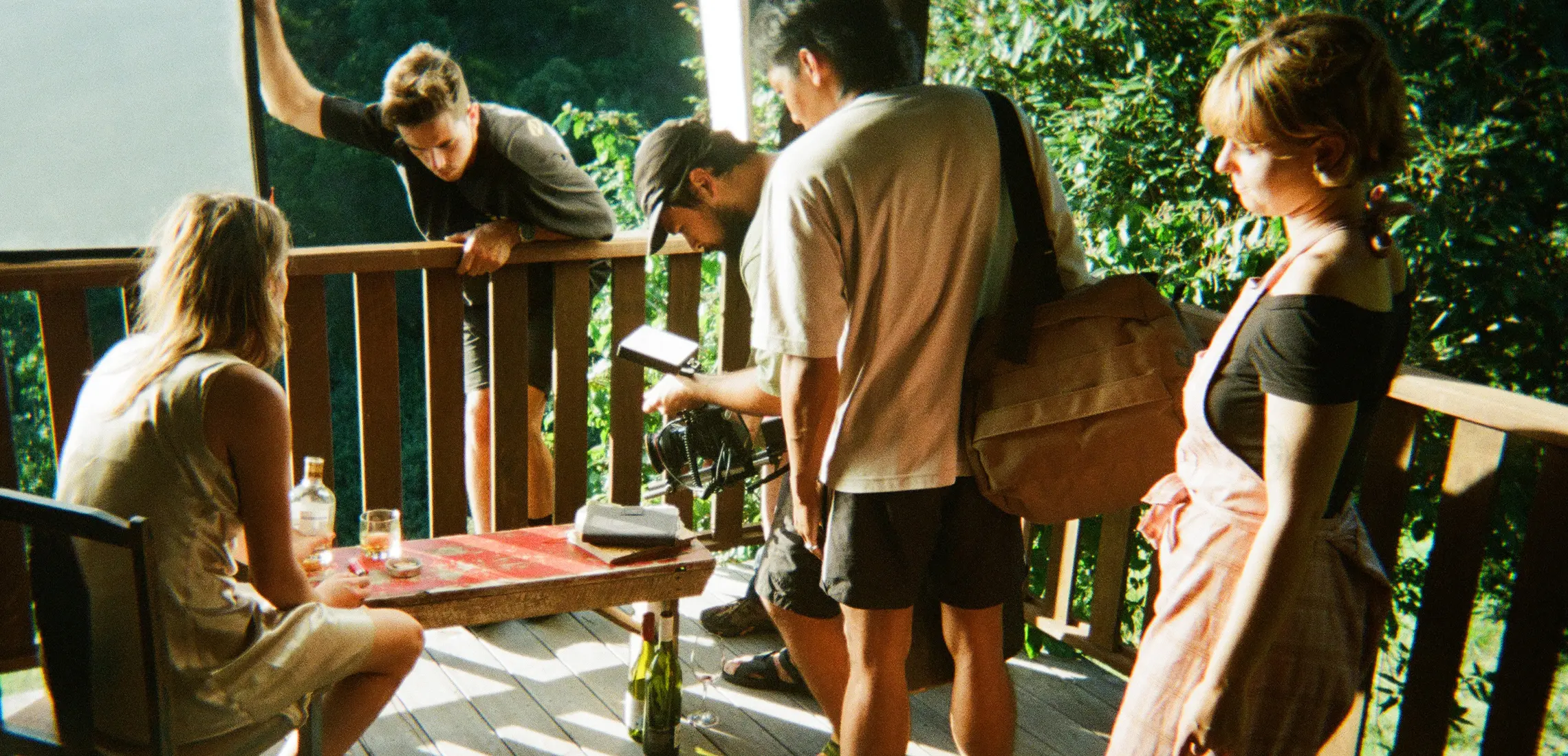 Lucy Dron: The 21-Year-Old BNE Musician To Keep On Repeat!
BNE beats on repeat!
By Guest Styler | 9th June 2021

Defying genres is the regular for 21-year-old local musician Lucy Francesca Dron. With the release of her latest single 'Liquid Numbing Pain', I sat down with Lucy for a hot minute to chat all things in tune.

If you're a lover of The Strokes, buckle in and get ready for an emotional concoction of indie rock, jazz, folk, and psychedelia. Deputing on Triple J Unearthed, Lucy's career got catapulted, landing her thousands of plays on Spotify and a name here in Brisbane. From studying classical cello at age seven to completing a contemporary voice education, Lucy found the world of recording and YouTube, making her way to the Music Industry College in Fortitude Valley. Cue the anticipated release of her next EP, Leftovers, this month!

Three days spent in Maleny filming the music video for Liquid Numbing Pain, we got a sneak peek into the crew's creative process, getting to see the BTS of its creation. Let's delve deeper into the Brisbane music scene!
Where do you find inspiration in your music?
Majority of my music stems from a dark place. When I am feeling in pain or going through something personal, it heals me and becomes a very therapeutic outlet. I enjoy spending time getting creative with musical ideas and transforming that pain into something beyond me. Other than pain, nature inspires me so much – it's so dynamic and filled with inspiration.
If you could perform anywhere in the world, where would it be?
I'd love to play around South America! Ever since I was a kid I've been insanely drawn to that part of the world, and there are a few people there who have supported my music for years who I would love to connect with.
If you could change anything about the Australian music scene, what would it be?
I guess one thing I've disliked is sometimes it can feel a bit reminiscent of high school. Trying to find your place within a world of different people, where groups form and people rise to the top, power dynamics start unintentionally forming. If you put a large number of humans in one place or field of work, hierarchies inevitably form. It's just something I've felt and noticed that tends to make it easy to feel out of place at times.
What has been the biggest challenge and the biggest success in your music career so far?
My biggest challenge is making income from what I create. I feel as though it's a risky sacrifice you have to make if you choose to pursue a music career. Sometimes I wish I could just be content having music as my hobby and find happiness in another practical source of income, but I am one of those people where I just know music is the only thing I want to pursue, and I'm so passionate about it. I am at a point now where I want to be able to make an income from what I am creating so I can continue recording and connecting with people. That has been my biggest challenge so far, as it requires a lot of risk taking and sacrifice.
My biggest success is having people tell me they feel genuinely moved or inspired by my music, because that's seriously what it is all about. I know how much different artists have evolved, changed, and saved my life, and it is the best thing in the world when my art can have that affect on someone else.
Who should we keep our eye on in the upcoming Brisbane music scene?
She hasn't released anything just yet, but a friend of mine, Danika Paprika, will make waves eventually and I am here to say I called it before she blows up! Nicole McKinney is also an incredible up-and-coming female artist and my bestie Sammm. has changed my life with his songs, so check them out too.
Why is it important to have a music video attached to a song?
It brings the song to a whole other dimension of experience which is just super magical! It can draw out things you didn't even notice about lyrics or the meaning of the song, but it can also be interpreted by the viewer in their own unique way. I had someone tell me what they had always thought one of my songs and videos was about and it was completely different to what it meant to me. It's just a whole other powerful way of connecting your song to the audience.
Talk us through the process of creating a music video and getting it to reflect the vision you had for the song?
It was a lot of me listening to the song on repeat on the bus to work and envisioning the music video in my head. Then once the idea formed more and became clearer, I would sit and take notes of each scene with timestamps to the song. Then I would refine my notes, hand them to Phoebe Faye (Director) and Johnathon Oldham (Cinematographer/Editor) and they would further refine them with proper treatment and shot list.
We spent a lot of time doing pre-production planning so we could make sure that on set, everything we were doing was extremely clear and easy. The team I had working with me is what really brought this vision to life. Everyone was so good at their assigned task, I trusted them and they were very encouraging in getting me to perform the best I could. We all flowed really well together to make some magic!
QUICKFIRE
CD or vinyl? Vinyl
Ultimate artist fashion muse? Mazzy Star
Planned gigs or improv sessions? Planned
Favourite song (by you)? In This Time (not released yet)
Favourite song (not by you?) Human Sadness by Julian Casablancas and The Voidz