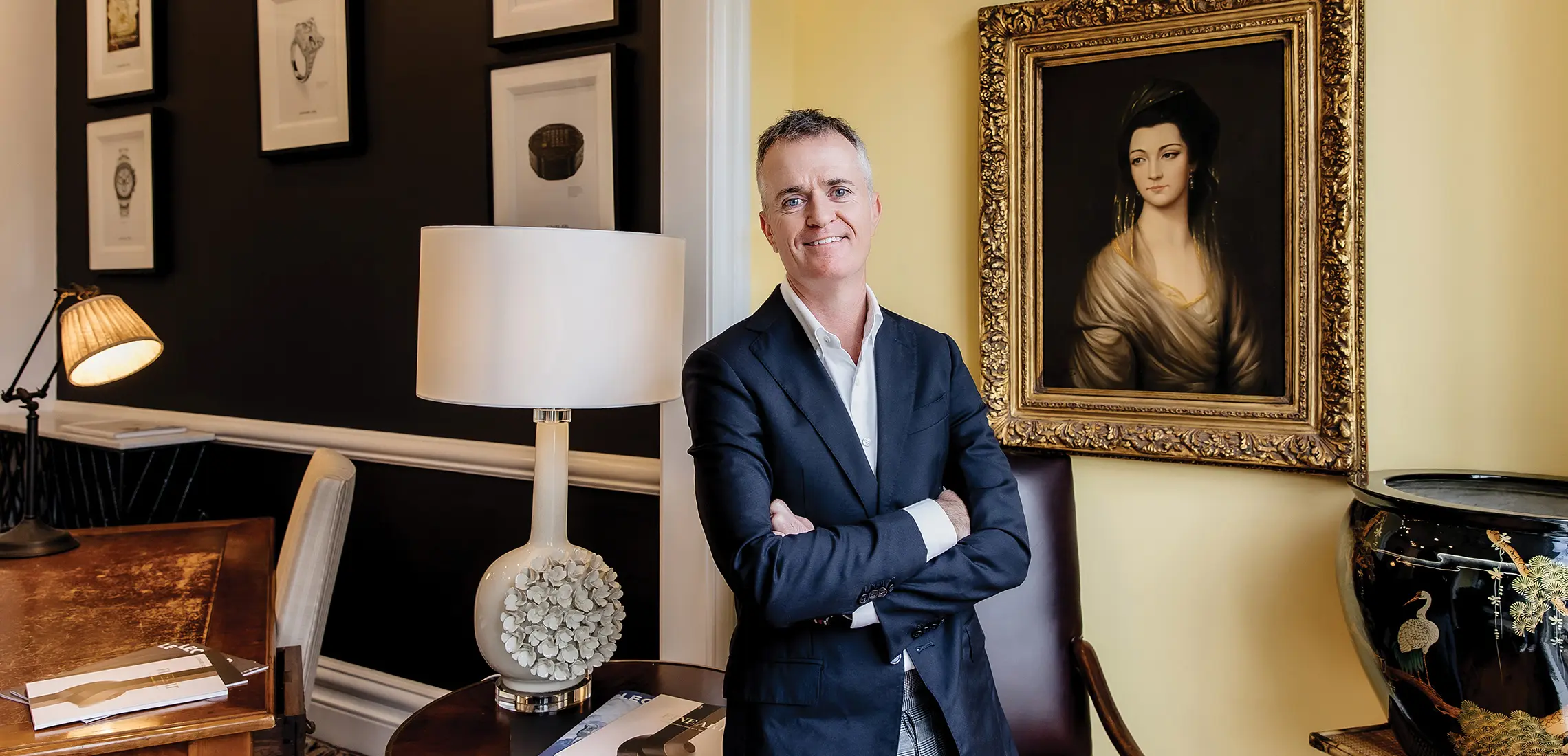 Where To Find A Treasure Trove of Rare Jewellery and Art In BNE
Where old meets new
By Guest Styler | 6th August 2021

Some things in life are well worth searching for. Heirloom jewellery, fine art, and vintage timepieces just to name a few. There's something iridescently special about a piece of jewellery from a bygone era or a collectors art piece – oh the stories they would tell!

Leonard Joel, which started in Melbourne, has been specialising in curated auctions since 1919 and have been working with important and fine jewels, timepieces, fine art, decorative arts, Asian works of art, modern design, prints and multiples, luxury, and more for over 100 years.

If the thought of the word "auction" evokes an intimidating image of paddles waving frantically in the air and auctioneers speaking lightning-fast gibberish, Leonard Joel's online space is a great place to start, as well as right here in Brisbane with specialist Troy McKenzie.

Starting at the age of 17, Troy has been surrounded by high-end jewellery most of his life. Born and bred in Brisbane, he started as an apprentice jeweller, working his way up in manufacturing jewellery, designing, and repairing. Since then, he has studied gemmology through the prestigious Gemmological Institute of Great Britain, earning him the coveted FGA post nominals. Troy has also studied advanced diamond grading in Antwerp, Belgium, and is also a registered valuer.

"It's taken me all over the world buying and selling rare and unusual pieces," he says. "Jewellery is my area through and through, but our greater team has specialists in so many other areas, such as decorative arts. At Leonard Joel, we access pieces from near and far, so we have the variety to suit everyone. We have the traditional brick and mortar stores in Melbourne, Sydney, and Brisbane (with a recent representative now in South Australia), but we have the online space as well. It's such a wonderful way for people to purchase. The price point can be more appealing, collections are diverse, and in Queensland, we are seeing more and more interest," says Troy.

Branching into Brisbane eight months ago, Leonard Joel's space sits effortlessly on Latrobe Terrace, in the heart of Paddington's eclectic and artistic scene. "Being one of the most established auction houses in Australia, Leonard Joel is highly regarded. We offer valuation services, appraisals, and auctions for extraordinary items ranging from historical pieces, vintage pieces, Archibald prize pieces, or new and completely unique pieces so you are bound to find something a little different," says Troy.

Whether you are starting a collection, looking for something truly unique, or decorating your home, the Leonard Joel team have something to suit every taste, interest, and budget. Simply create an account online with four ways to bid (all open to the public) online, by phone, with an absentee bid, or in person.