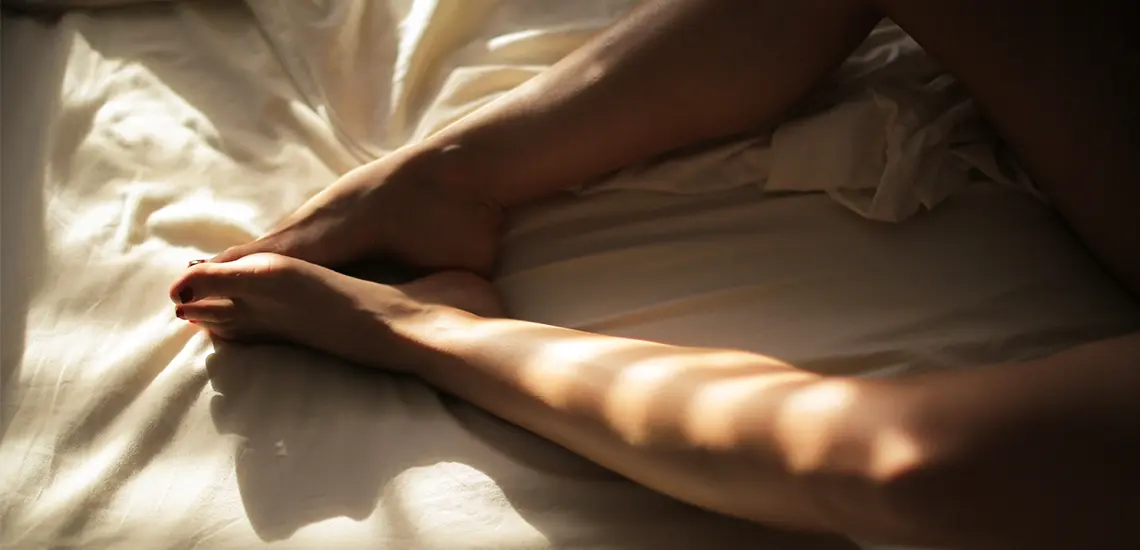 Leg Exercise Tips You Need To Know
Summer legs were made in…isolation?
By Guest Styler | 16th April 2020

The temptation to turn in to a couch potato and binge watch another series on the TV is at an all-time high! While we're restricted in our abilities to get out and head to the gym or even the beach, there's plenty that can be done at home, starting with your pins!

Forget the saying "summer bodies are made in winter", we're all about "healthy legs are made in iso."

We went straight to the experts on this one and hit-up The Leg Vein Doctor for some top tips, whether you have varicose veins or not!
Keep moving
If you suffer from varicose veins, then one of the worst things to do is stay in the same position for a prolonged period of time as it can increase your risk of a DVT. So, it is important to move around regularly in order to keep the blood circulating and not pool in the legs. Get up and walk around for five to ten minutes every hour or do airplane exercises with your feet (and daydream about your next or last overseas holiday).
Work with what you have
You don't need a whole gym fit-out to get moving – use cans as weights and a staircase for some old-fashioned step aerobics. There are lots of fabulous free online exercise videos – check out The Leg Vein Doctors' YouTube channel for a video specifically for a floor-based work out to improve leg health, or these seven home workouts.
The more the merrier
Get your partner or kids to join in and make it fun. Set up a Family Challenge and try to beat your own personal best. Burn some calories doing something silly like "Just Dance" or do your own CrossFit around the house with a different station in each room.
Walk it out
Go for a short trek around your local neighbourhood. Make it a daily activity and something you will try to keep up when everything returns to normality.
Stretch and breath
You don't have to be a yoga guru to realise the benefits of taking time to slowly stretch and move each part of your body individually. Take the time to listen to your breathing and focus on what you have to be thankful for despite the uncertain times. It sounds too simple to be true, but it certainly works to help your body and your mind.
Stay hydrated
Just because you aren't running around in your usual busy lifestyle, it doesn't mean you should drink less water. Remember to keep those fluids up! Water plays a vital role in facilitation the flow of blood around the body.
Please remember to follow these suggestions only if you are well. Should you be experiencing any symptoms of COVID-19 it is important you follow the directives from The Australian Government Department of Health www.health.gov.au/