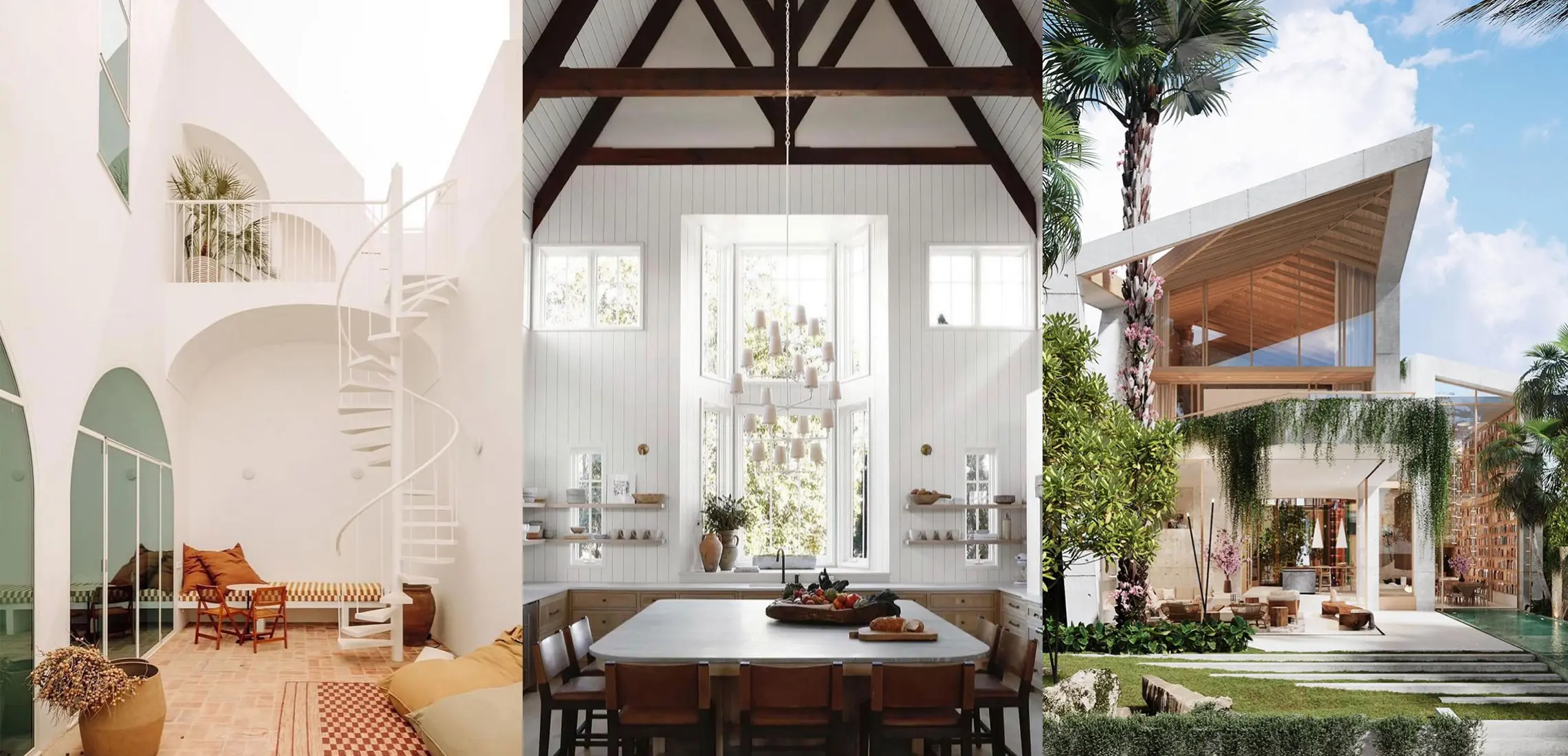 16 Interior Inspo Accounts You Need To Follow For A Home Sweet Home
Dig into these digs
By Dinushka Gunasekara | 4th August 2021

From a cave to a casa, homes have come a long way. What was once about functionality is now all about the fun, and we've found the pics to help get you there.

Whether you prefer a minimalist aesthetic or 'more is more' is the only rule, we've rounded up the 16 interior inspo accounts that will fill your feed with all that and everything in between.

As the creative genius behind the design of your fave Byron hangout, Raes on Wategos, it's no surprise that Tamsin's feed is an interior goldmine. Filled with clean and contemporary aesthetics, you'll want to take notes on this one.

Dreaming of a Mediterranean life? This inspo account is full of sun kissed stones, fresh fruit, and couldn't-care-less flair – all you need for a beautiful seaside existence.

This gorg Airbnb sitting pretty next to the Del Rainbow store in Byron Bay is a sun-soaked loft-style apartment with playful accents from local creatives. Why wait for your AL to be approved when you can bring the holiday home to you?

The relaxed Aussie lifestyle comes to, well, life under the eye of Charles Hinckfuss. Simple, rustic, and minimalist is the name of the game here.

The home base of Peppa Hart's Sophie Bell is bound to give you interior envy! The Mediterranean farmhouse is a modern paradise with bright pops on a slick white backdrop that's built for kicking back.

As the textbook definition of an urban playground, the funky home in the clouds of these two Melbournians is wacky in the best kind of way. Follow for DIY tips and a whole lotta fun!

Small and sublime, this Hamburg home proves size doesn't matter. The cosy space uses simple pieces and a bunch of blooms to create interior magic.

If it's time for a reno, this is the account for you. Packed with inspo pics, building tips, and oh-so-satisfying before and afters, your Saved folder will thank you for following Olive Cooke's dream home build.

If you like a healthy dose of whimsy in your space, this creative hub will be a feast for your eyes. Offering eclectic aesthetics from across the globe, whether you take a little or a lot is up to you!

While the cliffside mansions and jungle digs featured here might not be as attainable, the design tips most certainly are! An ode to the luxe bohemian style, this is destination décor at its finest.

Studying up on this lovely feed will make you feel like you have a degree in interior design! Packed with everything you need to know to design, renovate, and style your dream home, class is in session and has never looked this good. Catch all their tips on interior trends for 2021 and beyond here.

With a curated collection of daydream-worthy places and interior designs, this account is a brainstorm of architectural artistry. Be warned: the wanderlust will be raging in one scroll.

Another Airbnb goals, when you book into Ron Goh's Auckland space, you'll never want to leave. This plush oasis also makes an excellent case for how you can upcycle preloved goods!

The pieces really do the talking here, so don't be surprised when your décor wish list doubles (or triples). Cute, colourful, and delightfully kitsch, the spaces here will leave you giddy.

The creator of the coastal luxe that is Bajo el Sol Beach House in Burleigh Heads knows a thing or two about creating an eye-catching space, and her Insta proves it. From its sweeping arches to the surprisingly endearing Norman the cactus, this one's a beige beauty!

It's in the name – no matter what your dream home looks like, you'll find its twin amongst these stunning features. Double tap your way through masterpiece after masterpiece then bring it home!
Header image: @_therhapsody_