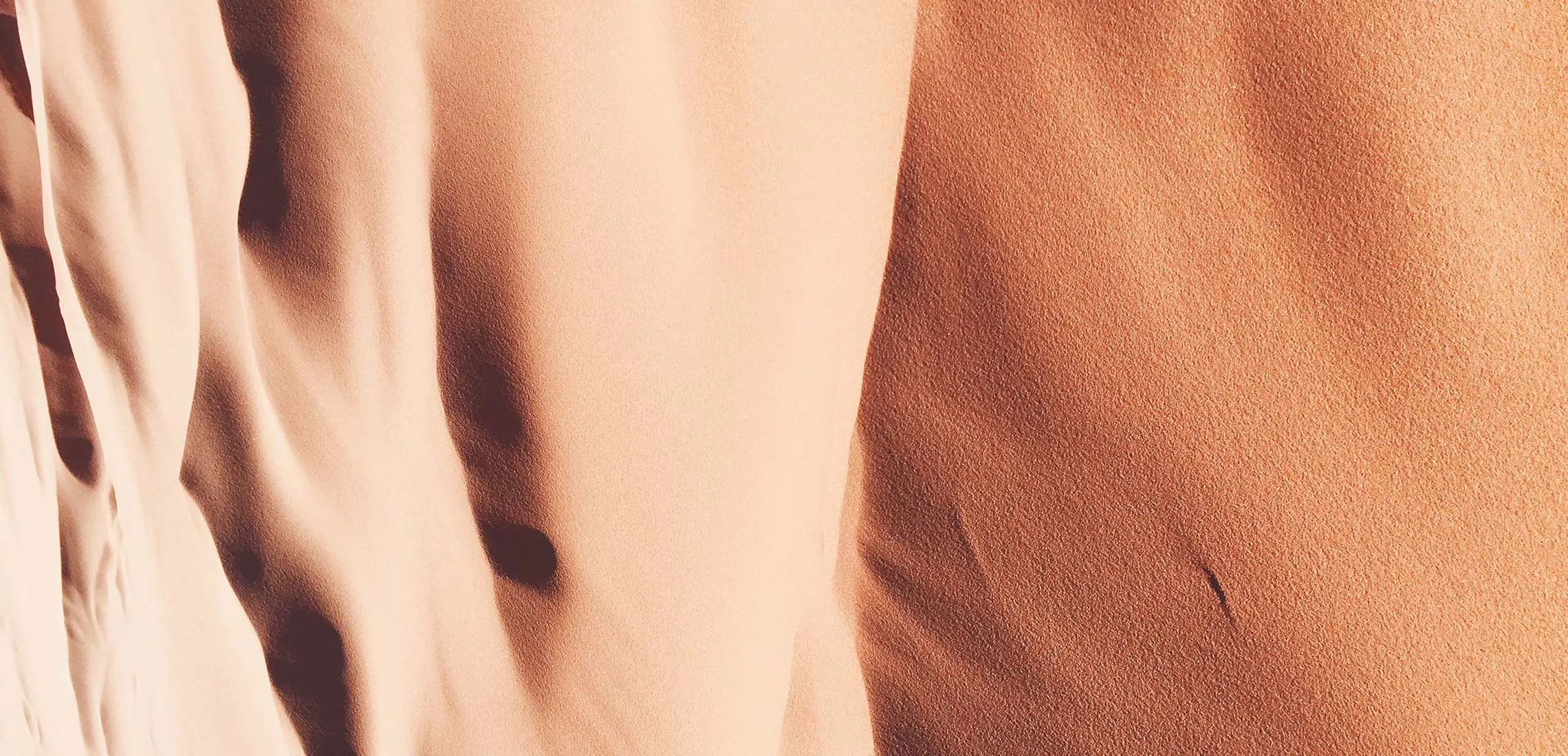 Indigenous Artists You Need To Follow
This is storytelling at its finest
By Dinushka Gunasekara | 25th January 2021

As the oldest culture on earth, Australia's Indigenous Aboriginal people have kept the techniques and traditions of their art form thriving in the most beautiful ways. From cave walls to canvas, contemporary artists are telling stories of heritage, Country, and experiences from the past, present, and future with pride and a whole lot of talent. Here are 13 of our favourite Indigenous artists you want to know about.

Big, bold and beautiful is the name of the game at this daring powerhouse. Kristy Dickinson is a proud Wiradjuri woman and the queen of bling whose statement earrings, necklaces, pins, hair accessories, and wall art have everyone talking – literally. Her pieces are the perfect conversation starters to tackle important political and social issues, designed with inclusivity in mind. With the likes of Ms Lauryn Hill and Drew Barrymore joining the charge, confidence is built into the blueprint of these wowsers.

Tales of earth and family are weaved into the beautiful work of this talented Quandamooka woman. Look familiar? You probably know Delvene Cockatoo-Collins' handiwork from the 2018 Gold Coast Commonwealth Games, as she designed the Prizewinners Medals, Commemorative Medal, and the large inflatable Migalu that featured in the Opening Ceremony. Nowadays she creates dreamy clothing, prints, tea towels, accessories, stationery and sculptures that explore the lived experiences of her family on Minjerribah (North Stradbroke Island), using clays and pigments found across Quandamooka.

As a young Kaanju, Kuku Ya'u and Girrimay artist, Emma Hollingsworth creates beautifully striking pieces that explore her culture and experience. Sharing stories of strength, identity and gifts from the Mother, she combines the traditional techniques of her ancestors with contemporary execution. Sneakerheads will also get a kick out of her custom designed shoes that truly stand out from the crowd.

In dreamy pastels bred from the earth, Natalie Jade captures the sun, the moon, and the natural wonders they gaze upon. Our July Crush paints from her soul, connecting with her ancestors – the Palawa people – and getting into a flow state, to create pieces infused with healing and love. Alongside her gorgeous art prints, she also offers personal spirit guide drawings, gifting you with a channelled message from the essence of your personal spirit guide.

As a proud descendant of the Muruwari people, Daisy Hill paints intuitively, the same way her ancestors did. Her contemporary dot paintings connect her to the trees, water, sand, sun, earth, and animals of the Motherland in all its beauty. By combining the traditional art form of her mob with Aboriginal language symbols and her own interpretations, she creates pieces that acknowledge her Country and gratitude for life.

When his job as a courtesy bus driver was put on hold because of the pandemic, Brad Turner reignited his passion for paint, originally inspired by his grandfather and rekindled by his daughter. The Bundjalung artist uses earthy tones of Country to create calming pieces that reference his spiritual heritage and culture. He's also been featured on The Block!

This mother and daughter duo are proud Gumbaynggirr custodians who not only use their contemporary art to uplift and inspire, but also as a powerful tool to help heal intergenerational trauma. Through palettes inspired by their ancestral homelands, their identify is ingrained in each piece and reflects the way they interconnect with all living things. From the rushing creeks to the soaring mountains of their home on Australia's East Coast, they have many stories to tell through their work.

As a Gudanji/Wakaja woman, Ryhia Dank grew up in the Gulf of Carpentaria, raised by the stories of her family. She calls her storying 'Nardurna', which means 'woman', and by utilising a bright and bold palette, she explores the many nuances of her identity. From the history of her people to celebrating a good ol' rainbow paddle pop, her work turns heads for all the right reasons.

Slinging "deadly merch for mobs and allies to rep", Gammin Threads is for those who want to live in full colour while empowering women. Founder Tahnee is a descendant of the Yorta Yorta, Taungurung, Boonwurrung, and Mutti Mutti nations, and Gammin is her side hustle – her main focus is at an Aboriginal family violence prevention service. Through vibrant typography and odes to pop culture, these threads will let you say a lot without actually having to.

When the pandemic turned her part time passion into full time painting, Kenita-Lee McCartney combined contemporary and traditional techniques to tell the stories of her community and experiences. She's a proud Wemba Wemba, Wiradjuri, Neri Neri, and Boon Wurrung woman whose pieces send messages of resilience, strength and guidance. Using pretty palettes and bold strokes, her work is made to empower.

With the veins of Country pumping through her pieces, Madison Connors – a Yorta Yorta, Dja Dja Wurrung and Gamilaroi woman – is always striving to make her mob proud. Her visual representations double as a natural remedy for her emotional wellness, reflecting the experiences that shape her perspectives of the world. With a Bachelor of Health Science as well as a Bachelor of Arts under her belt, she's collaborated with organisations like Cancer Council Victoria and Women's Health Victoria to channel her creative energy into both her passions.

Chucking on one of these jackets is sure to put a pep in your step! Ginny is a proud Gomaroi woman who created the brand because of her three nieces, who called themselves Ginny's Girl Gang. Each jacket, t-shirt and sweatshirt she makes is woven with cultural elements that make a powerful statement, and keeps the knowledge, stories and journey of her people alive.

This award-winning Menang Gnudju Noongar artist uses her work to share traditional stories learned from Elders, as well as her contemporary experiences growing up Aboriginal in Australia. Specialising in murals, corporate commissions and cultural art workshops, she uses her platform to educate and help bridge the gaps for reconciliation.