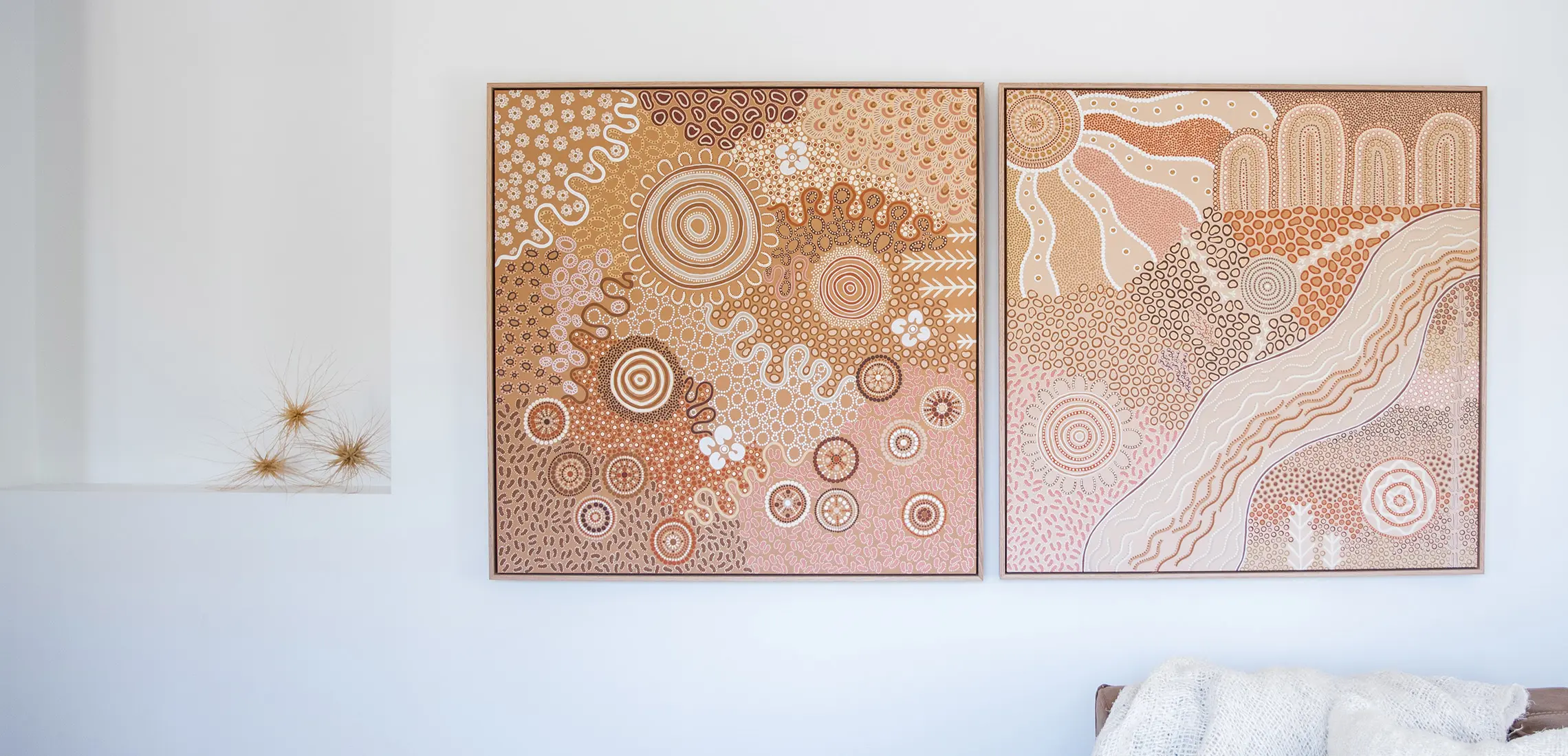 How To Respectfully Style Indigenous Art In Your Home
From heart to heart
By Dinushka Gunasekara | 25th January 2022

As an integral part of the culture for more than 65 thousand years, Indigenous art is truly something to behold. The art of no two regions is the same, reflecting the local Dreamings passed down along family lines. In fact, each family only paints the stories they inherit, ensuring they're weaved into the fabric of the future.

With meaning that lies far beyond aesthetic value, it's important to not slap any ol' piece on your wall. We spoke to contemporary Indigenous artist and proud descendant of the Muruwari people who is currently living on Yugambeh Country (Gold Coast), Daisy In Dots, about what drives her work and how to respectfully style Indigenous art in our homes.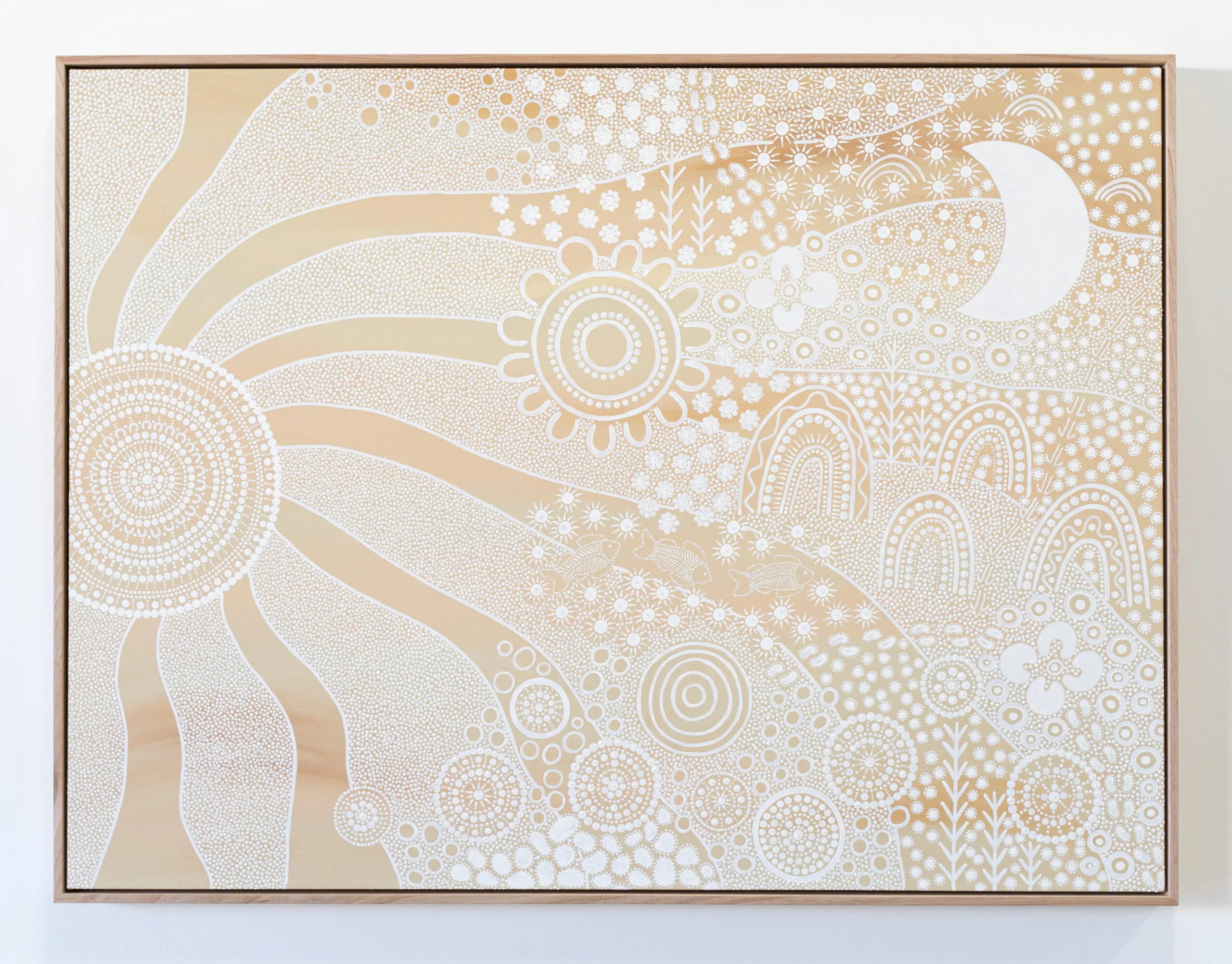 What does your art mean to you?
I feel an overwhelming sense of connectedness to my thoughts, feelings, and spirit when I paint. The painting process is a deeply spiritual and meditative experience for me. I paint intuitively, the same way my ancestors did, and my passion is to tell stories and keep the traditions of my people alive.
How do you know when a piece is finished?
When I can walk past the painting in my studio for a few days and I don't get the feeling it needs something more. It's an instinctual sense of knowing, satisfaction, and relief that, "Yep, it's done, I can walk away from it now."
What is the purpose of Indigenous art?
Through my dot paintings, I can connect to my identity and heal from my life experiences. My artworks represent the Motherland – the trees, water, sand, sun, earth, and animals. I paint to convey the beauty I see in all things, express my gratitude, and to acknowledge the Country I am walking, living, and breathing in.
What do people need to consider when styling Indigenous art in their home?
As with all art – not just Indigenous art – it's important for the collector to feel a sense of connection to the artwork. The colours and the story/meaning behind the artwork should resonate with you in some way. When collecting and styling art in your home, it should present as an authentic representation of YOU and your own unique style!
It is also very important when purchasing Indigenous art, that you research the artist to ensure they are in fact of Aboriginal or Torres Strait Islander descent. Unfortunately, there are a number of non-Indigenous artists using the traditional techniques of our First Nations people, which is considered very disrespectful and culturally inappropriate.
We acknowledge the traditional custodians of this land and pay our respects to Elders – past and present. Sovereignty of this land is not and has never been ceded and remains stolen. Always was, always will be, Aboriginal land.