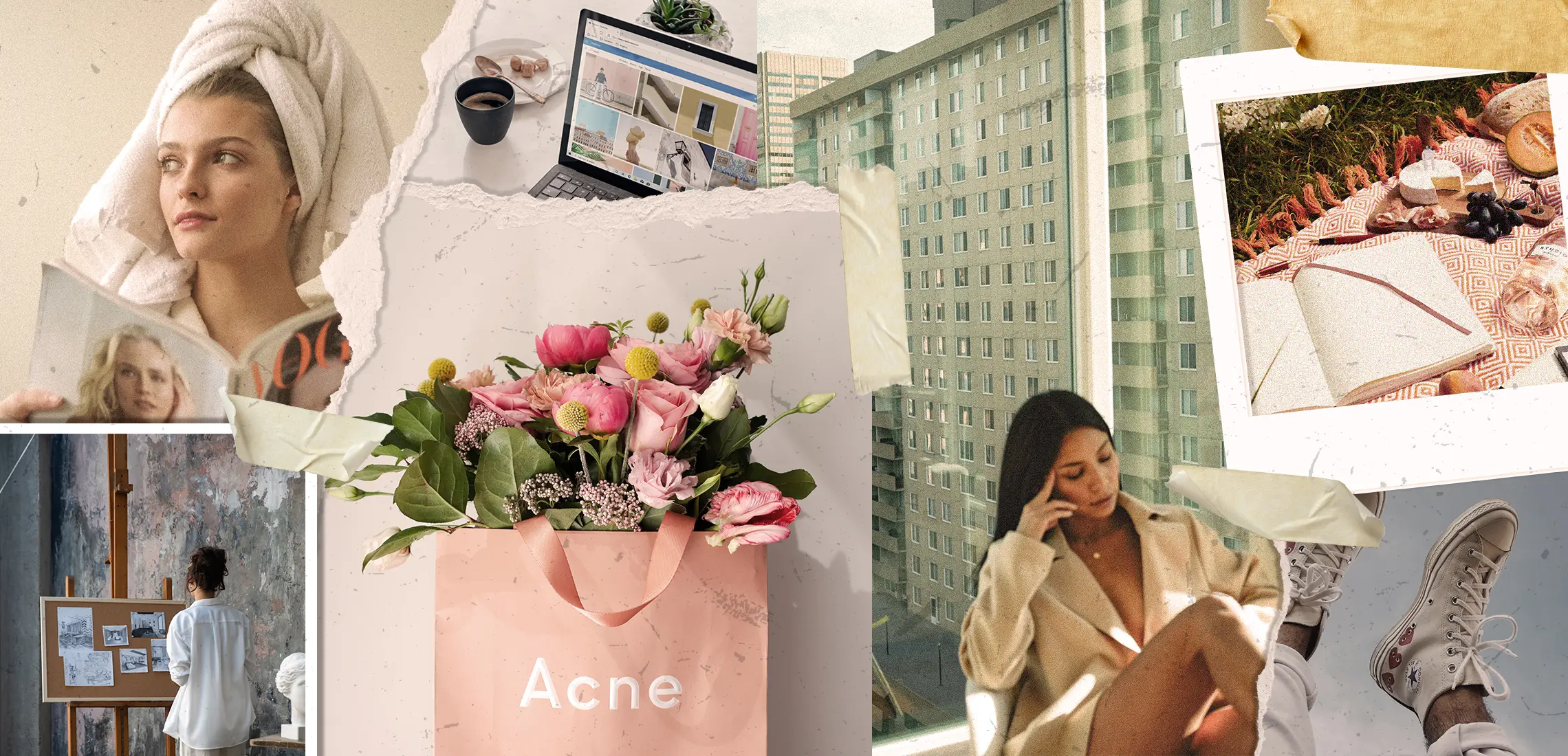 Hey Dreamer, Here's How To Make A Vision Board That Works
Turn your goals into a crafternoon
By Guest Styler | 1st October 2021

Think about some of the world's most influential thought leaders, celebrities, and entrepreneurs. How did they turn their wildest dreams into reality? When she wanted Barack Obama to be elected president, Oprah Winfrey made a vision board with a picture of him and the dress she would wear to his inauguration. When she was nine years old, Katy Perry made a vision board of her hopes to enter the music industry. While running on the treadmill, the queen (of the world), Beyoncé, displayed an image of an Academy Award in front of her.

Put away your crystals and your copy of The Secret, because we're returning to old-school ways of manifesting your dreams – vision boarding. Coming from someone who stared at a cut-out of Style Magazines' logo that was pinned to her vision board for months, part of me feels inclined to tell people I manifested getting this job as a journalist. But not without multiple internships, a university degree, and hard work! It goes without saying: there is no overnight success here.

Vision boarding is a tangible, powerful, and – most importantly – fun way to say, "Yes please!" to the abundance you'd like to receive. So, grab the scissors and your pile of magazines – we're about to show you how to create your own powerful vision board.
Step one: Be clear about your vision
With vision boarding, it's all about setting your intention, believing that it will become a reality, then taking active steps towards making that goal come to fruition. You want to be in a good headspace when you sit down to make yours. So, light some candles and get the lo-fi playlist going. Whether it's for a career, relationship, car, or lifestyle, imagine what your ideal scenario would look like for each of these, and visualise the steps you will take to achieve them.
Step two: Gather positive images and objects
 Now, for the fun part! Flip through magazines and scour Pinterest to print and cut out images and quotes that represent the goals you've been visualising. It's vital that everything you select is an exact representation of what you want. Pinning the Style Magazines logo on my vision board is a solid example, as well as other things like my first designer bag, my own website domain – you get the gist. For this reason, Google really is the best for finding specific images that align with your vision. Also, personal trinkets and handwritten notes from friends or family are other great additions to a vision board.
Step three: Start arranging
Once you've gathered your collage of images, it's time to get a bulletin board and pins to start putting your board together. Arrange and rearrange the images until you feel inspired when you look at it. If you've got images that represent bigger or short-term goals, you could place them in the middle of the board, and the smaller, more long-term ones on the outside. But there really are no rules when it comes to crafting your own unique inspiration. So, just have fun with the process and take your time with it.
Step four: Prepare to be surprised by the universe
Once you're happy with the arrangement of your vision board, all you need to do now is look at it as often as you can – the easiest part! Hold the images on your board in your awareness on a regular basis. If you work from home, have your board set up on your desk right in front of you. And if you're in the office, there's plenty of cute, smaller options to keep on your desk, like this whiteboard, corkboard, and notepad combo board from Kmart.
The most important thing to remember is that a vision board is fluid – it represents your goals and desires as they shift and morph throughout your life. So, to make sure you're keeping up to date with your values and priorities, we recommend creating new vision boards every 6 to 12 months. And hey, why not make a fun afternoon out of it? Get the girls over and the cheese board out, and have a crafternoon of vision boarding. Just remember to have fun, be open minded, and willing – the universe might just surprise you.