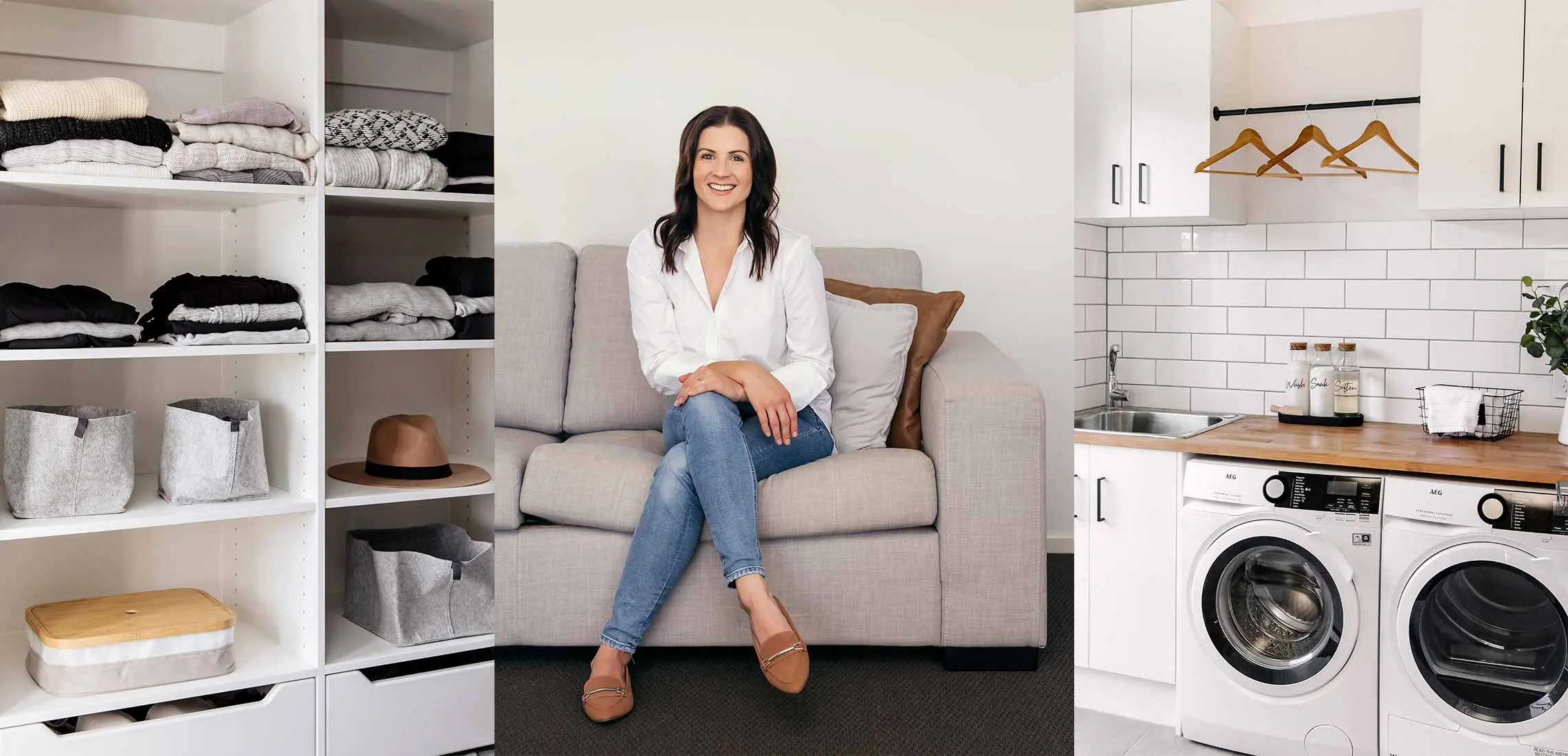 We Met An IKEA Tidy Technician
Clutter clearer
By Guest Styler | 3rd June 2020

Scouted by furniture conglomerate IKEA to transform people's homes from cramped and cluttered into soulful sanctuaries, founder of House and Home Project Ellie Kershaw knows a thing or two when it comes to style and organisation.

What started as sheer enthusiasm for interior design and tidy spaces, Ellie's regular hobby quickly turned into a full-time job. And while isolation means we have all been spending a little more time at home recently, we sat down with the expert in de-cluttering to share her secrets for you to bring into the home with you.

Hi Ellie! Thanks for chatting with us at Style for our home edition. So, how did you win a position amongst the coveted IKEA Tidy Technician campaign?

I was actually approached by IKEA prior to the campaign. They had seen some of my work through my website and social media and contacted me to see whether I would be interested in working with them for the TIDY campaign.

What has the experience been like?

Really rewarding! Every client through the campaign was so appreciative of their transformation and I loved being able to implement systems in their homes to help make their everyday lives a little bit easier. The team at IKEA were also great to work with. I met some really inspiring people and feel very lucky to have collaborated with such an amazing company.

What drew you to home organising?

I have always been an organised person and have a great enthusiasm for interior design and style. I combined the two concepts in our own home, which resulted in highly functional spaces that were also aesthetically pleasing. It's no secret that being organised or having an organised space saves you time and simplifies your life. So, after working on many home organisation projects for friends and family, I decided to share my services to a wider community and that's how House and Home Project was founded.

Why do you think people tend to clutter particular rooms and spaces?

Spaces become cluttered when there is no method or system and I usually find it is the high traffic areas or regularly used spaces like pantries or wardrobes that become a chaotic mess.

What is the best attitude to have when tidying your home?

To remember that tidying and organising isn't about perfection. It is about creating a functional and efficient system to make your life easier.

What are your favourite rooms to organise?

I love organising pantries! The transformation is usually quite incredible and my clients are often amazed at how easy it is to maintain the space once it is organised.

Where would we find you shopping for homewares around Brisbane?

Definitely IKEA because they have so many storage solutions that also look stylish. But I also love Kmart as a budget friendly option.

What is your most favourite project you've ever worked on?

One of my very first clients hired me to organise her pantry. It took over four hours to sort, declutter and organise, but it made such a difference! She was so grateful and rather surprised at how much easier her life had become from that one makeover. Cooking dinner was simpler and grocery shopping was a breeze because she could now see exactly what she had in the cupboard (it also saved her money as she was no longer buying duplicates).

How have you been keeping busy during the COVID-19 isolation?

I had been working on an e-book which was released a few weeks ago! It is a step by step guide on how to organise your home. I wanted to create a resource that gave people the tools and techniques to efficiently organise their homes, especially since we are all spending so much time in them at the moment.

TOP THREE TIPS TO DE-CLUTTER A LINEN CUPBOARD
Discard linen that you no longer use or that may be stained or have holes. If it is still in good condition, but you no longer have use for it, consider donating it.
Categorise. Group like-minded items together so you can easily find what you are looking for e.g. all blankets stored together and all towels stored together.
Use baskets or hampers to help condense loose items or items that may be trickier to fold. This will maximise the use of space and keep it neat.
Get Ellie's e-book Organise Your Home Organise Your Home by Ellie Kershaw $6.99