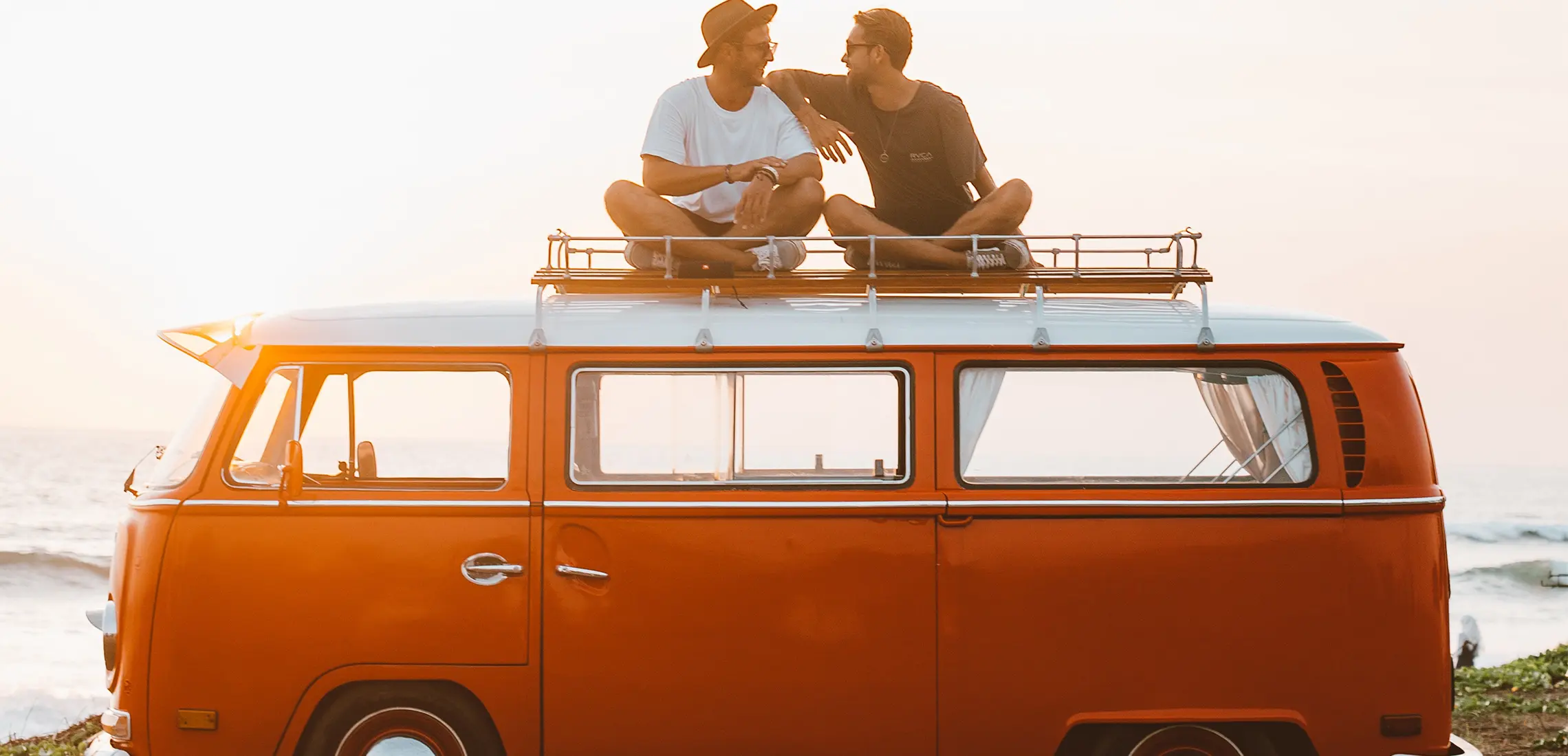 Money 101: The Dummies Guide On How To Buy A Car
Let the adventures begin!
By Astrid Taemets | 7th April 2021

Just a quick note: This post is sponsored. To prevent a paywall or annoying pop-up ads, we sometimes need to publish sponsored content but we only promote brands that we think are doing great things and our readers will love!

In the market for a set of wheels, planning a road trip or a weekend getaway? Fun times! But before you rush off to the car yard, there's more to consider than whether you want to toot around town in the shiny red 4WD or zippy two-door hatchback.

Buying a car is a balancing act between the head, the heart, and the hip pocket, and if you've never been down this road before (pun intended), it might help to have some tips from those who know the ins, the outs, and everything in between when it comes to buying a car.

Feeling a little overwhelmed? Don't sweat it! That's where Savvy comes in. A leading financial institution of Australia, Savvy act as an intermediary between a range of lenders and you, the applicant, to help guide you through all the nuts and bolts of the application process of qualifying for a car loan.

From top tips on how to apply for a car loan, Savvy knows how to help you make the right decision for you. We got the lowdown from Bill Tsouvalas, founder and CEO, on everything you need to know, so you can drive away with a red-hot deal…
Ok, plain and simple – what's the process of buying a car:
First, decide how you're going to pay. Are you using savings or borrowing? Next, work out what you can afford. Many people start by looking online or at a dealership, or for new or second-hand cars, though this can be a mistake as your desires may fast outgrow your budget!
It's important to know your deposit amount – how much are you able to contribute to the purchase? For example, $2,000 is 20% of a $10,000 loan, and $4,000 is 20% of a $20,000 loan. Consider that the bigger the loan, the more you will need as deposit, however some borrowers require no deposit at all. This is why it's a good idea to enlist Savvy's help to navigate your way through the options.
Next, approach your lender to find out your credit score, and how much they are willing to loan you based on your employment income, current savings and history. Consulting a broker as opposed to your own bank is often favourable, as they can walk you through the process, so you can explore what options are available to you. Multiple lenders want to vie for your business, and a reputable broker will shop around on your behalf to find a loan that suits your needs.
Ok, so you're pre-approved for the loan, now you're in a stronger bargaining position! You know your budget, and can start looking for your dream car within that spend amount. It's important to remember to never reveal how much cash you are pre-approved for to dealers or sellers, as you want to be in a good position to negotiate and talk them down on the price. Always remember to calculate your on-road costs (stamp duty, registration, insurance, etc), so you can factor these into your repayment budget.
Found something you love? Make sure to do your research before making an offer to get an idea of the average going rate of the car you're interested in. Ring around, even interstate, to find the best price, and make sure you test-drive it when possible!
Lastly, if it's a used vehicle, you'll want to get an independent inspection to ensure everything is good and there won't be any surprise costs around the corner. Don't feel pressured to make a quick decision, either. Dealers want to make the sale, and have a target for the month. If you wait until later in the month, you may get a better deal!
What's the difference between buying a brand-new car, a demo, and privately owned?
New cars come with a great warranty (and that new car smell!), though they also depreciate between 20-30% as soon as they leave the show room. If you want something newer than a second-hand car, a demo model is a great option. They are notably cheaper than new cars, and have only been used for test drives.
If you're looking for a bargain, private sales are a great opportunity to pick up a second-hand vehicle, just be sure to insist on an inspection by a trusted mechanic before making an offer, as you never know what expenses could be lurking. New tyres, new battery, a service – these are all things that can add up. Research the make and model of the second-hand car you're interested in, and familiarise yourself with the types of issues they typically have. Some owners will be selling to avoid a possible (expensive) repair – so beware!
What are the most important things to consider when buying a car?
First and foremost, your budget. Do this before you start looking, as temptation to spend outside of what you can afford helps no one. Use a car loan calculator to work out your allowance – this will give you an accurate frame to work within. Research the make and model of the car you're interested in prior to looking, and have a ballpark figure in your head before entering negotiations.
What are the common mistakes people make?
Spending outside of their budget
Getting financing from the dealership, which ends up being more expensive than from a lender or broker
Failure to consider extra on-road costs
Lower your expectations – you don't need a new vehicle with all the extras!
Failure to shop around
Not haggling!
Being impatient
How do you know when you are financially ready to buy a car?
You should feel comfortable and ready to buy a car when you can easily set aside a portion of your pay to make repayments. Once you're sitting pretty, it's time to visit a Savvy broker, and work out your borrowing rate. Remember, only borrow what you are comfortable repaying!