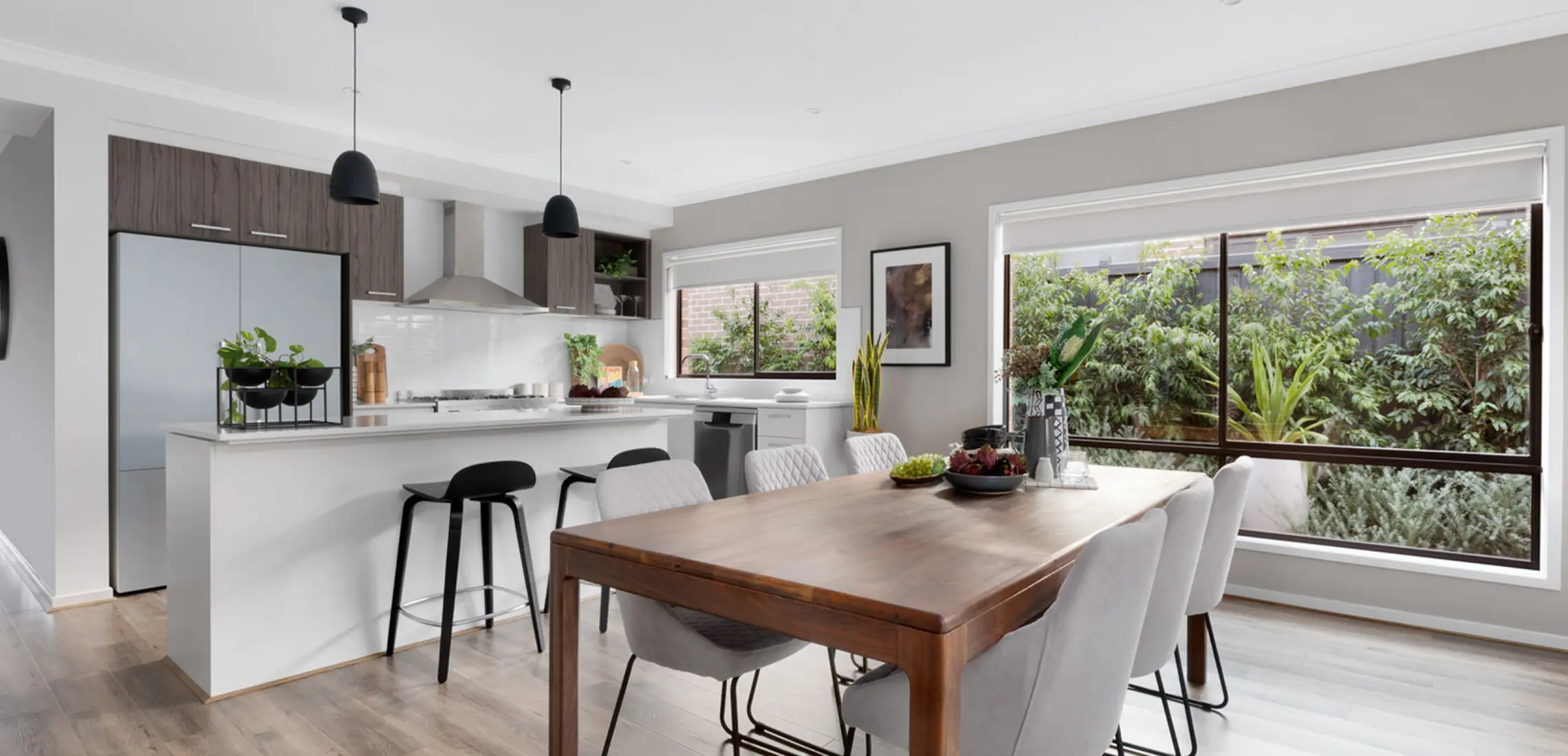 The Absolute Beginner's Guide To Building Your First Home In Brisbane
Love where you live
By Dinushka Gunasekara | 1st August 2022

So, you're finally ready to stop double checking if you've paid your rent, having Suits-worthy negotiations with your landlord to get a new oven, or crossing your fingers at the end of your lease in the hopes you can see another day in the place you've called home. 

In an age when we're bombarded with clickbait titles claiming the impossibilities of buying your first home, we're here to not only give you hope, but the answers you've been looking for. We went to HomeSolution by Metricon's New Home Advisor, Kelsey Taylor to ask the pressing questions, the questions you didn't think of, and the seemingly silly ones you're too afraid to bring up. And yes, before you ask, you can still buy your smashed avo at brunch. 
What's the first step to building your dream home?
Figuring out your finances and the type of buyer category you fall into. Always start by talking to a qualified professional about what you can and can't afford, then create a list of negotiables and non-negotiables around the land and build. 
How do you set a realistic budget?
To be realistic you need to know two things in particular: what your maximum purchase price is (in terms of capacity) and how much what you want costs. To find out these things speak to professionals! A mortgage broker will be able to assist with what you can afford and a sales consultant or a builder will be able to tell you what things cost. 
After you gain this knowledge, sit down, look at your negotiables and non-negotiables list (you did that earlier!) and come up with a nice round figure that fits comfortably within your borrowing capacity (assuming you're not a cash buyer). That way you don't have the added stress of those rising interest rates in the future. 
How do you decide where to build?
The old saying goes 'location, location, location', which is true but location can come with a big price tag. That realistic budget will come into play as location will be the biggest determining factor when it comes to spend – the cost of land can change by $100k within only a 20 minute drive! My suggestion would be to figure out your priorities and what you want out of the purchase. Again, look at that list of negotiables and non-negotiables. 
What do people looking to build in Brisbane need to know right now?
It's hard. In the current market, land is scarce, build costs have increased, and it's extremely competitive. But there are experienced professionals out there to make your life easier! 
As a first homeowner, you're competing against investors, developers, rising supply, and labour costs, and your income isn't likely to be keeping up. However, you do have the ability to access government grants and schemes, which are only available if you are buying or building new. If you're not a first home buyer, you are a little more comfortable but there is still an extremely competitive land market with people lining up outside land offices like it's getting a PCR test in December 2021. If you're in that category, look into knocking down and rebuilding to make the most of the land you already have.
What are the most affordable suburbs in Brisbane?
In terms of House and Land, the general rule is the further away from both Brisbane and Gold Coast CBDs, the cheaper. My specialty is first home buyers; if you're wanting to keep the price under $750k (to gain access to the government grants) look south of the Logan Motorway and west of the M1. 
If you can compromise on the land or the build, you'll be able to keep within your budget. There are also plenty of buyers looking to the west in areas around Ipswich as there is great public transport to Brisbane for those wanting to save on fuel.  
In terms of design, what's the best way to figure out what you like or don't like?
Experience. Without wanting to presume, you've likely lived in a house before – as have your family and friends. Ask yourself: what are some features about a previous home you've loved or annoyed you? Ask around: is your best friend a chef? What would they like in their kitchen? Trust in the experts; your sales consultant should know the ins and outs on the features and benefits of each home design, helping you to find your best fit. 
How do you compromise on your dream elements that might be a bit too far out of your budget?
If you created the list of negotiables and non-negotiables in step one, then you already have a list of things you can do without in order to get the elements you want! Plus, if you were accurate and created a realistic budget with your dream elements in mind, there's no compromise necessary. 
If not, then you need to figure out your priorities. If you're a first home buyer, always remember that this is your first home and not your forever home. Take this as a stepping stone and be patient! Reflect – while you may have some dream elements, can you live without them? The answer is usually yes.
What's the number one mistake first home builders make?
The first I've found to be the most worrisome is the complete lack of understanding of their own finances. To some degree, it isn't to any fault of their own as everyone's money story is different and unless you've taken the initiative to educate yourself you won't know. Let's be honest, this generation of first home buyers weren't taught anything about the real world in school (speaking from experience). 
The second more trivial reason is they just want to move straight into their Barbie dream house. Trying to have it all at once the first time around never works for anyone, unless you've really taken the time and set yourself up for success. Like any goal, you need to break it down: what is practical and what can this lead to? 
What's your number one tip to make the process as stress-free as possible?
Talk to a professional! While sales consultants often get a bad rap, we really do have your best interest at heart and have helped numerous others like you to achieve their goal. While you need to do your own research and educate yourself to some degree, let someone who knows the process inside and out do the hard work for you. 
What's something you want every first home buyer to know?
While the process and the market is not easy – and you may have to compromise – the reward and security of getting out of the rental market will far outweigh the cost. There will always be another night out with friends, another concert, and another trip overseas, but the housing market is forever changing. You could afford something today that you may not be able to tomorrow.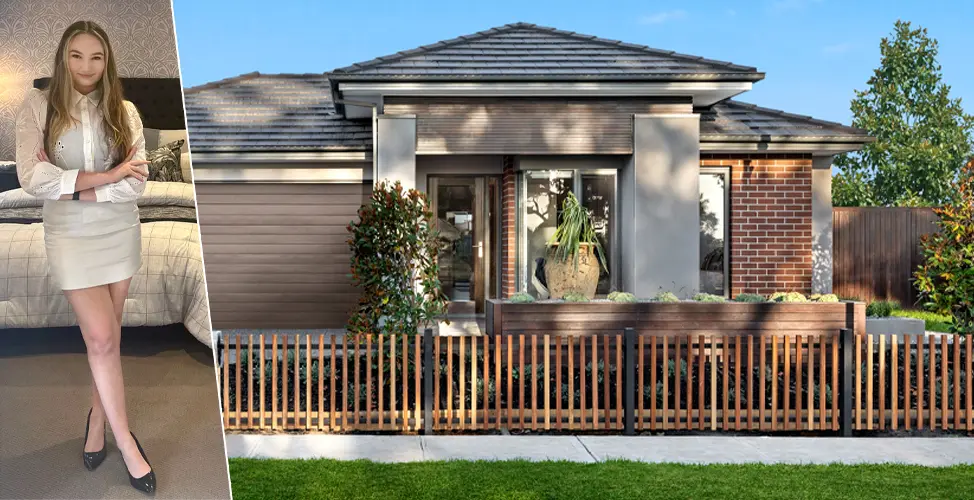 Ready for step one? Make owning your first home a reality with the help of HomeSolution by Metricon here.