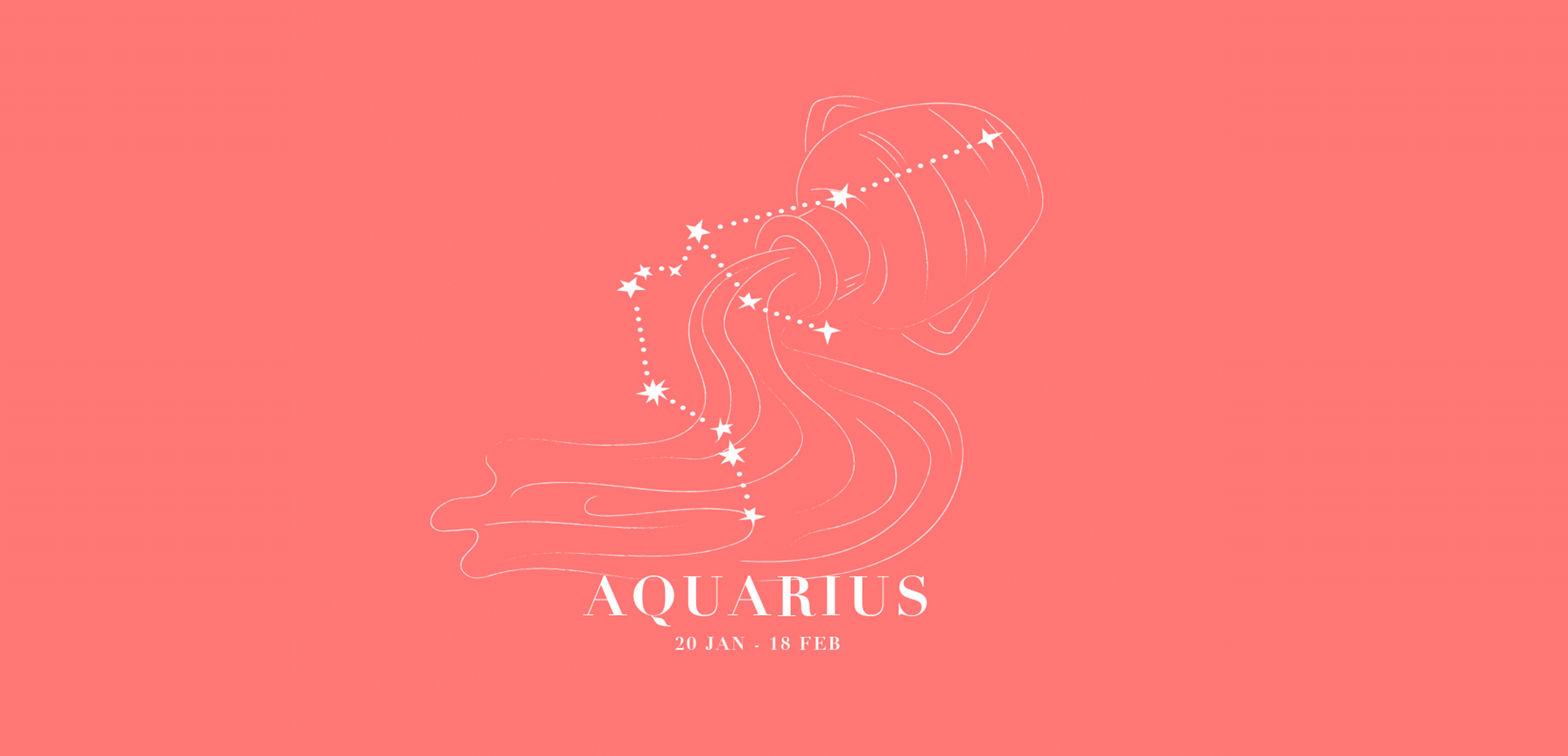 Aquarius Zodiac Horoscope 2021
Aquarians, it's time to let your guard down – you deserve the attention!
By Astrid Taemets | 20th January 2021

Welcome to 2021, Aquarian! Today is the first day of the Aquarius sign, and to celebrate, we're taking a look at what the new year holds for those born between January 20 – Feb 18.

First off, let's start by getting in early with our 'happy birthday' wishes! We hope you have something fun planned with those you love the most.

If you've been laying low and keeping a low profile of late, now is your time to shine, water baby, for you've finally found the shore after a swim in the emotion ocean that was a rocky 2020. Finding yourself with your head above water through last year wasn't easy, but we've got good news! This 365, the planets have aligned to bring you much more positivity and recognition. After all, it's time you put yourself first.

As air signs, you are easy-going, artistic, intellectual, and social, as well as loyal and reliable. Your ruling planet, Uranus, will be in Taurus all year, and as the Sun enters your star sign, you should experience a boost to your ego, as well as a healthy dose of energy. If you've been feeling off lately, fret not, for the balance should be restored soon.

Expect those around you to naturally gravitate towards you and why shouldn't they! With your birthday coming up, you have no reason to feel guilty about being the centre of the universe.

It's true, Aquarians are destined for greatness! Just take a look at some of our favourite celebrity Aquarians, who are living proof that this elusive star sign is made for the spotlight. Enjoy being centre stage in 2021, and we'll see you next year!
Harry Styles
Born: February 1, 1994
Emma Roberts
Born: February 10, 1991
Jennifer Aniston
Born: February 11, 1969
Justin Timberlake
Born: January 31, 1981
Paris Hilton
Born: February 17, 1981
Ed Sheeran
Born: February 17, 1991
Chloë Grace Moretz
Born: February 10, 1997
Kelly Rowland
Born: February 11, 1981
The Weekend
Born: February 16, 1990
https://www.instagram.com/p/CJjvZO9H9HZ/