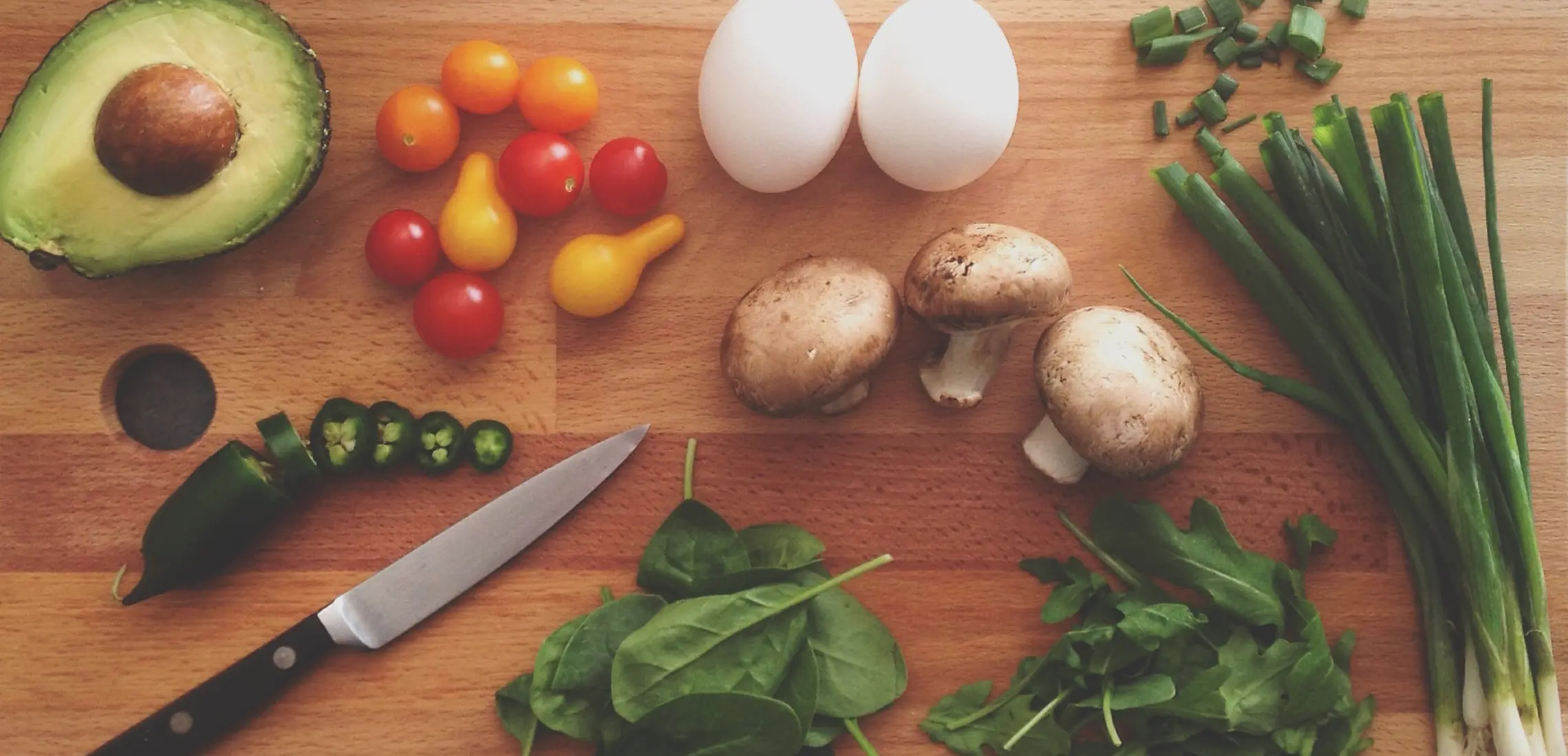 Eat Up With The 6 Wellness Apps Making Healthy Cooking Easy
That healthy glow is just a few clicks away
By Amy Crosby | 28th April 2021

Eating healthy – it's famous for sounding a whole lot easier than it is. There's no doubt we feel better inside and out when we eat clean, plant-based foods, right? But the trick is to stay on track and stay consistent.

When life gets in the way of healthy habits (no matter how good our intentions were to "stick to it" this time), that's where health apps like these come in handy! Access to a ton of delicious recipes right at your fingertips simplifies the process, not to mention all the other fabulous features like customised meal plans, generated shopping lists, bonus tips for sustainable healthy living, and all the other hidden gems in the apps below. Thank God for technology!
$47.99/3-month sub, $72.99/6-month sub, $119.99/12-month sub
Founded by health and fitness YouTuber, Sarah's Day (or Sezzy for those in the know), Sunee is a health and wellness app that could be the key to achieving your ultimate balanced diet. It includes new nutritionist-approved recipes every week that you can filter to your every need. Whether you're seeking out low FODMAPs, gluten free, dairy free, nut free, modern paleo, vegan, or vego, it's all there! With a total of seven recipe categories, Sunee always has you spoiled for choice. With its helpful tips along the way and articles by qualified dieticians, naturopaths, and nutritionists, you won't feel like a beginner for long. Sunee even puts a fun twist on healthy eating with their randomised recipe roulette feature, for those days when you simply can't handle another decision.
$4.49 + in-app purchases
Hippie Lane is a recipe app that is all about providing high vibe recipes and other sources of inspiration for a healthier lifestyle, and we're all about it! Their philosophy of living an abundant lifestyle is mixed into each and every one of their delicious, wholefood plant recipes. Owner, Taline Gabriel, believes in the power of wholeness in every aspect of life, and when it comes to Hippie Lane's recipes of goodness, that's exactly what you're gonna get.
https://www.instagram.com/p/CNA86HCMlAO/
$7.99/month for 12 months, $9.99/month for 1 month
The Healthy Chef acts as your chef, nutritionist, and wellness coach all in one. Offering 700 recipes, it's clear that The Healthy Chef aims to make sure there are no excuses. Maintaining a healthy lifestyle at home starts in the grocery store, where the app's responsive shopping list will halve the time you spend aimlessly wandering the aisles. The Healthy Chef knows that customisation is key, so your personal meal plans are all up to you! Plus, earn your own chef title with the help of how-to cooking videos!
https://www.instagram.com/p/CLsBHofDar_/
$3.99 + in-app purchases
Craving plant-based recipes that everyone and their mother will love? Well, that happens to be Oh She Glows specialty. Each recipe featured on the app is guaranteed to impress as they have been carefully chosen as the faves from the past eight years of Oh She Glows. You can look to the 'trending' title below selected recipes to make sure you're not missing out on the newest taste sensation. Also, whenever or wherever your food inspo strikes, the app has you covered with offline access so you can glow on the go!
$9.99/month, $59.99/year
JSHealth is an app formed by fellow Australian, Jessica Sepel, that focuses on building a healthy lifestyle from all angles. The app also factors in physical fitness training for a well-rounded approach to a healthy lifestyle. Get access to the killer combination of all four categories: recipes, meal plans, shopping lists, and movement. You can look forward to customised meal plans each week that are designed to boost your energy. Trust, you'll need as much as you can get for the movement videos led by Australia's top trainers in the game! Simply put, this app preaches balance, balance, balance!
$5.99 + in-app Purchases
All vegos, listen up! The Green Kitchen Stories app is known as the 'best app for vegetarians'! Recipes by the Green Kitchen Stories are packed with natural ingredients, wholegrains, good fats, fruit, and vegetables to make sure both vegetarians and non-vegetarians can source all their vital nutrients organically. Owners Luise Vindahl and David Frenkiel's mission to make the vego life an easy one doesn't just stop at the Green Kitchen Stories app; they also have a second award-winning app dedicated to healthy dessert alternatives! So, prepare to cook and bake up a storm.