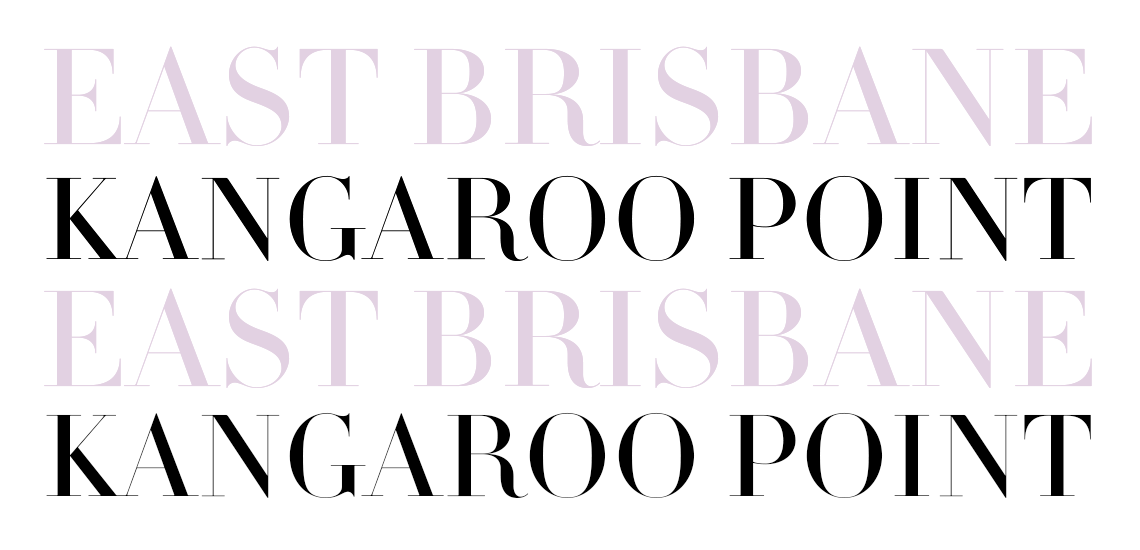 Riverside Wonderland, Kangaroo Point
Let's get to the point, Kangaroo Point!
By Guest Styler | 5th January 2020

Hop on over to 4169 for a wholesome time out where you can nourish your body and flourish in the sun, all in the one hood. Welcome to our guide of Kangaroo Point and East Brisbane's hood hideouts!

We chatted with Loan Market's Andrew Timms to talk all things dollars and dream homes.

How did you get into finance? I've always loved the industry and was presented with an opportunity whilst working in London to join a finance company. When I returned to Australia, a good friend who is an elite broker with Loan Market agreed to mentor me. It was a fantastic opportunity to learn from one of the best and helped me grow into the broker that I am today.

You have a perfect 5 star rating on Google, what's your secret? Communication, industry knowledge and transparency are the keys to a successful customer relationship and loan application.

What puts a spring in your step going to work every day? Assisting my clients in purchasing their dream home and being an integral part of this journey is very fulfilling. There can be a lot of unforeseen hurdles in this process and a big part of what I do is taking the stress out of the process for my clients.

What makes you stand out against other brokers? I have a natural competitive streak, which enables me to push as hard as I can for the best outcome for my customers.

What does Loan Market offer that other mortgage broker aggregators don't? The integration between Ray White and Loan Market is unique and unmatched. Loan Market also offer constant up-skilling for brokers to ensure we're at the forefront of the finance industry, whilst state-of-the-art technology enables us to offer clients a comprehensive, user friendly loan experience.

A lot can be done in 45 minutes. You could take a nap, catch up on an episode of Suits or take part in a high-intensity, circuit training workout class that has fitness fanatics obsessed. Instagram may lead you to believe that F45 is only for people whose profile consists of a gym selfie every second post, but F45 Kangaroo Point manager Aran Hayes wants people to know that F45 is for everyone.

Standing for functional training and running for a total of 45 minutes, Hayes wants to break the stigma that F45 is the fitness brand of Instagram models. "We train regular people," he says. "We cater to anyone."

Workouts are created from a database of over 3,000 exercises so no one gets the same workout twice. F45 Kangaroo Point operates all week on a flexible timetable that offers 45 workouts a week. It's efficient training for all shapes and sizes, especially if your most-used excuse is "I don't have time to exercise". There are not a lot of reasons why F45 isn't for you, and one Kangaroo Point client proves why.

As if beating breast cancer wasn't enough of a challenge, Sofi Leota says she feels incredible since using the training to stop battling her body. After seeing a photo of herself left her unhappy and seeking recommendations from close family, Leota joined in April this year to be the transformation she saw on social media. "I was diagnosed with breast cancer last year and was nervous about how intense F45 would be," she said. "I did the 8-week challenge and lost most of the weight I gained over the last year. It completely changed my idea of exercise. I was concerned how I looked and really hesitant but Aran reassured me and now I feel the fittest I ever have."

She has since lost 10kg and seeing the physical changes F45 helps to keep her motivated. She encourages everyone to make use of Kangaroo Point's 10-day free trial and throw themselves into it. "I went into it super unfit but it's designed for all fitness levels," she said. "It's a whole community and it's fun!"

At Madonna Rigney Optometry, optimal eyecare, an eclectic frame collection and exceptional service will ensure you see and look your best. Led by Madonna, the team will ensure that your personal style and vision needs are met and then exceeded.

In line with the Madonna Rigney ideals, the Blake Kuwahara range of frames shown embody a similar ethos. Innovation in design, state of the art fabrication and uniqueness of personality are inherent in each piece. Multi-award winning, the Kuwahara range is a celebrity favourite, worn by Brad Pitt, Robert Downey Junior, Catherine Zeta-Jones and many others.

For style lovers that like to see perfectly and express their point of difference, Madonna Rigney Optometry sees eye to eye.

The world has given us many wonderful things, but arguably the most spectacular is the food. To taste it all would be a worthwhile feat, but there's no need to hop on a plane to accomplish it. All you have to do is head to Medley Café and Restaurant in Kangaroo Point!

Inspired by the iconic grounds of Yungaba, which provided shelter to countless immigrants since 1887, Medley pays homage to its location by providing a renewed place for cultural exchange, this time through food. Peruse the Medley menu featuring signature exotic dishes utilising the abundance of fresh, quality, local ingredients made right here in Queensland to provide you with a world of flavour. Open Monday 7am-3pm, Tuesday to Saturday 7am-10pm and Sunday from 7am to sunset.

Known for their fresh take on classic design by incorporating traditional pieces with modern elements, interior designers and sisters Hayley Hayes and Tracey Leeson established their Brisbane based business in 2007. With a love of textiles, they bring a unique and inspiring look to each space they work on – mixing patterns and colours with natural furniture bases. They're a design duo with a discerning eye and take great pride in their work to achieve the best results for each and every client.

Say goodbye to strip lashes and be welcomed to a world of pristine natural eyelash extension, health and beauty. Located in East Brisbane, Pro Lash Society is a boutique studio specialising in Russian volume and classic eyelash extensions performed by internationally awarded resident master lash artist, Katya. A leader in the industry, Katya has taken her experience at one of Brisbane's most sought after lash salons, and opened her own exclusive one-on-one studio providing clients with the highest quality products and utmost care and service.

This iconic East Brisbane pub is renowned as one of Brisbane's leading venues for its delicious food and accessibility located just five minutes from the CBD and a short walk from Mowbray Park ferry terminal. Known for the home of 2-4-1 (Wed-Thurs) they're bound to satisfy your mid-week meal. The relaxed environment is perfect for drinks with friends or the whole family, choose from their lip smacking ribs, classic parmies, range of succulent steaks and of course, their finger licking wings. Sure to be streaming your favourite sporting event so you can enjoy the game on Brisbane's largest screen and drinks, the Shafston is also ideal for functions with one of the biggest fully private venue rooms available. Their balcony offering city light views makes the hotel perfect for cocktail style parties, Christmas parties and pre-planned events.

The Shafston have everything to offer when it comes to good food, a great atmosphere and even better company, they even have their own drive-thru bottleshop making it your go-to East Brisbane pub. Open Monday-Thursday 11.30am-2.30pm for lunch and 5.30-9pm for dinner, Friday 11.30am-9pm and Saturday-Sunday 12noon-9pm.
The Suite Life | The Skin Suite
Skin freedom could be all yours, and the gateway is waiting in East Brisbane. The Skin Suite wants to get under your skin in the best kind of way, to make sure you're feeling fabulous whenever you want to be your #nofilter self.
Skin correction starts from within, and The Skin Suite understands that everything presenting itself on the surface of the skin is a direct reflection of what's happening underneath. For every bump, blemish and breakout there is a dysfunction causing the skin to appear that way and The Skin Suite will do whatever it takes to get to the bottom of it.
The Suite's road to skin freedom involves restoring the protective barrier of your skin, balancing the oils and water levels, correcting the conditions you don't like with clinical treatment, protecting your new skin from damaging factors and maintaining your healthy skin with home support products. This will be achieved with a personalized and in depth consultation, a prescribed home care regime and a professional treatment plan all done in their gorgeous new clinic.
Their holistic approach to skin correction is tailored for you to suit your needs, lifestyle and budget so you can take control and face every day with skin confidence. With the help of their clinical skin treatments, you'll reinvigorate your skin to be its absolute best and kick all your skin goals.